Can you believe that CB2 is now fifteen years old? It seems like just yesterday that I'd take the Q train from Brooklyn to SoHo and drool over every plate, table, and chair in their just-opened New York store. Today the brand has become my go-to for unique decor accents that straddle the line between current and classic. I never cease to be amazed by the quality and style for the price, and I always know I can count on their latest releases to start my creative juices flowing!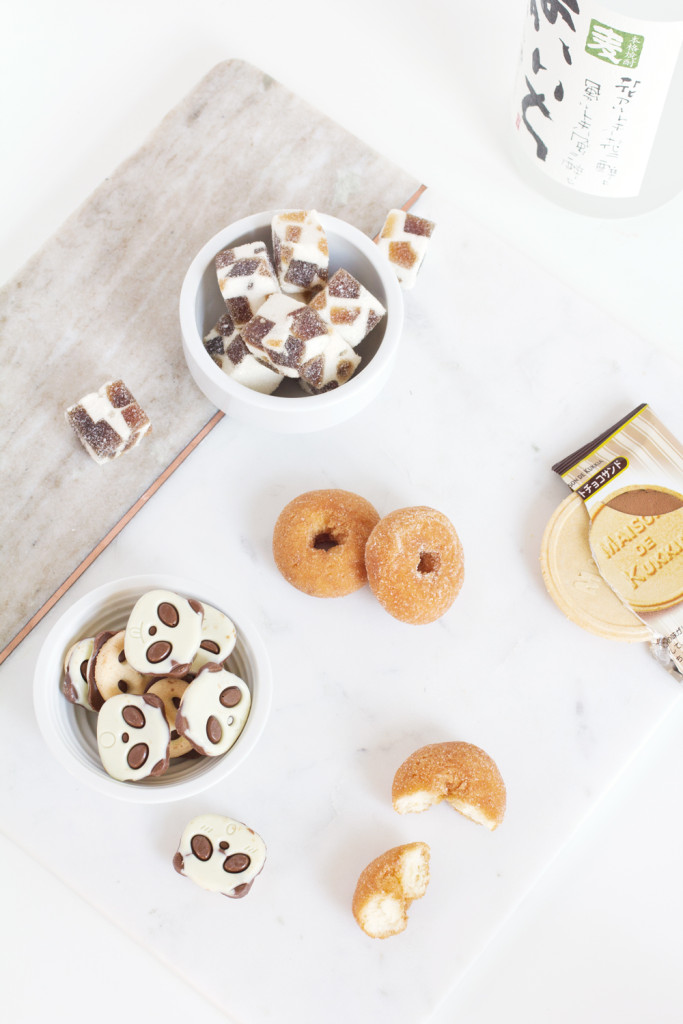 So when CB2 reached out and asked me to spread the word about the 15th anniversary with a party idea incorporating some of my tabletop faves, I was like a kid in a candy store. Quite literally, actually! One look at the clean lines, colors, and patterns of these simple serveware items  had me headed for my nearest Japanese market, where I filled my basket with quirky sweets for a Japanese tea party. The soft yet playful hues set a light mood that would be brilliant for a baby shower, a bridal shower, or just a gathering of your favorite gals.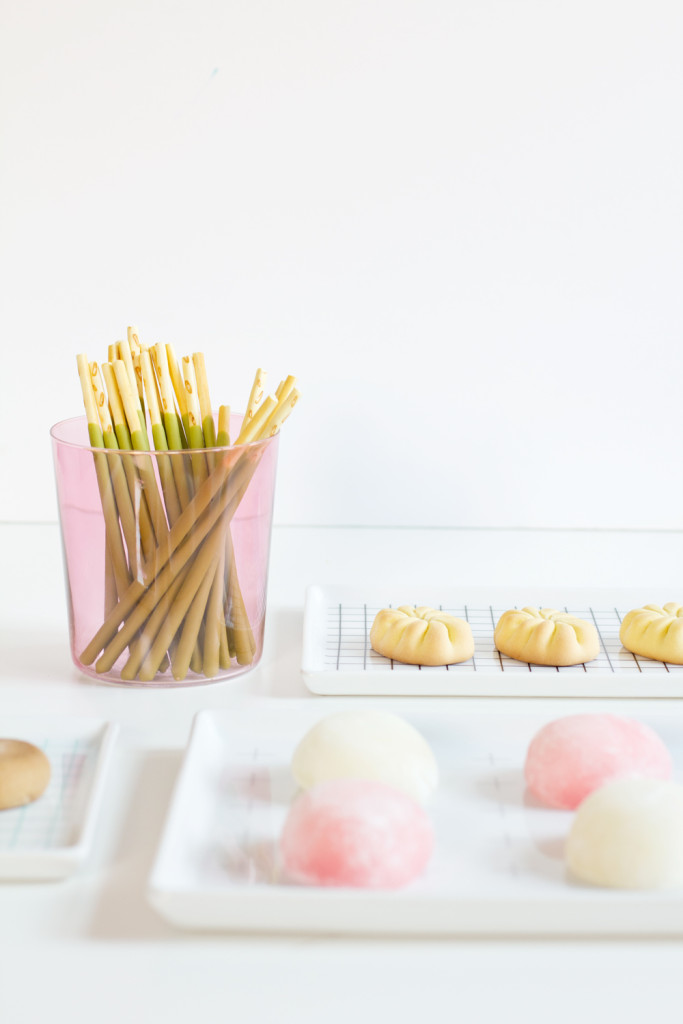 This would be so easy to do on your own: grab some matcha, some mochi, and of course some Pocky! If you don't have a Japanese market in your area, Amazon is a surprisingly great resource for unusual foods. And, to help you recreate this look or any other your heart desires, CB2 is offering 15% all purchases to celebrate 15 years of style! Just Instagram a party picture using the hashtag #Cb2PartyPics and #15%Off, then just show it to a sales associate at a CB2 store and receive 15% off. It's that easy. Can't wait to see what you all share!
Shopping Guide: Marble Serving Board, Modern Tea Pot, Pink Plate, Mint Green Cup, Square Marble Board, Graphic Serving Platters, Pink Glass.