I have a ton of respect for anyone who can pull off boho style in their everyday life. Here in LA, there's no shortage of lithe, willowy women strolling through the grocery store in printed caftans, or pumping gas in kimono robes. Whenever I try the look, I'm utterly overwhelmed by the heady combination of pattern, color, and volume. At the same time, though, I'm digging this season's 70's mood and would love to inject a little hippie flavor into my wardrobe. The question is how to do it without feeling like an extra in a Woodstock mockumentary?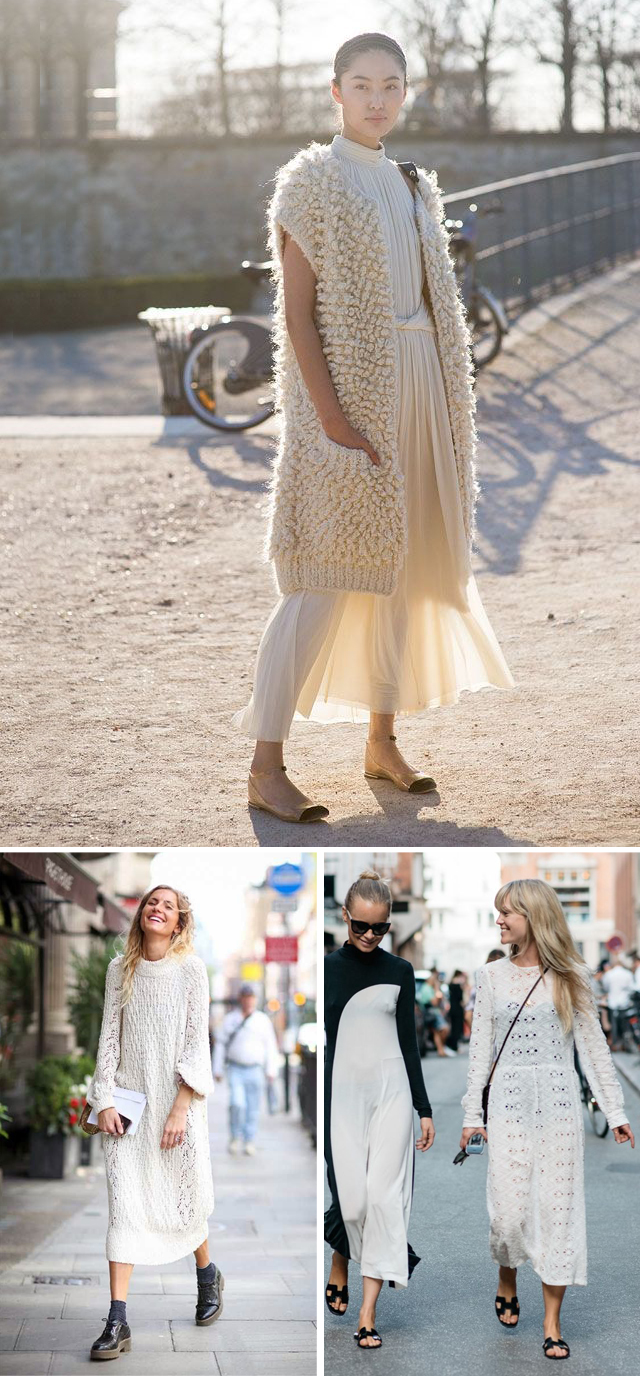 The answer, of course, is to remove a few variables from the equation, then add a veneer of minimalism over boho's signature maximalist vibe. Keep the oversized fits and dramatic drapes, but ditch the peacock hues and go for monochromatic combos in shades of cream, heather, and ecru. Add pattern if you like, but keep it graphic and subdued. Place an emphasis on texture with knits and wovens. Above all, use contrast for eye-catching effect: a popcorn sweater over ethereal silk, clunky oxfords with a flowy shirtdress.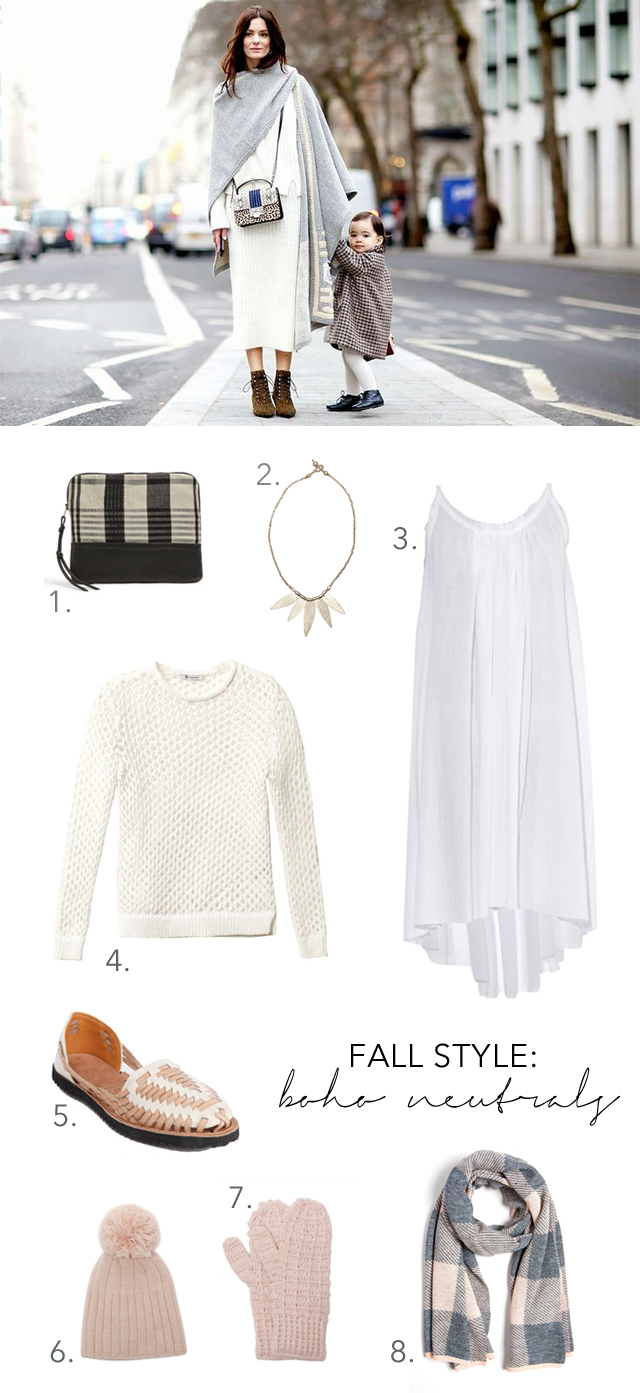 The mix at Accompany lends itself perfectly to creating this neutral boho look. Not only is the edit at my favorite sustainable shopping site spot on, but each item is vetted for its ethical production methods. Find apparel like white gauze dresses and organic cotton sweaters just begging to be layered; and globally-inspired accessories ranging from soft alpaca scarves to lug-soled huarache sandals. It's boho without the killer cloud of incense. Instead you'll float through your day like the slightest hint of sweet patchouli in the breeze!
P.S. Also fab for fall? Red accessories! Shopping Guide: 1. Plaid Clutch 2. Silver Leaf Necklace 3. White Maxi Dress 4. Open Knit Cream Sweater 5. Huarache Sandals 6. Knit Pom Pom Hat 7. Alpaca Pink Mittens 8. Pink Buffalo Plaid Scarf Images: 1. 2. 3. 4. 5.