When my grandmother passed away last July, she left quite a legacy. From her ability to coax a flourishing flower garden from a desert landscape to her appreciation for a good practical joke (she once sent my uncle a box of dead mallards when her beloved Cal Bears slaughtered his Oregon Ducks in football), she was one of a kind. But the thing that stands out most in my memory is her love of entertaining. The summers I spent at her house were marked with elaborate pancake breakfasts, 5pm cocktails and cokes by the pool, and all-family BBQ's that lasted well past the hour at which I was sent to bed.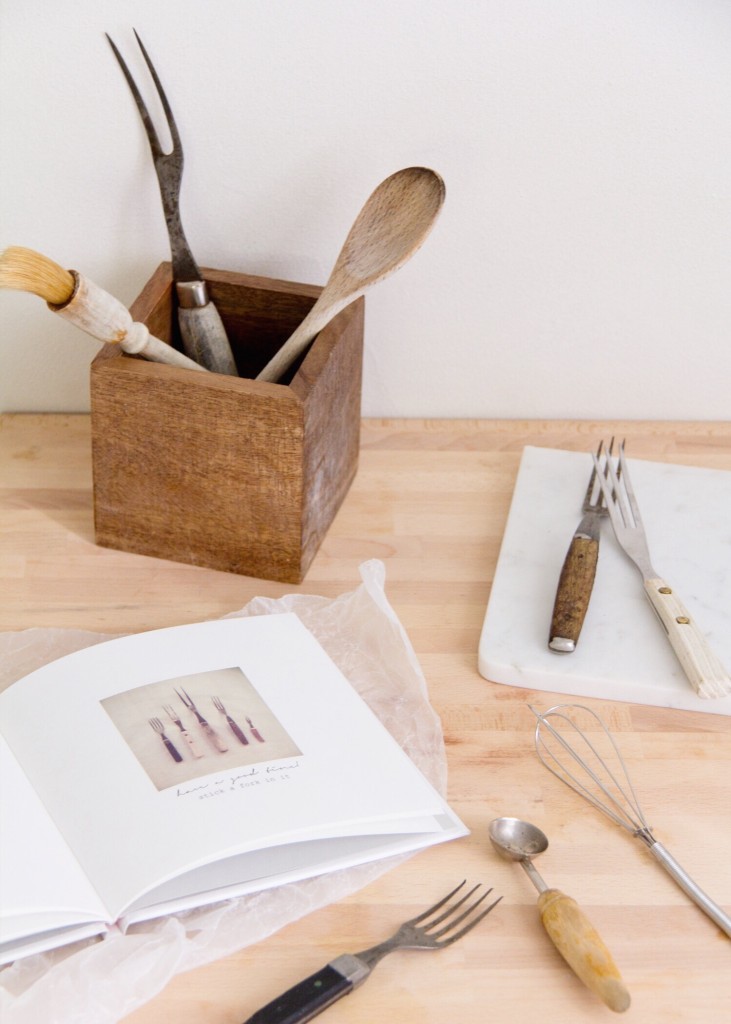 So when the DIY book site Blurb reached out and asked me to create a volume with their easy-to-use bookmaking tools, I immediately envisioned a commemorative cookbook in honor of my grandma. I'd been wanting to take photos of her endless supply of kitchen- and tablewares anyway, and this was the perfect chance to gather them in one place with some of her cherished recipes and a few snapshots of her as a young woman.  Gathering and shooting her cherished pieces, many of them worn with significant use over the years, was a bittersweet and reflective process that I'm grateful to have recorded.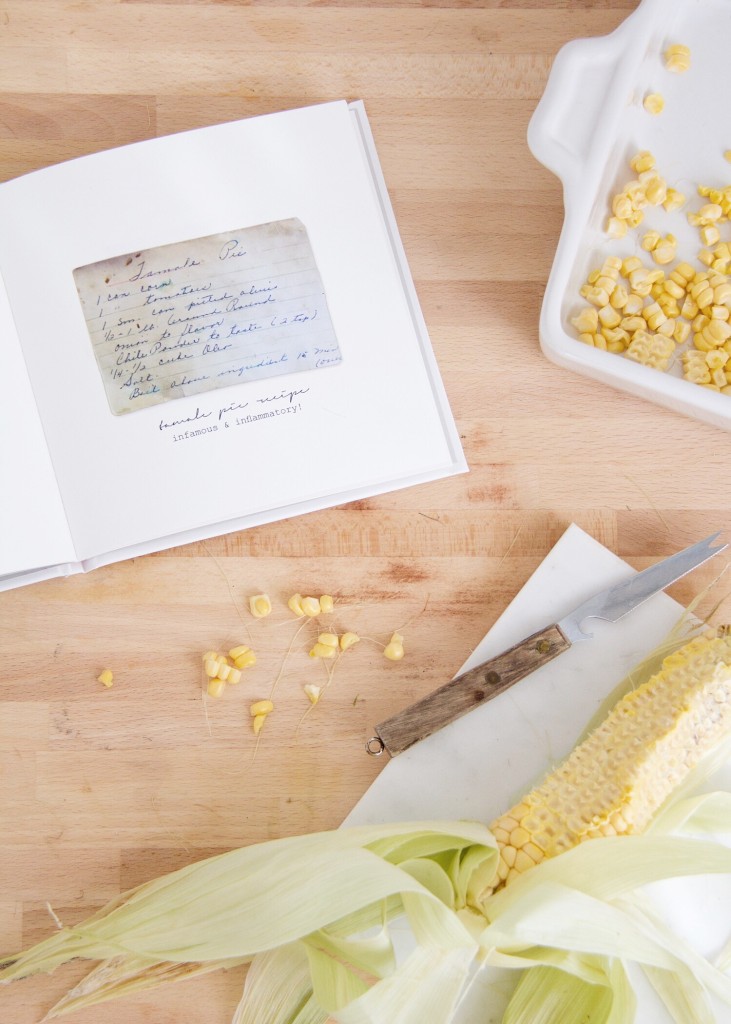 When it came time to make the book itself, Blurb had a seemingly infinite array of sizes, formats, and templates for laying out my little homage to grandma and her passion for the art of hospitality. I settled on a simple square so that the photos and accompanying captions could shine front and center. I even managed to insert a scan of the infamous tamale pie recipe that got my dad sent to bed without dinner—a story he still tells to this day! Not only am I excited to make that recipe a regular in my mealtime rotation, I can't wait to share it with my own children when the time comes. This book is getting filed away under "super special" for sure!
Disclosure: This post was created in collaboration with Blurb. I received compensation in exchange for developing, styling, shooting, and sharing this content, but all opinions are my own. Thank you for supporting the brands that enable me to continue bringing you fresh inspiration daily!