How are you at sleeping in? I give myself an F in this department. I'm a morning person by nature, which is great when there are places to go and people to see and cat antics to Snapchat. It's not so handy, however, on a Saturday morning after a long, tiring week. Even when my warm, comfy bed beckons, I'm compelled to jump into action at 6am. Now, with the whether growing ever cooler and the days ever shorter, I'm determined to tap the secrets of people who laze about until well past noon.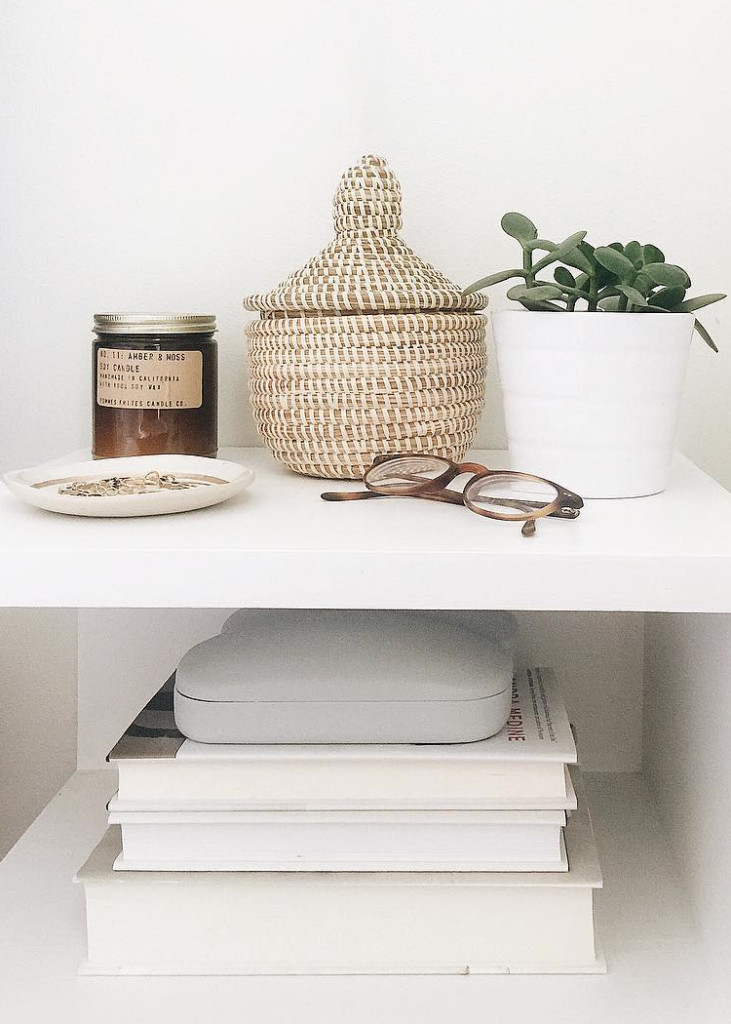 One thing that definitely can't hurt my sleep-in game is some soothing and serene bedroom decor like that in Lee Vosburgh's gorgeous space. The perfect mix of modern and warm, it tells a quiet story of lounging in style and sipping coffee under the covers. Plus there's a place for everything and everything is in its place—there's nothing like a laundry mountain to guilt you into getting up early!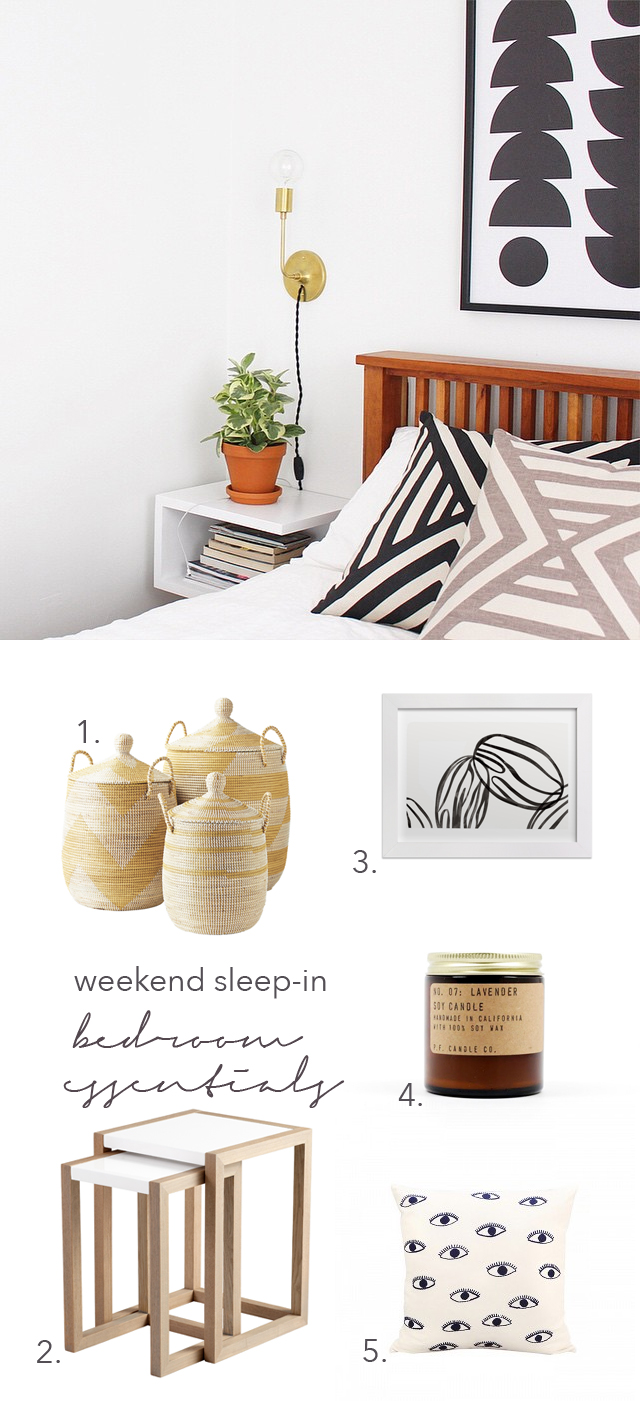 Get the look of Lee's bedroom with compact modern end tables whose wood frames offer a touch of texture as well as clean-lined architecture. Lidded baskets with a subtle global pattern corral excess stuff, while a printed throw pillow and black-and-white artwork add a graphic sensibility. If all else fails, a lavender scented candle has an aromatherapeutic effect to lull you back to sleep…hopefully 'til past 7 at least!
Shopping Guide: 1. Storage Baskets 2. Nesting Tables 3. Abstract Art 4. Lavender Scented Candle 5. Eye Print Pillow Images via Lee Vosburgh Instagram.