Is it too soon to start our holiday wish lists? Well, red cups made their debut at Starbucks this week, and I've been wearing sweatpants in the morning when I walk the dogs. So as far as I'm concerned, Santa is standing at full attention. First up in my letter to him will be a pair of minimalist earrings from The Heavenly. They'll be the perfect addition to every wintry outfit, from daytime denim to cocktail silk.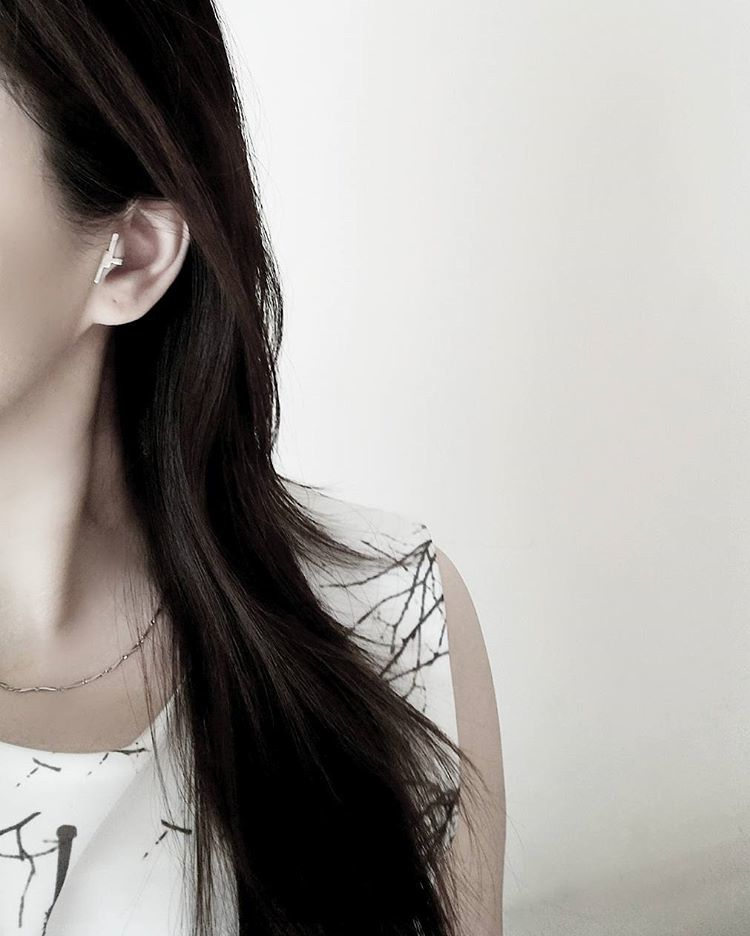 The stark shapes and simple materials of this modern jewelry line bely a nuanced depth to the brand. Brand founder Maggie is also a concert pianist, and her gifts with her hands clearly extend beyond the piano bench to the work bench. The bends and curves of her ear pins are fluid and organic. The proportions of her midi rings are deft and delicate. And the price point of every piece is brilliant. The Heavenly is jewelry that begs you to slip it on and never take it off—and thankfully it's versatile enough that you'll never have to!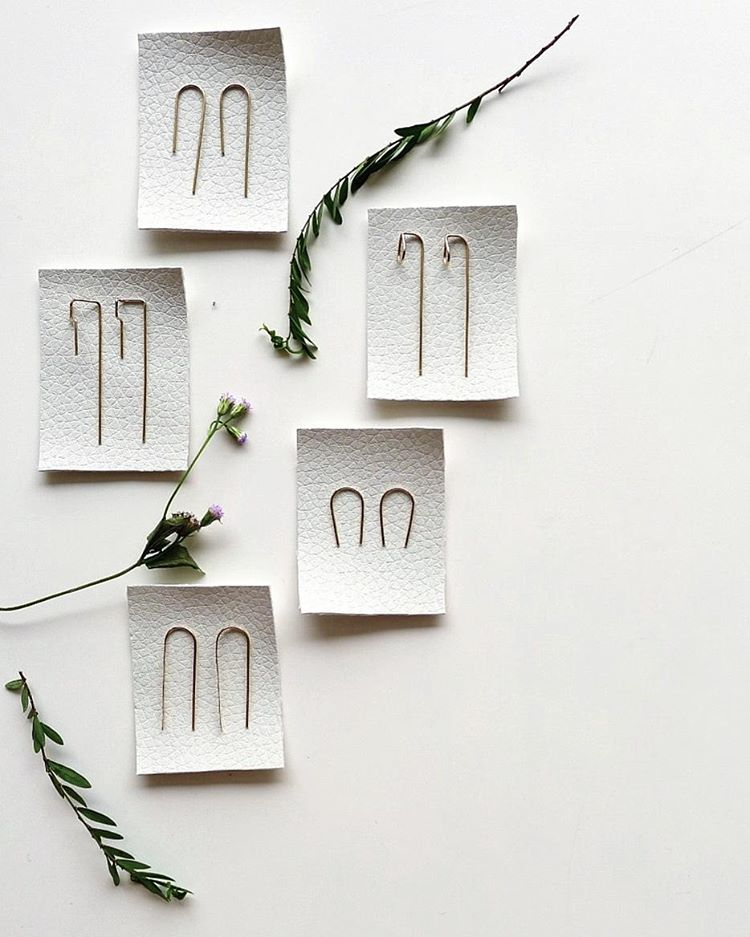 Images via The Heavenly Instagram.