The drought here in California has reached pretty dire status, which is why I'm pretty excited that El Nino is predicted to bring us plenty of rain this season. Sure, there's concerns about flooding and whether our water-starved environs can handle a sudden influx of moisture, but anything is better than being parched. And since forewarned is forearmed, I'm following the lead of the LA County Services Department and making sure I've got all my wet weather gear on high alert!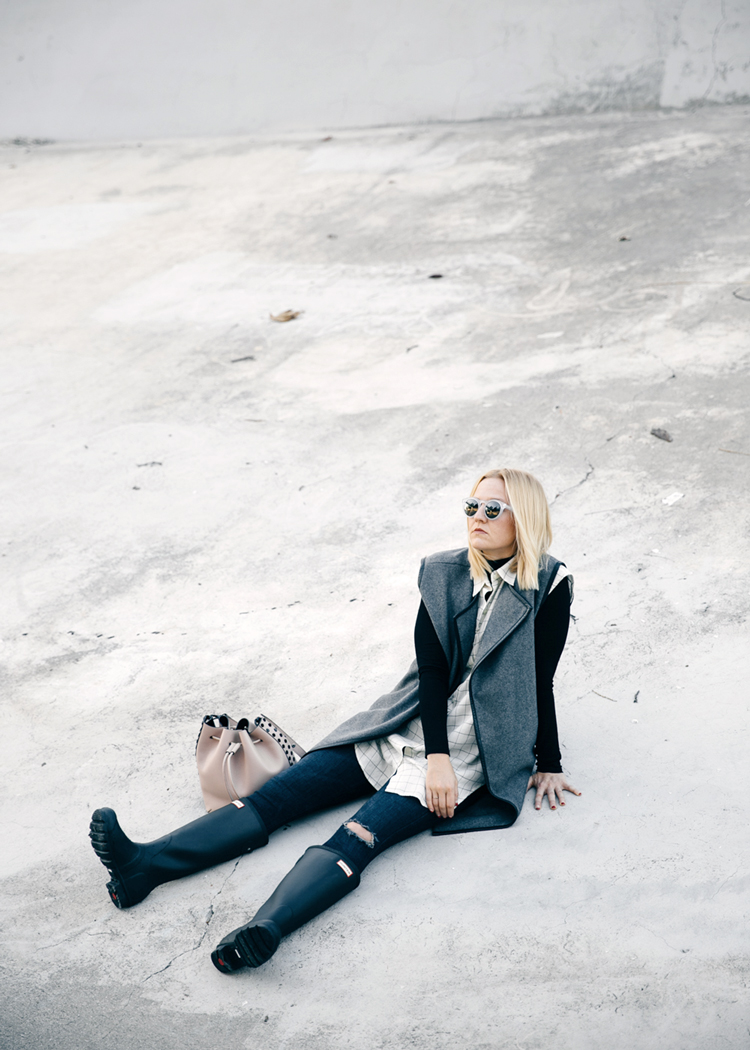 Ever since I braved the winters of New York, Hunter Boots have been my go-to for inclement weather of all kinds. I've always loved how stylistically neutral they are, complementing dressier work outfits and more casual weekend looks alike. Now they come in an Original Tall Back-Adjustable version—which, as I learned by reading the thorough product description and reviews at Zappos, are perfect for my more muscular calves. Now I can tuck my jeans into them and have room to spare!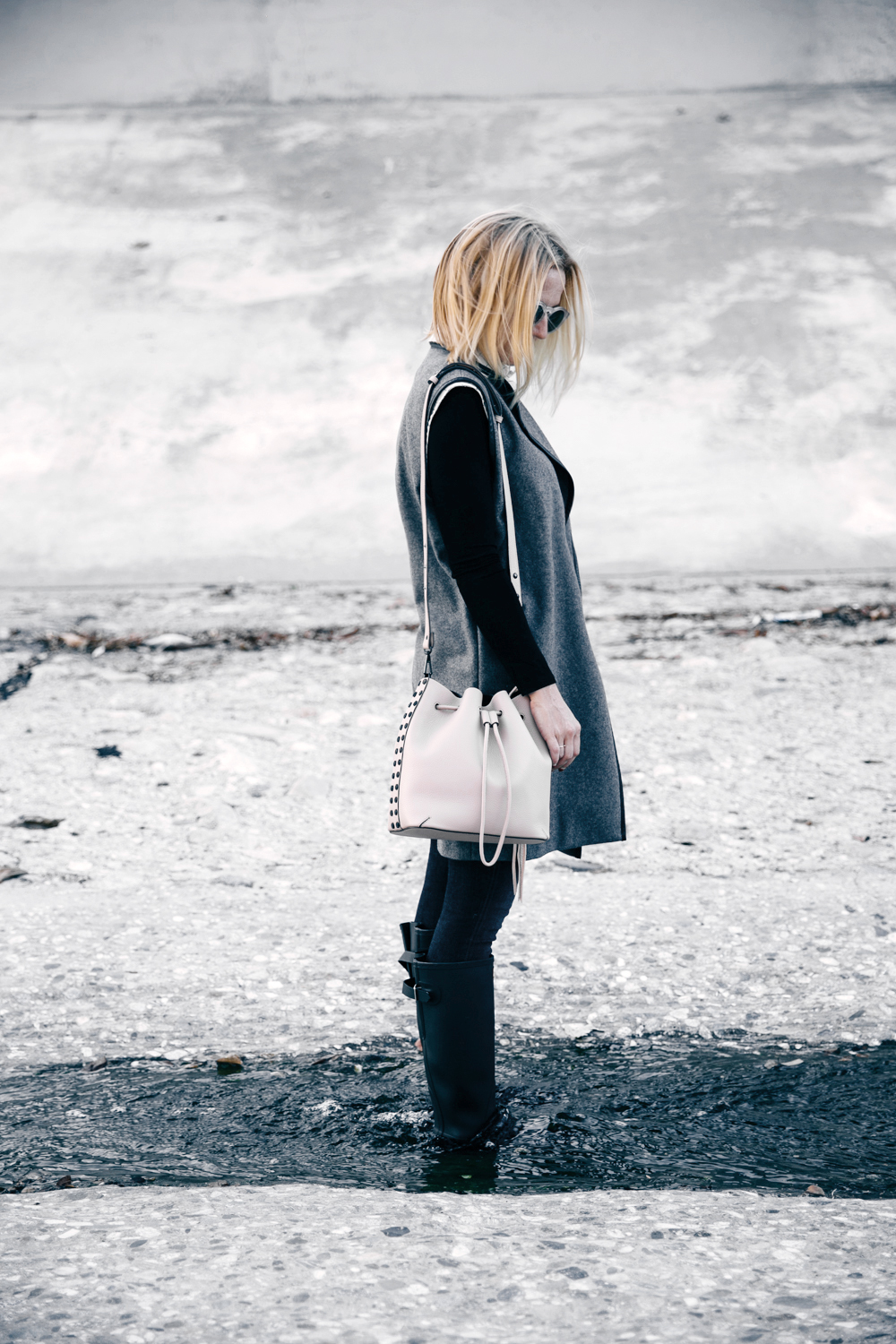 El Nino also promises a drop in temperatures, meaning I've got to hone my layering skills again. A long vest is a great alternative to a wool coat when the days start out chilly but turn warm by noon. A silky summer button down gets winterized with a lightweight black turtleneck underneath. And a soft blush bucket bag injects a touch of color that still upholds the moody vibe. It's a look that's simple but considered, and it clearly says, "C'mon El Nino. Let's do this rain thing!"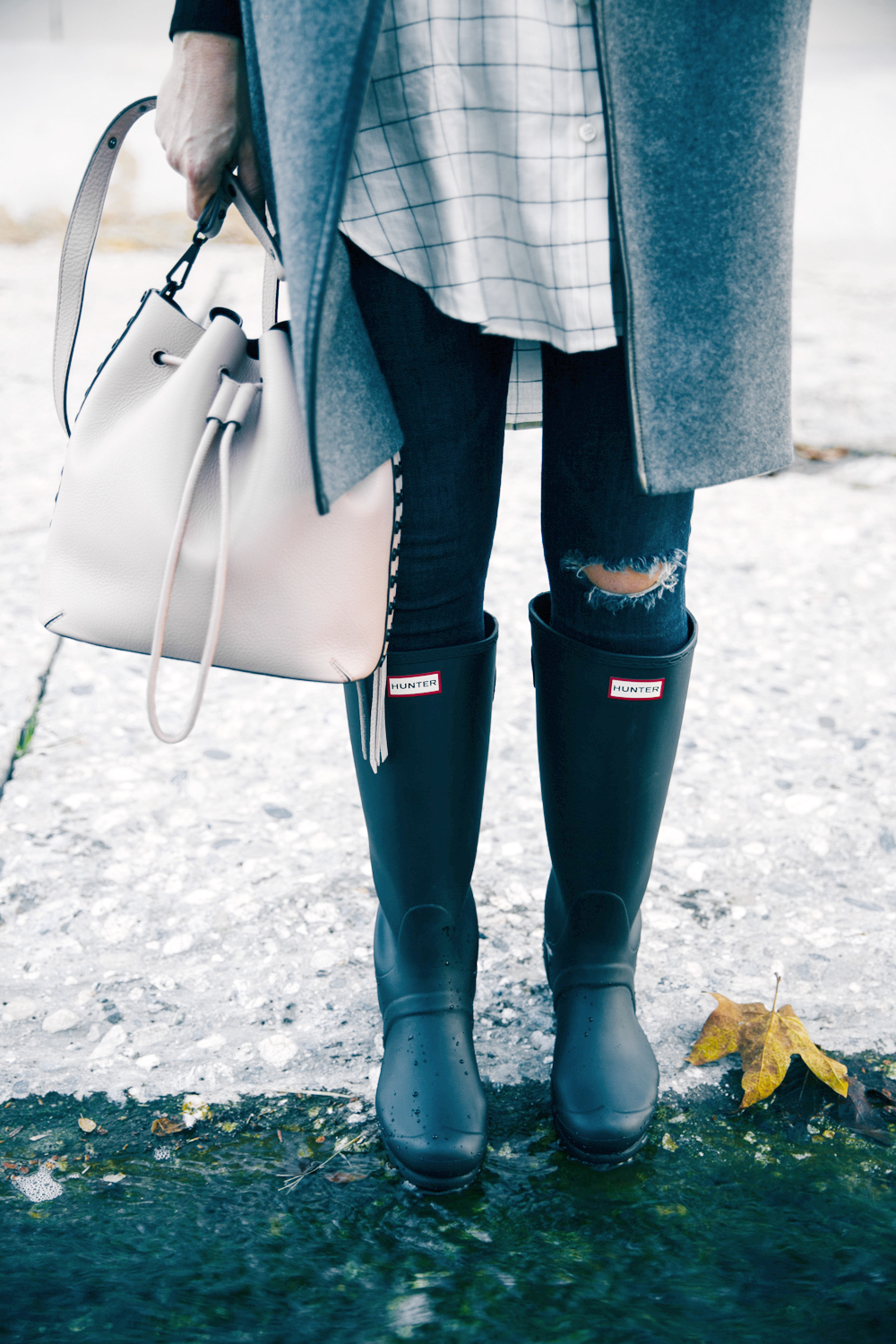 Outfit Details: Hunter Original Back Adjustable Boots. Cuyana Long Vest. Koch Windowpane Check Shirt. Mother High Rise Skinny Jeans. Zara Turtleneck. Rebecca Minkoff Bucket Bag. Thank you to Hunter Boots and Zappos for sponsoring this post, and thank YOU for supporting the brands that allow me to bring you fresh inspiration daily! Photography by Echo and Earl.