On Christmas day my dad unearthed a family treasure that had been buried in my grandparents' basement for decades. It was just a humble, unassuming cardboard box, yet it held the record of my great-grandparents' courtship in the form of hundreds of letters and telegrams circa 1927. We spent the day pouring over the documents, equal parts amused by the wit and charm they conveyed and awestruck by the history they contained. My favorite nugget of information was my great-grandfather's nickname for his soon-to-be wife. For reasons unbeknownst to us, he called her 'Cricket'! I like to think it's because she was a spirited handful of a woman, sparks of which jumped out in her letters to him.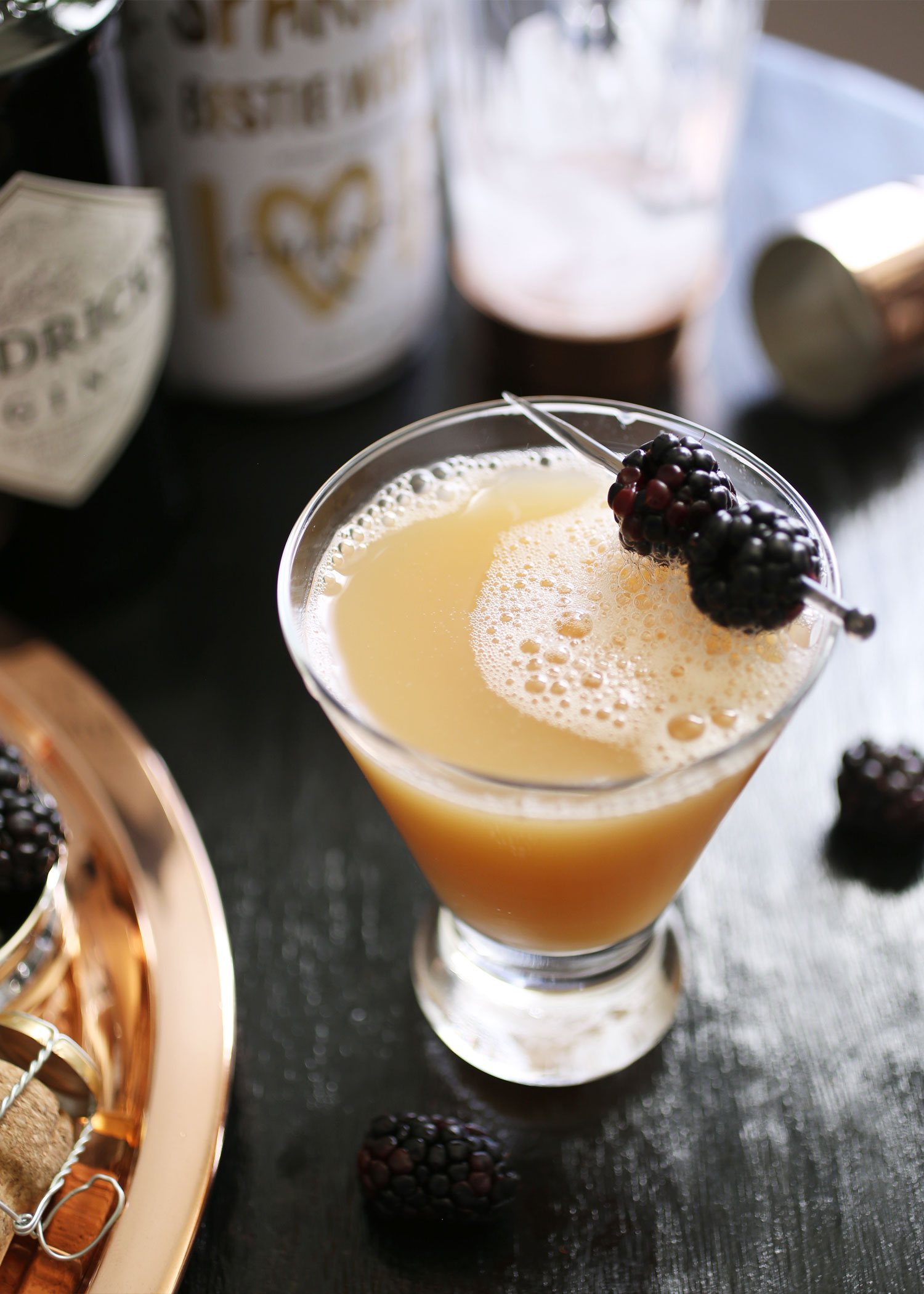 Later, as we prepared Christmas dinner, my mom and I raided the liquor cabinet and had some fun experimenting with cocktail recipes. Inspired by what we had on hand, we invented this champagne cocktail that's practically perfect for New Year's Eve. It's a wintry variation on a French martini, a complex and sophisticated sip with tons of sparkling personality—just like my great-grandmother in all her love letters. Of course we simply had to name this cocktail 'The Cricket'!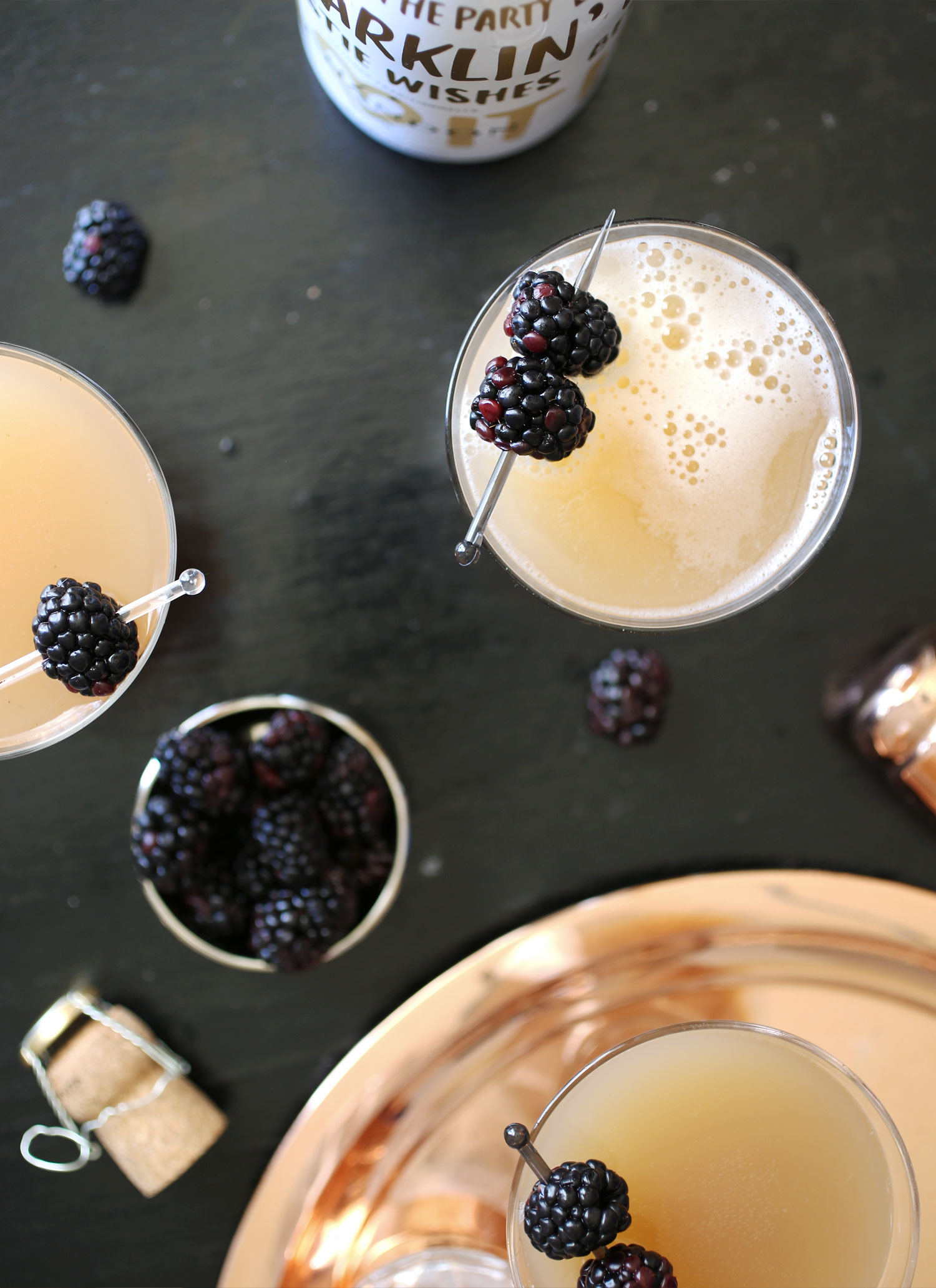 The recipe's slightly exotic ingredient listing is definitely worth getting your hands on. The herbal notes of the gin complement the berry flavors of the Chambord; cider and cardamom give the drink a warming finish; and champagne leaves a crisp and effervescent trail on your tongue. A little fruity and a little spicy, The Cricket sets the tone for 2016 with a timeless mix of sweetness and sass!
The Cricket
serves 1
1.5 ounces gin
0.5 ounces Chambord
0.5 ounces cider
1 dash cardamom bitters
Champagne
Blackberries and cocktail picks to garnish
In a cocktail shaker over ice, combine gin, Chambord, cider, and bitters. Shake and strain into a glass, then top with champagne. Garnish with a blackberry or two on the edge of the glass. Cheers!
P.S. If chocolate is more your thing, you'll love the New Year's Eve cocktail I shared last year! Copper cocktail shaker, copper tray, and copper ice bucket are from Mark & Graham.