Though there are lots of words to describe the weather we've been having lately, 'confused' trumps them all. While I was enjoying a white Christmas vacation in Reno, my New York pals were opening their gifts in shorts and tees. Now, my parents are battling ice storms in Toronto, and we're braving flash floods here in LA. In addition to major concerns about climate change, the schizophrenic temps also raise a slightly annoying (but still very real!) question of how the heck to dress for the weather. The era of the winter/summer wardrobe dichotomy seem to be behind us.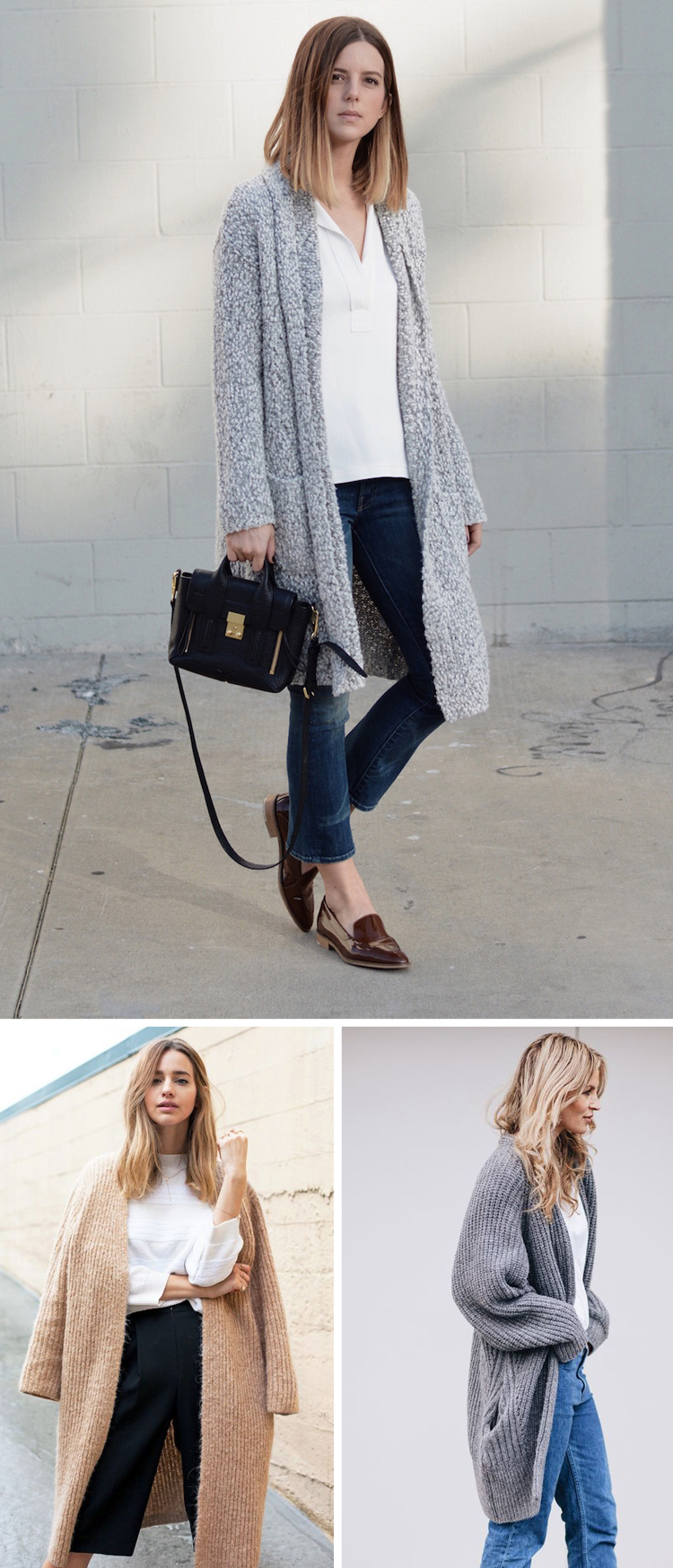 Versatility is key in the face of meteorological mood swings, and the long cardigan is a strong player in your outfit layering game. Wear it as a coat on its own on mild days, or under a heavier wool topper when the mercury drops. The mid-calf length lends itself equally well to pairing with pants, a skirt and stockings—or even shorts, should truly freakish warmth arise. Standout details like a hood or blanket stripes render the long cardigan an outfit maker, but soft ribbing or a wide lapel have their own subtle appeal. And if our rapidly declining planetary health ever really gets you down, this knit wonder is big enough that you can crawl under it and hide 'til you're ready to face the world again.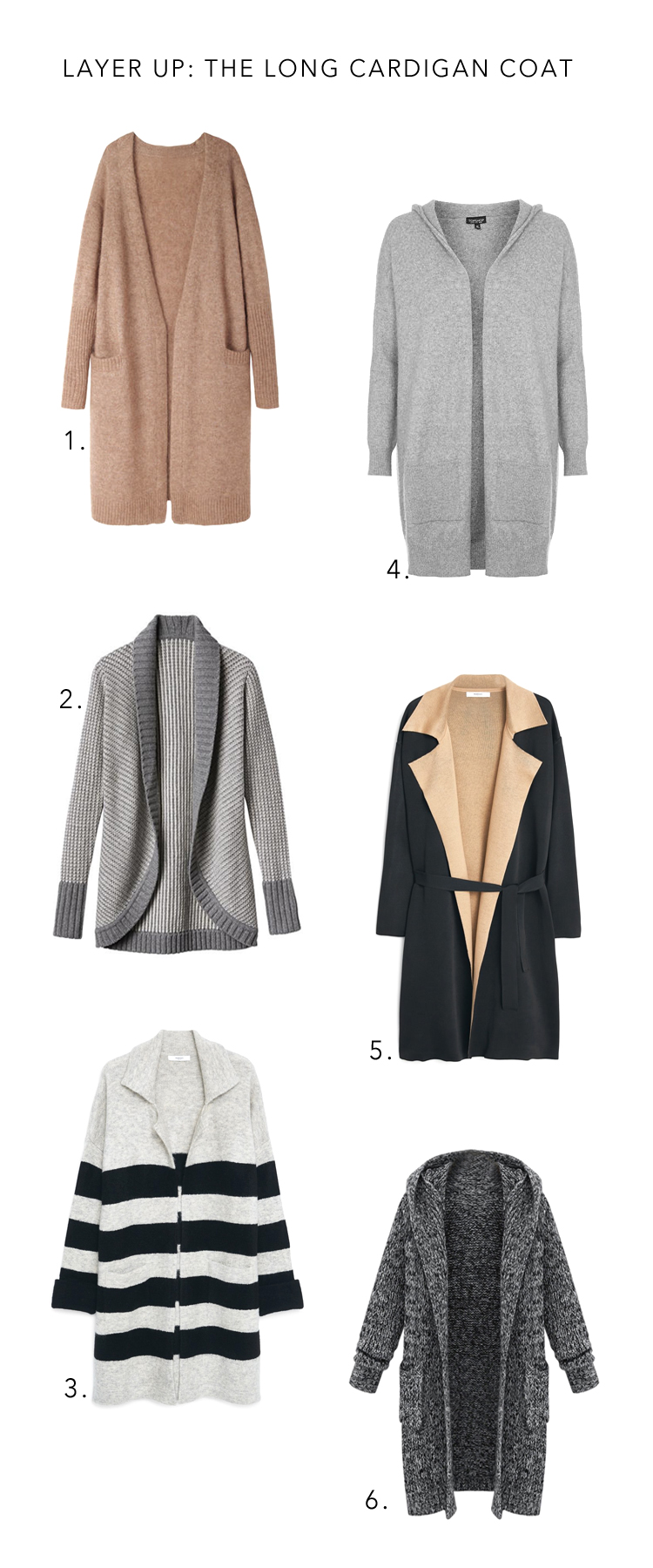 Shopping Guide: 1. Camel Cashmere Long Cardigan 2. Wrap Sweater Jacket 3. Striped Blanket Coat 4. Sweater Coat with Hood 5. Belted Sweater Coat 6. Charcoal Grey Sweater Coat Images: 1. 2. 3. 4.