After a year of committed design updates, things around my house are looking pretty good. But the bathroom decor, unfortunately, hasn't received the same TLC as the rest of the house—and it needs it badly. The tile in the shower is crumbling, the floors seem permanently grime encrusted, and the fixtures has as much personality as a garden slug. Because I live in a rental and have a very low-maintenance landlord, the chances of an actual renovation zero. I'm determined, though, to turn this sow's ear of a space into a spiffy silk purse!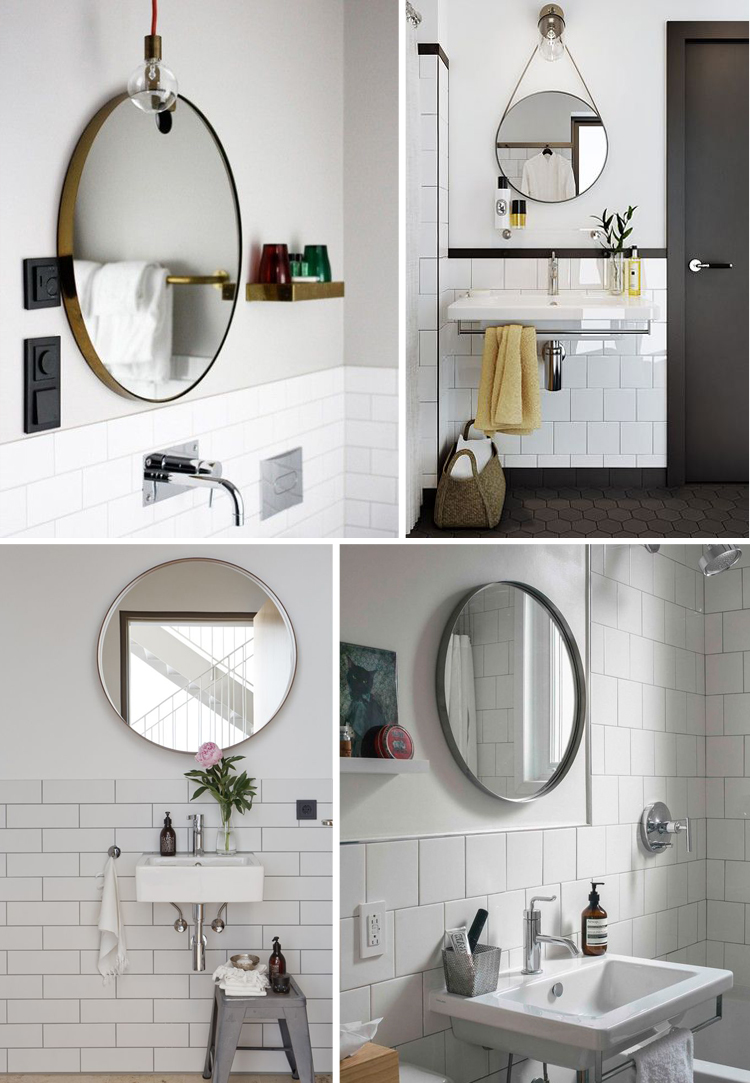 As I've been scouring the web for inspiration, the quick-fix element that's caught my eye the most is the round mirror. My bathroom currently sports a not-so-chic contractor's issue medicine cabinet, the sort you see in the bargain bin at the big box store. With very little cost and almost no elbow grease, I could easily swap in a round mirror for a look that's fresh and clean but still in keeping with my home's vintage Craftsman styling. The finish I choose will depend on a few other decisions that I've yet to make—namely new lighting and hardware—but it's nice to know that I'm one step closer to a bathroom that doesn't make me cringe!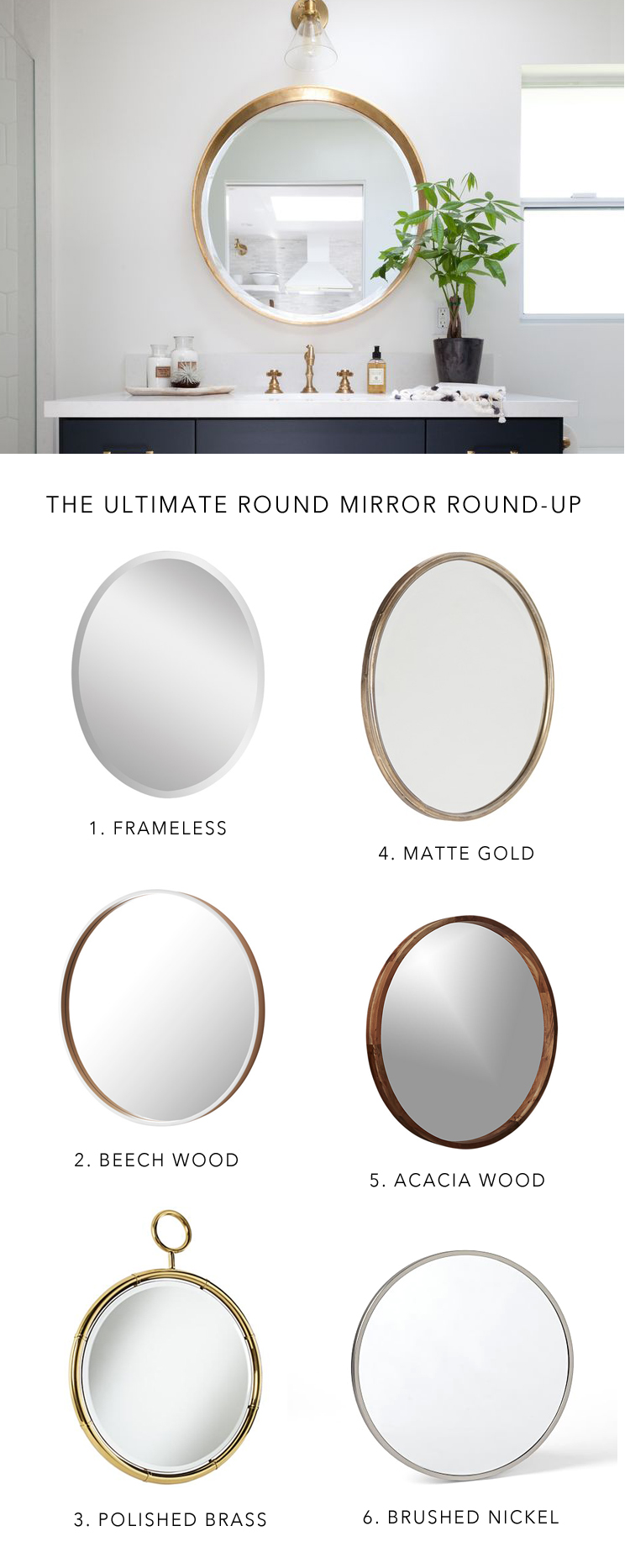 Shopping Guide: 1. Frameless Round Mirror 2. Beech Round Mirror 3. Round Brass Mirror 4. Matte Gold Round Mirror 5. Acacia Wood Mirror 6. Round Brushed Nickel Mirror Images: 1. 2. 3. 4. 5. 6.