Bowls. They're so hot right now. I knew the burgeoning food trend of one-bowl meals had reached new heights when I learned of a new LA restaurant called ediBOL. (Yes, you read that right.) It's an eatery devoted entirely to exotic flavor combinations served exclusively in deep, wide bowls. Food bloggers have also jumped on the bowl bandwagon, tempting us with recipes for everything from a breakfast carrot cake smoothie bowl to dinnertime veggie sushi bowls. At the risk of making you groan, I must say that I'm bowled over by all the tantalizing bowl options out there.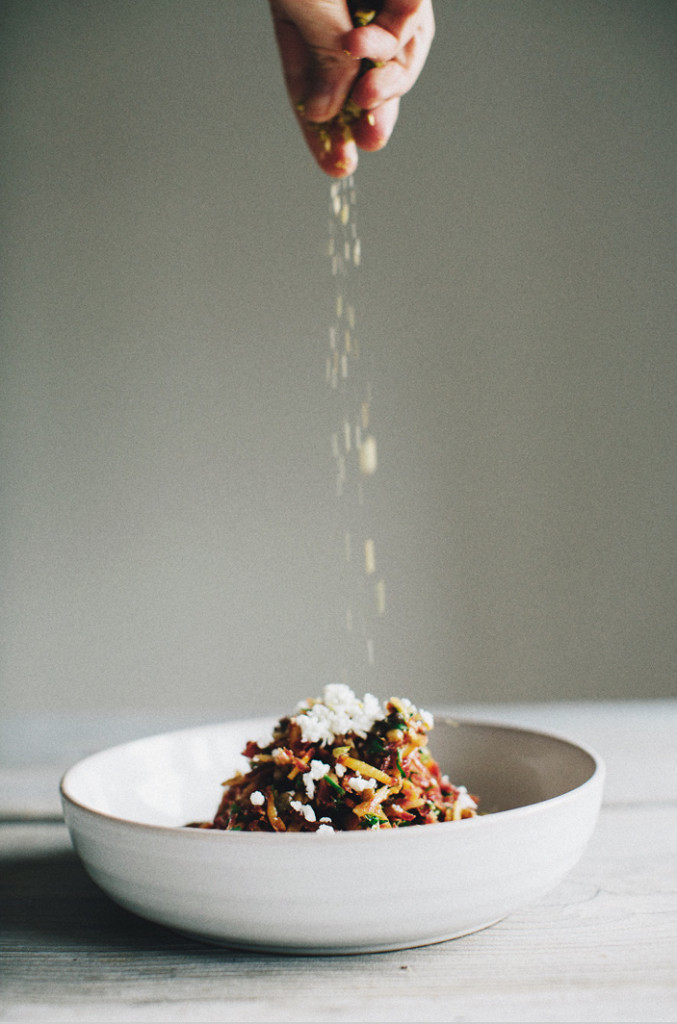 Bowls appeal for so many reasons. We get to sample several tastes at once, often via fun, healthy twists on comfort foods we already adore. (Huevos rancheros in a bowl!) One-bowl meals minimize the quantity of dishes we have to wash when we leave the table. And best of all, they make it possible for us home cooks to engage in some gourmet kitchen action with minimal effort. Even though a bowl may contain multiple components, some of them complex indeed, they're mostly make-ahead elements that we can store in the fridge and spoon up all week for office lunches and last-minute suppers. Just a couple hours experimenting over the stove on Sunday means enjoying a honey chipotle chicken and lime quinoa bowl from Monday til Friday!

Of course selecting a bowl recipe is just the beginning. The bowl itself is integral to the one-bowl meals experience! Maybe you want to load your feast into a broad Japanese noodle bowl of epic proportions. Perhaps you prefer the portion control of a petite Heath Ceramics bowl. Select your bowl wisely and you don't need an official one-bowl meals recipe at all; a classy vessel elevates that hodgepodge of leftovers in the fridge from random to refined. Just pile it all in, add a posh brass fork, and you'll be right on trend!
Shopping Guide: 1. Speckled Ceramic Bowl 2. One-Dish Vegan Cookbook 3. Watercolor Glaze Ceramic Bowl 4. Japanese Brass Fork 5. Leopard Print Bowl 6. Wood Soup Spoon 7. Earthy White Ceramic Bowl 8. The Sprouted Kitchen Bowl + Spoon Cookbook 9. Heath Ceramics Grey Bowl 10. Bowl Cookbook Images: 1. 2. 3.