These days I'm feeling very protective of my me-time. For one thing, last holiday season was my busiest yet, and I entered the new year feeling pretty tapped out. Plus as soon as 2016 hit, a few big (exciting!) projects landed in my lap and have been demanding a fair bit of my attention. Add to that the the lower energy that accompanies the winter months—especially for women, who tend to be quite in tune with nature's cycles whether we're conscious of it or not—and the result is a schedule that could easily burn me out if I let it! As an antidote to the frenetic pace of life lately, I've been practicing a slow, gentle winter beauty routine that soothes both body and soul.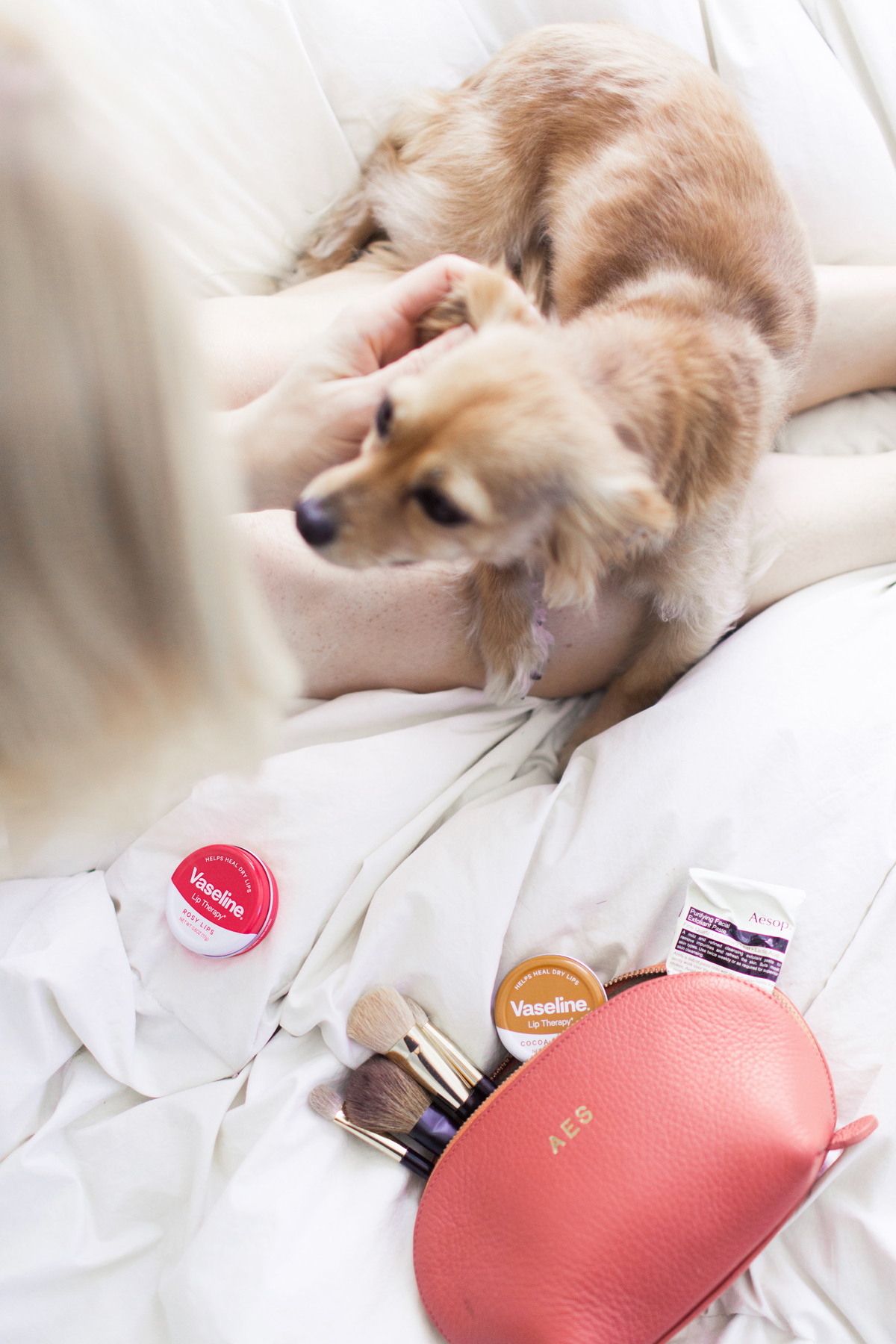 Thankfully I know myself well enough by now to realize that I can only push so hard before my inner workings rebel. The signs that I need to slow down aren't pretty, and I'll bet you can probably relate! I get crabby, short-tempered, and impatient; my immune system goes on strike, leading to sniffles and aches; and I generally feel ungrounded, a word I use to describe the overwhelmed and spacey mindset that comes with a full plate. When I start walking into rooms only to forget what it was I meant to do there, it's time to press my personal reset button!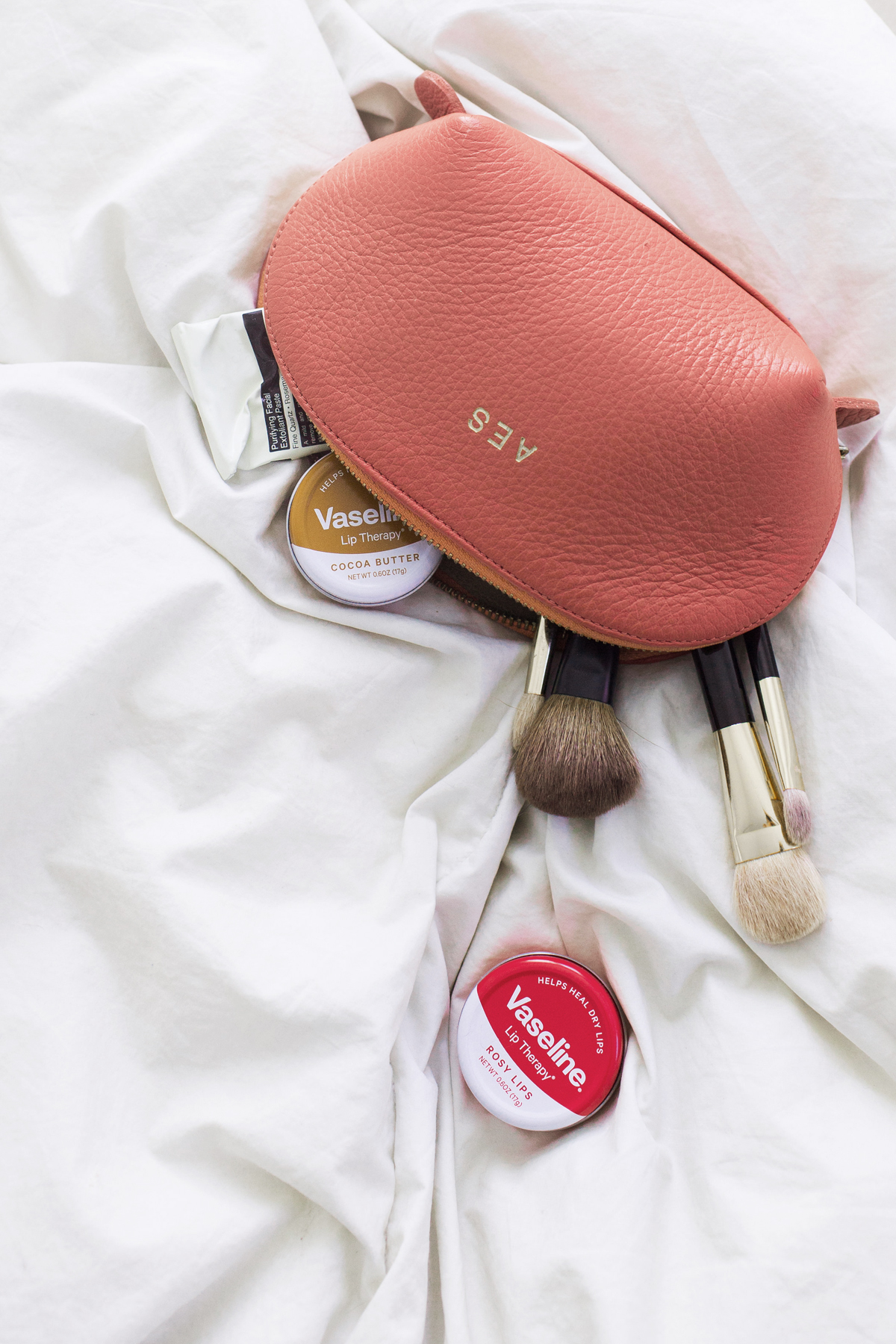 I take a simple, intentional approach to my winter beauty routine. After all, the last thing I need is more items on my to-do list! A long, hot shower that includes a thorough scrub with a damp cloth eases aching muscles and jangled nerves. I keep a tub of thick body butter in the shower so I can apply it even before toweling off, sealing in moisture while I enjoy the remaining steam from the shower. I reach for my favorite robe—it's Turkish cotton and so soft!—and head for the bedroom where I dive under the covers. There's really nothing better than a little post-shower lounging!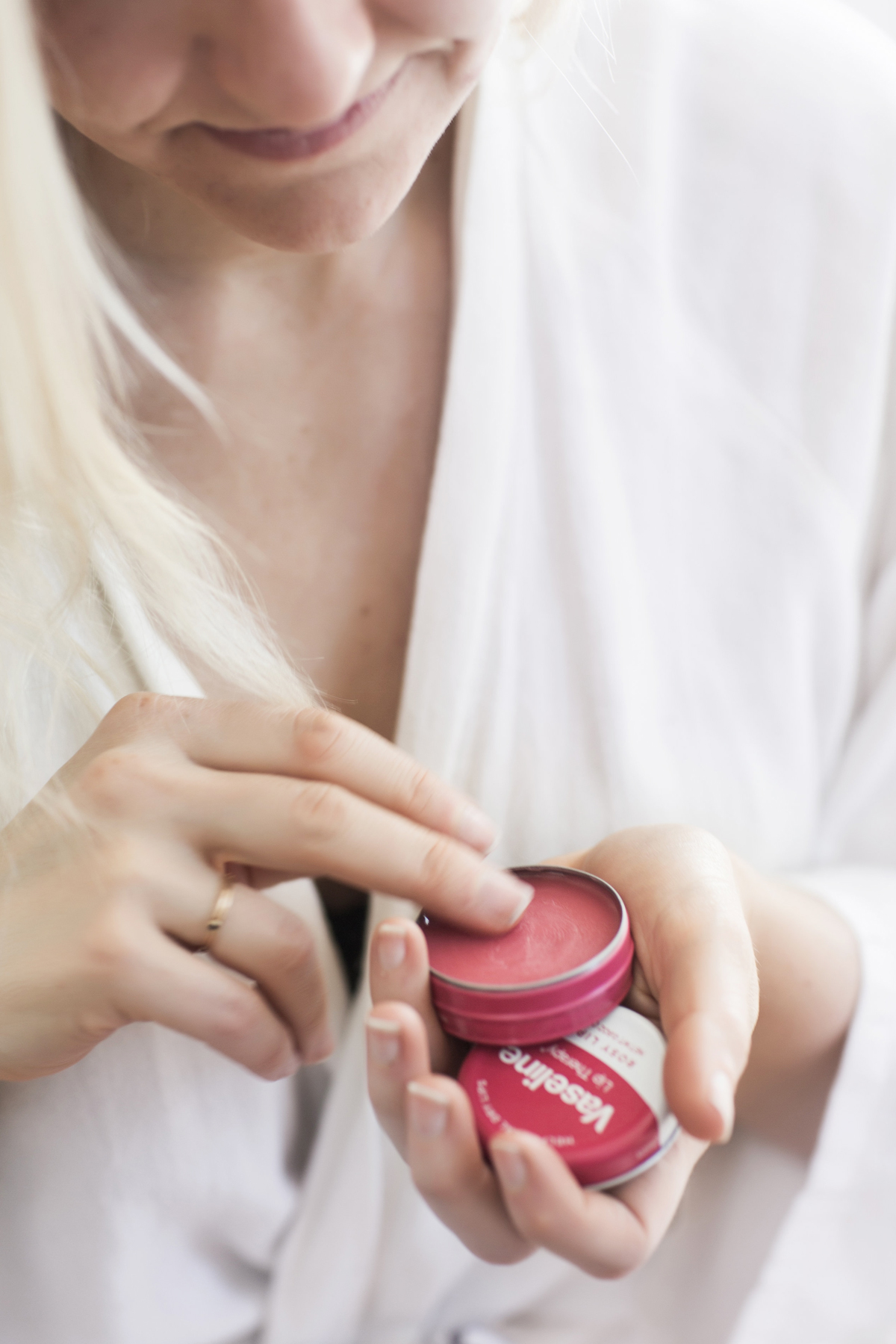 On my bedside table I keep a few essentials for extra indulgence, including Vaseline Lip Therapy. These cutie-pie lip tins from the iconic hydration brand have been a favorite in the UK for ages, and they're now available here in the States! The Rosy Tint makes lips soft and smooth even in the driest winter weather, all while adding just a hint of healthy hue; and I love the Cocoa Butter lip tin not only for keeping chapped lips at bay but also for rescuing cuticles. The combination of slowing down, pampering myself, and is exactly what I need to catch my breath. In under an hour, just a few simple steps (and often some snuggles from a furry friend) leave me rejuvenated and ready to dive back into my day!
Photos: Stephanie Baker Photography. Thank you to Vaseline Lip Therapy for partnering with me to create this content, and thanks to YOU for supporting the brands that enable me to bring you fresh inspiration daily. Head to Target and target.com to pick up your own Vaseline Lip Therapy tins!