I can't remember the last time I bought a bathing suit. I think I've blocked it from my memory due to post-traumatic stress. From the muffin-top cuts to the dressing room lights, everything about shopping for bathing suits is so painfully cliched that the experience has become a running joke—one more likely to end in tears of rage than of laughter. At the luxe end of the spectrum we can easily find one- and two-pieces with supportive materials and flattering fits; but we'll pay upwards of $300 for the privilege. And at the $30 end of the spectrum, any gal with even a smidgeon of a figure has to sacrifice comfort, longevity, and possibly dignity in an attempt to look stylish by the shore. (A particularly disastrous wardrobe malfunction involving a Target bikini top and my DD's comes to mind.) It's a distressing situation that's long been begging for modern technology's palliative attention—yet of all the purchasing problems the Internet has solved, the swimwear conundrum hasn't been one of them. Until now, that is, because COCODUNE is here to make swimwear shopping as pain-free as possible.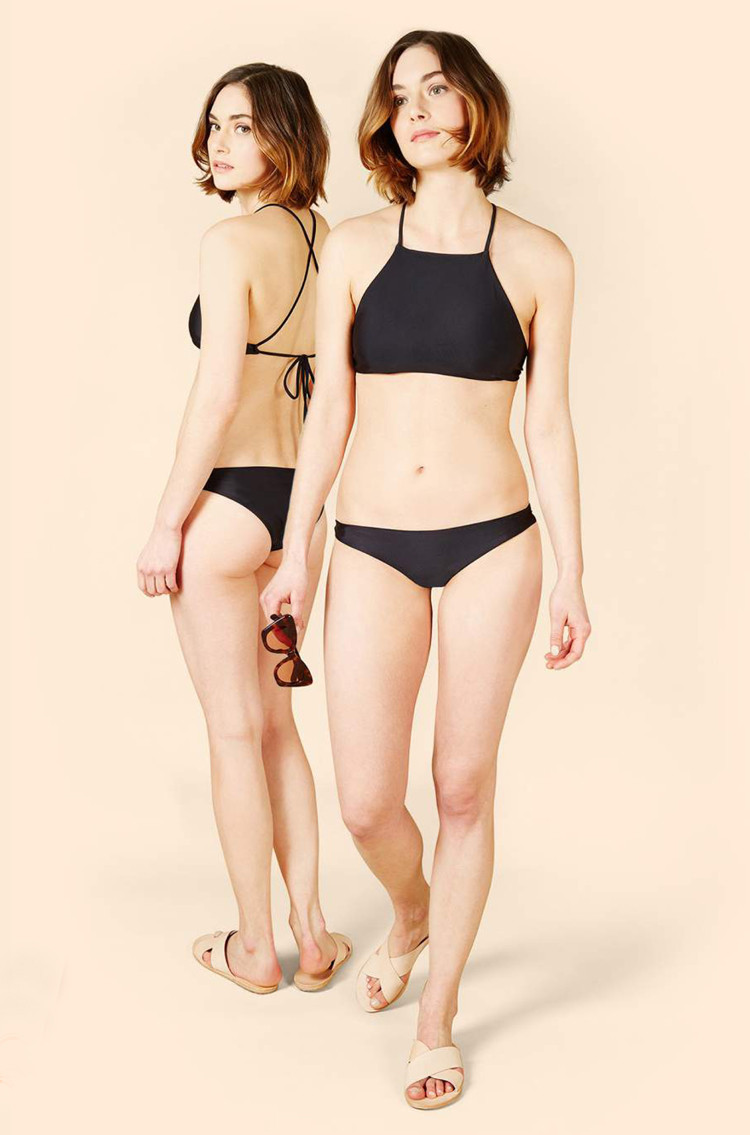 At most online boutiques swimwear is final sale; and even if you do have the option of returning unwanted pieces you still have to plunk down your Visa to get them to your house in the first place. But COCODUNE has taken the home try-on approach that first changed the game for the eyewear industry and has ingeniously adapted it for swimwear. First pick your four favorite styles from a selection that includes everything from an architectural basic bandeau to a sultry deep V tank. COCODUNE then ships them free of charge to sample in the delightfully dim privacy of our own bedroom. Heck, you could even have your try-on sesh by the glow of candlelight, which hides all the lumps and bumps!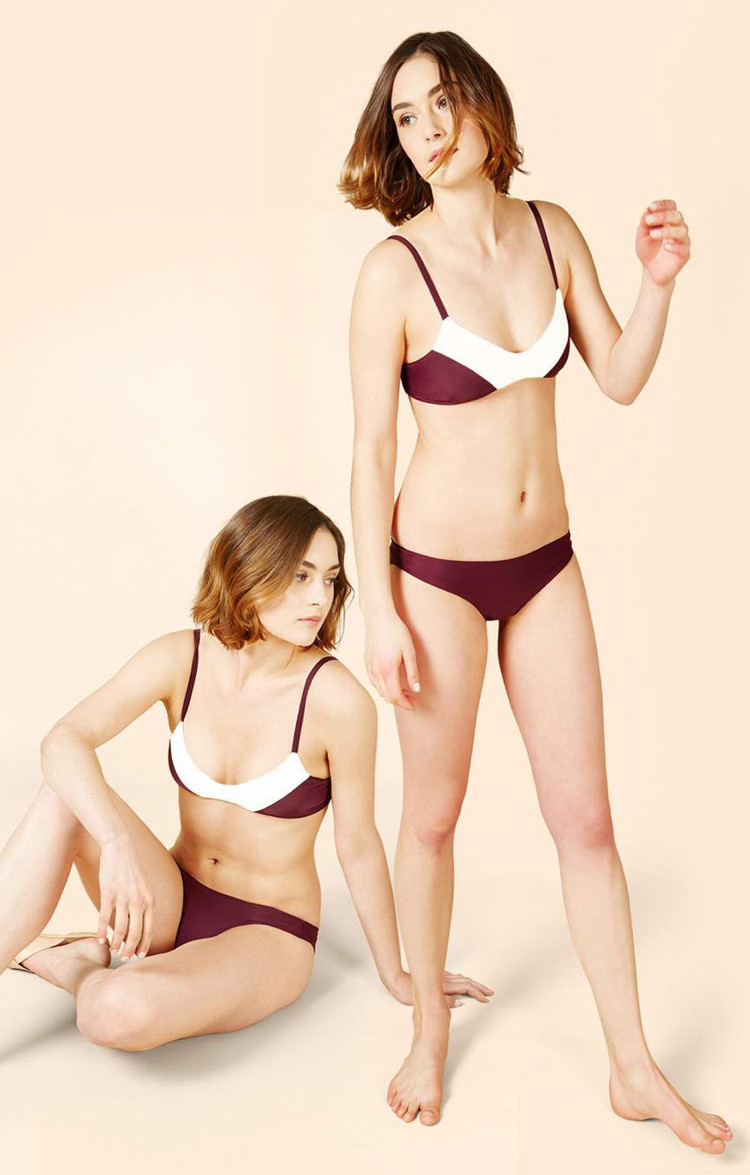 But here's the really good news. With COCODUNE, there probably won't even be any lumps and bumps to hide! The suits are constructed from a highly engineered Italian fabric that's unique to the brand. This material is remarkable: Breathable like silk but sculpting like your favorite workout pants, it's even more flattering than the textiles found in those budget-shattering suits! It's also durable: Chlorine, sunscreen, and UV rays won't degrade it, the washing machine won't destroy it, and the movement of your body won't sag it. What's more, it's affordable! A two-piece set comes in at around $100. And best of all, it's sustainable: The suits are manufactured down the street from me in LA, and if you ever do tire of your COCODUNE suit, you can just toss it in the recycling bin! I'm ready to book a trip to Palm Springs just for the excuse of ordering a set to prance about my house in. There's no word on whether the lookbook model's fantastic haircut (or cute bum) will also be available for purchase on the site, but I figure if they can transform swimsuit shopping from a nightmare to an absolute dream, then COCODUNE can do just about anything!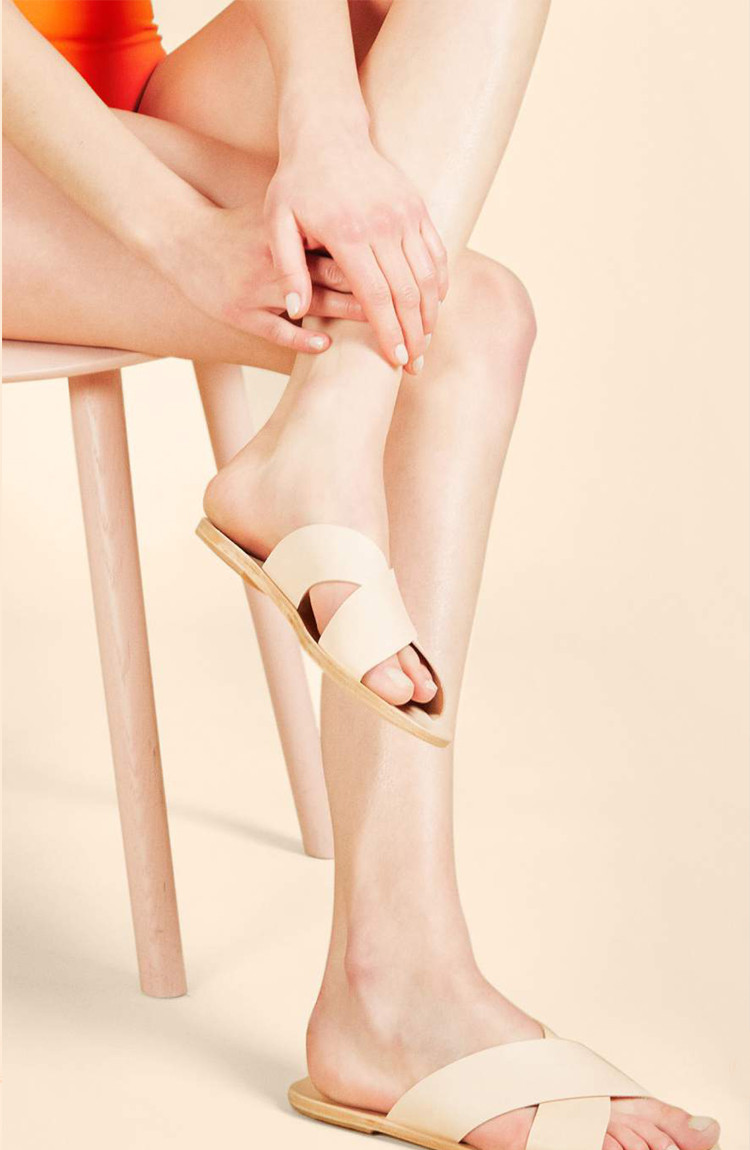 P.S. COCODUNE makes fab accessories too! Images courtesy of COCODUNE.