Lately my favorite interior design style is hard to put words to yet instantly recognizable when I see it. A little bit modern and a little bit traditional, a little bit masculine and a little bit feminine, mostly spare and simple but with an underlying luxe quality…it borrows the best of everything to create something that's so much more than the sum of its part! I refer to it in my mind as glam minimalist decor, and I can't get enough of it!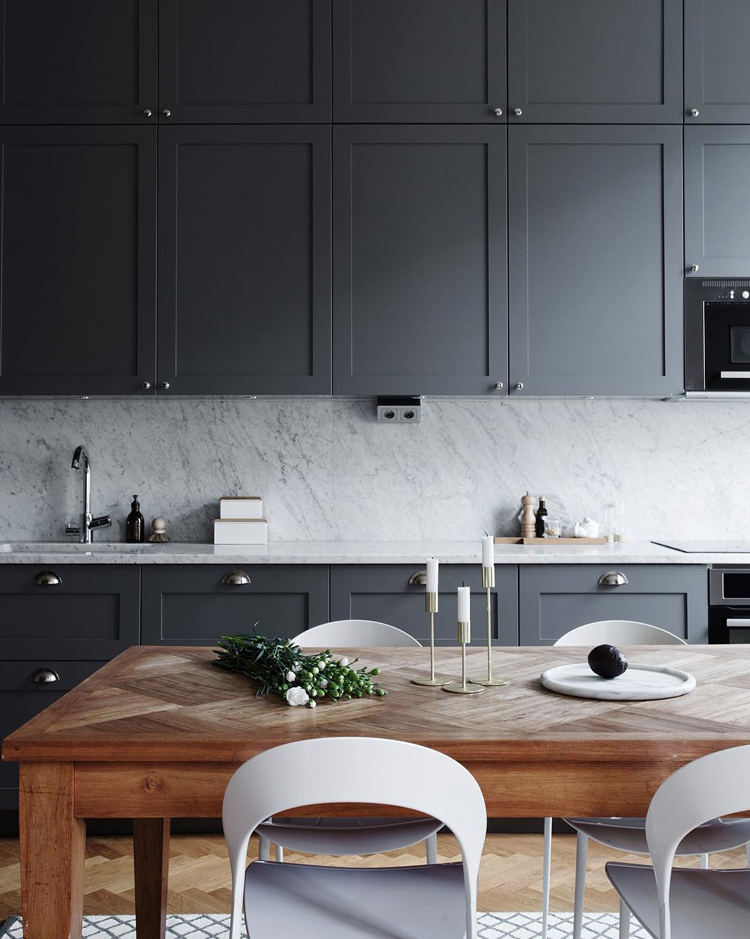 How to create it at home? Start with a palette of mostly black, white, and grey, then touches of slate blue, blush pink, and forest green. Texture is key, with natural finishes like wood grains and marble juxtaposed against slick brass and polished lacquer. Shapes and lines are mostly clean, but a few carefully positioned opulent accents provide an unexpected twist. A few minutes on Layla Grayce, my go-to shopping site for this interiors style, yielded exactly the right mix of minimalist glam pieces to carry us into the weekend!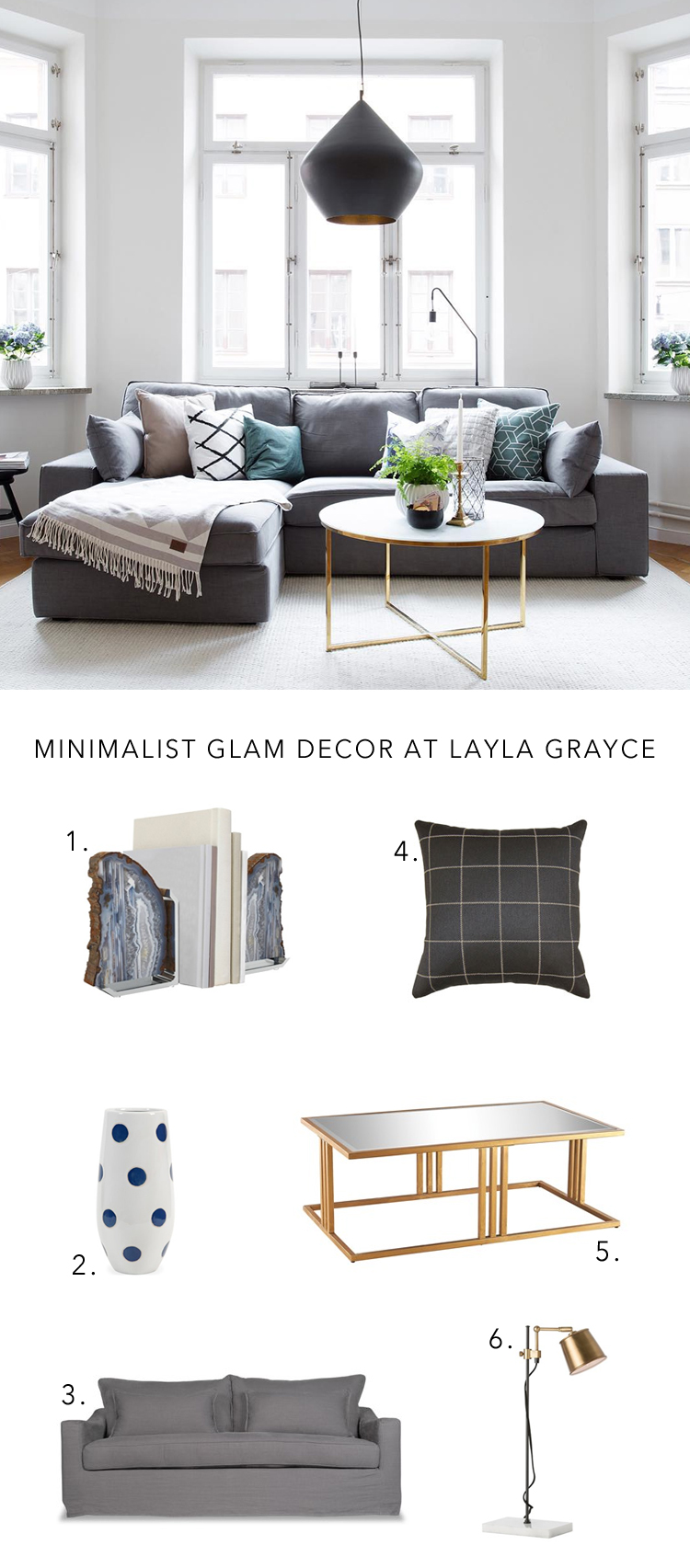 Shopping Guide: 1. Agate Bookends 2. Polka Dot Vase 3. Grey Linen Sofa 4. Windowpane Check Pillow 5. Mirrored Brass Coffee Table 6. Brass and Marble Table Lamp. Images: 1. 2. 3.