I had a moment over the weekend. It was one of those "put down the clothes and step away from the sales rack" kinda moments, when the security of your financial future is at stake lest you run fast and far from shopping temptation. I'd innocently crossed the threshold of a local lifestyle boutique, my sights trained on some glassware for a cocktail shoot I was styling, when a striped maxi on a mannequin distracted me. Exactly the cut I adore, boxy and alluring with tomboyish Americana style, it called me from my mission and dragged me into the fitting room—but not before it suggested I bring a few of its stylish brethren with me. One by one the uber-soft dresses, tees, and sweatshirts slipped themselves over my head, each more perfect than the last, until I cried uncle and ran screaming from the store with my resolve (and my bank balance) barely in tact.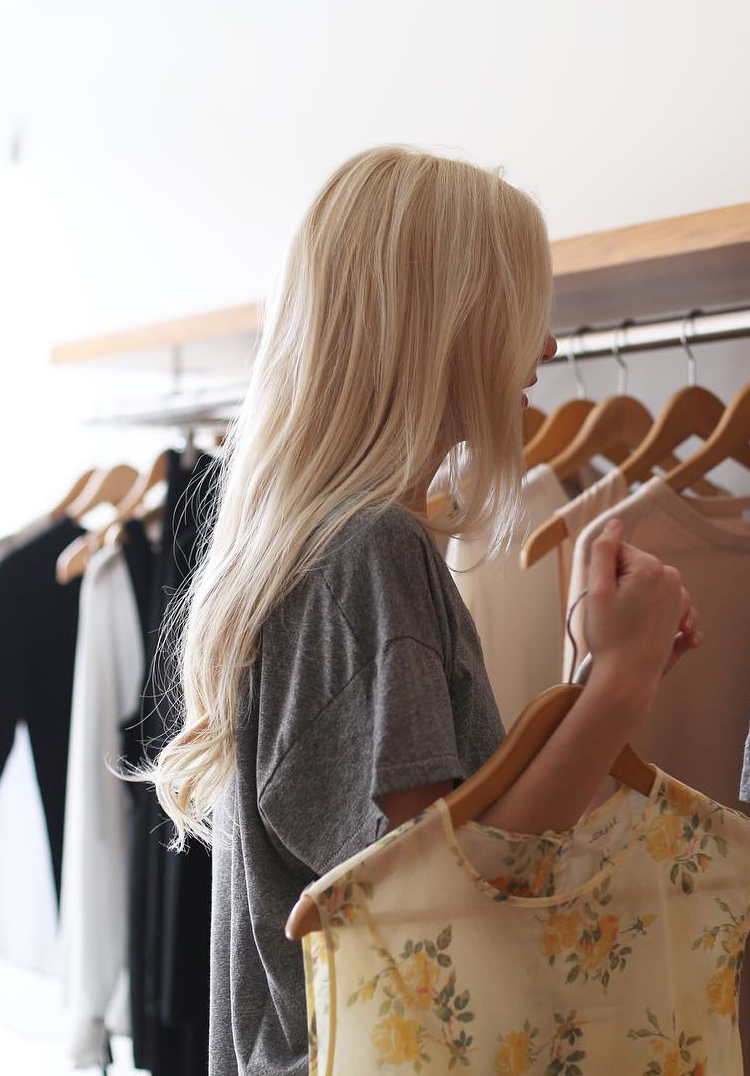 But before I made my escape, I grabbed a peak at the label I'd so been lusting after. The dreamy fabrics and divine fits all made sense when I saw everything was by THE GREAT. The new-ish brand is by Emily Current and Merritt Elliott, aka the founders of my once-favorite denim company Current Elliot. The two have brought the care, attention to detail, and fashion-forward styling that characterized their previous endeavor to their latest project, and with THE GREAT. they've created a collection that's one part ranch hand, one part street style star, and 100% uniform worthy. When you're ready for your next go-to Sunday brunch outfit, shop the brand at Nordstrom, Shopbop, and the THE GREAT. website—at your own risk, that is!

Shopping Guide: 1. Swingy Army Jacket 2. Knotted Tee Shirt Dress 3. Faded Muscle Tee 4. Almost Skinny Jeans 5. Wild West Cropped Tee Images: 1. 2. 3.