I may have switched to digital for my receipts filing and romance novel reading, but just as I'll always splurge on glossy magazines, I will never abandon the heady anticipation that accompanies each season's round of catalogs. Opening the mailbox to discover pages packed with shiny new offerings from my favorite interiors brands is like unpacking my stocking on Christmas morning! Each quarter the catalog I relish most is the one from Schoolhouse Electric. I've long adored the Portland-based company's core offering of period and modern lighting, and their continually expanding selection of furniture and home accessories is a sight to behold!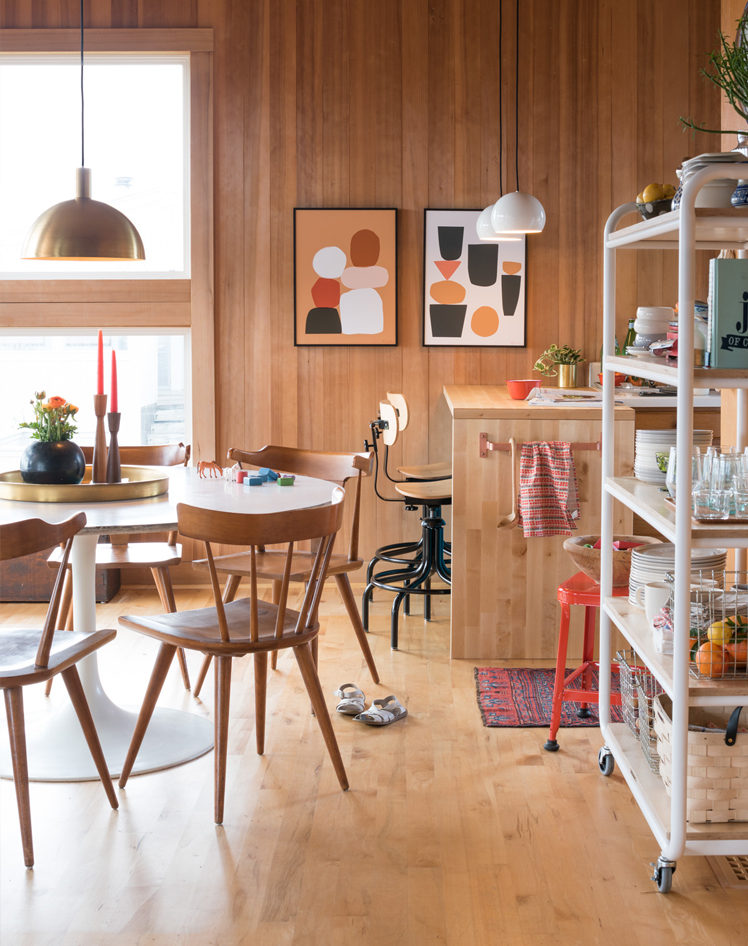 The Spring 2016 collection is inspired by the contrast of chaos and calm, the idea that "our quiet moments give us the space we need to enjoy the wild ones." The team shot the latest catalog at a 1977 beach house on the edge of the Oregon coast, where—as they describe—"The wind, waves and sporadic bursts of sunshine had all us thinking about the many dichotomies in our lives and the quest for that elusive happy medium." Indeed the combination of exacting design details and laid-back styling beautifully illustrate the aesthetic harmony that results from investing in quality pieces and then incorporating them enthusiastically into our daily lives.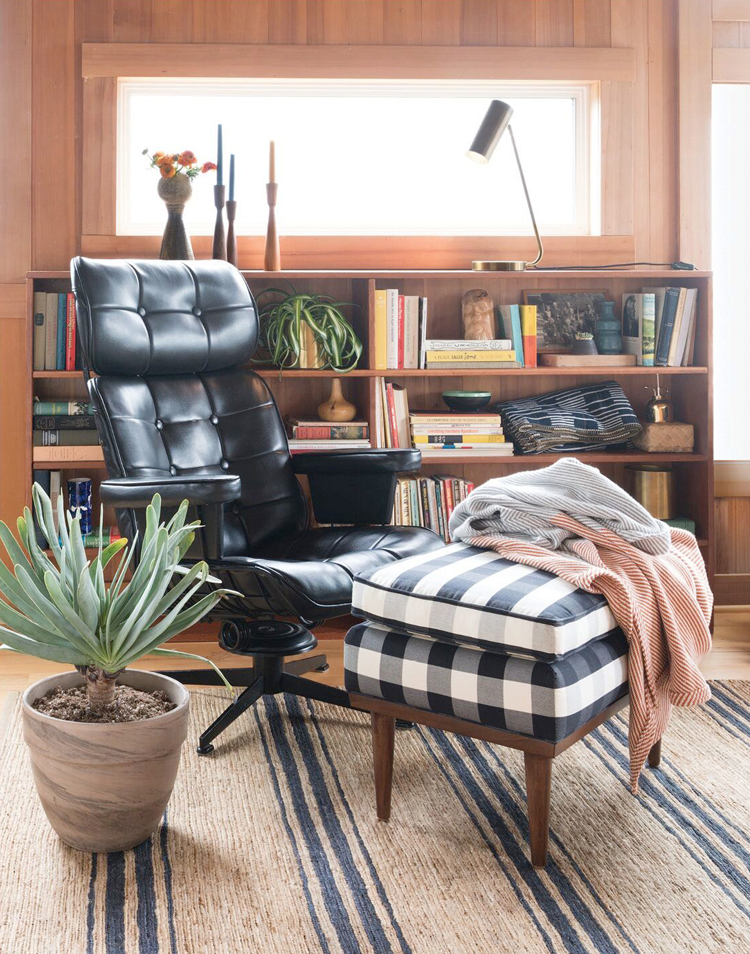 The lessons from the catalog, and indeed from the Schoolhouse Electric ethos in general, are immediately transferable to our own homes. Don't worry about coordinating patterns and colors, woods, and metals. Mix and match with impunity, basing your selections first on what you love and on what will last. Treat stripes and checks and florals like neutrals; trust that time is the best interior designer of all; and that a bunch of ranunculus in the sunshine is the best decor money can buy. That and some timeless finds from the Schoolhouse Electric Spring 2016 collection, of course!