This past weekend I spent time with my impeccably dressed friend Chloe, who has a magical ability to make even the most unexpected pieces look chic. Saturday was no exception, as Chloe breezed into the room wearing a floor-length white dress made of heavyweight sweatshirt jersey. I demanded to know the designer behind this outfit, which sounds impossibly frumpy on paper but looks positively radiant in person. "Mr. Larkin," said Chloe with a toss of her perfectly tousled hair. I immediately jumped online, followed the brand on Instagram, and have since become determined to incorporate them into my summer style rotation.
I'd heard of Mr. Larkin before but of course seeing a brand IRL makes all the difference for elevating it from a vague interest into an obsession. Founded in San Francisco and now based in Denmark, Mr. Larkin has made a name for itself with its mastery of unique architectural silhouettes that are draped to perfection for flattering yet comfortable lines that make a fashion-forward statement in casual and formal settings alike. Soft hues and playful patterns form the basis of these minimalist wardrobe staples whose fans include such modern style icons as Anne Hathaway and Ginnifer Goodwin.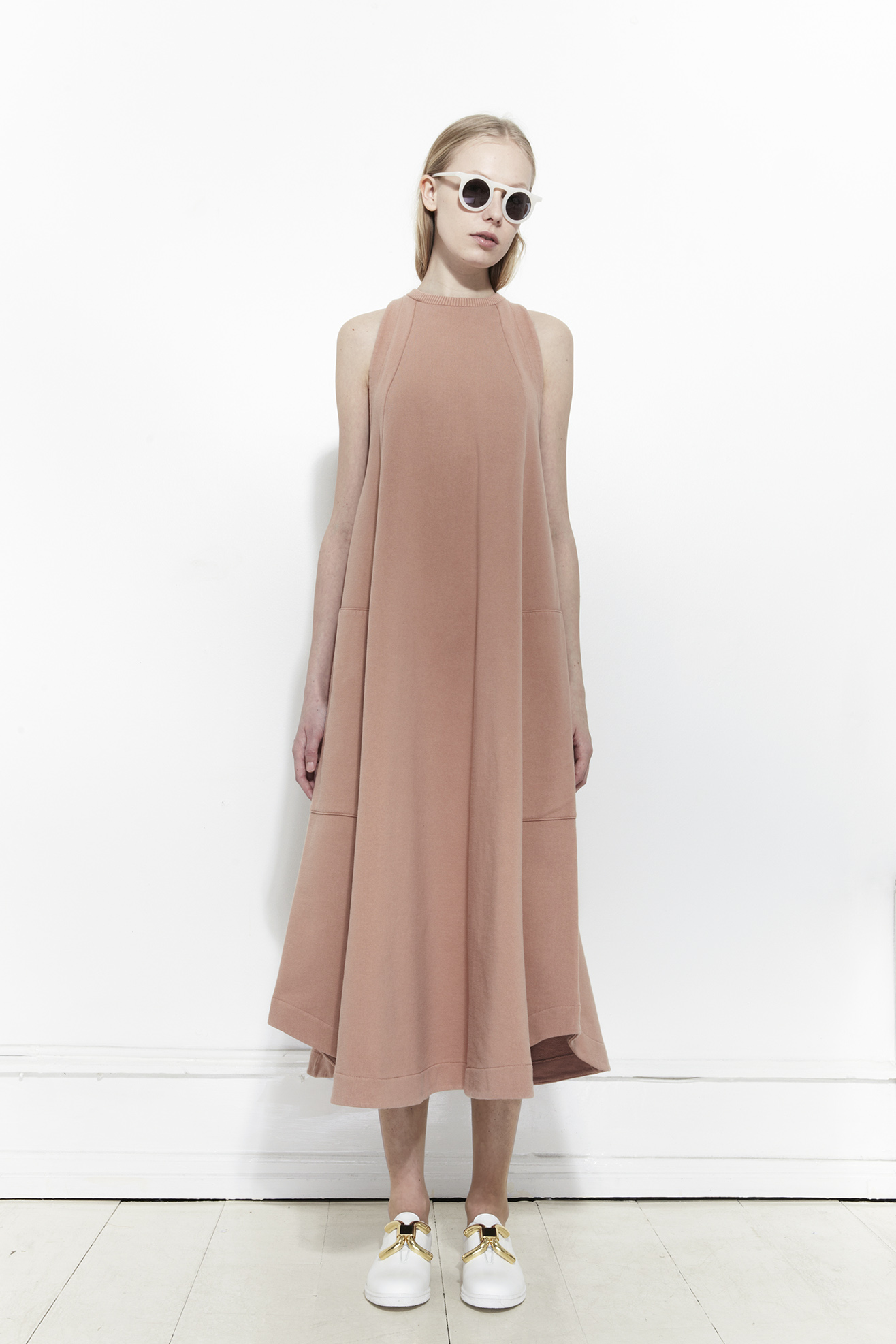 As well as to their namesake line, the web store carries additional brands that complement their signature look. Shop shoes by Martiniano and Maryma Nassir Zadeh, accessories from Marlow Goods and Carla Colour, and plenty more apparel labels whose vibe matches the minimalist cool of the Mr. Larkin in-house collection. Their Instagram is full of outfit inspiration, so until I can sneak into Chloe's closet and steal her Mr. Larkin dress—or, you know, buy one of my own—I'll be stalking their feed and wiping the trickle of drool from my chin!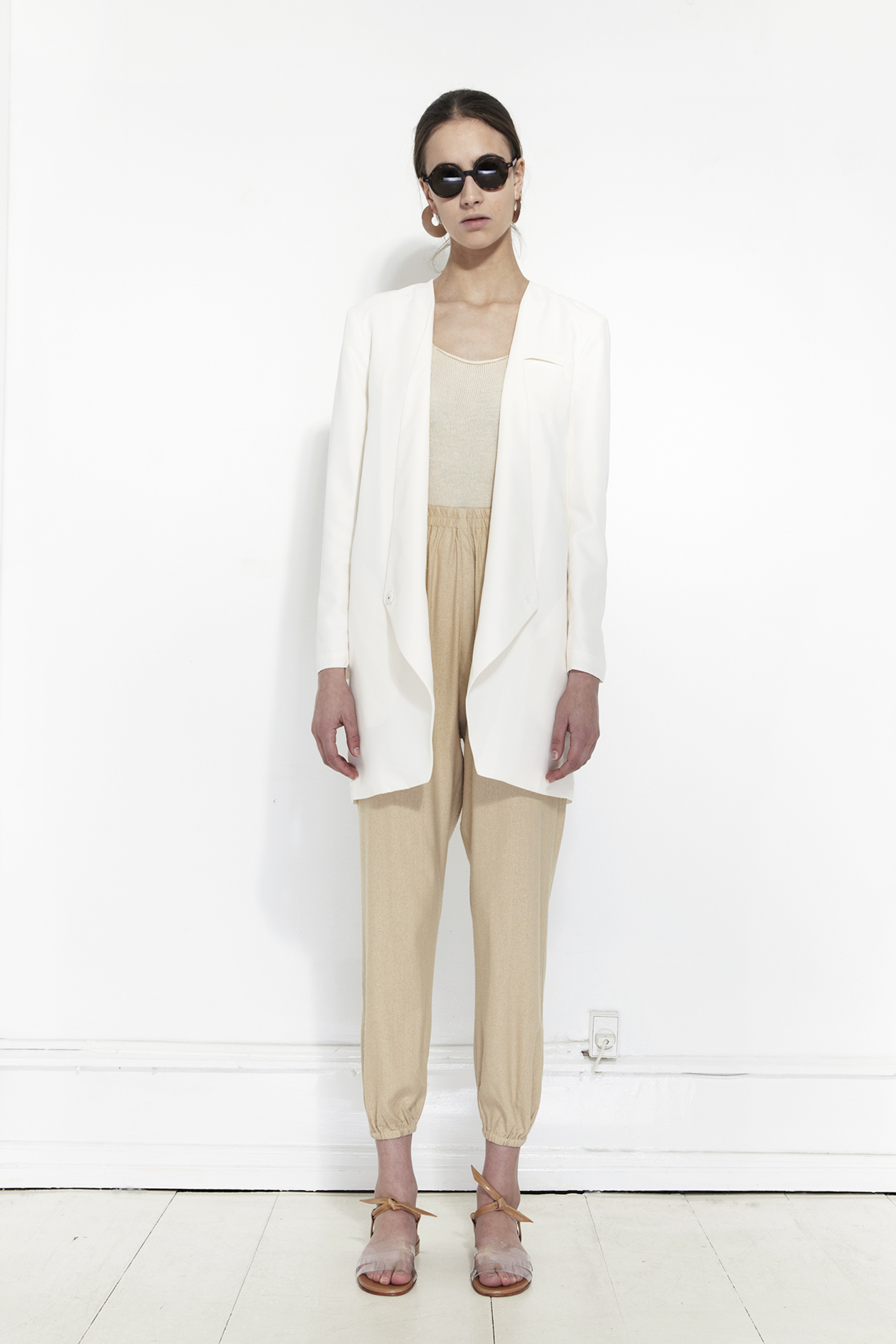 Images courtesy of Mr. Larkin.