Social media is guilty of creating a lot of myths about the picture-perfect lives we're all "supposed" to be living, from the moment we wake up until the moment our heads hit the pillow. The idea that we're all meant to greet the day with a morning routine that includes latte art and avocado toast is especially entrenched, one that I've played my own small role in perpetuating. After all, a tray of waffles set atop a perfectly rumpled bedspread is indeed very pretty to look at—and I'm in the business of sharing pretty things. But the truth is that I can count on one hand the number of times I've actually eaten breakfast in bed!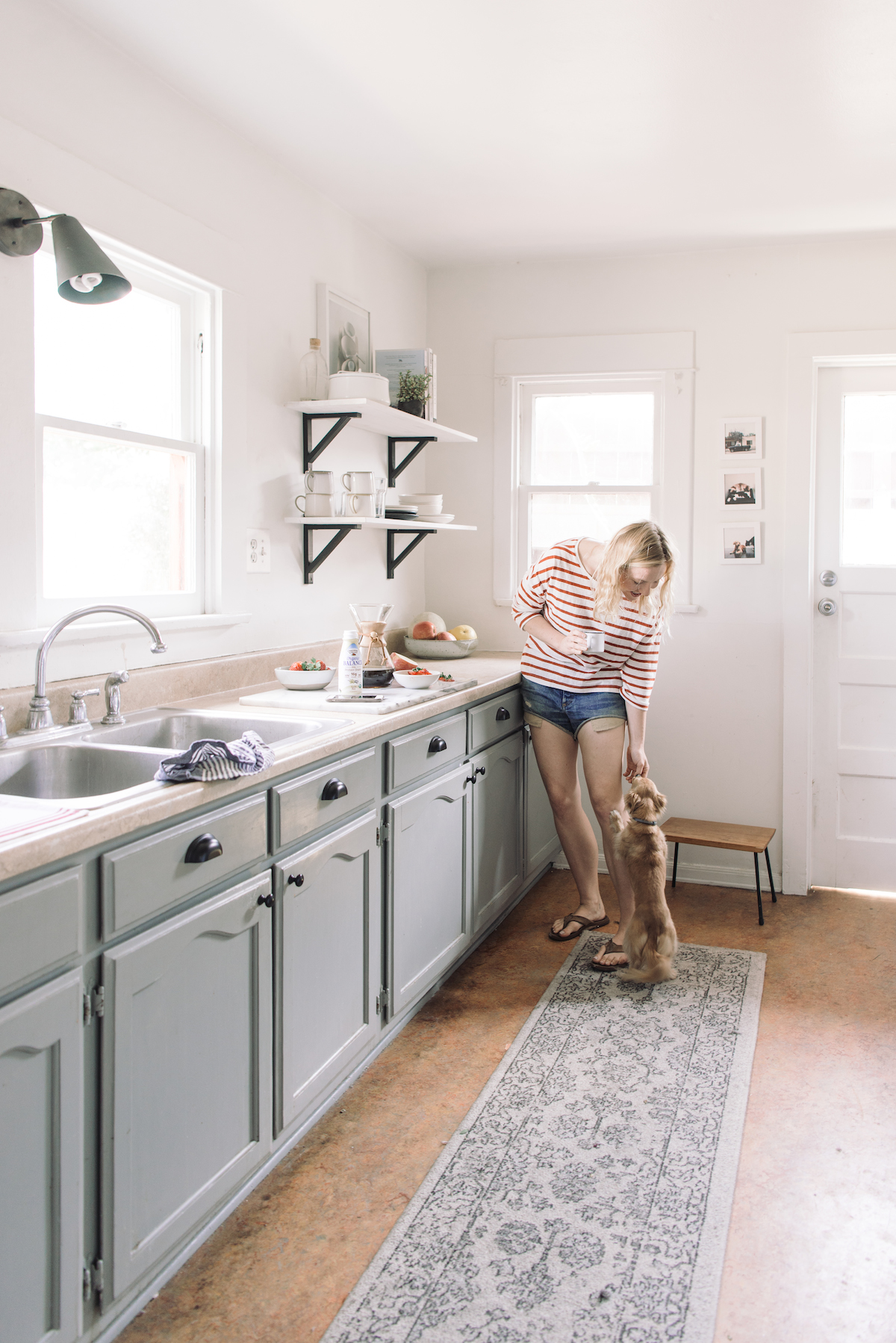 What's more, I'm okay with that! The thought of lounging around in bed makes me cringe, because I am and always have been a morning person. In high school and college, I'd go to bed at 9pm and wake at dawn to finish assignments, rather than pull an all-nighter. While working as a barista, I always requested the 4:30am opening shift. Now, I love rising before the sun. With the rest of the world still asleep and without the distractions of a pinging inbox, I get my best work done. If I were meticulously mashing avocados for toast, how could I strike while the productivity iron is hot?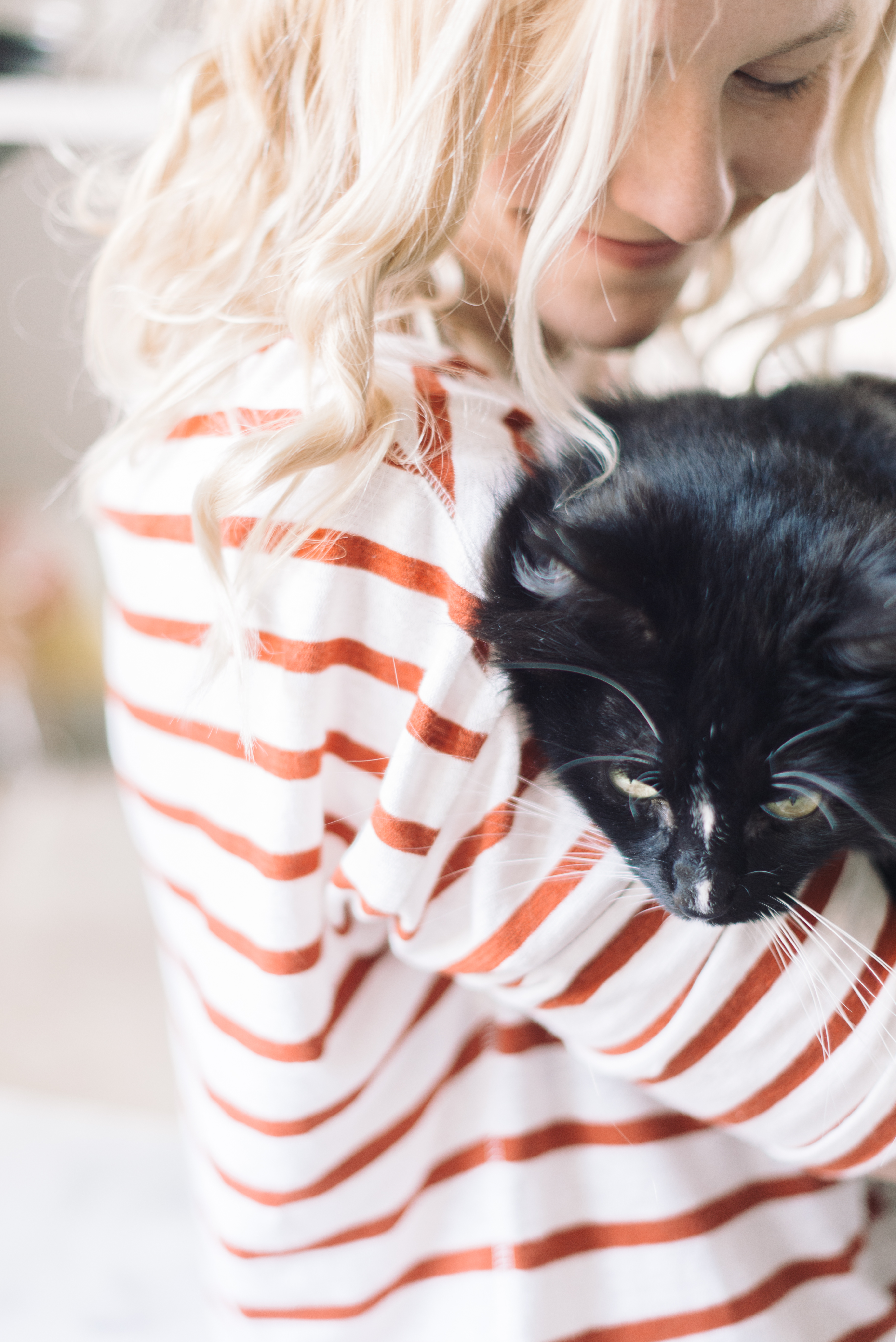 Add to that the fact that I'm self-employed. Because my work ranges from writing at my computer to styling on location to racing around for meetings, there's no such thing as routine for me. I might leave the house within minutes of waking, or I might linger at my laptop with my pajamas on til noon. In the absence of consistency, I've learned to embrace a little chaos, live in flexibility, and love what is available to me each morning.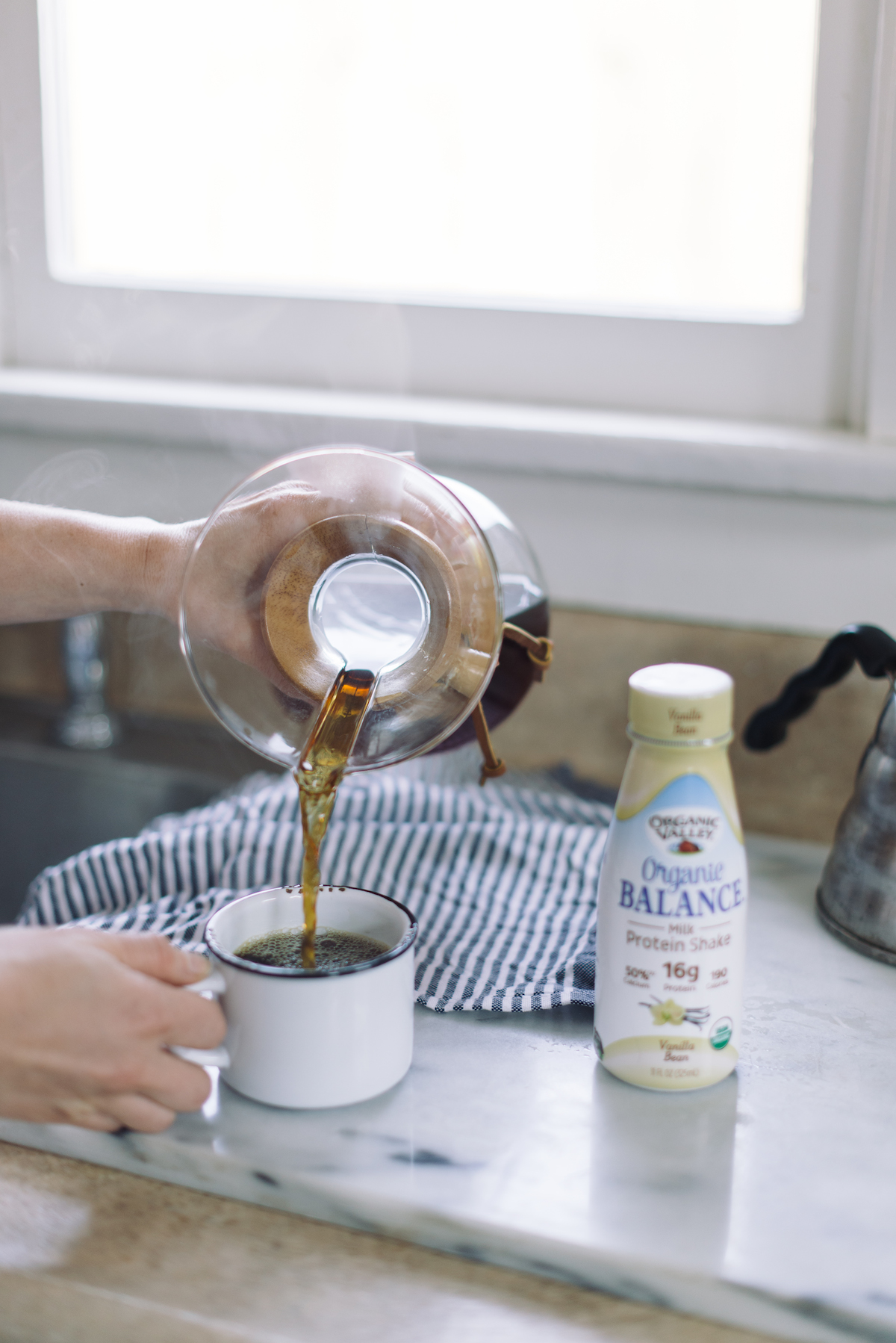 So here's what my mornings really look like—with the caveat that everything can shift on a dime depending on what the rest of the day holds. My internal alarm clock rings at 6am, and the instant I step out of bed the cats start yowling for their kibble. They follow me to the kitchen where they complain while I put the kettle on instead of immediately feeding them. (Come on, cats, every second counts when there's caffeine to percolate!) Once I dish up the cats' meal and they've finished eating, it's time to release the dogs. The latter come shooting like rockets out of their crates, invariably scattering the former, and the volume in the house shoots is suddenly full blast. I thrive on the pets' happy-to-be-alive energy, drink it with the same thirst that I do my coffee, and use it to power me through some emails, the dishes, and a blog post. By the time my fiance Ivan awakes a mere hour later, I'm long since off and running.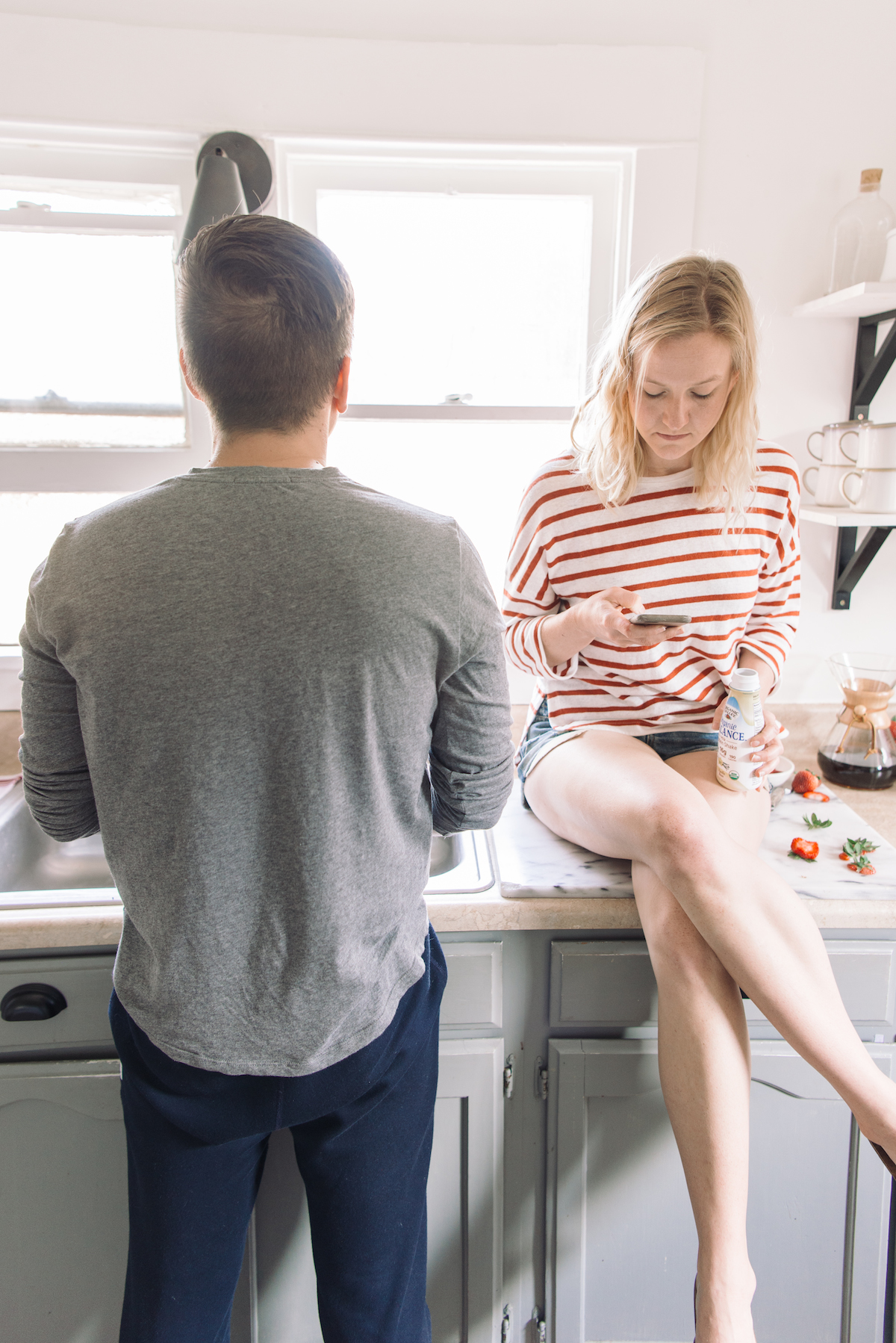 Though my mornings can be all over the place, the one thing I always cross off the list is a healthy breakfast—because a hangry Anne is not a productive Anne! Sometimes that means pausing a moment for a hot bowl of oatmeal or some scrambled eggs. And sometimes, on those days I'm out of the house early to beat traffic, it's an on-the-go option like Organic Valley's new Organic Balance Milk Protein Shake. With its creamy, smooth flavor and 16g of protein, it makes a tasty and satisfying back-up breakfast that fuels me through 'til lunch. Because no matter how much I embrace the chaos, that doesn't mean it's not a welcome relief to have one less thing to worry about as I'm rushing out the door!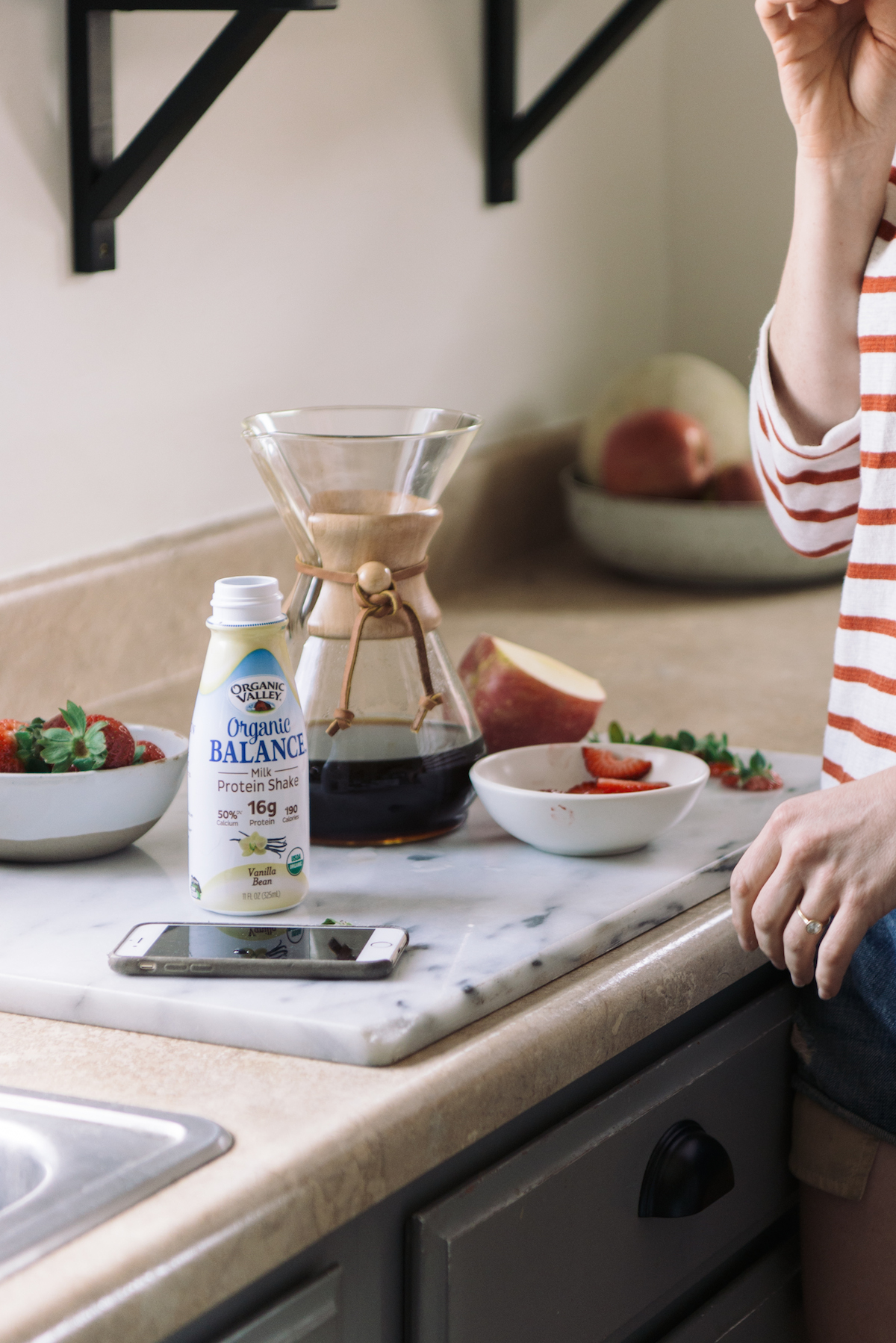 While all the hardworking gals out there may not share my penchant for the predawn hours, there are definitely more of us racing into our days than there are munching waffles in bed. To get the true scoop on what women's mornings look—and to celebrate the launch of their new breakfast-ready Organic Balance Milk Protein Shake—Organic Valley created the Real Morning Report. This en pointe survey and the hilarious video they created with the results remind us all that the ideal morning isn't the one we see styled to perfection on Instagram, but rather the perfectly imperfect one that gets us ready to dive headfirst into our full and fruitful lives.
Photos: Carley Rudd Photography. Disclosure: This post was created in partnership with Organic Valley and the Real Morning Report. I received compensation to produce, style, and write this post; however all opinions are and always will be my own. Thank you for supporting the brands that allow me to bring you fresh ideas daily!