---
While I was away in Europe, summer arrived with a bang in Los Angeles. I returned home to soaring temps and blazing sunshine, the sort that brings sunburnt, peeling noses and sweaty backs of knees—and that banishes all thoughts of clothing as anything but a regrettable social nicety that stands in the way of being naked 24/7. Indeed, when the mercury reads 101 in the shade, simple attire is a necessity. Shorts and a tank, a breezy dress…pieces whose personality takes a backseat to comfort above all.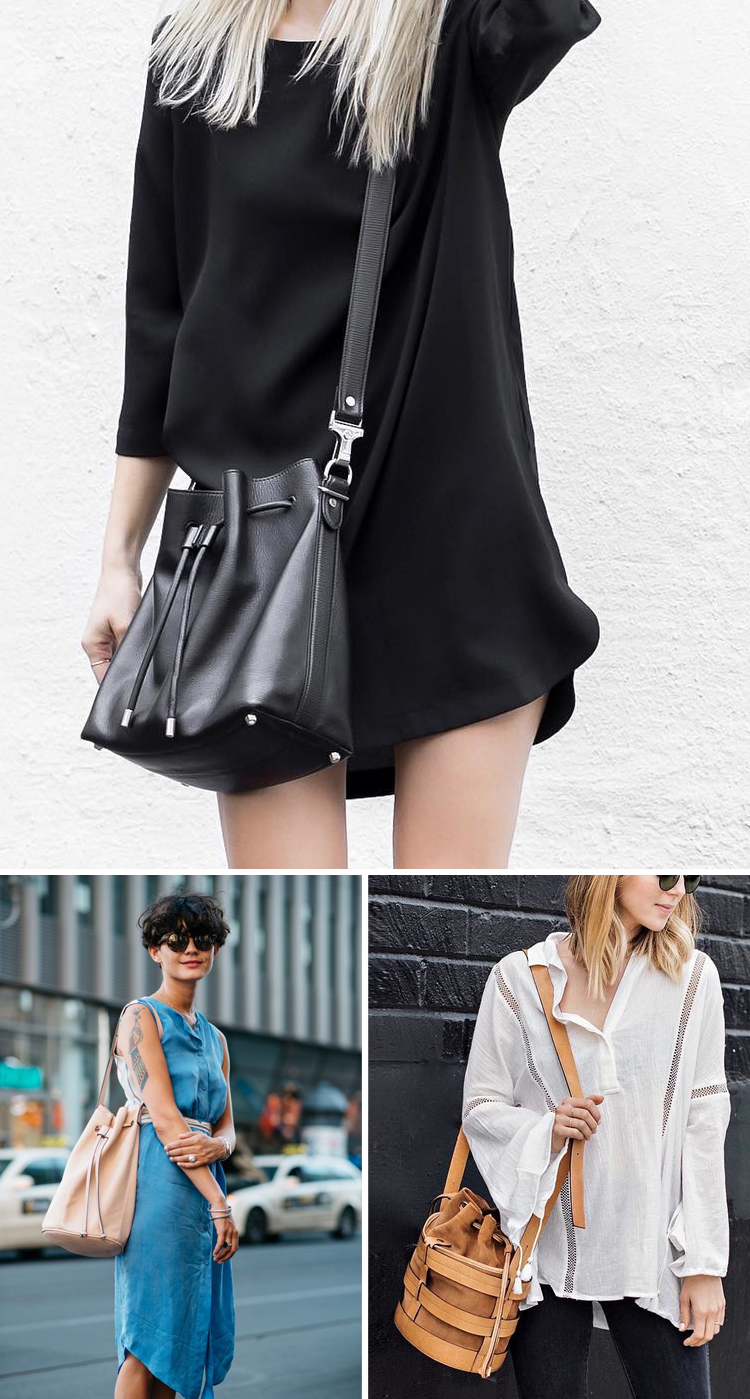 With clothes so basic, accessories become all the more key for making a summer style statement, and a brilliant bag is the lynchpin in an outfit that's cool in both the literal and figurative sense of the word. This year I'm all about the big bucket bag, not only for its streamlined and structural appearance but also for its hardworking packhorse attitude. Fill it with an icy water bottle, mattifying sunscreen, astringent wipes for a midday refresh, maybe even a copy of 'The Polar Express' to remind you that cooler climes will return again. It's the ultimate summer survival kit!

Shopping Guide: 1. White Drawstring Bucket 2. Shaffer The Greta Bucket Bag 3. Mini Drawstring Bag 4. Camel Bag 5. Sophie Hulme Fleetwood Bucket Bag 6. Mansur Gabriel Beige Bucket Bag Images: 1. 2. 3. 4. 5.