Last February I had LASIK surgery and ended my 10-year codependent relationship with prescription glasses. As great as its been to come out from behind my glasses I do sometimes miss the instant accessories cred that my eyewear collection gave me. Nothing completes an outfit like a memorable pair of frames! To fill the void, this summer I've been leaning hard on Ditto, aka my new favorite sunglasses resource. The best thing since sliced bread, Ditto lets you rent sunglasses from designers like Prada, Karen Walker, and Lanvin—for only $24 per month!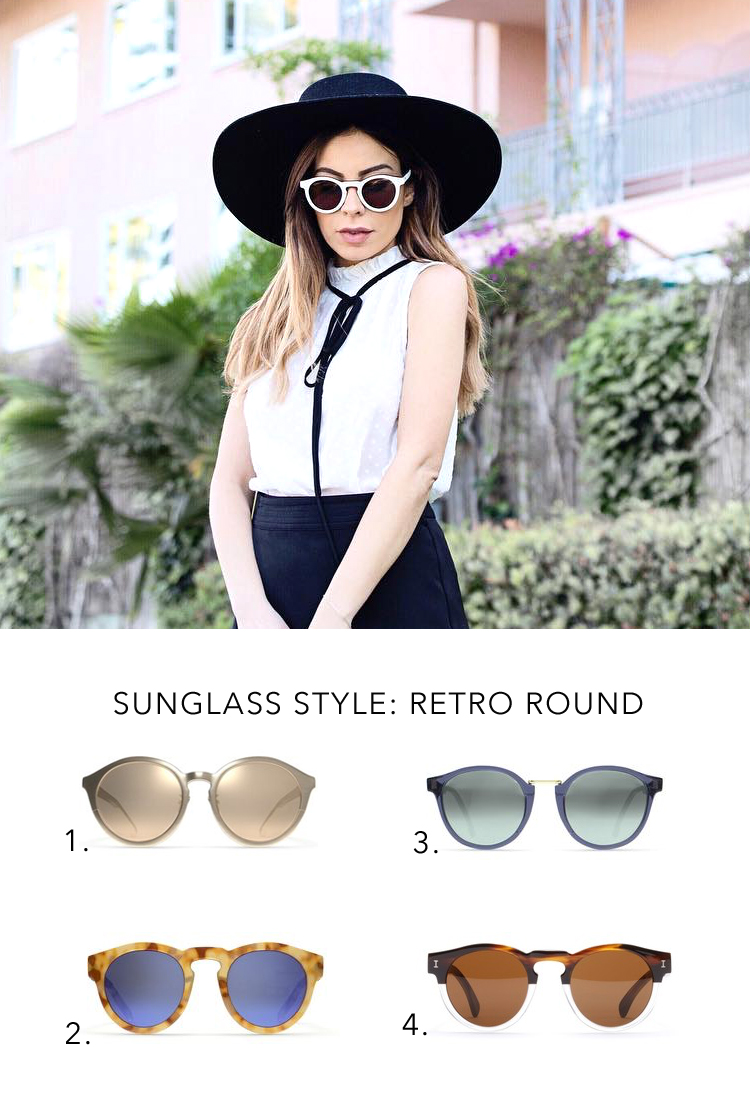 I can't believe it's taken someone so long to come up with the idea of renting sunglasses; now that it's here I'm riding it all the way home. Designer sunglasses have been my longtime fashion indulgence since college, but they're not only major expenditure, they also cycle in and out of style so quickly. (If you're still hoarding those oversized Nicole Richie-esque shades that you dropped $400 on in 2005, waiting for them to have a return performance then you totally feel my pain.) Ditto solves both the problem of high cost and of rapid trend turnover with their huge selection of frames available to rent. Plus I love that not only is Ditto a more economical way to keep your sunglass game strong, it's more environmentally responsible too.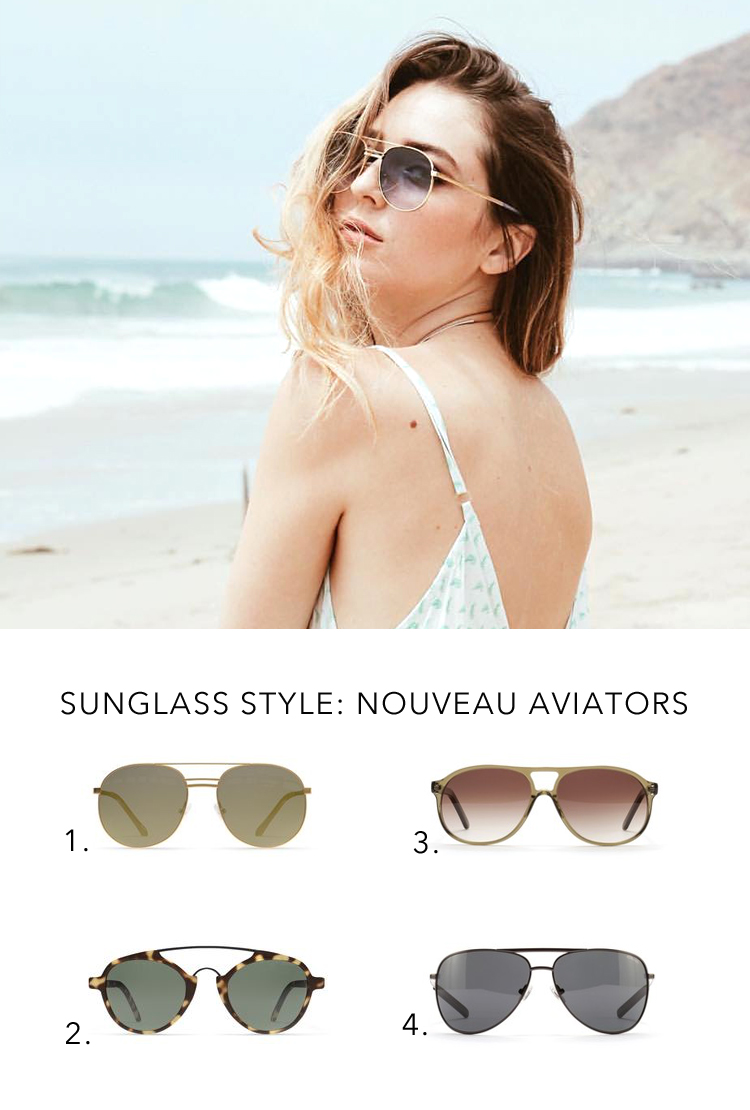 Because I'm such a believer, I've got a code for you guys to receive your first month of sunglasses rental for free! Enter ANNESAGE at checkout and get as hooked on Ditto as I am! Will you go for a bold hue to update your go-to summer sundress, or sample the summer's must-have retro round shape? They're constantly updating with new designers and styles—and offer prescription optical rentals too!—so only problem remaining is that there aren't enough months in the year to borrow all the fab shades in their inventory!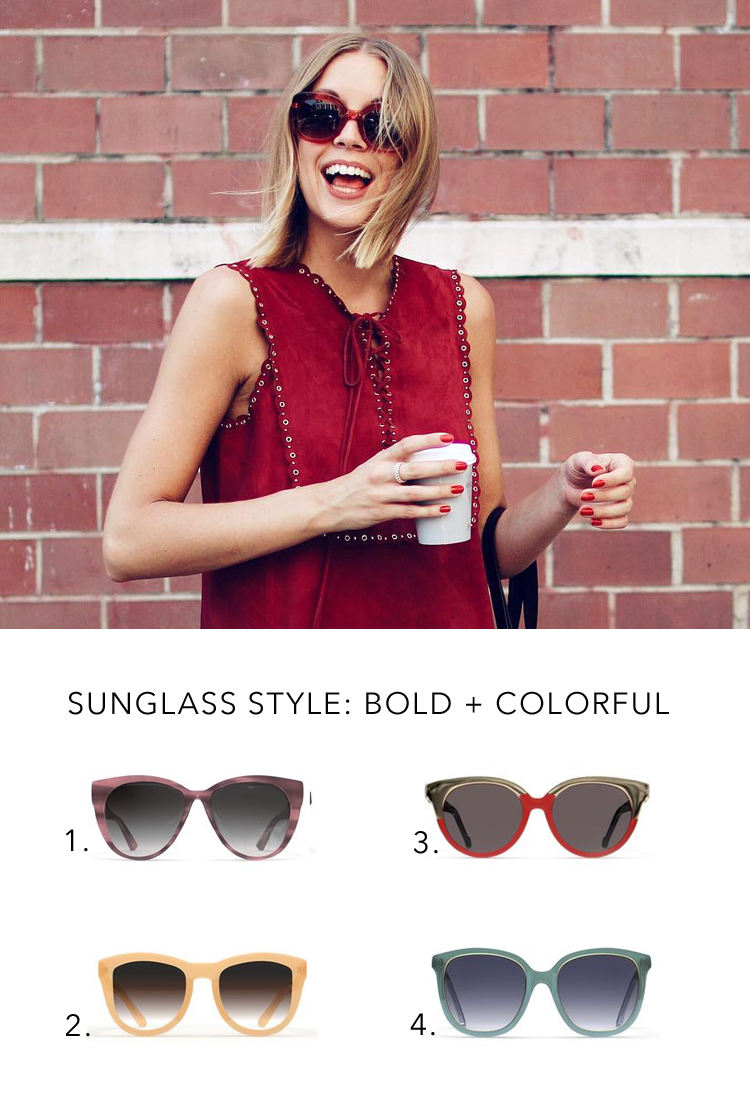 Shopping Guide: Retro Round: 1. Linda Farrow Round Mirrored Sunglasses 2. Westward Leaning Blond Tortoise Sunglasses 3. Steven Alan Round Blue Sunglasses 4. Ilesteva Tortoise and Crystal Sunglasses Aviators: 1. Elizabeth and James Watts Aviators 2. L.G.R. Tortoise Aviators 3. Selima Optique Olive Aviators 4. Smith Optics Black and Grey Aviators Bold and Colorful: 1. Jason Wu Lavender Frames 2. Valley Eyewear Peach Frames 3. Preen Red Cat Eye Frames 4. Oscar de la Renta Green Frames Images: 1. 2. 3. 4.