The unofficial last weekend of summer is upon us, and grills across the nation are firing up in preparation for three days of last hurrah feasting. As a healthy eater, the summer BBQ gathering has been known to cause me significant anxiety, since the spread rarely features foods that aren't the color brown. I've learned over the years to kindly insist on bringing a salad, ensuring not only that I'll have something to eat but also that the assembled hordes get their veggies in. And you know what? The salad bowl is always scraped clean at the end of the night, finished off by grateful diners looking to offset the weightiness of all those chips and wings. So in preparation for the coming Labor Day weekend, here are six summer salads to whip up for the crowd.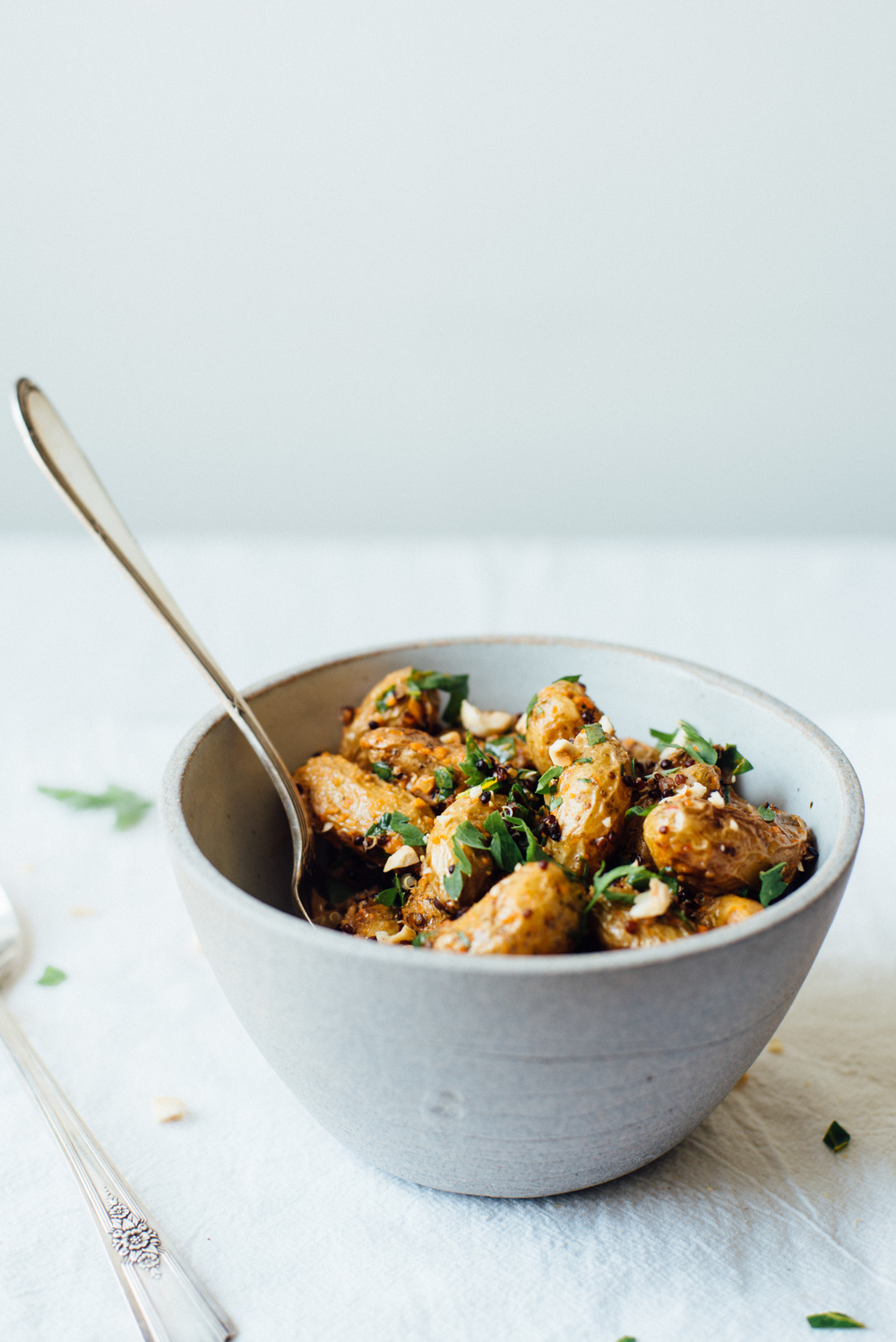 I love a rich, mayonnaise-y side just as much as the next girl, but this fingerling potato salad from Dolly and Oatmeal offers a refreshing alternative to the gooey traditional dish. The dressing is a romesco sauce made from red peppers, so you can sneak even more roughage onto the fork and no one will be the wiser! (That's also a Dolly and Oatmeal salad in the header image, a cherry and amaranth concoction that makes the most of the last precious stone fruit!)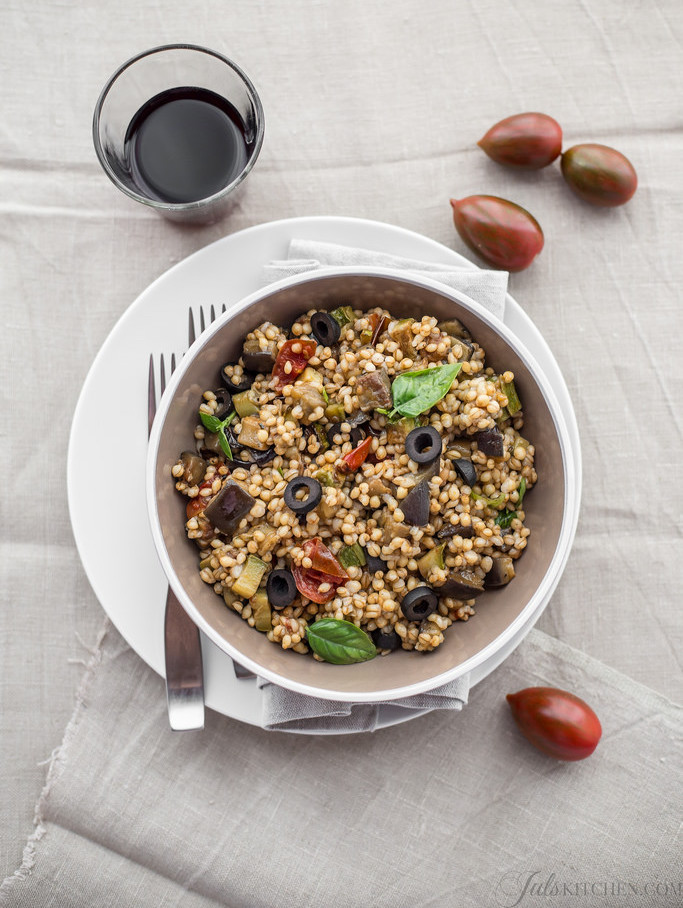 Italians are masters of the salad that eats like a meal, and Giulia of Juls' Kitchen brings us the perfect example with her Italian barley salad. It's crazy simple to throw together and will get even tastier as it sits out in the sun. You could throw in some baby spinach to up the green quotient and I'm sure Giulia wouldn't be mad in the least!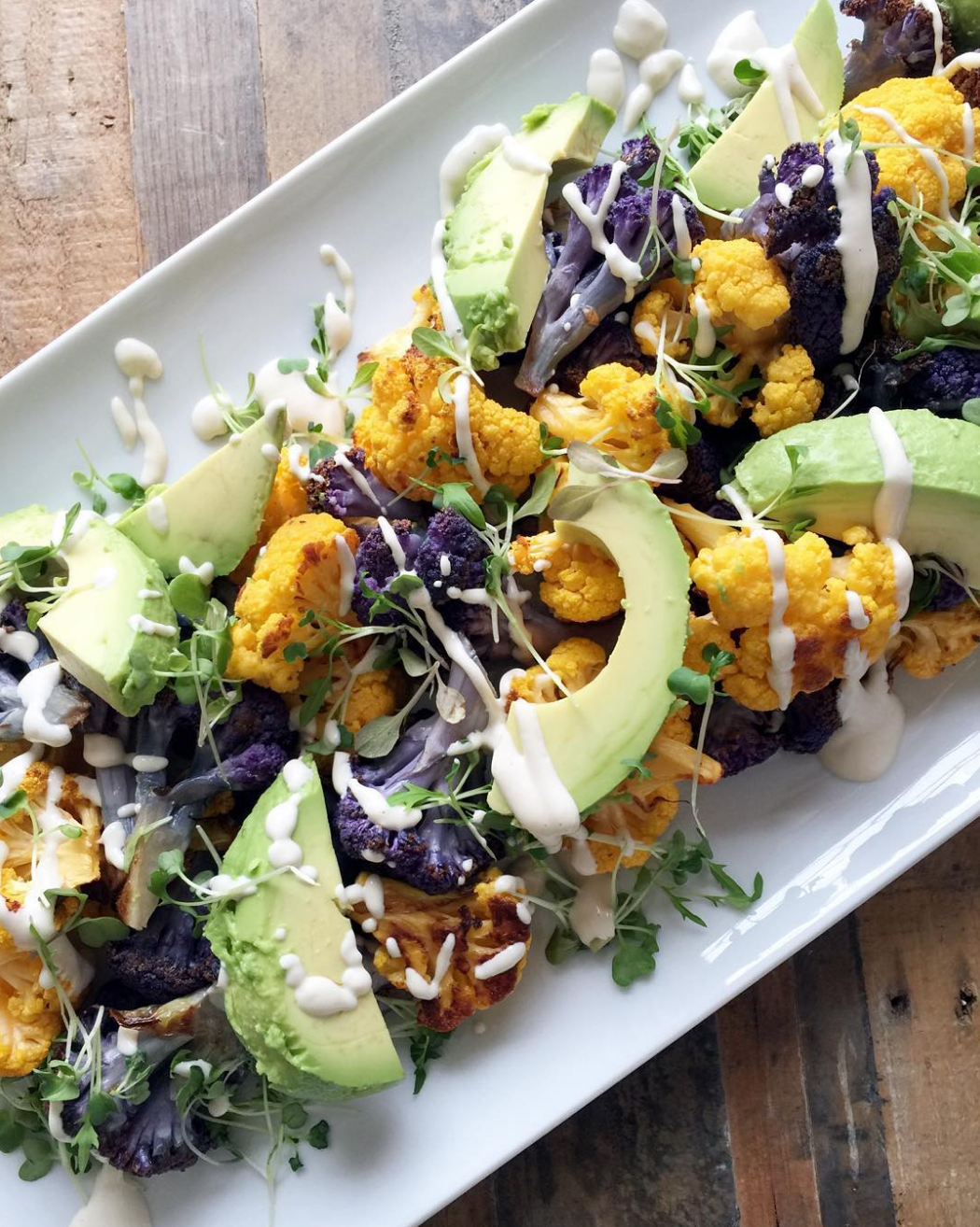 Kelly Leveque at Be Well By Kelly is the queen of indulgent yet nutritious recipes, and her cauliflower micro green salad with avocado is no exception. A creamy cashew dressing helps this salad hold its own against rich sides like mac and cheese, and you could of course leave off the avocado if browning is a concern.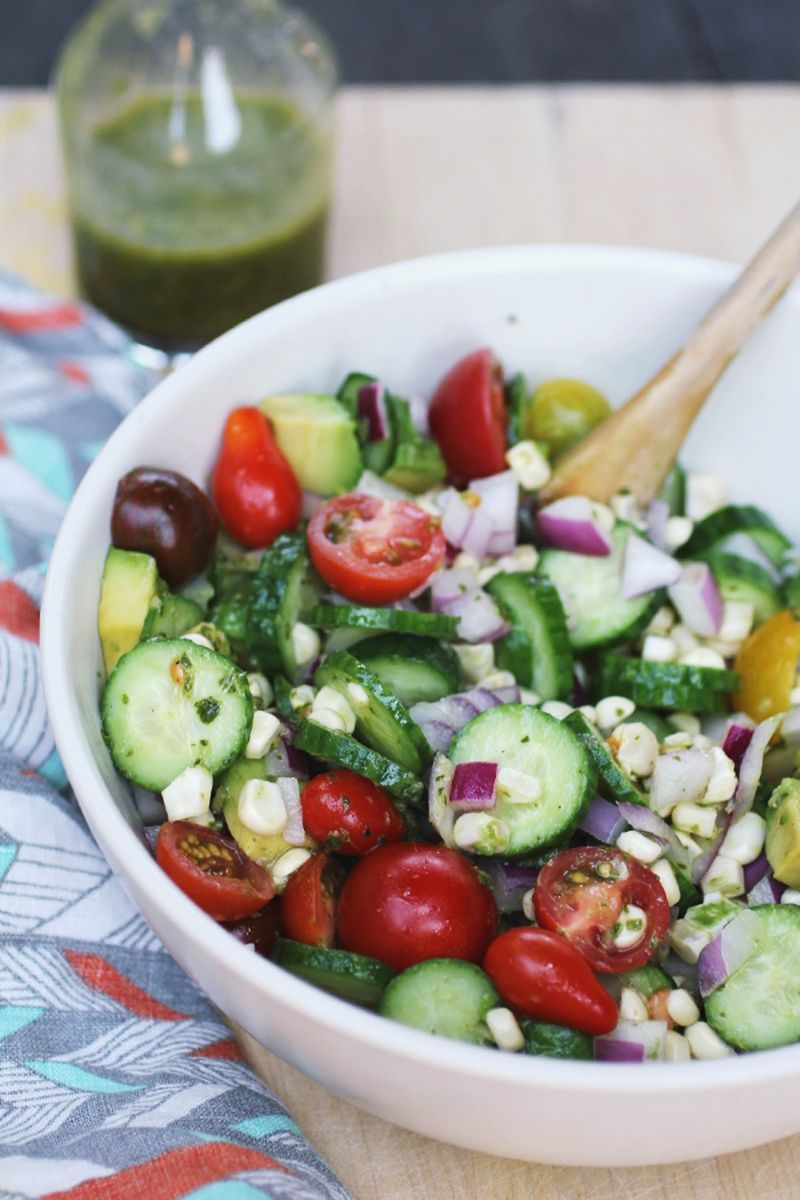 This summer corn and cucumber salad is one of my all-time-favorite recipes that I've published on this blog. The vinaigrette combines basil and shallots to further brighten the already-vibrant flavors of summer's best produce, and once you taste the sweet raw corn in this recipe you'll want to add it to every salad you make!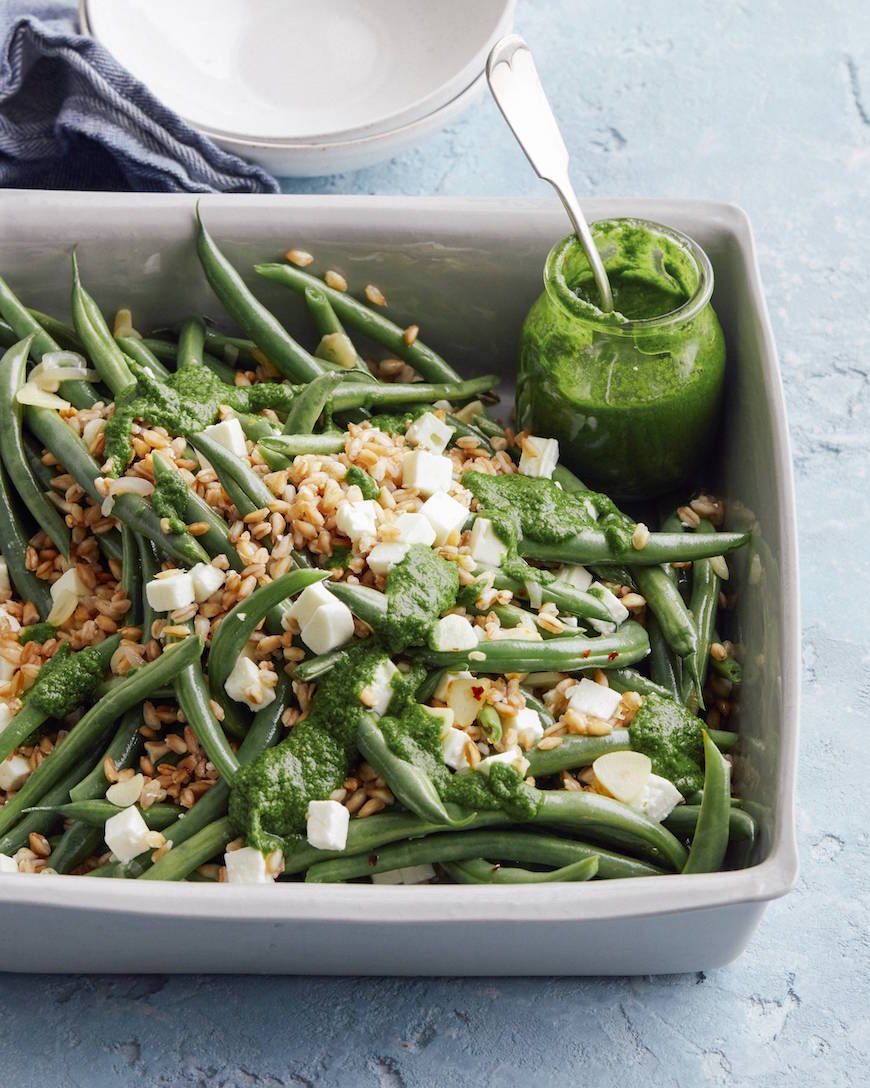 Green beans don't usually make an appearance 'til Thanksgiving, but summer is when they're at their sweetest! Gaby of What's Gaby Cooking lets them shine in her green bean and farro salad, dressing them with a mint basil vinaigrette that refreshes and surprises the tastebuds.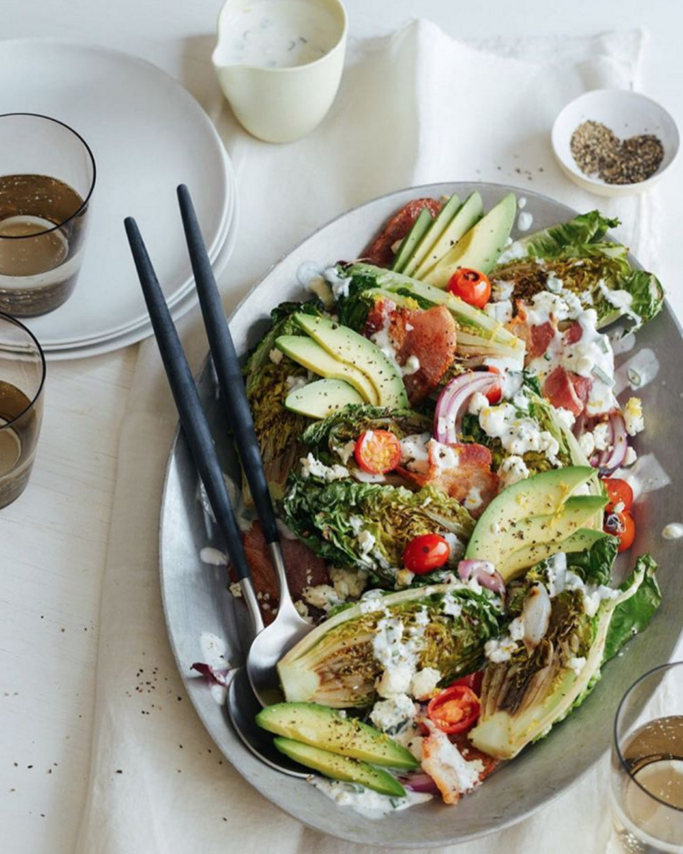 Finally, soggy lettuce is usually a no-no at a potluck but grilling it is like giving it permission to wilt! Spoon Fork Bacon's grilled BLT salad looks as impressive as it tastes, and you can make it on site by asking those burgers to make room for some lettuce over the fire! The warm greens will meld with the creamy dressing and crisp toppings to secure you a permanent place on the guest list at every BBQ next summer!