It's that of year that a snap of cold greets me when I climb out of bed each morning, and it always makes me nostalgic for the northern climes of my childhood. Though I grew up largely in Toronto, my family is originally from Reno, and trips to Tahoe have been a part of our traditions since long before I was born. A dig through my grandparents' basement turns up all the vintage decor that used to accompany my dad and his brothers up the mountain to the cabin—bright-handled cutlery, worn checkered napkins, hefty wool blankets. Even after all these years it still feels stylish and relevant, the mod rustic simplicity of the American west as it manifested itself in the 1960's.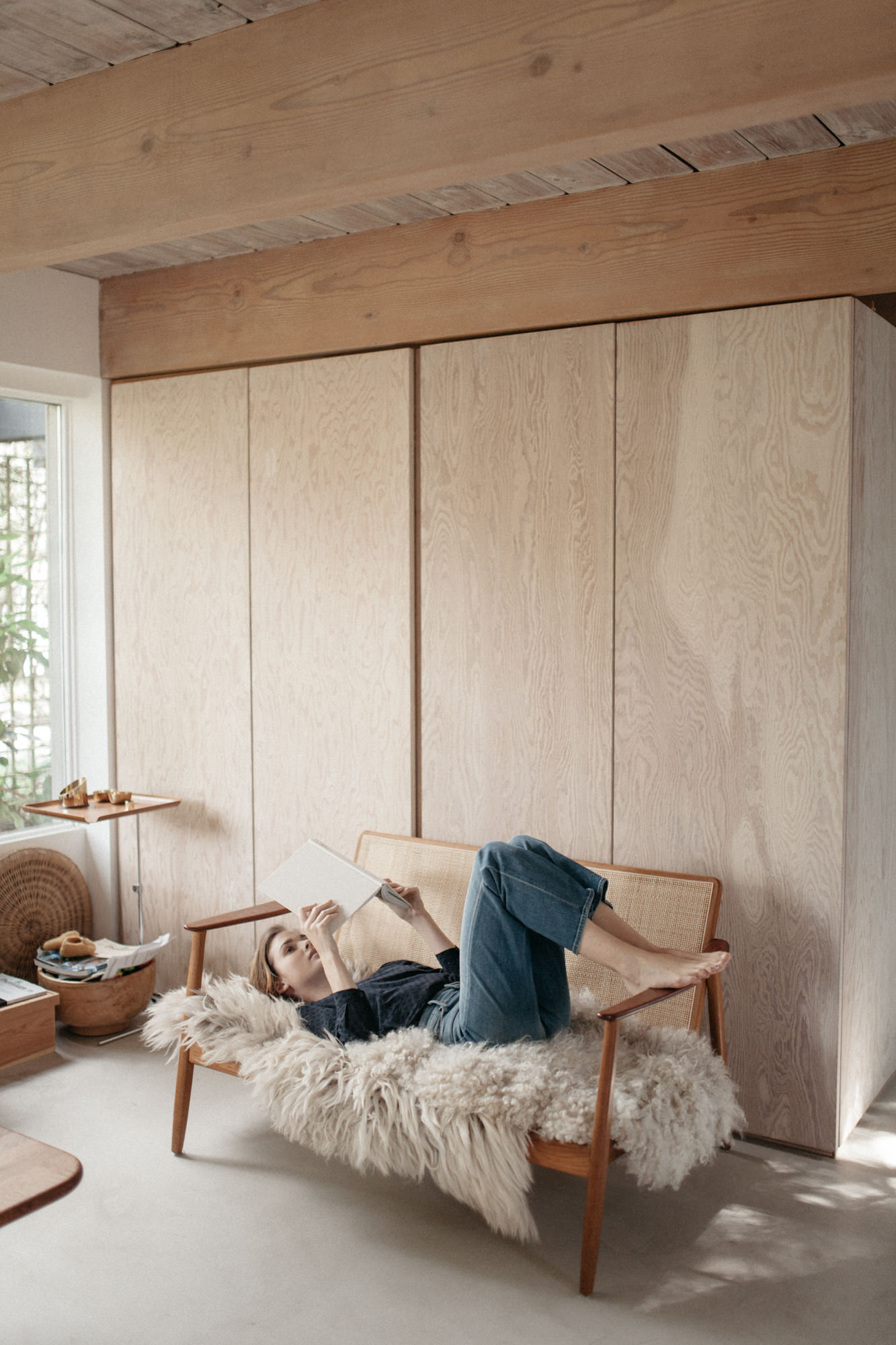 So of course I got a little misty-eyed when I opened the latest catalog from Schoolhouse Electric Co. and saw their latest additions to the lineup. It's full of grey ceramic stoneware, textured glass, and patterned linens that would have looked right at home packed into the cargo hold of my grandpa's old Bronco—but that offer a clean, utilitarian sensibility for our spaces today. That flip clock in particular has stolen my heart, bringing as it does a touch of space age typographic flair to the bedside. Until I can steal away to a mountain cabin of my own, I'll be gazing wistfully at all these wares!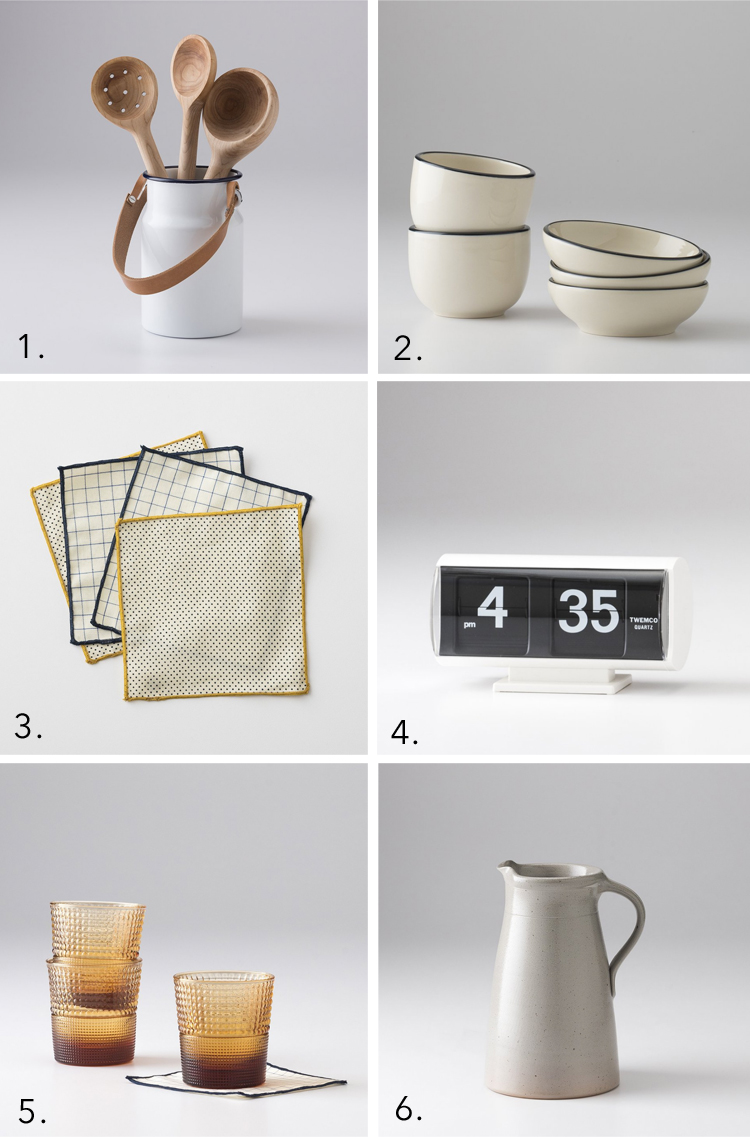 Shopping Guide: 1. Enamel and Leather Utensil Holder 2. Stoneware Bowls 3. Patterned Cocktail Napkins 4. Retro Alarm Clock 5. Textured Lowball Glass 6. Grey Stoneware Pitcher Images: 1. 2.