It's Tuesday, and that means it's time for another installment of Two Girls, One Kit! In case you're just jumping on, this fashion series with my gal Caroline Lee is all about exploring how two ladies with very different aesthetics style the same item of clothing. This week we're tackling that holiday staple that's enjoying a particular renaissance this season: the velvet pant! The luxe material is perfect for festive dressing, but we wanted to explore its potential beyond the office cocktail party.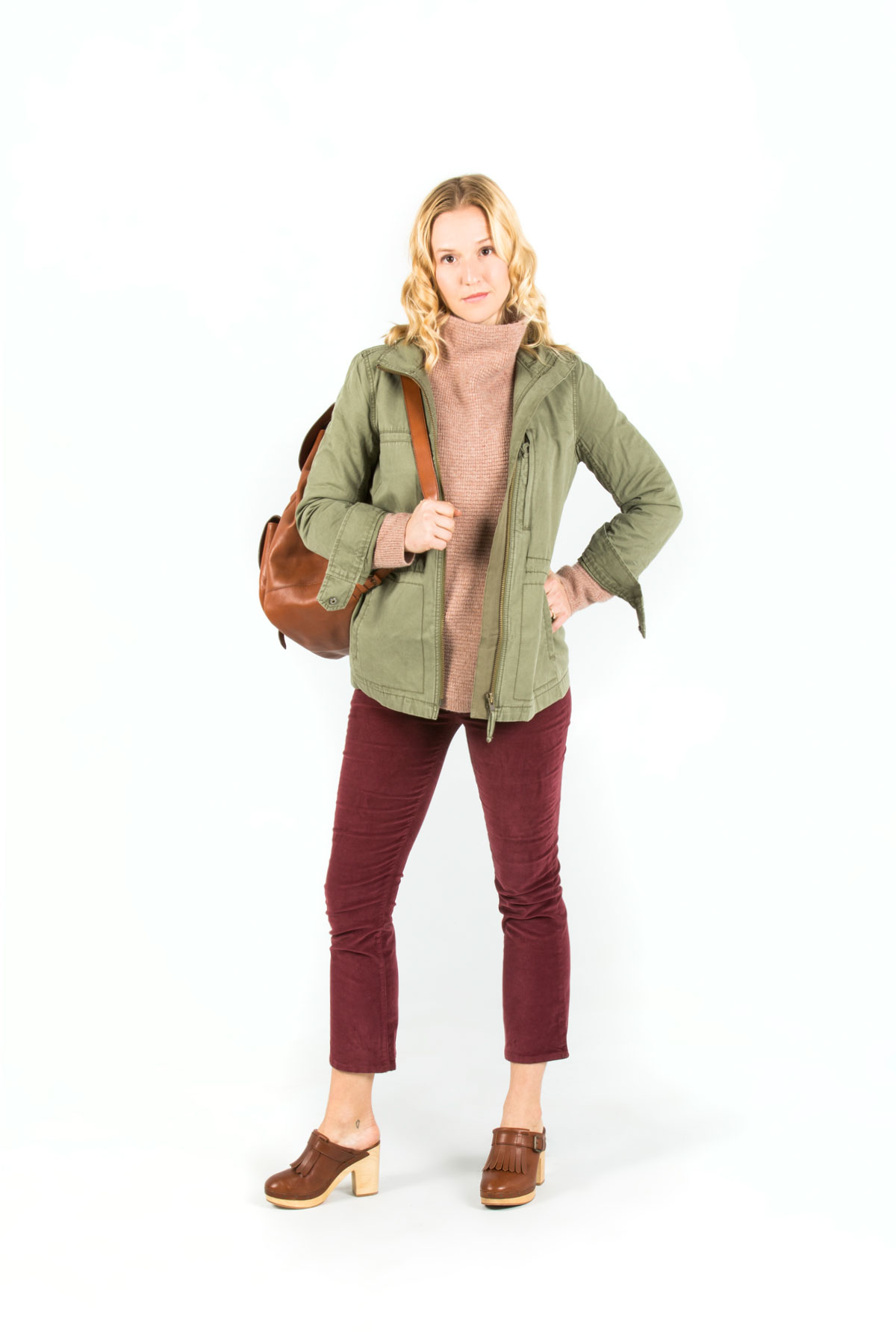 The particular pants in question are Madewell's take on the classic. We're loving the updated cut on these babies, with their cropped length and kick-flare silhouette. The color caught our eye, as well, with its rusty 70's vibe that can anchor both earthy and avant-garde palettes alike. They feel at once fun and playful, yet also utterly fashion forward too. Oh, and might I add that they have a touch of stretch to accommodate the turkey that awaits you on Christmas dinner?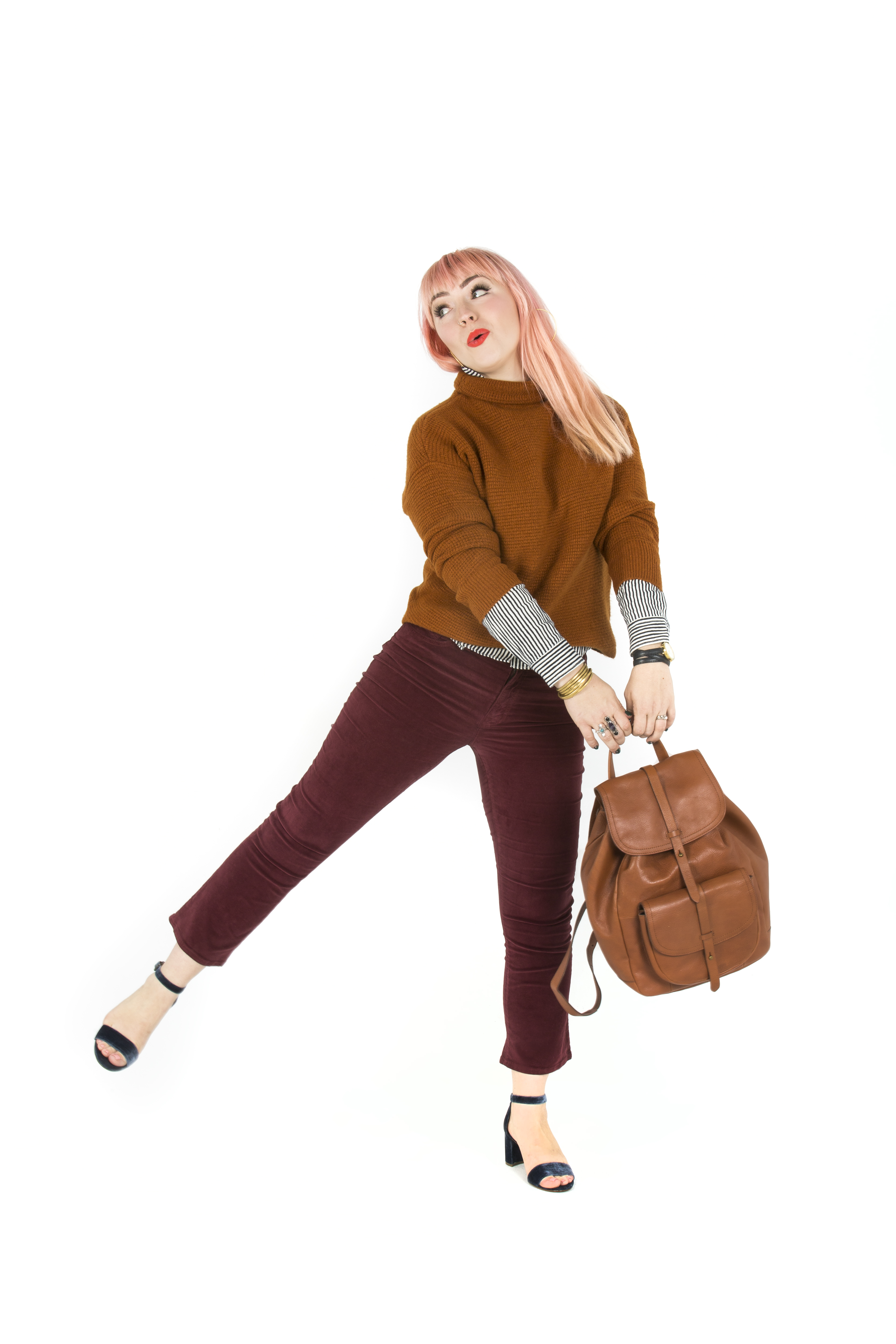 I took things in a casual direction by topping the pants with a blush pink sweater and an army jacket. The soft, muted tones play so nicely together and bring to mind the faded photographs I've seen of my mom from back in the day. A pair of tasseled clogs and a chestnut leather backpack complete the laid-back daytime vibe. Caroline, true to her usual form, went bold with the same sweater in an unexpected ochre hue and a striped button down. The splash of pattern works surprisingly well, especially since the deep blue of the stripe picks up the midnight shade of her heels. Together we're a vision in velvet, proof that you can never have too much of a good thing!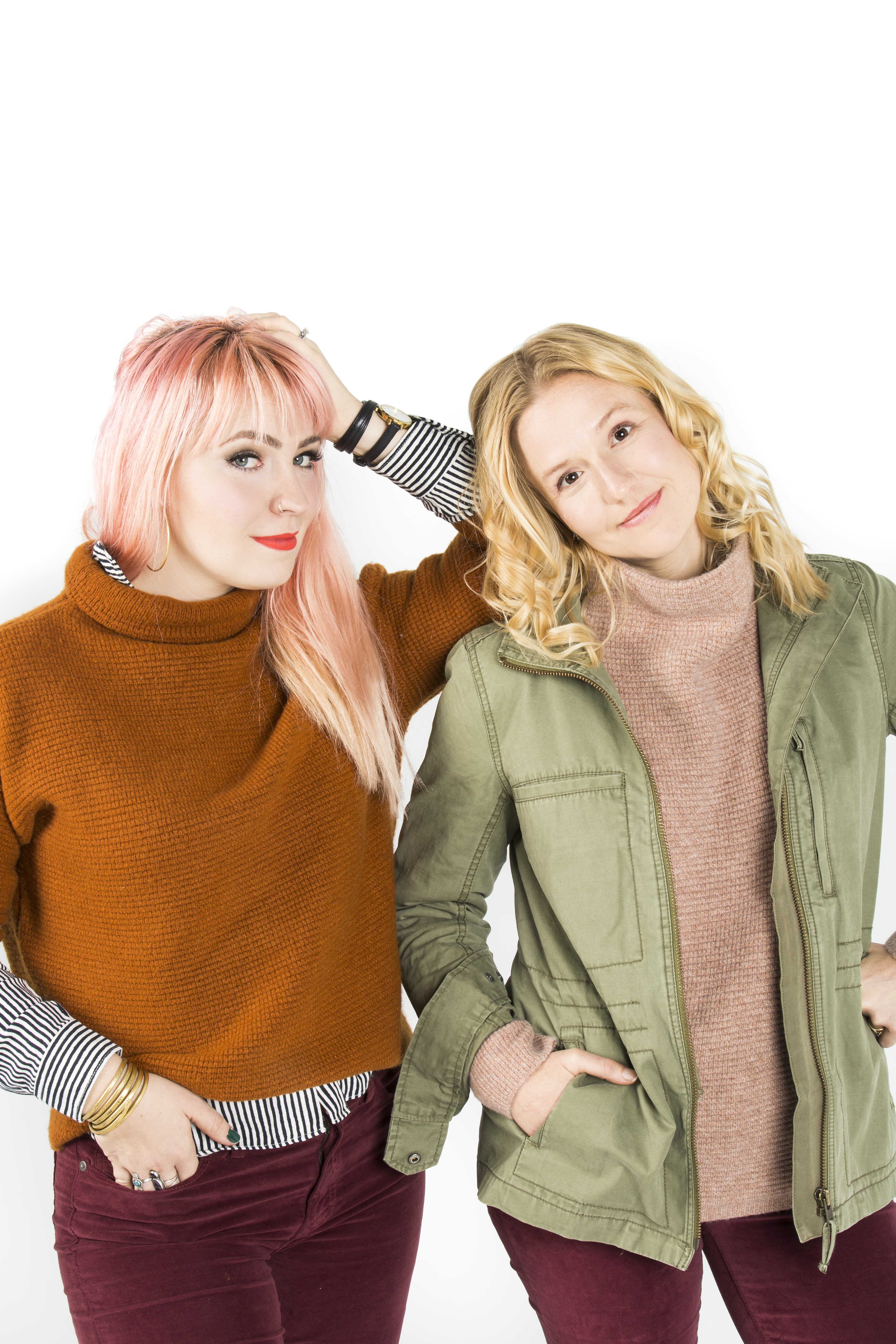 Shopping Guide: 1. Cropped Velvet Jeans 2. Striped Button Down Shirt 3. Ochre Mock Neck Sweater 4. Velvet Block Heeled Sandals 5. Army Jacket 6. Pink Mock Neck Sweater 7. Tasseled Clogs Photos: Jayden Lee of Echo & Earl