Happy New Year! How did you ring in 2017? I had the loveliest day yesterday, intentionally filling it with all the things I'd love more of in the coming months. We woke up early, went for a long walk, cleaned house, took in a yoga class…basically the perfect mix of connection, organization and productivity, and self-care. The break was much-needed and much-appreciated, given how busy I've been these last months. And now I'm ready to dive back into regular life with the goal of working smarter—not harder—this year!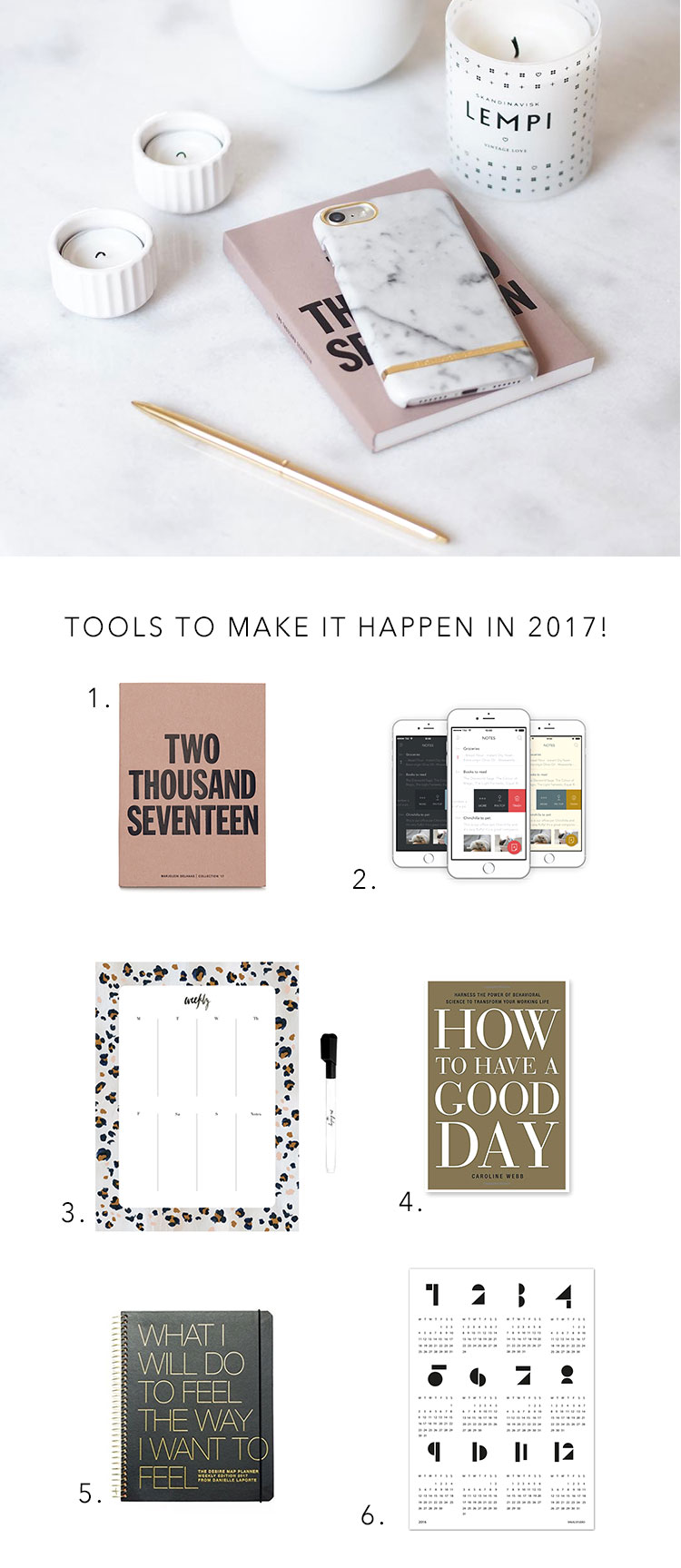 I definitely improved my organizational skills in 2016 but I still don't feel they're where they could be to keep me sane and on-track with all that I'm up to. I'm committed to testing some new tools and practices for taking my efficiency to the next level. From a day planner to a new note-taking app, and from books on the behavioral science of habits to a journal that shifts the focus from doing to being, I'm not quite sure which resource to explore first. What do you use to keep organized? Got any hot tips for making 2017 our most pleasantly productive yet?!
Shopping Guide: 1. Marjolein Delhaas 2017 Daily Planner. 2. Bear Notes for iPhone App. 3. Our Heiday Magnetic Weekly Planner. 4. How to Have a Good Day Book. 5. Danielle Laporte Desire Map Planner. 6. Typography Wall Calendar. Image 1. Image 2.