Sometimes it boggles my mind that Caroline and I have succeeded as much as we have together, in both our friendship and our business endeavors. We're the embodiment of the phrase 'opposites attract'! This week's edition of Two Girls, One Kit illustrates our differences in a nutshell. Without even trying, we've brought to life the two versions of Sandy from Grease: buttoned-up and prim versus letting it all hang out!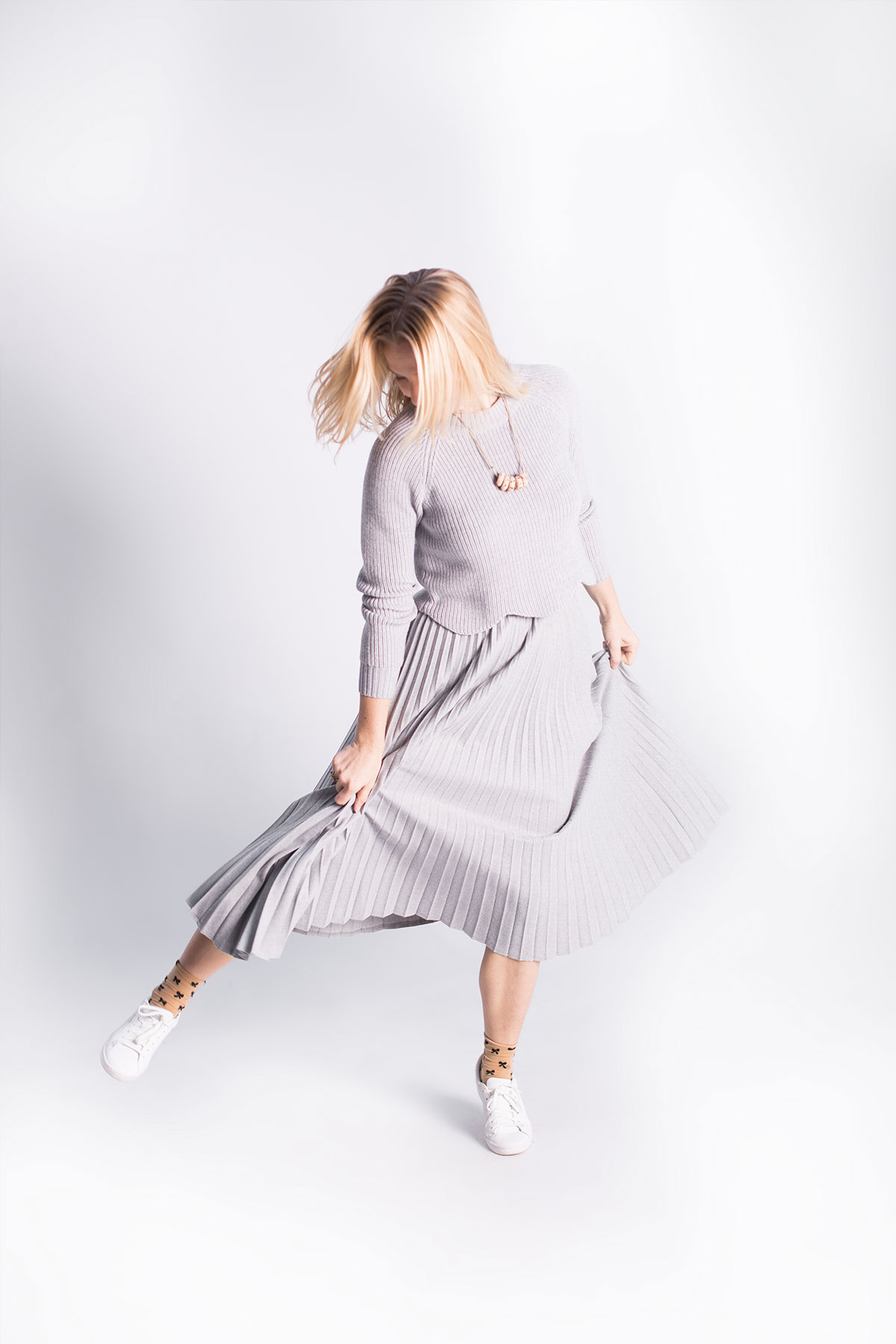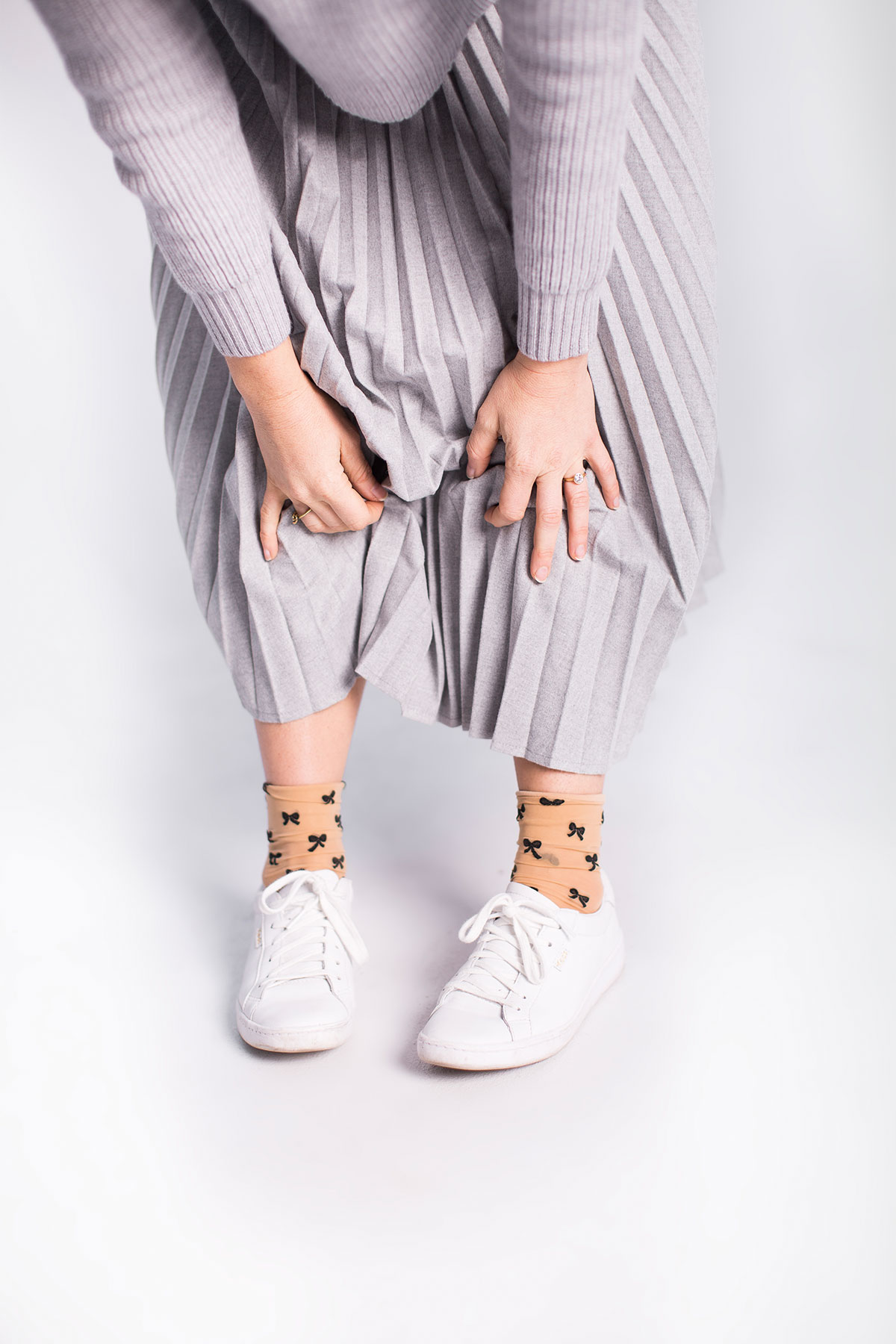 It started with a trip to the new Aritzia pop-up here in LA, where we both fell in love with this grey wool knife pleat skirt. The piece is a contrast in soft and hard, in architectural folds meets fluid drape, in dressed-up and dressed down depending on how you style it. The midi length feels modern and cool, while the wool flannel material makes it the ideal weight for winter.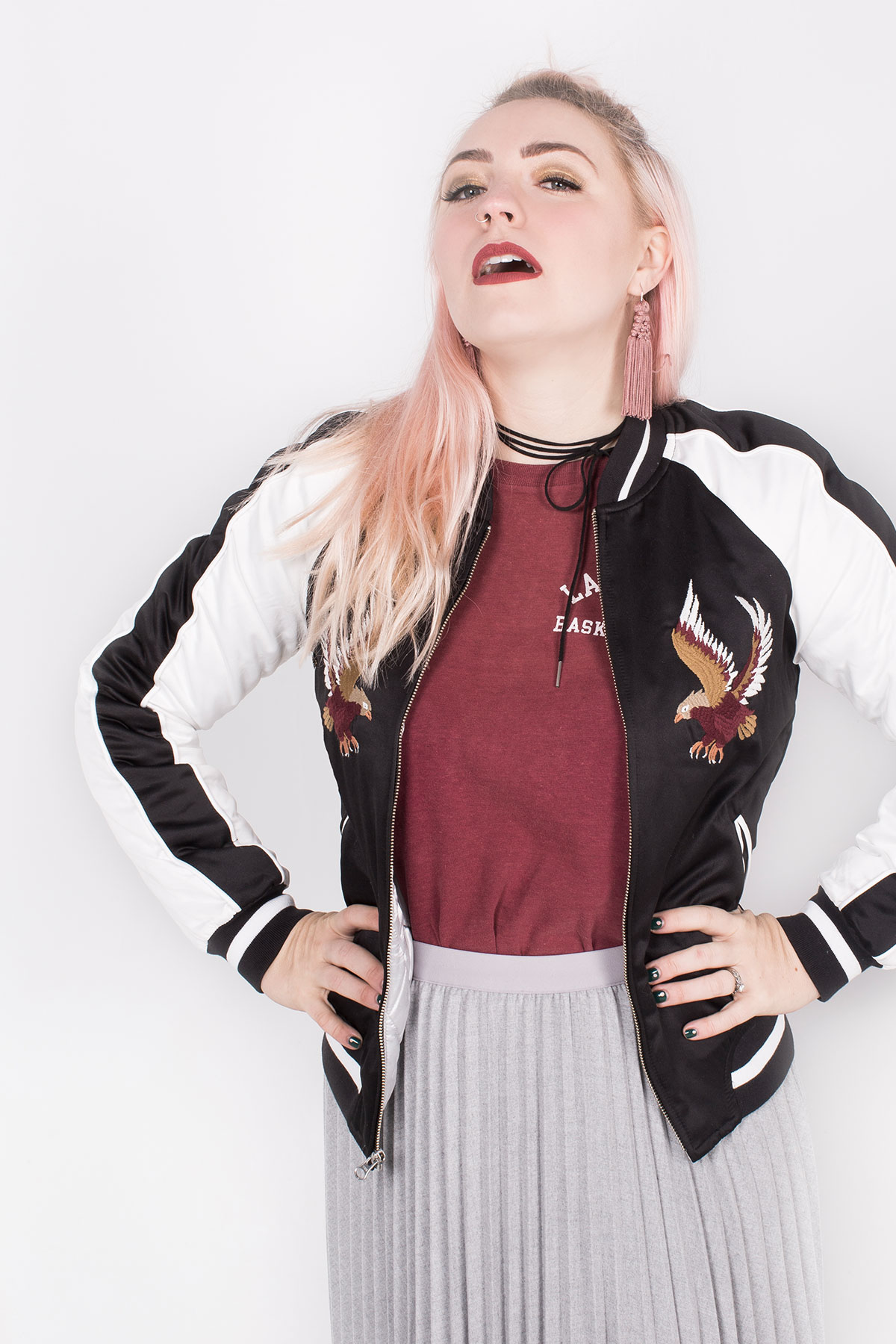 Even though we took the skirt in complete opposite directions, we both landed on in a trend territory that emphasizes how very current this piece is. Caroline added an embroidered bomber (the season's hottest jacket!) and her favorite chunky black heels. I, on the other hand, went monochrome with a cropped grey sweater that creates a single long line from top to toe. Oh, and speaking of toes, did you notice how my socks coordinate with my necklace? I used to catch major teasing in middle school for pursuing that level of matchy-matchy detail with my outfits—but now I'm rocking my goody-two-shoes vibe with pride!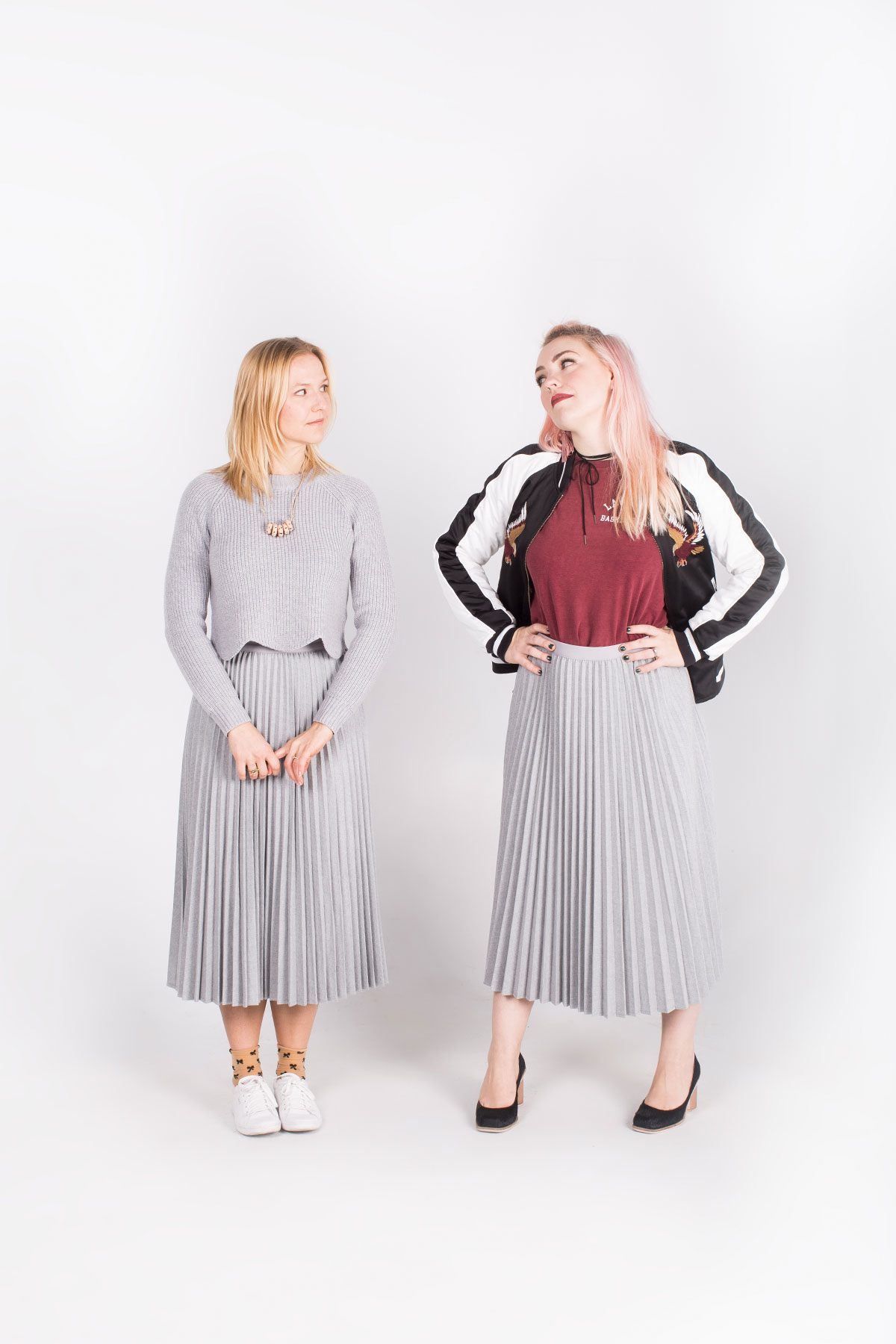 Shopping Guide: Aritiza Grey Knife Pleat Skirt. On Anne: Aritzia Grey Cropped Sweater with Scallop Hem. The Wilde Bloem Clay Beaded Necklace. Keds White Leather Sneakers. On Caroline: Aritzia Embroidered Bomber Jacket. Gorman Block Heels. Vintage Tee.