Remember the pantry organization story I shared in November? I have to say that was one of my favorite posts of 2015, and with the new year bringing with it resolutions to put life in order, it only seems fit to share the tools I used to make the project happen! It truly felt so good to transform my nightmare of a big, messy kitchen cupboard into a neat and tidy dream come true—and I couldn't have done it without Cathleen from Assembly LA. Cathleen is a professional organizer and she's an absolute whiz at what she does. With her expertise, a task I'd been putting off for months ended up taking only 2 hours with her expertise!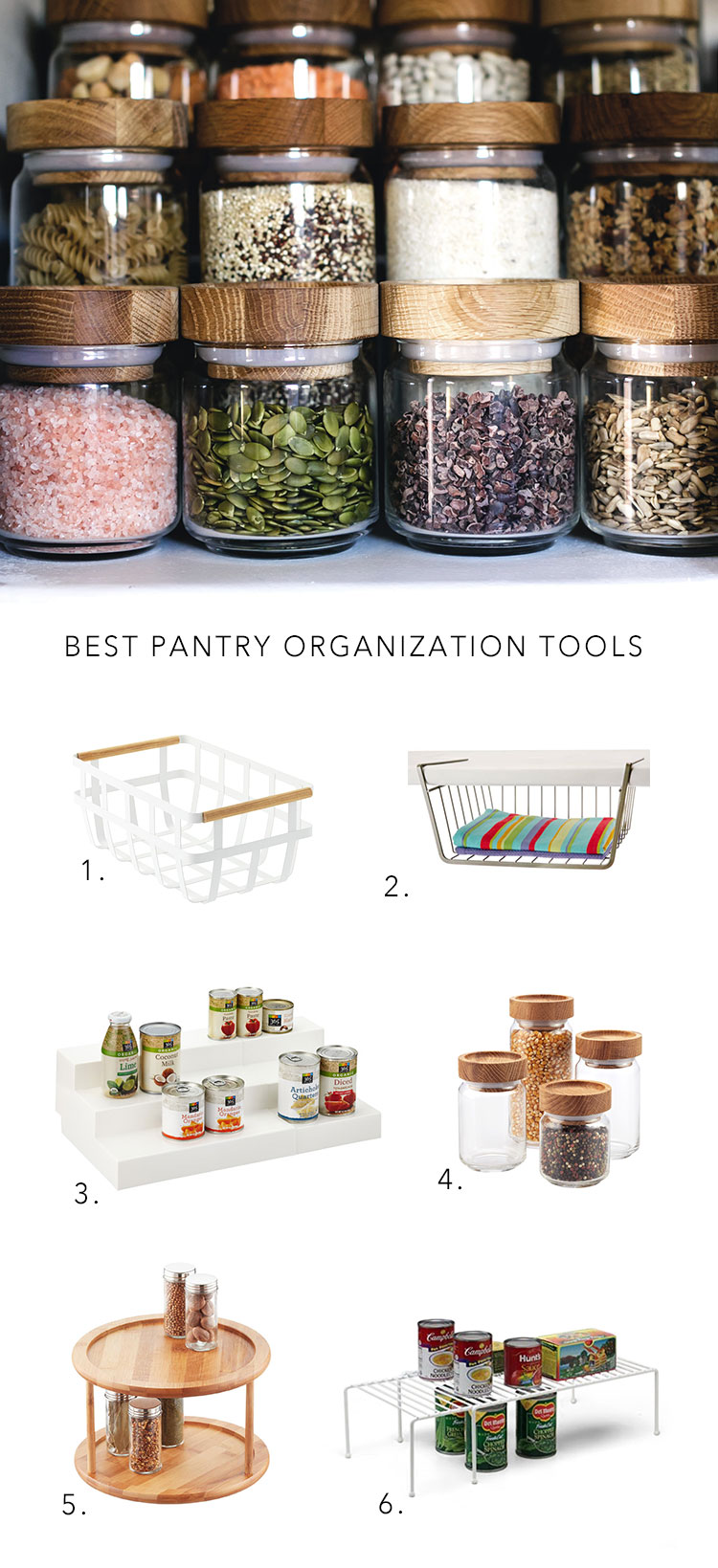 To start things off, I sent Cathleen some photos of the pantry chaos, and she gave me a list of supplies to pick up. She then came to my house and helped me put together what was basically a big puzzle of canned goods, dry goods, bottles, jars, and boxes! It was a satisfying exercise in creative problem solving, made possible by less than $200 on the above goodies. Here's Cathleen's recommendations and how we used them!
Images: Monica Wang Photography.