So far on Two Girls, One Kit, we've done an admirable job of sticking with regular clothes—the sort of outfits that people used to wear before it became acceptable to wear your workout clothes 100% of the time. Since we're ardent fans of the activewear trend, however, we figured it was time to explore the vast and bountiful territory that is the basic black legging!
I use the word basic here only in the loosest sense of the word, however, because there's nothing really basic about these bottoms from ADAY. Their snug, flattering cut belies a lightweight fabric that moves and breathes for a contained yet utterly comfortable fit ('cause I want my leggings to hug me in all the right places, but not so much that it feels like they're digesting me boa constrictor style). Clever details like a bum-shaping side panel and zipper pockets add a little form-meets-function flare.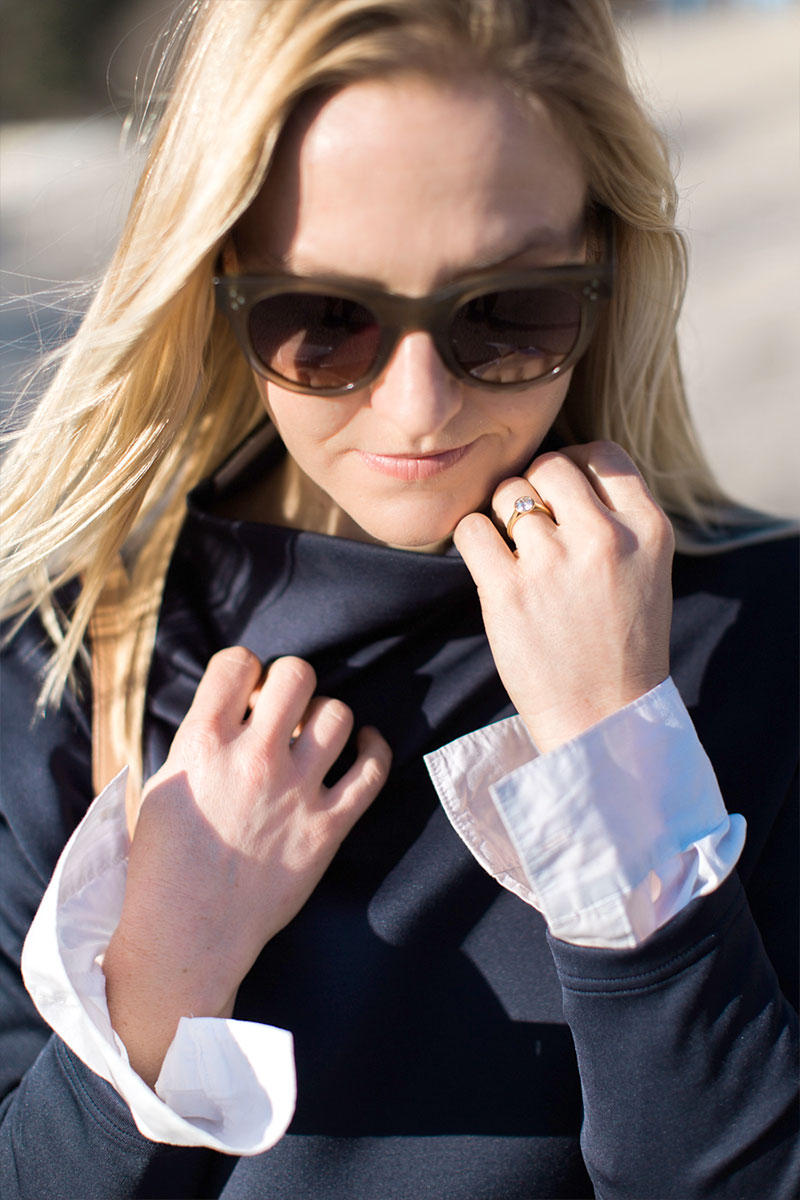 Feeling inspired by my memories of Danish women strolling elegantly through the Copenhagen airport, I went for a structured and sophisticated look that whispers, "Yes, I've been on a plane for 13 hours but I still feel fresh as a daisy!" ADAY's cropped neoprene sweatshirt with its easy fit and mock neck layer over a white button down with extra long cuffs for an Audrey-meets-athleisure sensibility. I added sporty ballet flats to complete the gamine voyageuse effect. The only thing missing is a ticket for a flight across the pond!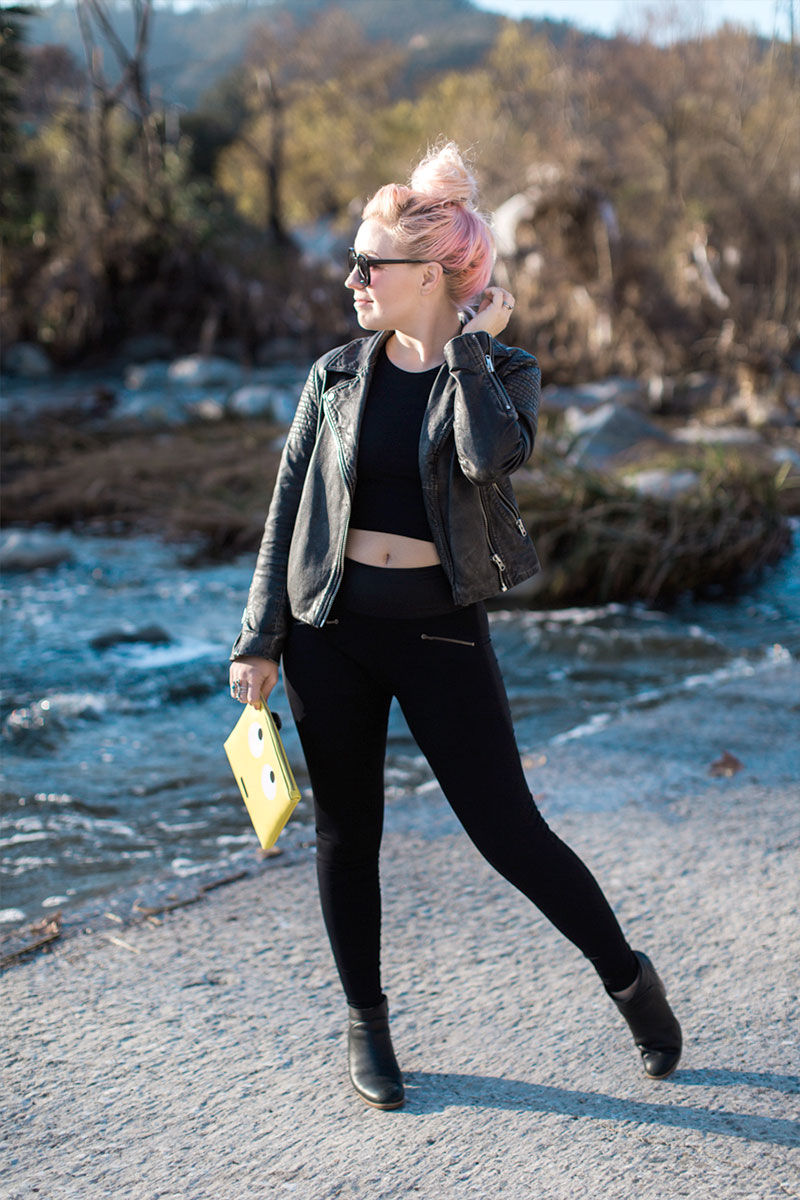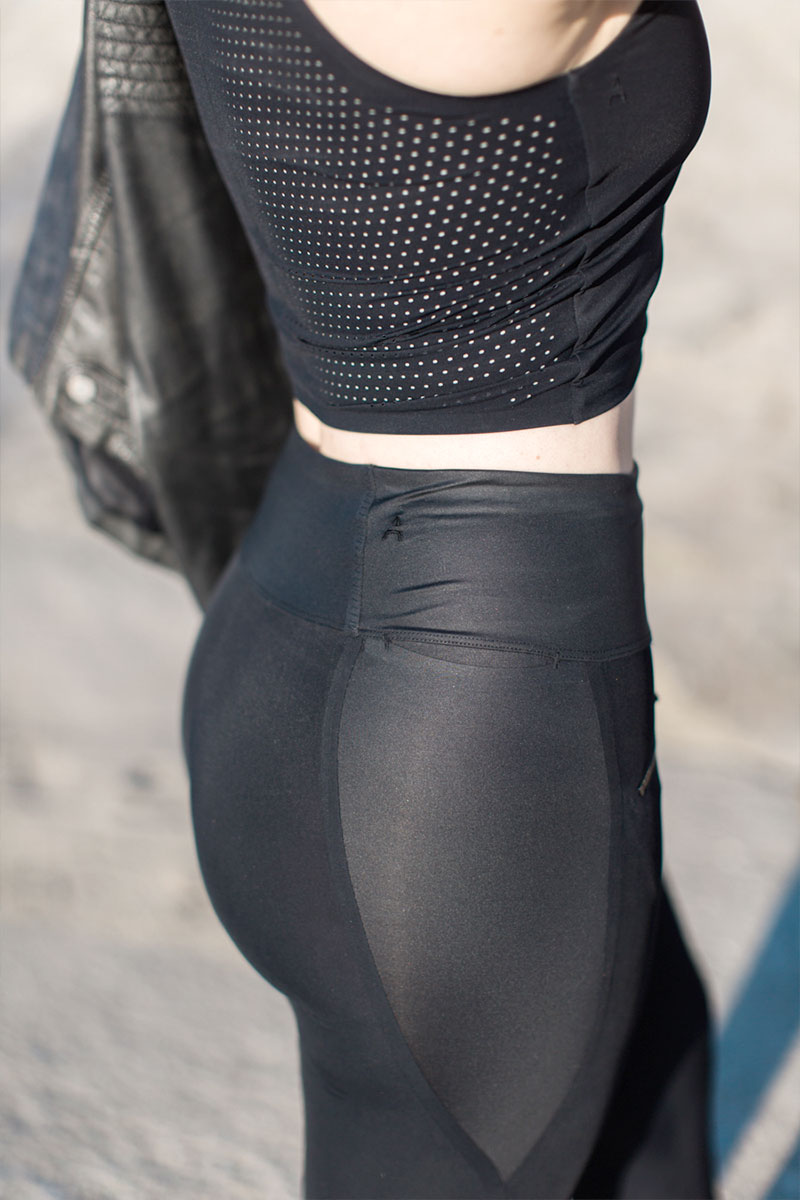 In a rare monochromatic occurrence, Caroline went all-black with her ensemble—yet there's certainly no shortage of personality present here! A mesh cropped tank partners with the pants to show off those delicious curves, while a biker jacket and suede booties up the edginess ante. The multifaceted materials of her outfit (the slick technical fabric versus the weathered leather) create a dynamic effect that echoes the movement-ready vibe of the leggings. If you met Catwoman on the street, she'd probably be wearing something exactly like this!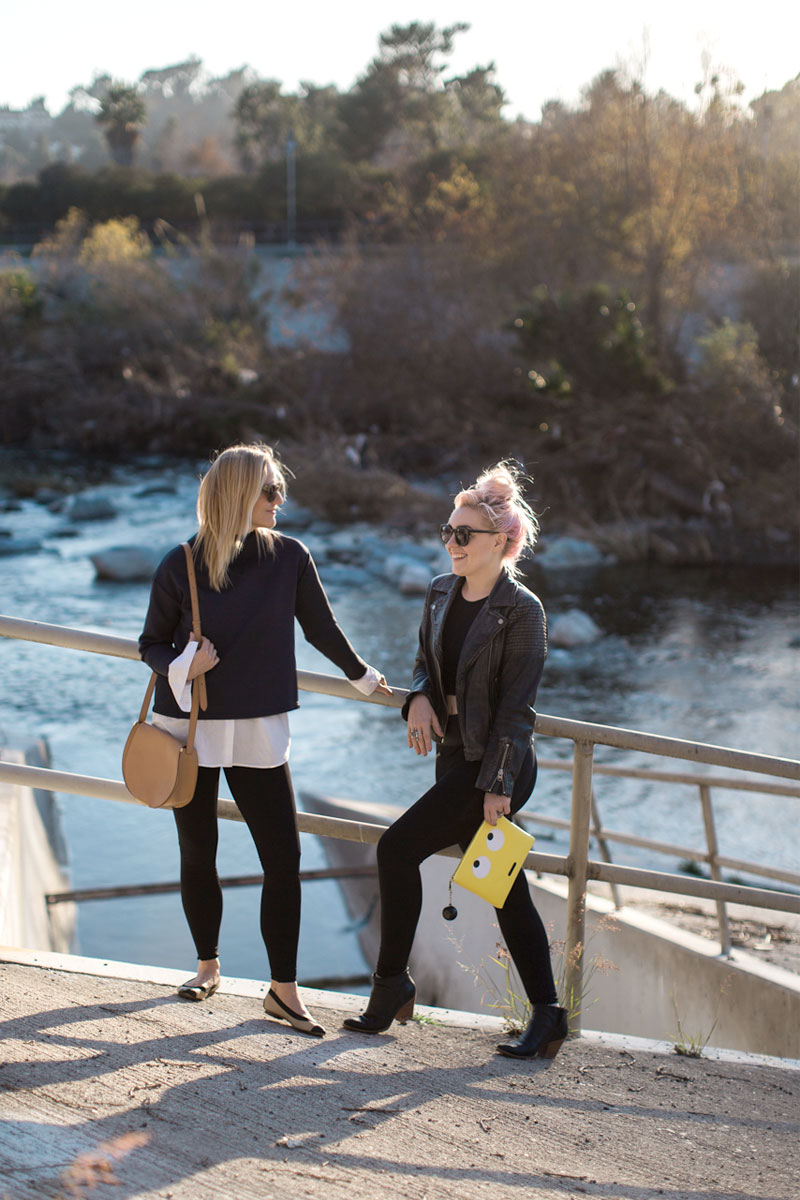 Images: Echo + Earl.