This week's installment of Two Girls, One Kit is an ode to the perfect black pants. I might even be so bold as to say that they're magic pants. They're by an LA designer named Ripley Rader, who is not only a fashion genius but is also the nicest, warmest, most loving human on the planet. I know there are a lot of superlatives here, but trust me that I'm not using them lightly. As a former professional Broadway dancer, Ripley is an expert in the way a woman's body moves, in what flatters, and in what feels fantastic to wear. She's believes that every girl deserves to feel like a goddess, and she's on a mission to make that dream a reality!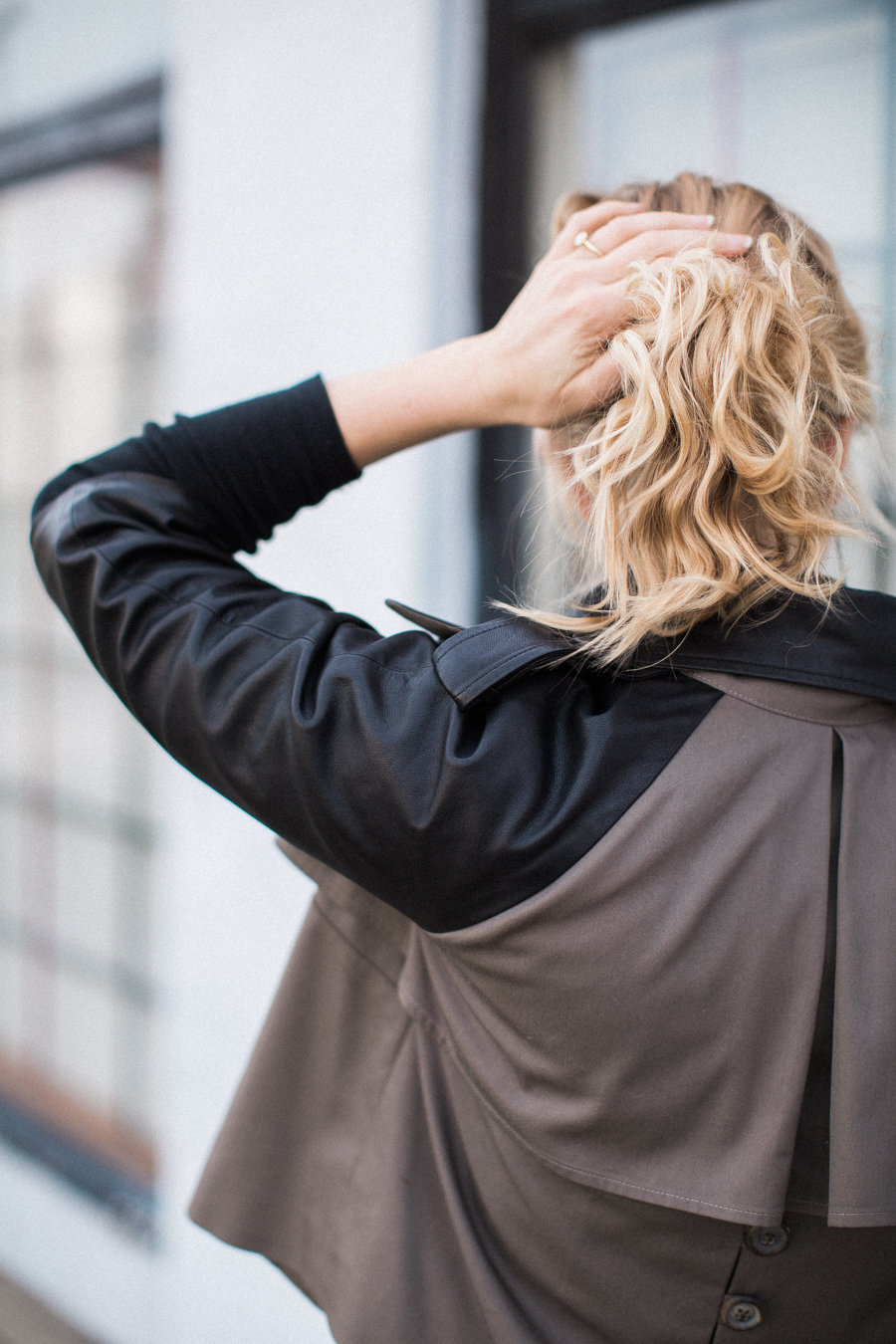 Ripley is a master of the jumpsuit—and her one-piece creations definitely deserve a post of their own—but the topic today is her celebrated wide leg pants. Made from a structured ponte knit fabric, they have just enough weight to hug your shape while also draping elegantly and fluidly. A center seam elongates legs further, and a high waist contours but never constricts. Oh, and did I mention that they are wrinkle resistant? Um, yeah, welcome to your new plane travel pants.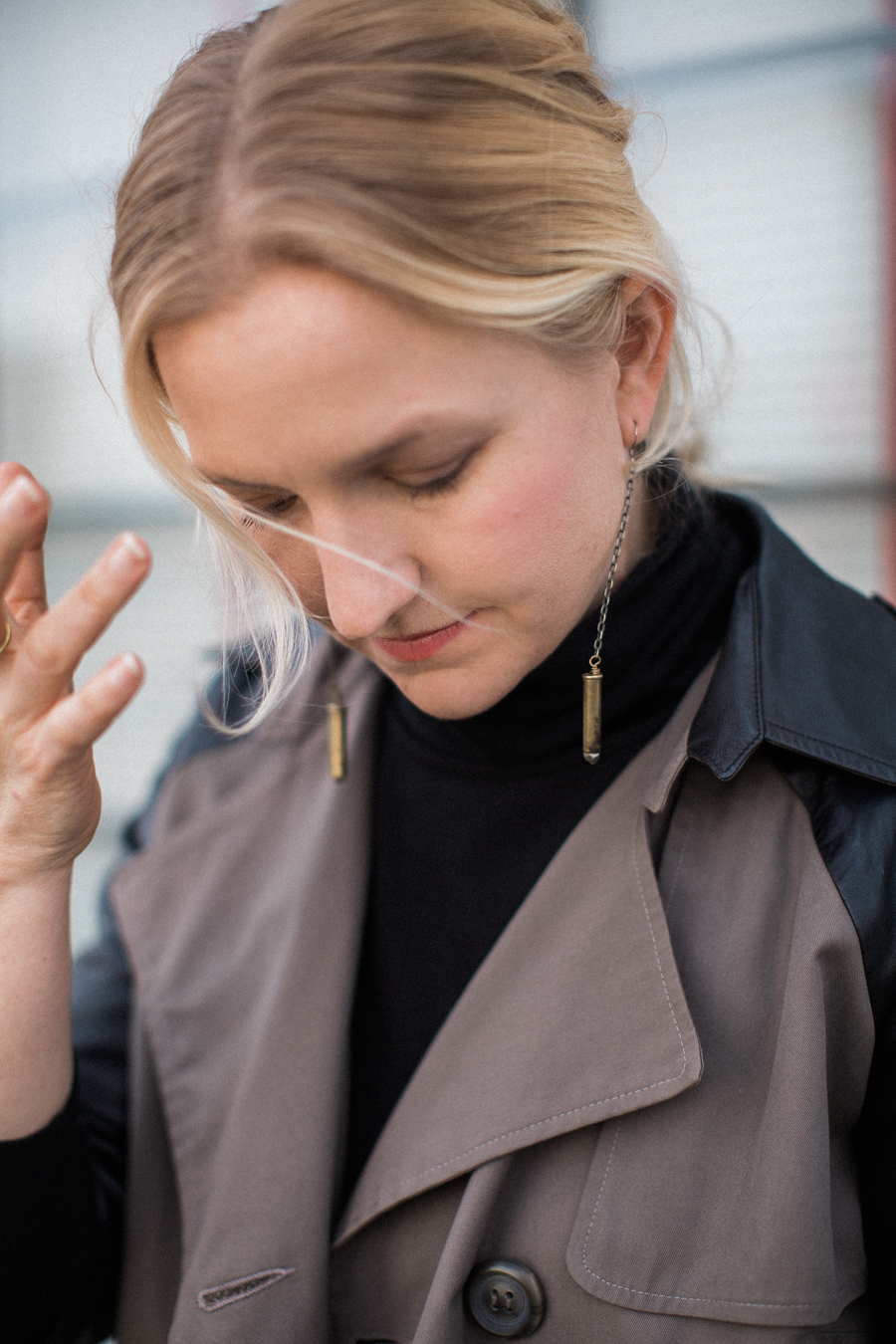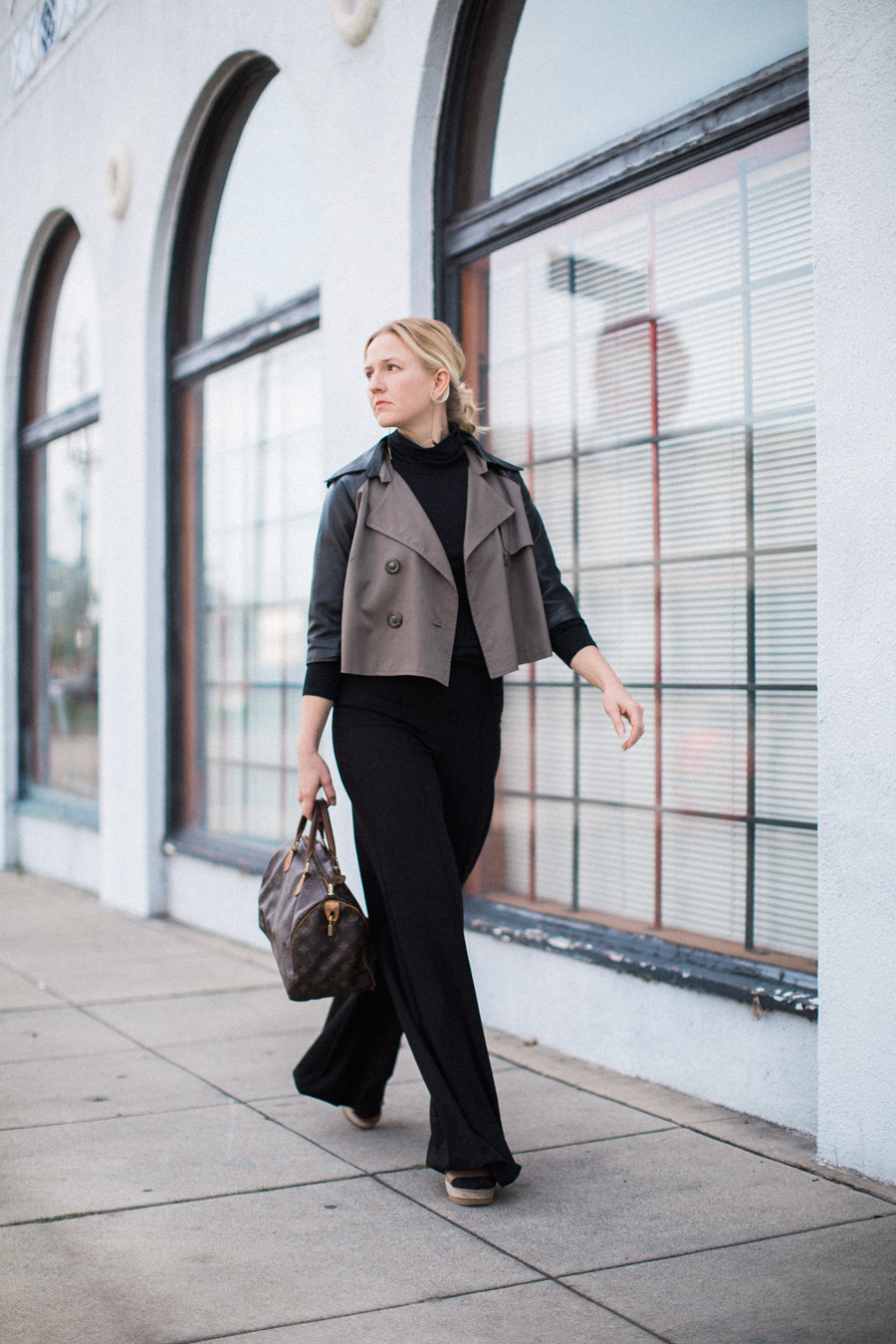 Caroline and I both paired our black pants with Ripley's signature short sleeve tee for a streamlined effect. But of course we went in very different directions from there! I reached deep into my closet and pulled out a cropped trench that I've had for about five years. The taupe bodice breaks up all that black, and the leather sleeves add edge. A black turtleneck under my tee promotes a 70's vibe that echoes the shape of the pants but still feels very now. And of course you can never go wrong with a vintage Louis Vuitton satchel! The mix of neutral hues and figure flattering, fashion forward shapes had me feeling very sexy and sophisticated indeed.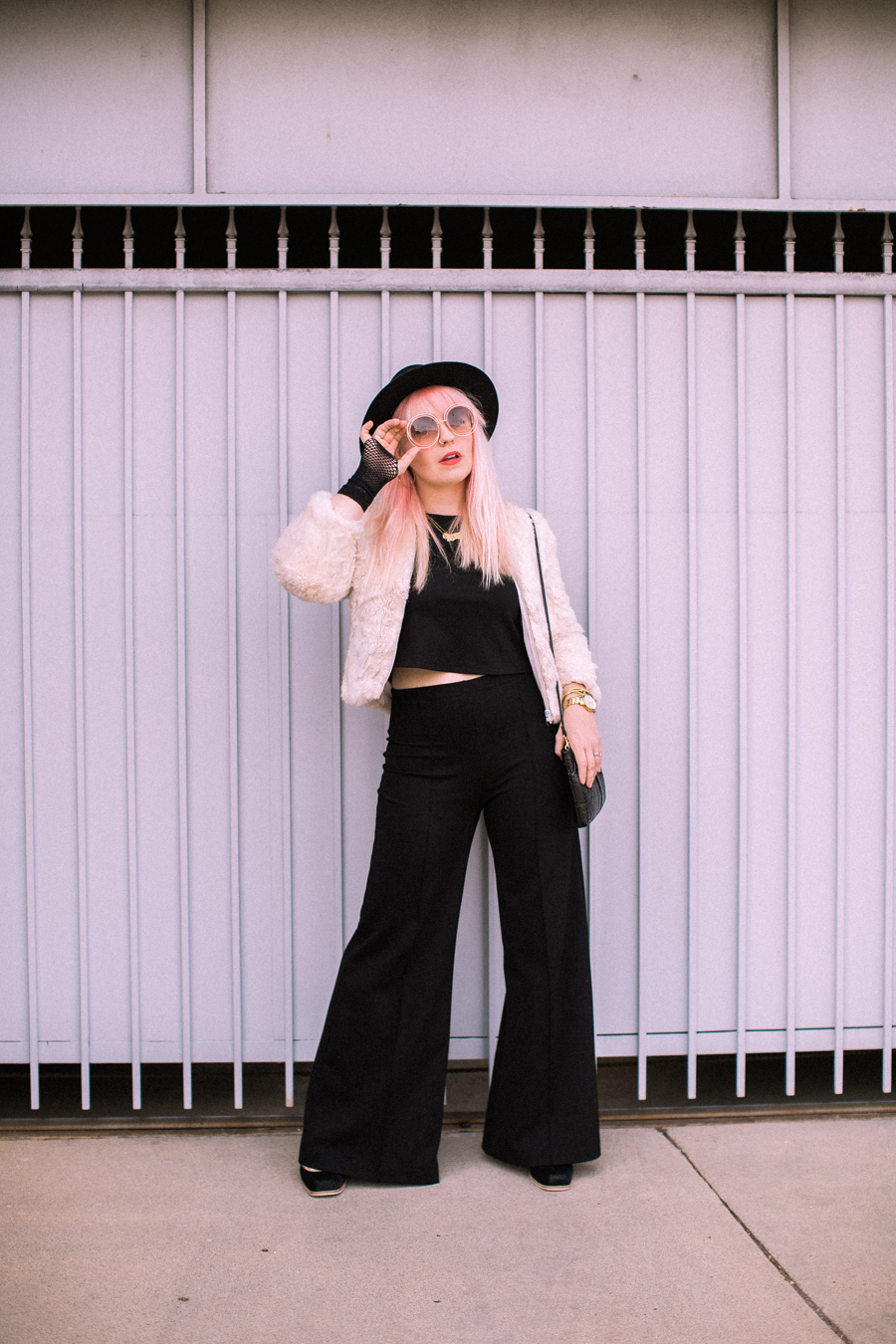 While I took the time travel train to the 70's, Caroline hopped off in the 80's and had fun with some hip hop inspiration that made for my favorite outfit of hers yet! A chubby faux fur accentuates the high waist of the pants and offers a playful counterpoint to the restraint of my ensemble. Plenty of gold bling and one mesh glove takes the look over the top, and a black hat caps things off. She's pushing the edge of costume-y here but she stops just shy of outlandish. It's fan-freaking-tastic as far as I'm concerned, but how could it not be when it's built around the best pants in the world?!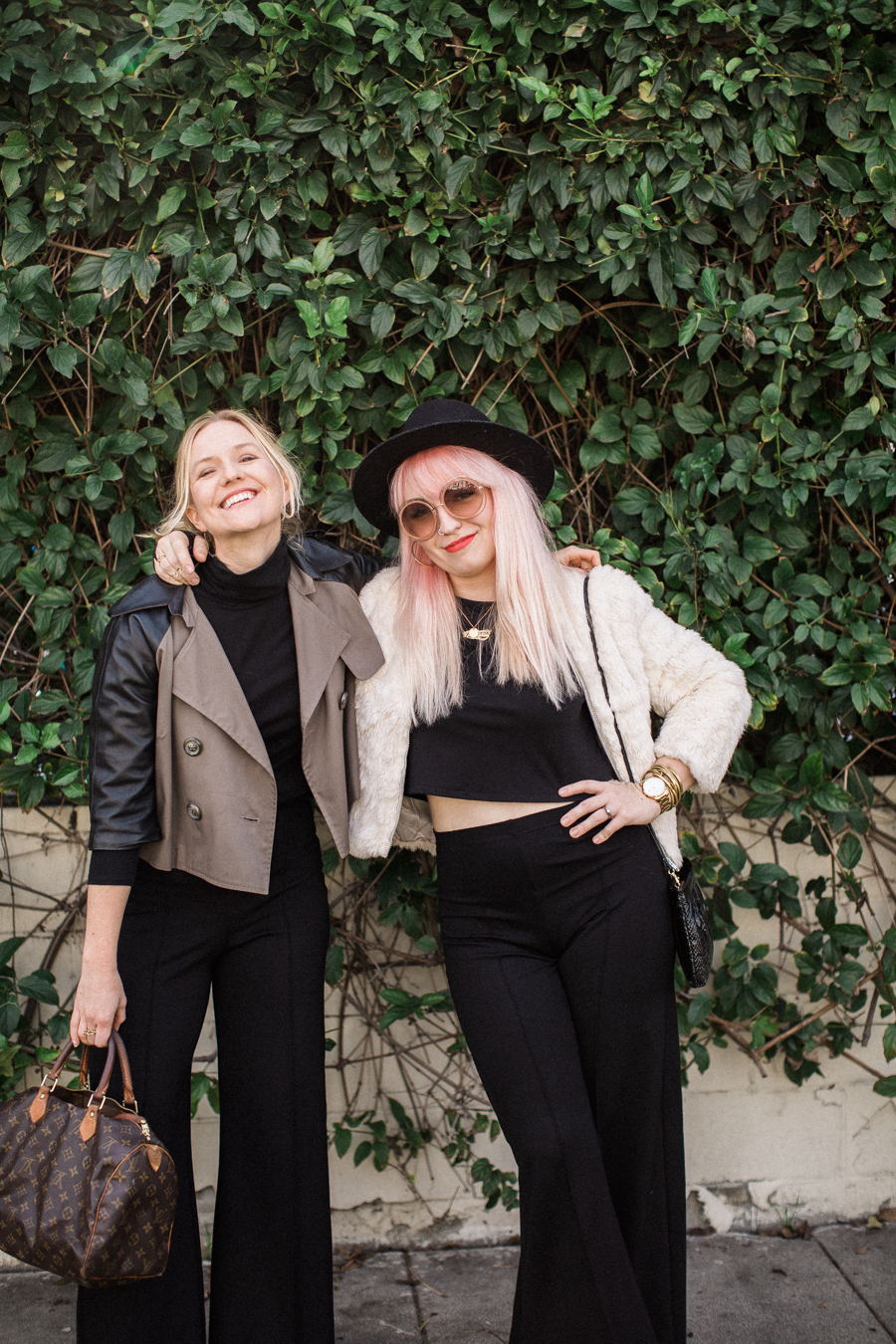 Images: Echo & Earl Photography.