Since last fall I've had a few design projects on my plate, and the first one is at last complete and ready to share! In case you missed it on Domino earlier this week, I collaborated with my work wife Caroline to bring her vision of a 70's granny chic bedroom to life. Domino did a great job telling the story (be sure to check out their feature!) but I thought it would be fun to tell the story behind the story here!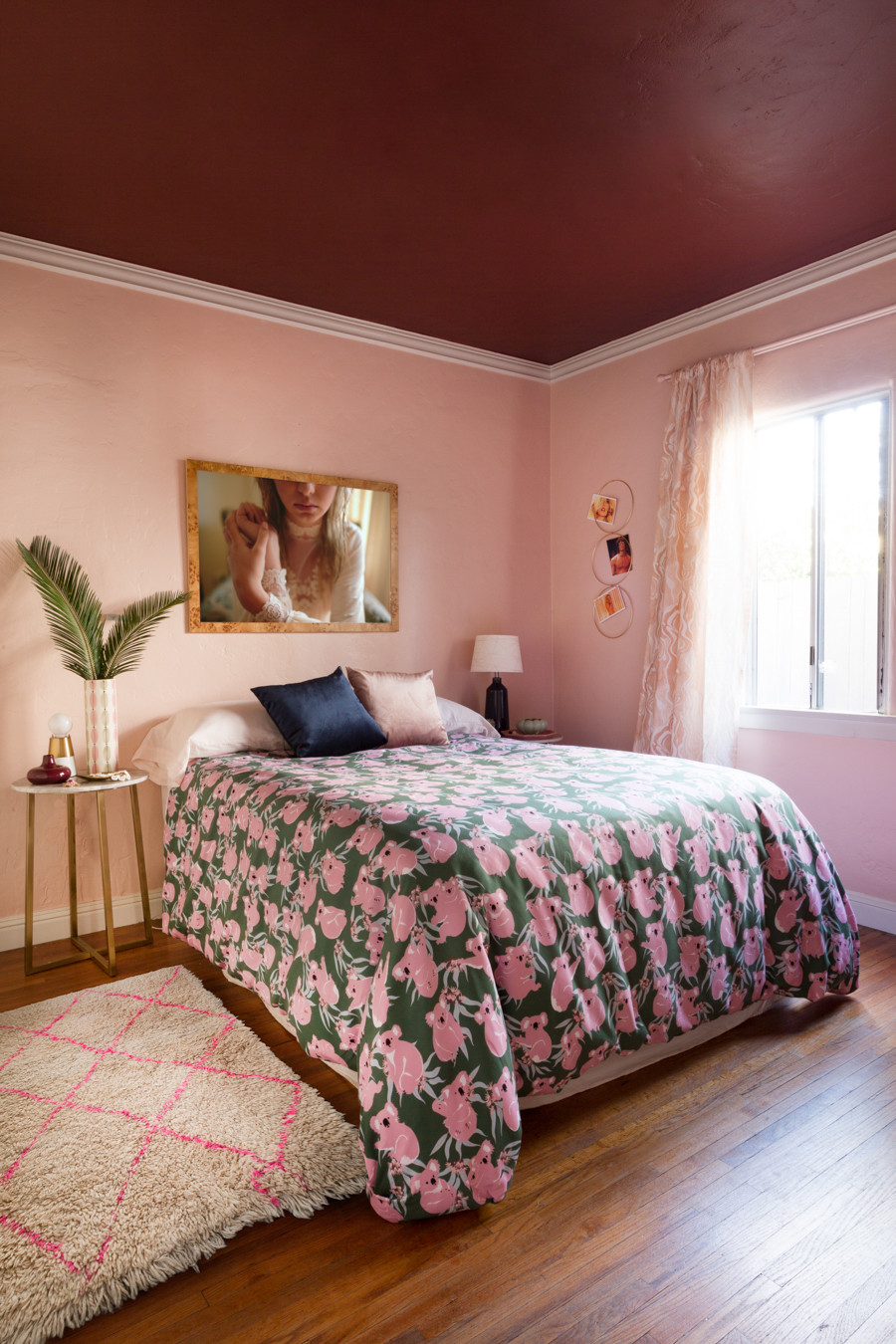 The project was born from Caroline's love of interruptive color palettes, i.e. combos that make you stop and wonder whether you love them or hate them. Since the 1970's are known for producing exactly that (um, avocado and tangerine, anyone?) we figured we'd draw our inspiration from the era's classic hits such as Three's Company and The Mary Tyler Moore Show. Mrs. Roper and Rhoda rocked some seriously memorable steez, after all!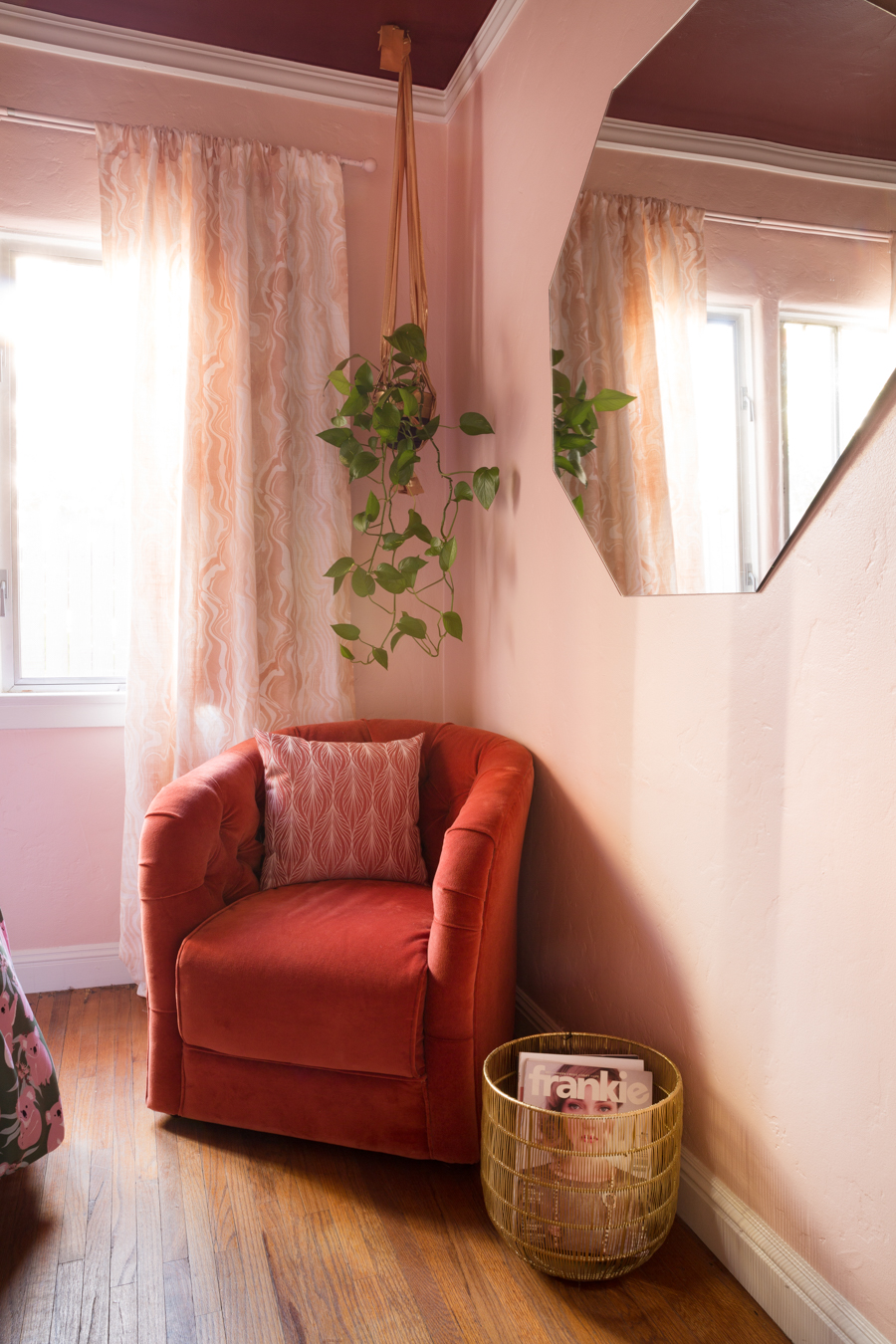 Our first coup was the rust velvet we scored on sale at a fabric store in the fashion district downtown. Caroline is the queen of creating possibility where there seemingly is none, and she scored the frame for this chair on Craigslist then took it along with the velvet to an upholsterer who crafted the sweet seat you see here. I adore this little nook with its tone-on-tone orange and coral vibes, made complete by a BoConcept brass basket and throw pillow, as well as custom Rebecca Atwood marble curtains.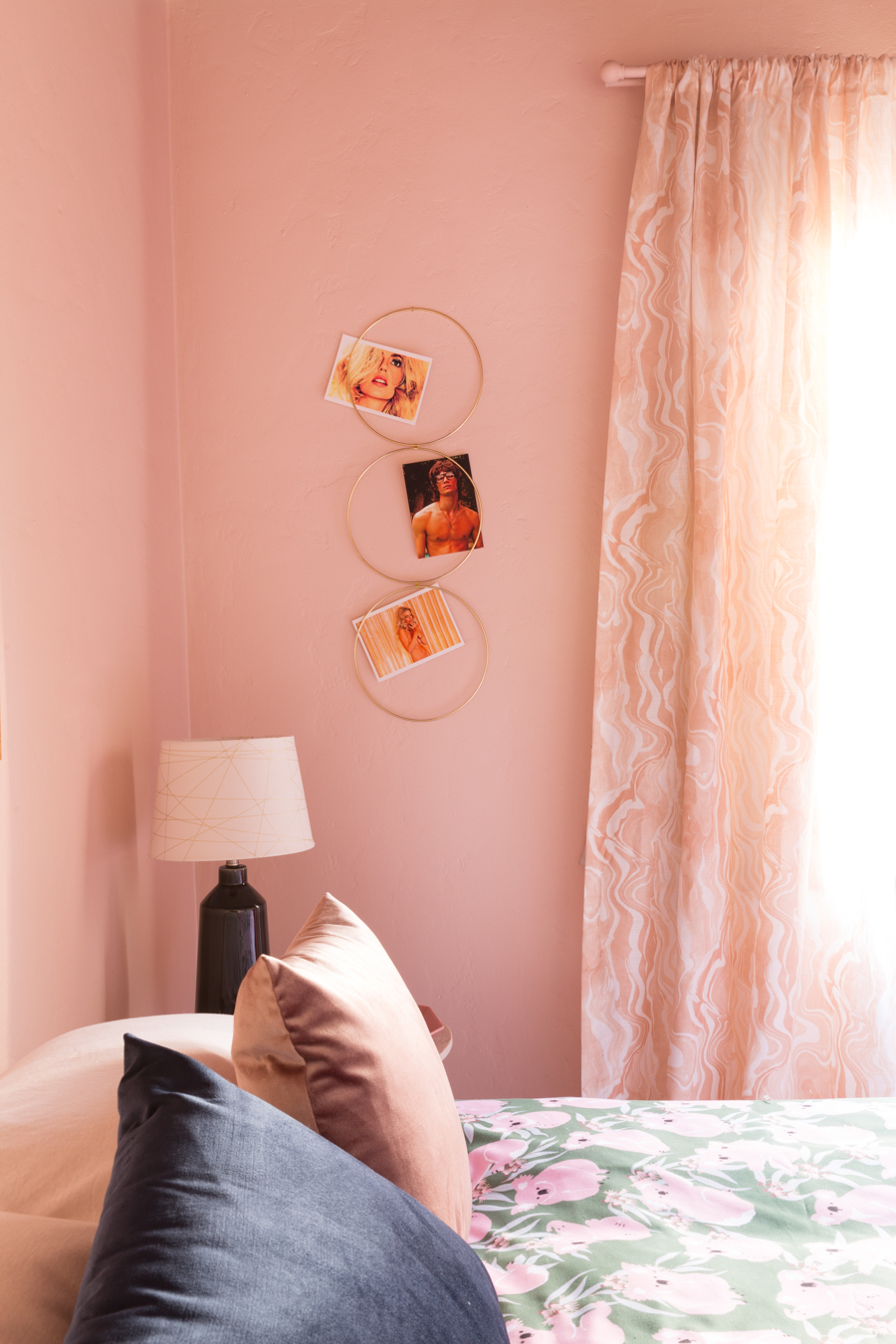 And then there's that bedspread! Caroline's husband Jayden is not only a gifted photographer (he shot these images!) he's also a crack illustrator. We tasked him with dreaming up a pattern that was playful and unexpected—and these cheery koalas sprung straight from his imagination! We had the duvet cover printed using Shutterfly. Finally, the photo above the bed is one of Caroline's from a fashion shoot she did, and the saucy postcards are by our fave local artist Stephanie Vovas (who just happens to be our neighbor too!) Wanna know more? Head on over for the full resource list and more details on my design process with Domino!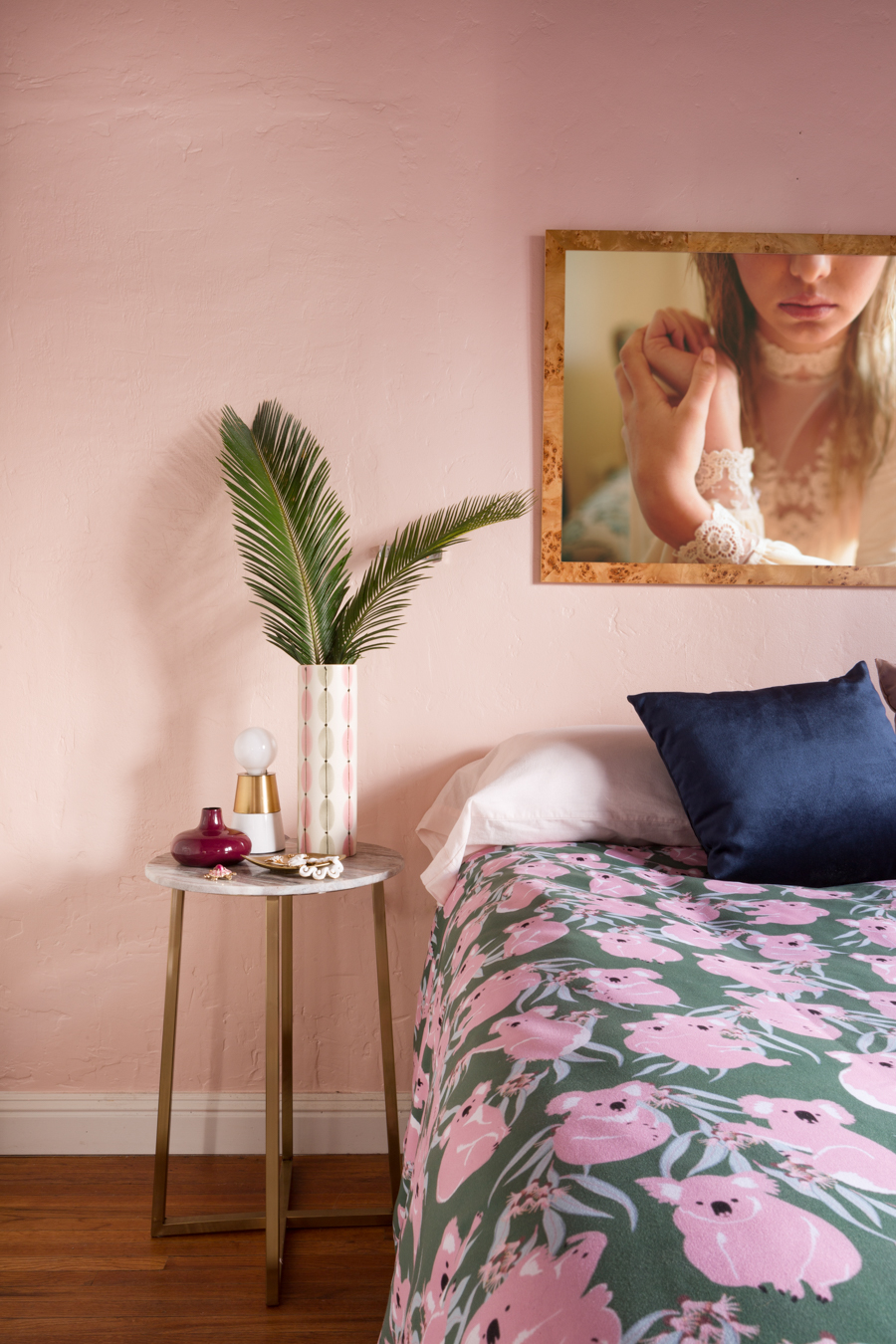 Photography: Jayden Lee for Echo + Earl. Resources: Mattress from Helix. Paint from Lowe's: walls in Sherwin Williams Romance, ceiling in Olympic Sweet Spiceberry. Marble side tables and table lamps from Target. Large framed piece over the bed by Caroline, framed by Framebridge, available here. Blush linen sheets from Parachute Home. Koala bedspread: custom piece by Jayden Lee. Rug: Coco Carpets. Velvet chair: snagged for free on Craigslist, recovered. Pillows, Vase and Magazine Holder: BoConcept. Drapes: Marbled Stripe Fabric in Blush by Rebecca Atwood, drapes sewn by Caroline. Three Postcard Prints by Stephanie Vovas