One thing we're very lucky to have at Light Lab is, well, light. Tons of natural light, that is, great for photo shoots and creating a lively and welcoming mood for events. But even the most abundant light needs to be harnessed and directed to be useful—something we've been struggling to do since acquiring the space over a year ago.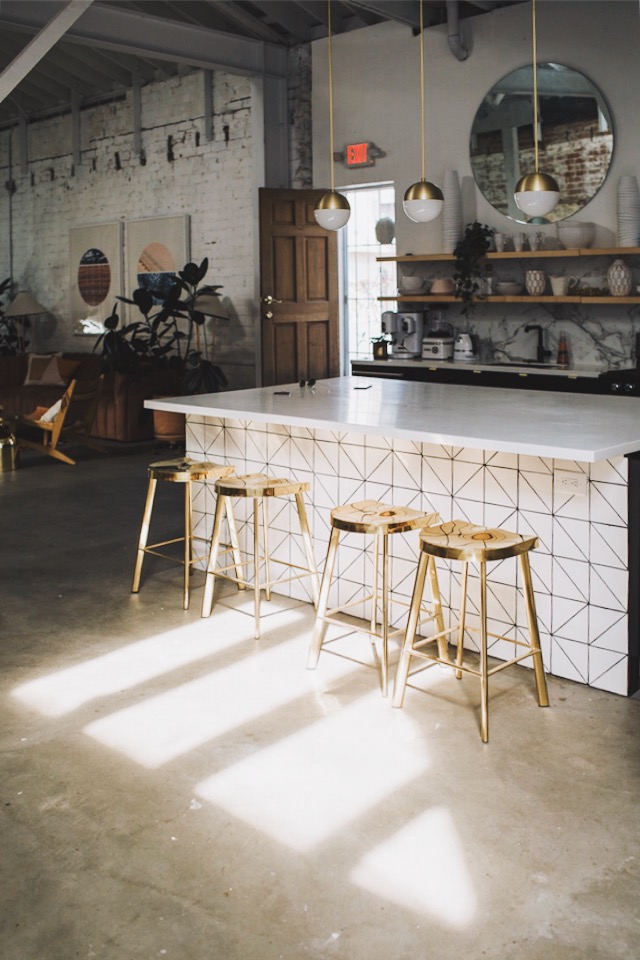 You see, much of the light comes into the studio in an indirect way, through a large roll-up garage door and the kitchen door. But we also have three skylights in the ceiling, which are great for illumination but not so great when you're taking photos and want a soft and even quality of light. As you can see above, the hotspots caused by the skylights above the kitchen had serious mellow-harshing abilities! What's more, we frequently rent the space to others for their own shoots, and we were continually having to climb onto the roof to block the skylights with tar paper so our tenants could work uninterrupted by those too-bright highlights. It was neither safe nor an efficient use of our time!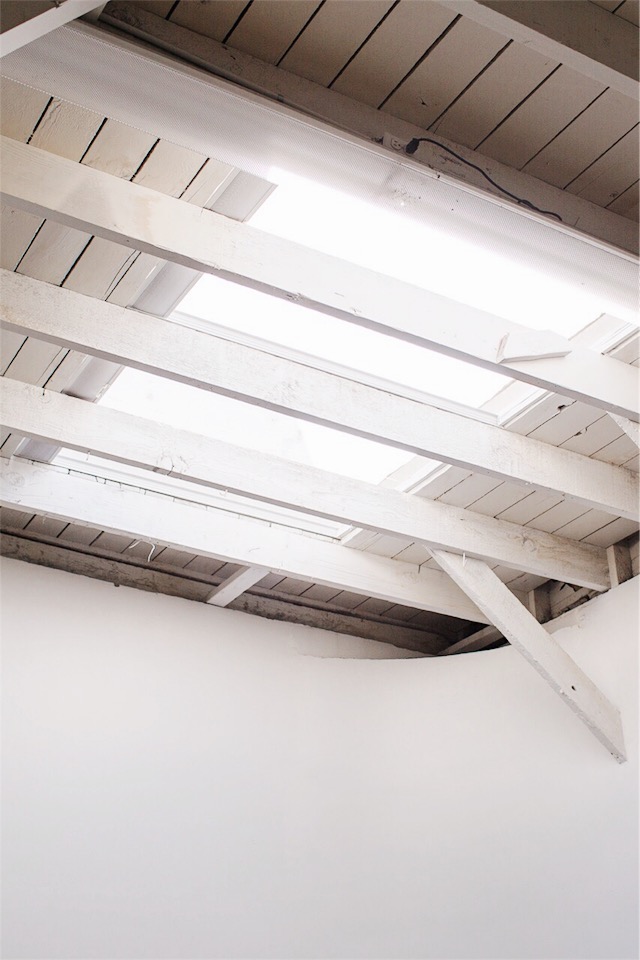 Well. Don't ask me why it took us twelve months to figure out that skylight blinds are an actual thing! (Maybe we're so used to finding creative solutions that we sometimes miss the obvious ones?!) But once we realized that this is a product that exists in the world, we immediately placed a call to Blinds.com and got the download on all our options for skylight shades. Within a week (yes, a just a week!) we were the proud owners of DiamondCell Blackout Cellular Skylight Shades, which we chose for their ability to easily and elegantly block even the hardest-to-reach skylights. The company rep patiently explored all our options for custom skylight shades, walked us through the selection and measurement process, then hooked us up with a local professional to do the install. We can now handily control how much light comes into the space from the ground—no treacherous ascents to the roof required!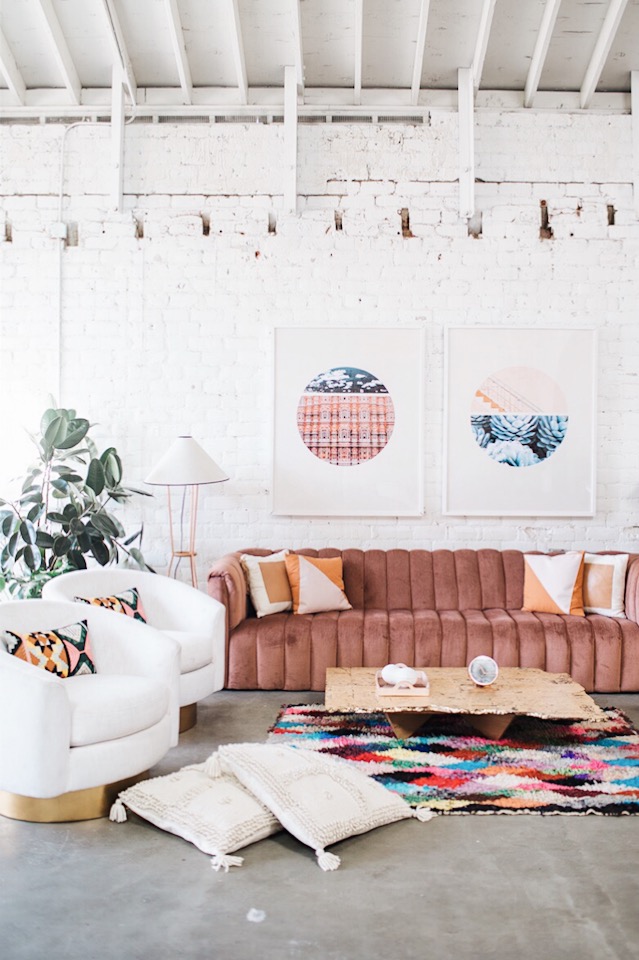 We are so happy, in fact, with our Blinds.com experience that we want to share the love with you guys! Just use the code LIGHTLAB for 20% off any order at Blinds.com. It's good from 1/24/17 until 3/10/17. Maybe you want to stop the sun from foiling your Sunday morning sleep-in plans, or maybe you'd just like an attractive option to frame up your living room windows. Whatever your needs, Blinds.com is ready and waiting to meet them. I can't rave enthusiastically enough about those guys!
Photos: Caroline Lee for Echo + Earl.