Can I just say that I feel like the most delinquent blogger ever? Keeping up with posting while here in India has turned out to be much more difficult than I expected—not because of a lack of Internet connectivity, but rather because we're so non-stop from a.m. to p.m. that I hit the pillow exhausted each night! It's a good lesson for me in preparing my posts before a big trip next time, so that I can keep up with my commitment to blogging and enjoy myself on my travels at the same time. Hey, always learning right?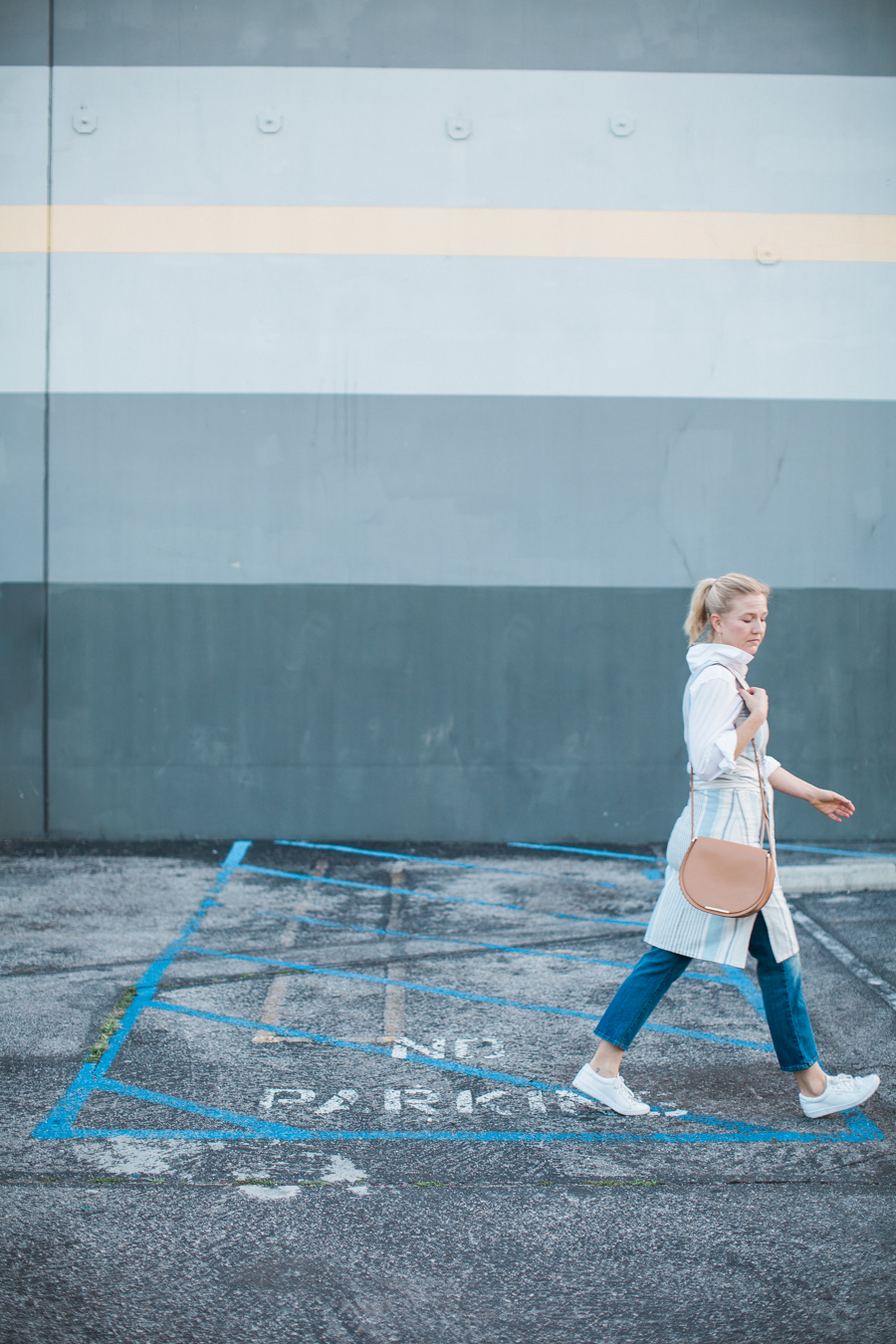 The goodTwo Girls, One Kitstriped wrap dress news is that we shot of slew of looks for before I left town, so at least we're on time with this week's installment. And what a fab look it is, too! This striped wrap dress from Tribe Alive whispers sweetly of the coming spring with its faded oatmeal and oxford blue hues. The vertical lines are crazy slimming, and the self belt not only highlights the waist but adds such a cool sense of dimension! This dress feels classic yet so very now, all at the same time. Oh, and it's entirely handmade in Guatemala, in an artisan community supported by Tribe Alive's commitment to empowering women in developing countries!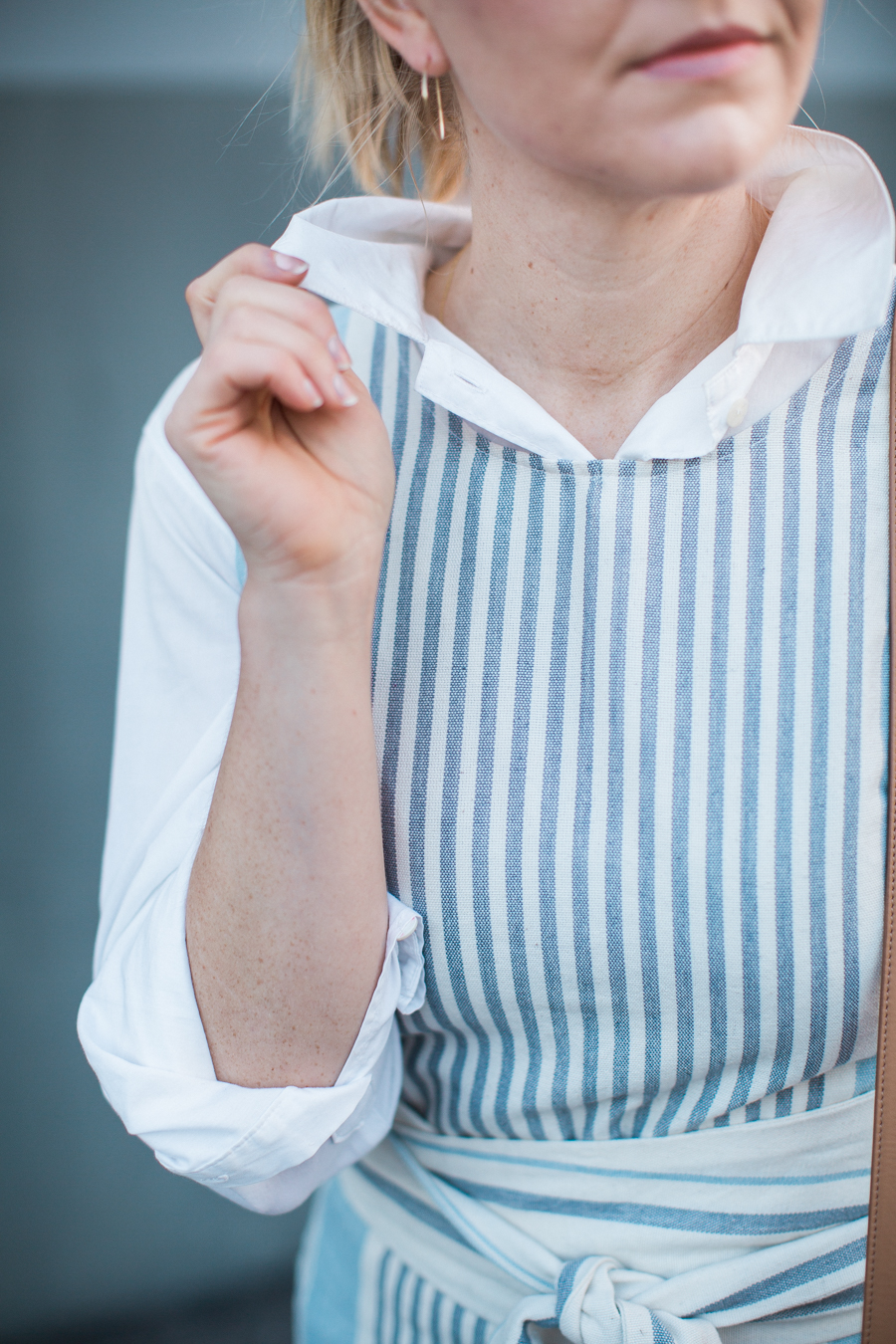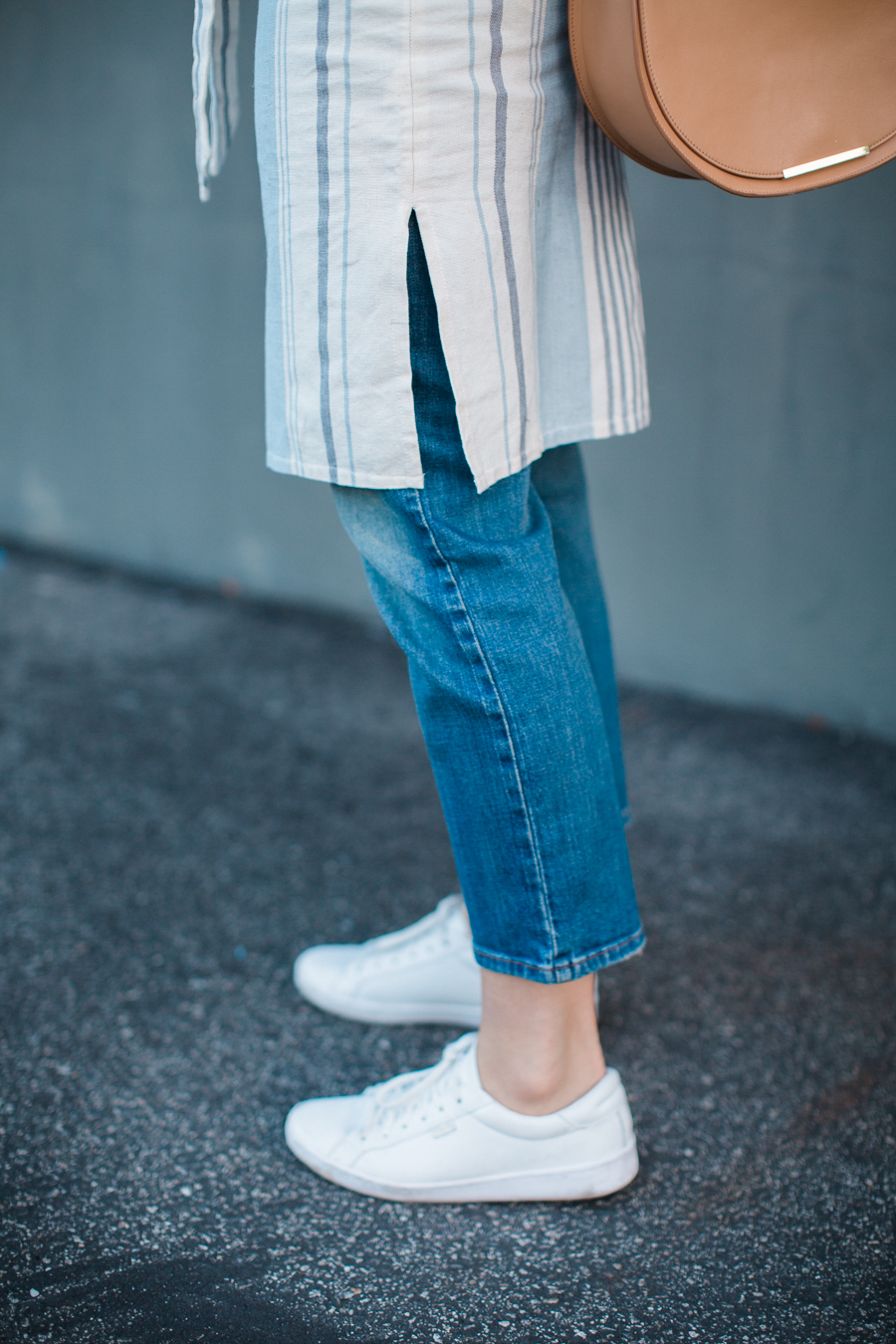 I decided to run with the slightly sporty vibe of the dress when creating my outfit. I'm super into the dress-over-pants thing lately, and these cropped kick flare jeans extend the lines of the dress for a streamlined effect that's also really fun! An oversized white button down under the dress is unexpected, especially when the collar is popped and the cuffs left unbuttoned. And of course you can't go wrong with basic white sneaks and a nude bag!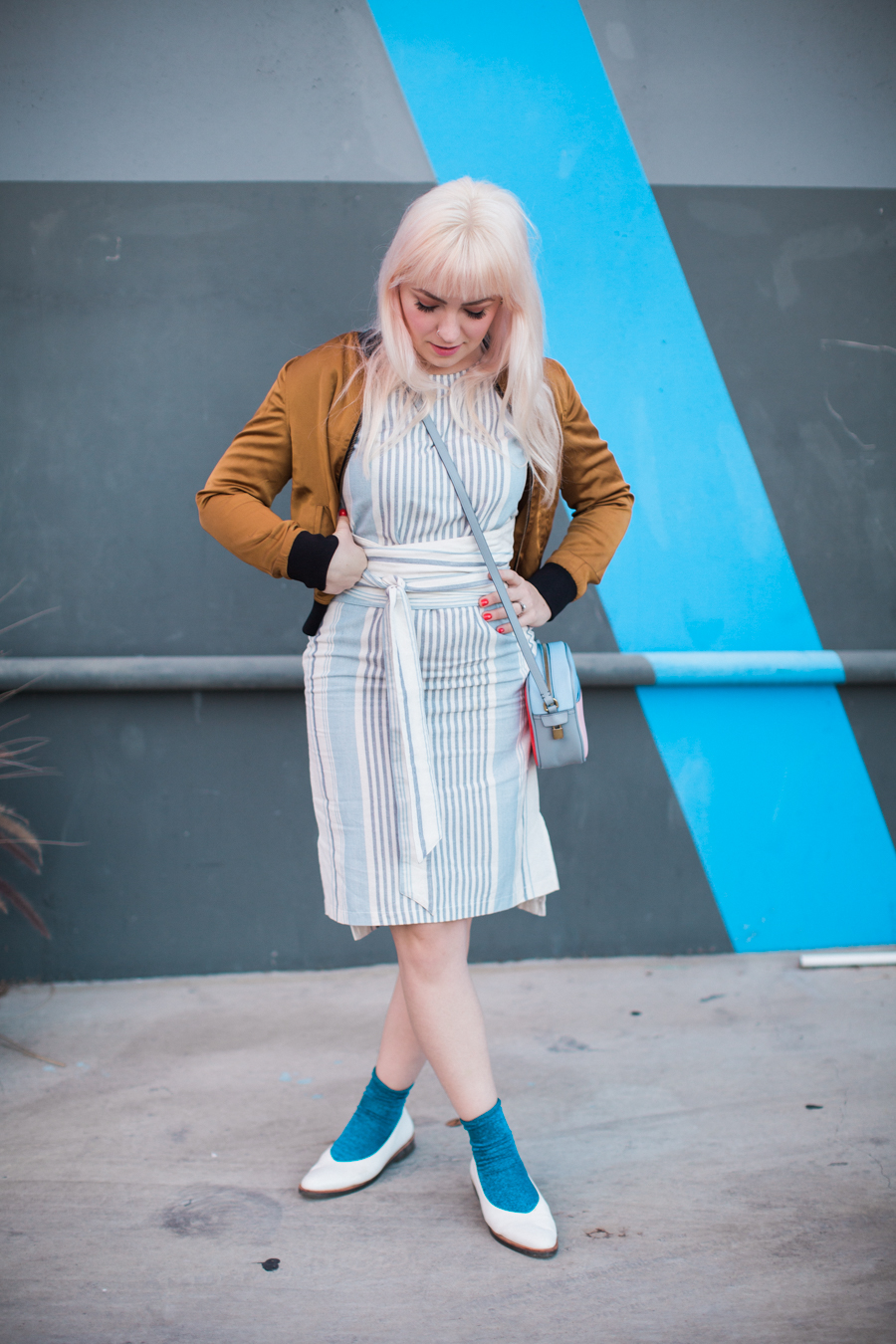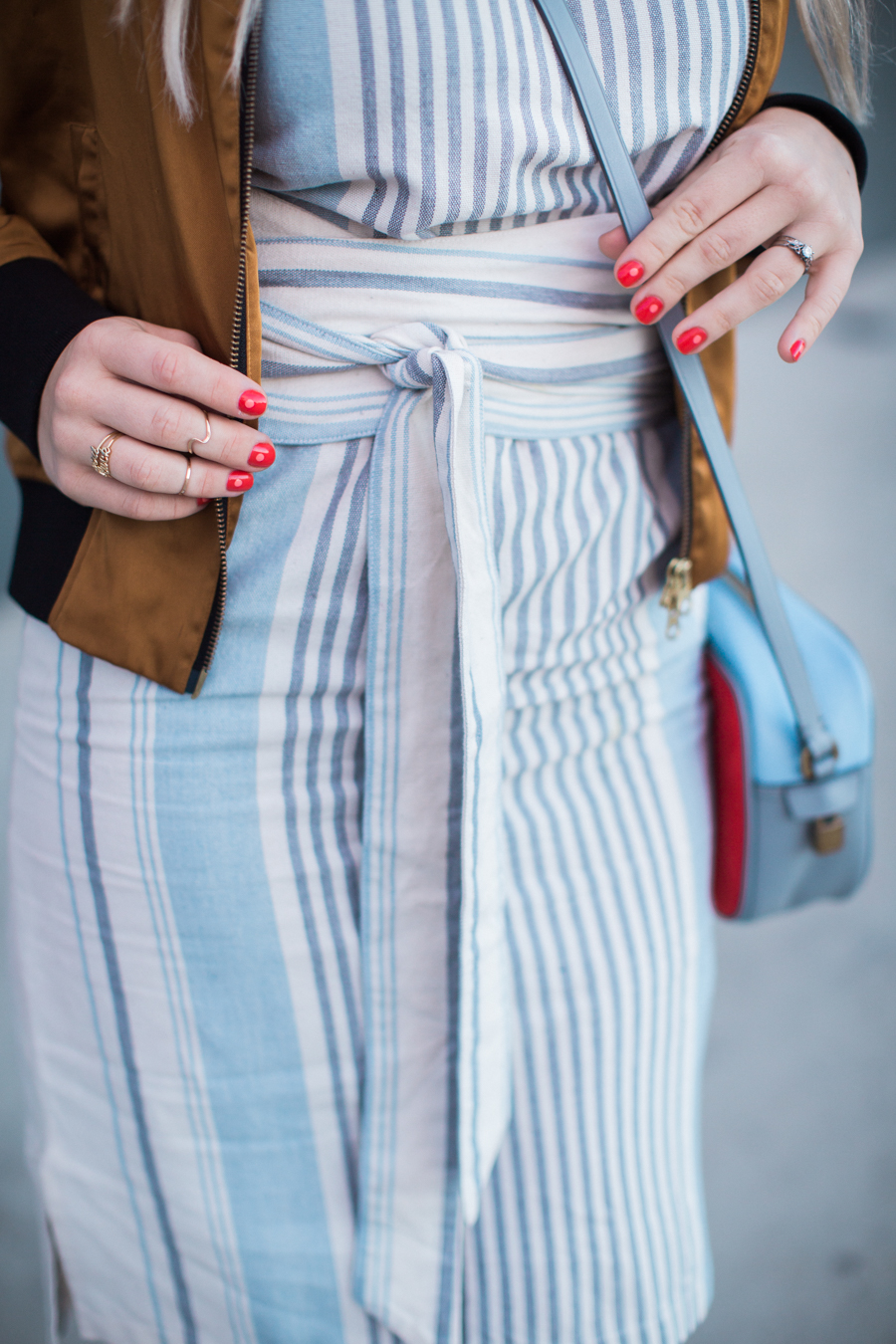 For her more eclectic take on the piece, Miss Caroline topped her look with a wild card item: that gold satin jacket! It imparts a toughness to the outfit that offsets the ladylike shift silhouette of the dress. Sparkly socks and white shoes further the quirkiness. Her combination is (of course) one I never would have thought to put together but on seeing it, I give it two huge thumbs up. Spring can't come soon enough, am I right?!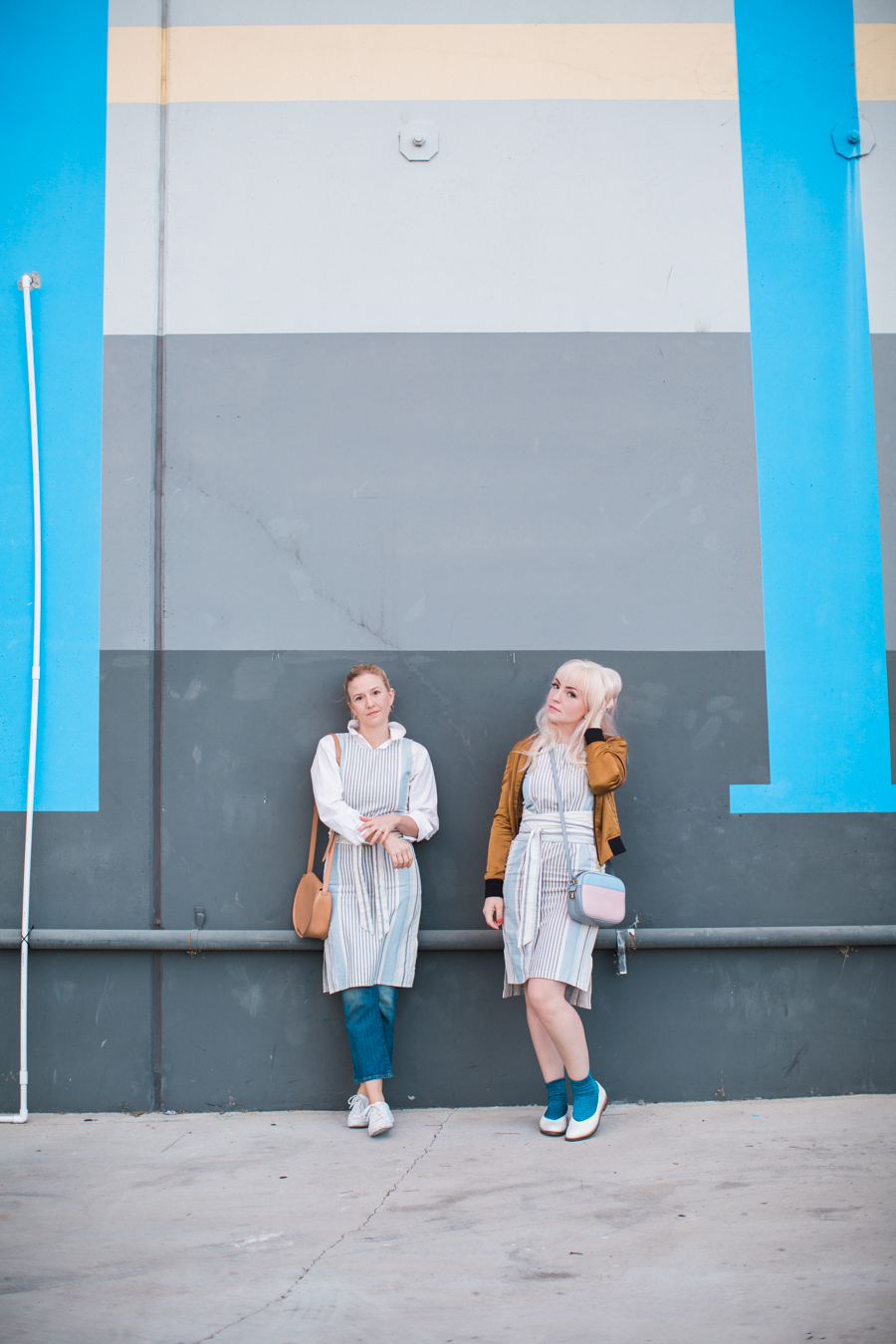 Photos: Jayden Lee for Echo + Earl.