I was at a fancy work party recently and noticed something veeeery interesting: The balance in eveningwear had shifted from stylish gals in dresses to stylish gals in jumpsuits. Ladies in the know were attired in one-piecers of all ilks, from slinky and silky and shapeless to form-fitting and fab. Of course the coverall isn't limited to nighttime—and the denim jumpsuit we sported in this week's Two Girls, One Kit is a perfect example of the item's all-hours versatility!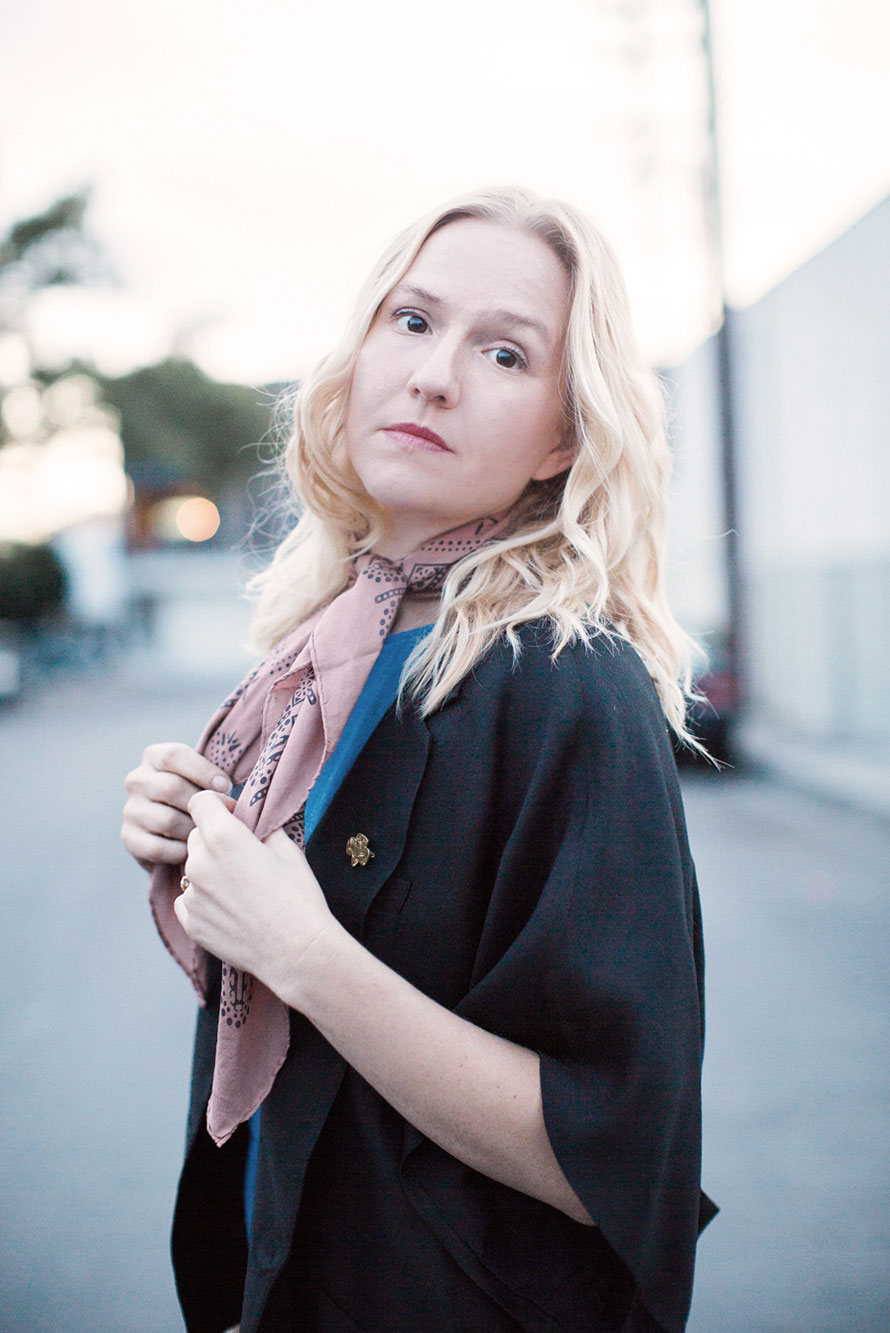 The jumpsuit in question is by Winsome Goods, an Minneapolis-based independent fashion label that prides itself on a trifecta of traditional quality tailoring techniques, ethical Made-in-USA fabrication, and inventive modern silhouettes. The jumpsuit from their latest collection features wide legs and a fitted bodice with an unexpected slit in the back, along with a comfy elastic waistband and hidden pockets for flair. Design is definitely all about the details, here!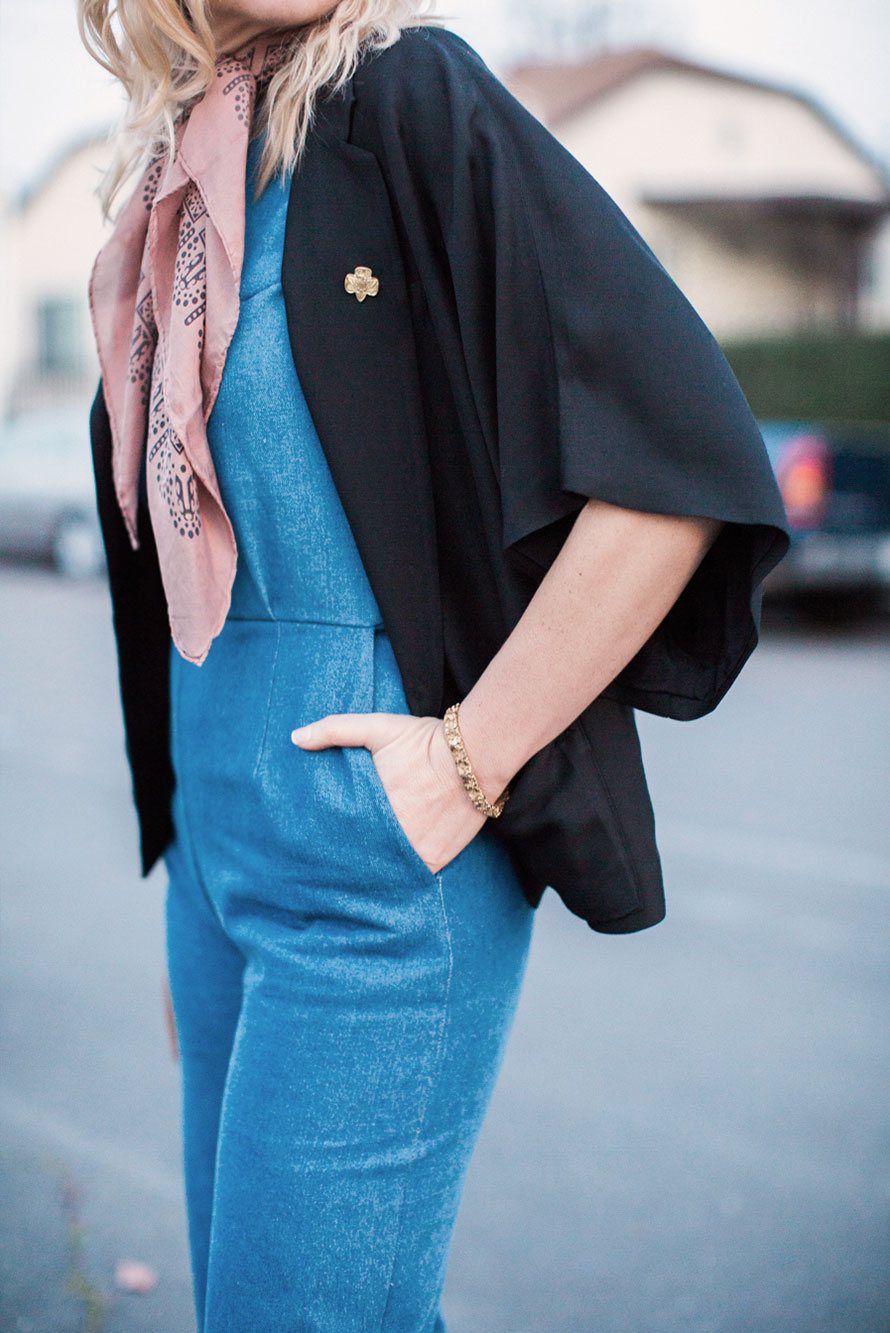 Since we're in transition from winter to spring around here, both Caroline and I paired our jumpsuit with a lightweight topper befitting of our respective stylistic leanings. I've had this cropped cape blazer for years and it always brings me such pleasure to bring it back into the rotation. It adds a polished note to the casual air of the denim, but it's not so structured as to feel too formal. A pointed mule and silk bandana complete the understated and effortless outfit.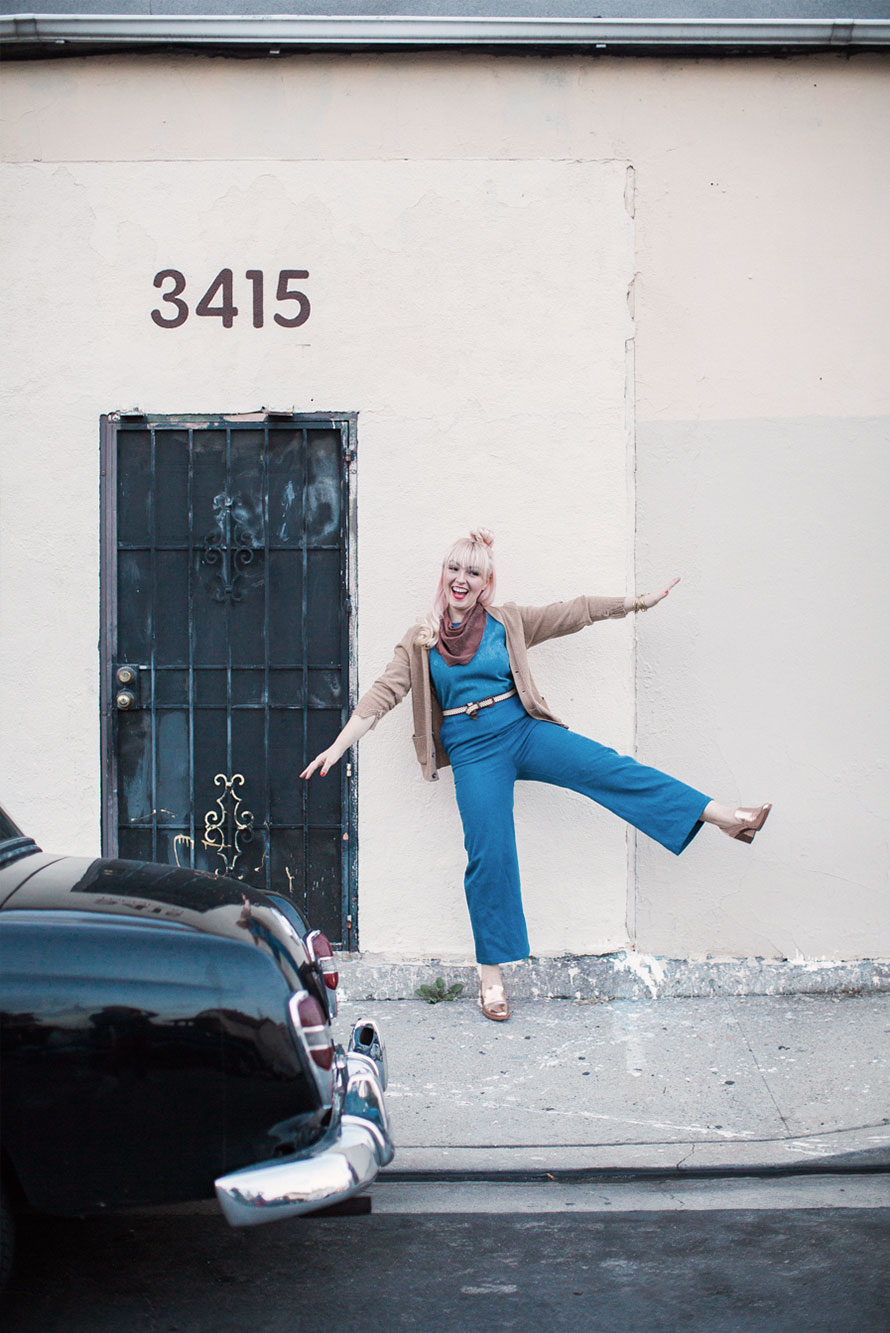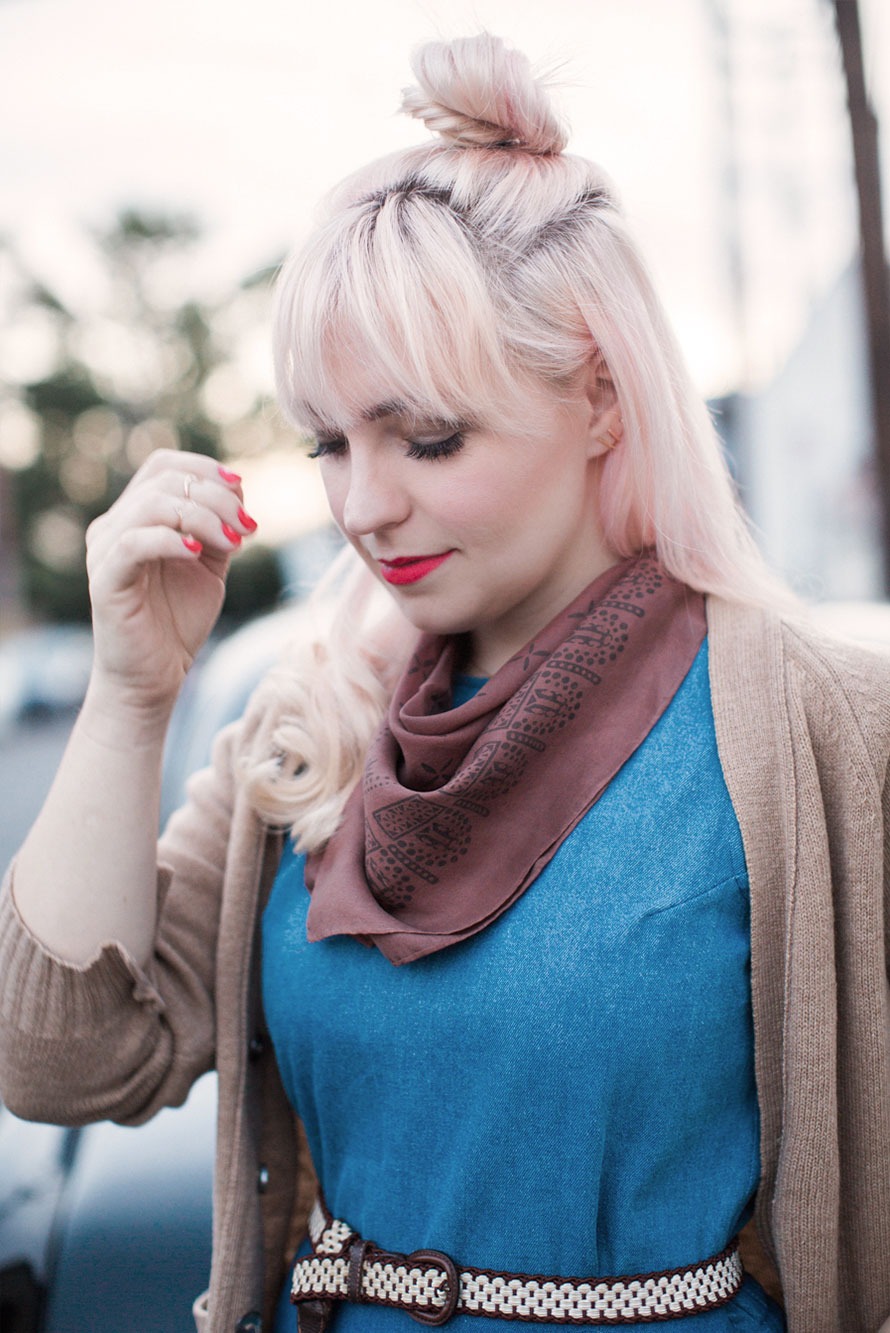 Caroline's choice of a camel cardigan and braided belt had me swooning with delight at her slight nod to retro. Her copper heeled loafers provide lift to lengthen legs, and her own bandana creates a totally different effect than mine with a simple change in the way that it's tied. Maybe it's the fact that we shot these images in front of a neighbor's classic Mercedes, and maybe it's the clothes themselves, but somehow we cultivated a 1960's working class British vibe with this shoot. And hey, I'm not a bit mad about that!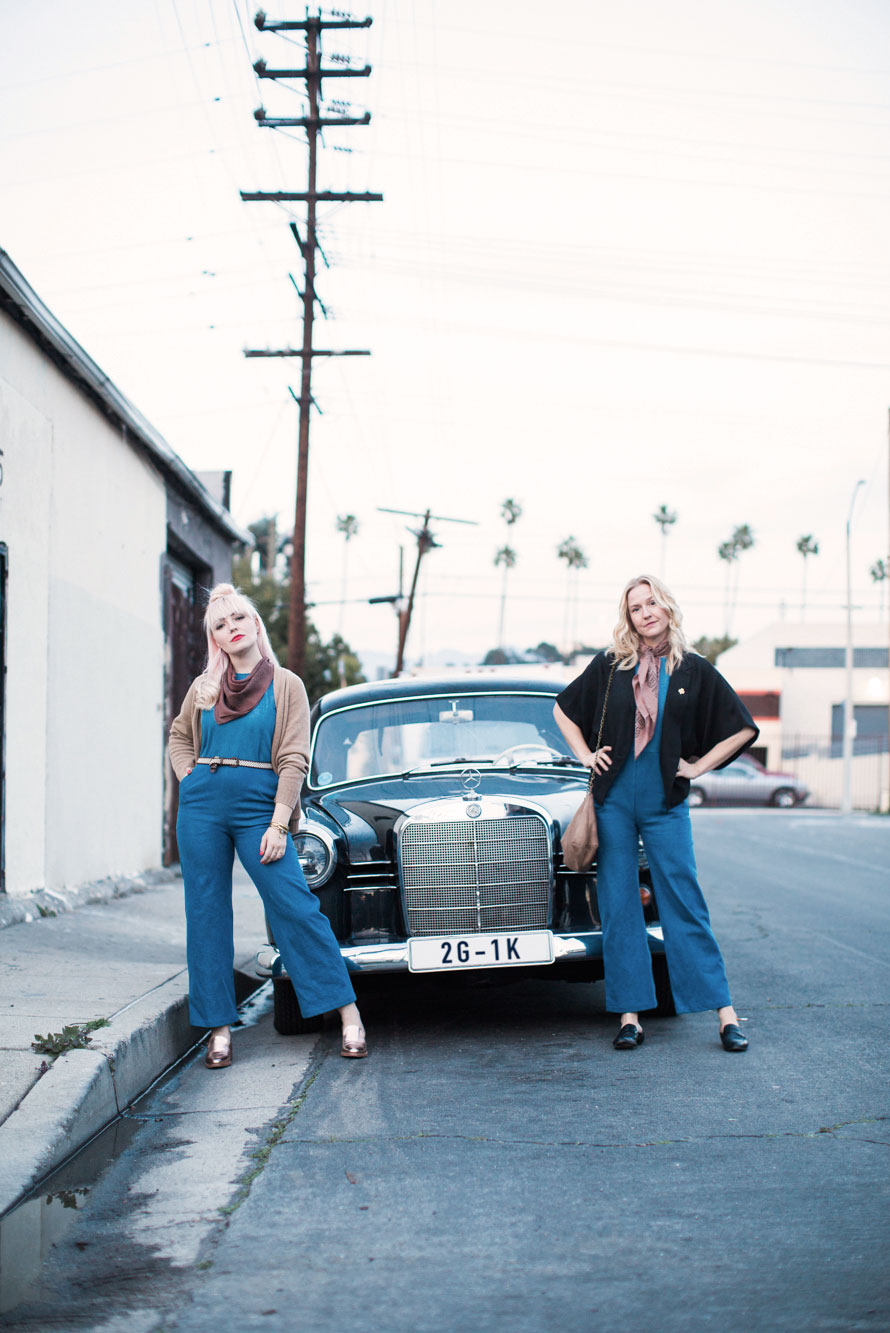 he