It's Tuesday, time for our weekly installment of Two Girls, One Kit! While most of the country has been bracing itself for snow and blustery gales, we're enjoying some unseasonably warm temps here in LA. It's got us reaching for shorts and tees well before we expected to, and it means that the light and pretty images we shot for today feel right in step with our current meteorological conditions. And if you're still bundling up against the cold, then perhaps this sweet and sunny look is just what you need to get you through the last gasp of winter!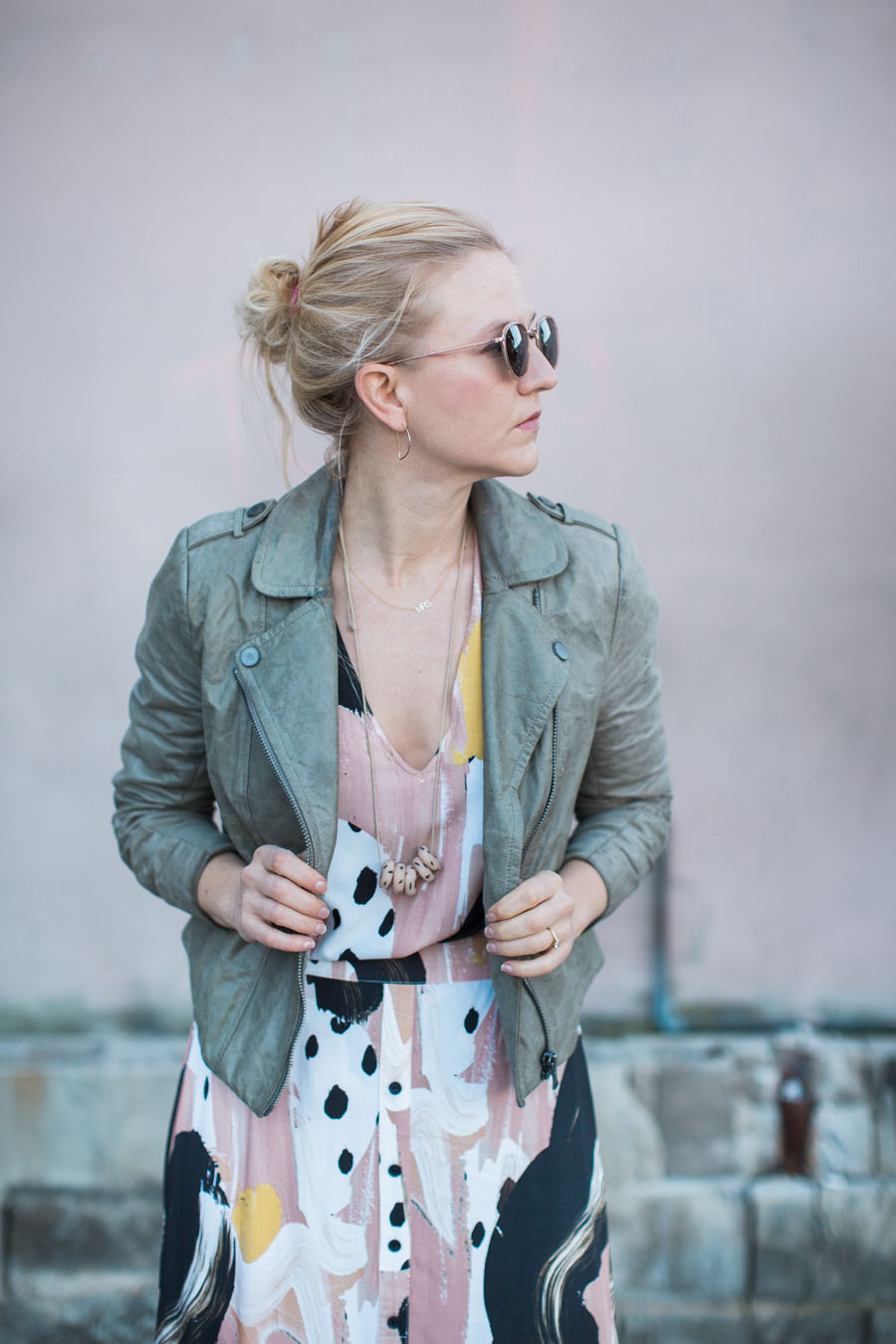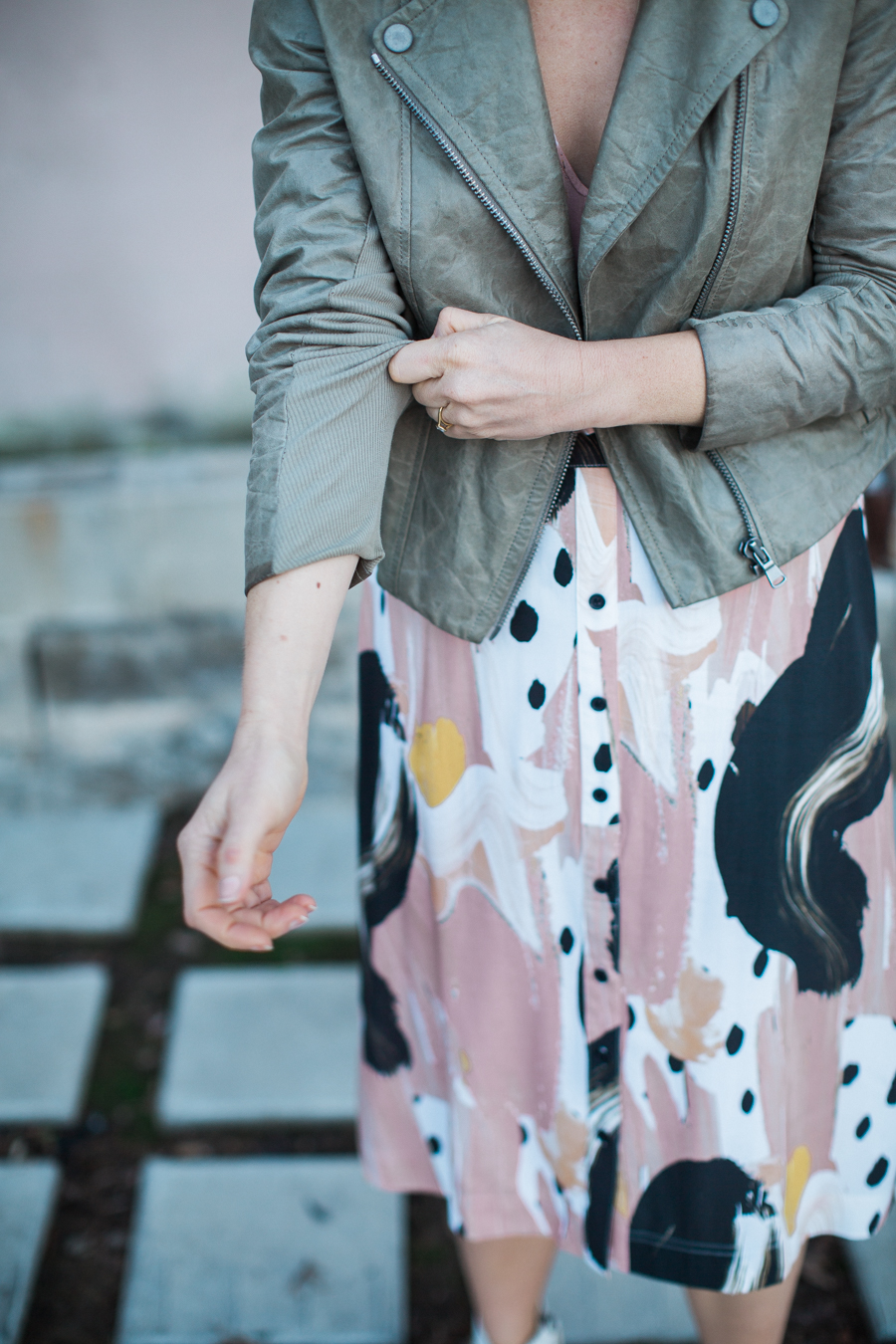 Today's featured piece is by The ODELLS, an LA-based line that knows a thing or two about dressing for a SoCal state of mind. Founded by a husband and wife team who also run one of LA's best apparel boutiques, a must-shop Silverlake hotspot called Bucks & Does, the label is known both for quality wardrobe building blocks and for unique yet wearable outfit makers. The patterned skirt that Caroline and I styled definitely falls into the latter category. Its abstract painterly pattern is eye-catching but feels like a neutral, with its shades of soft blush, black, and white pairing easily with warm and cool, light and dark toppers alike. With its lightweight, fluid fit and fun button-down detail, this brushstroke skirt is a perfect example of everything there is to love about the coming season's fashion!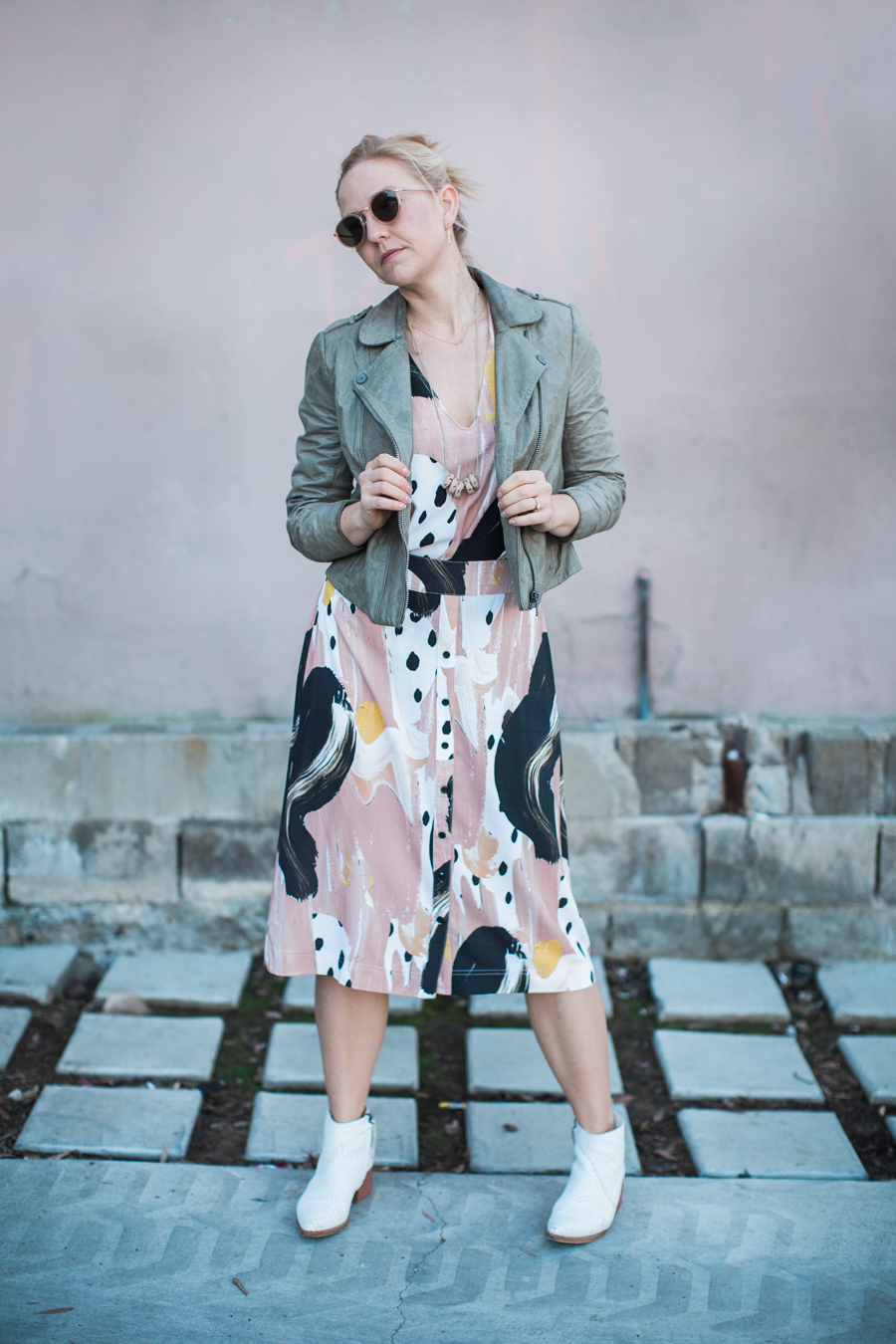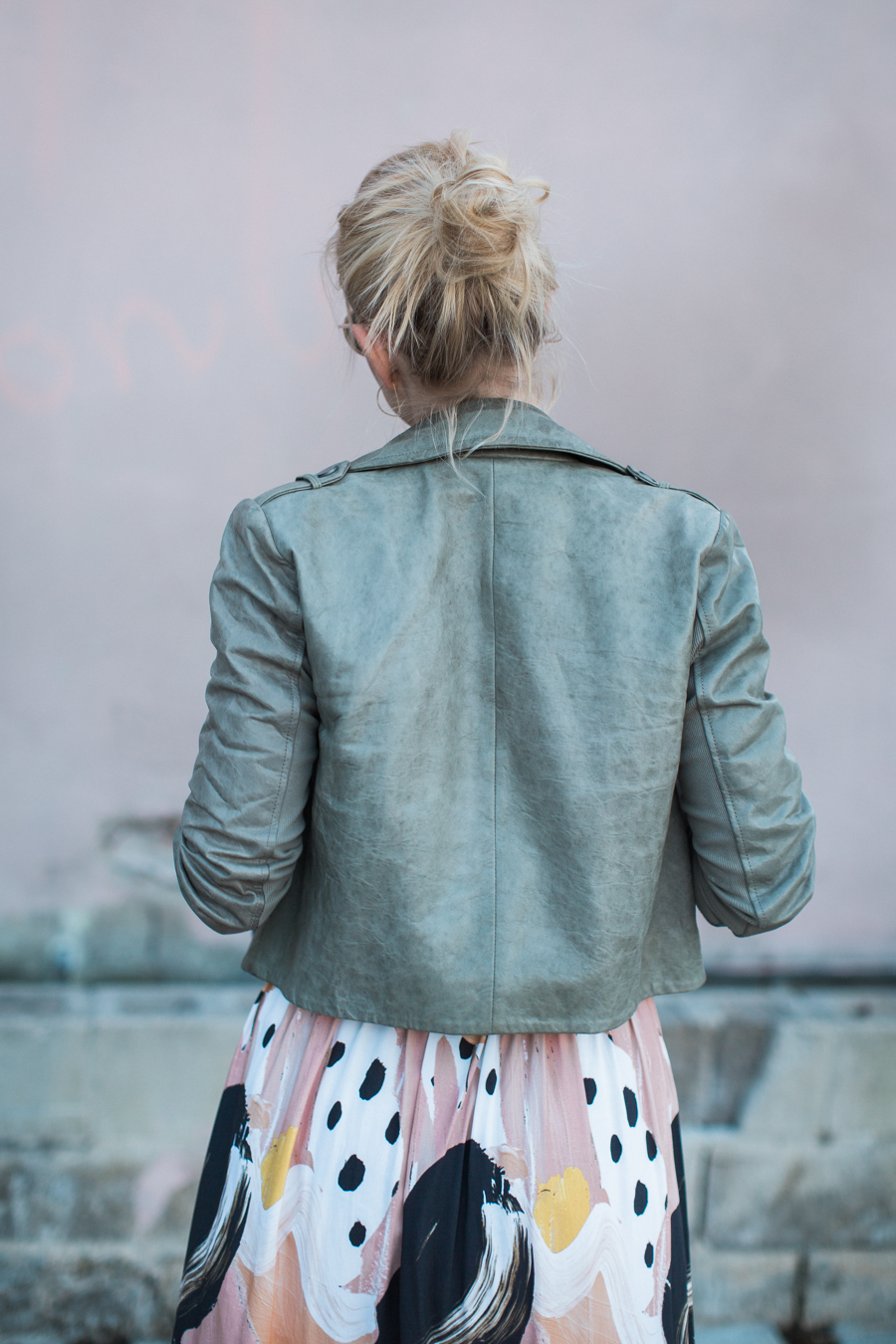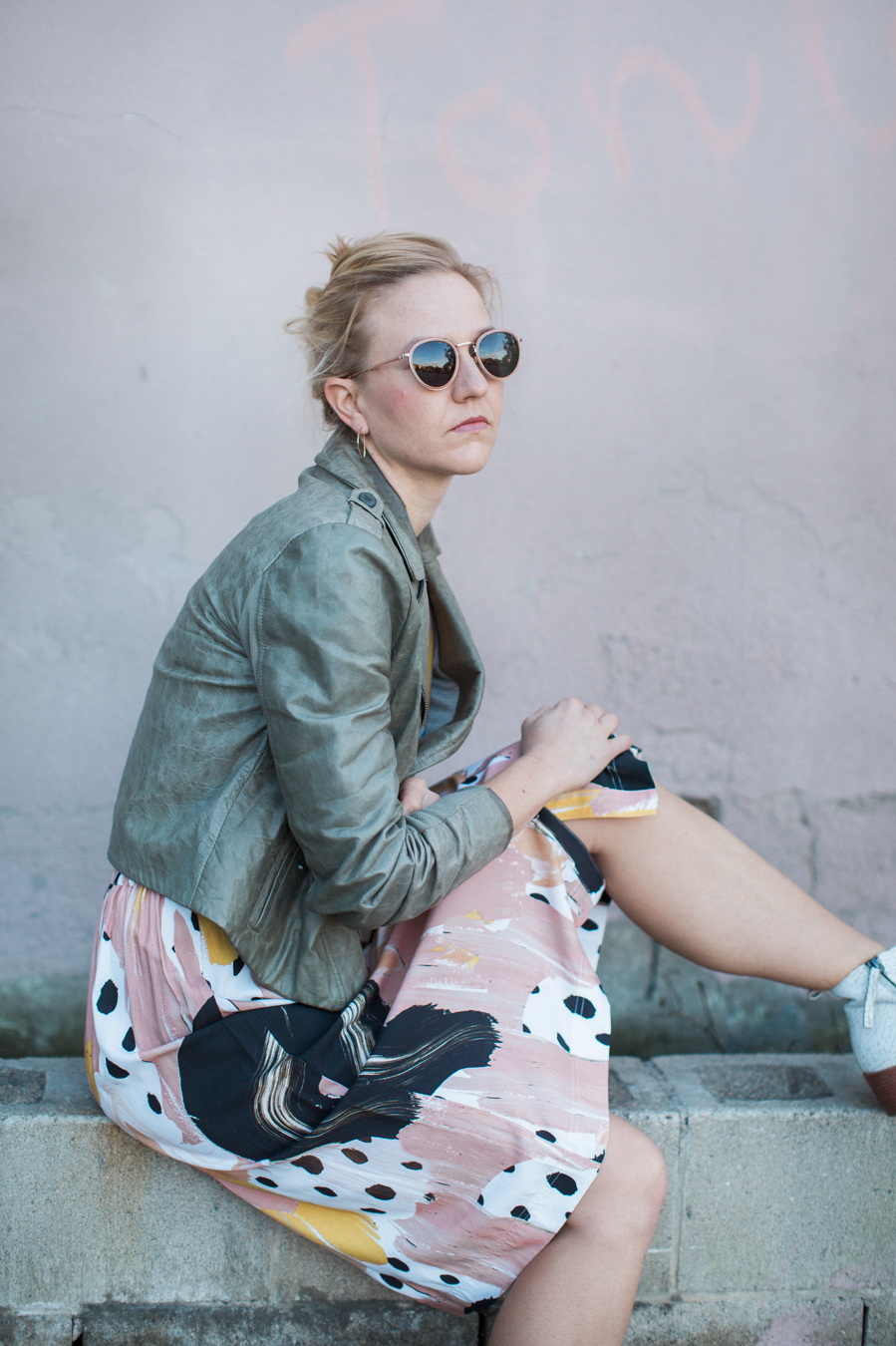 I decided to go whole hog with the pastel tone set by the pretty palette in this print. (It's almost springtime, after all!) The skirt has a matching patterned blouse that I was at first worried would feel to matchy-matchy, but instead pairs perfectly with its mate to effect the look of a slim, cinched-waist dress! A grey-green leather jacket maintains the sense of softness but also provides a structured counterpoint to the silky drape of the skirt and top. And of course my FREDA SALVADOR white booties, with their unusual crackle texture, are a smashing way to rock this season's pale accessories trend!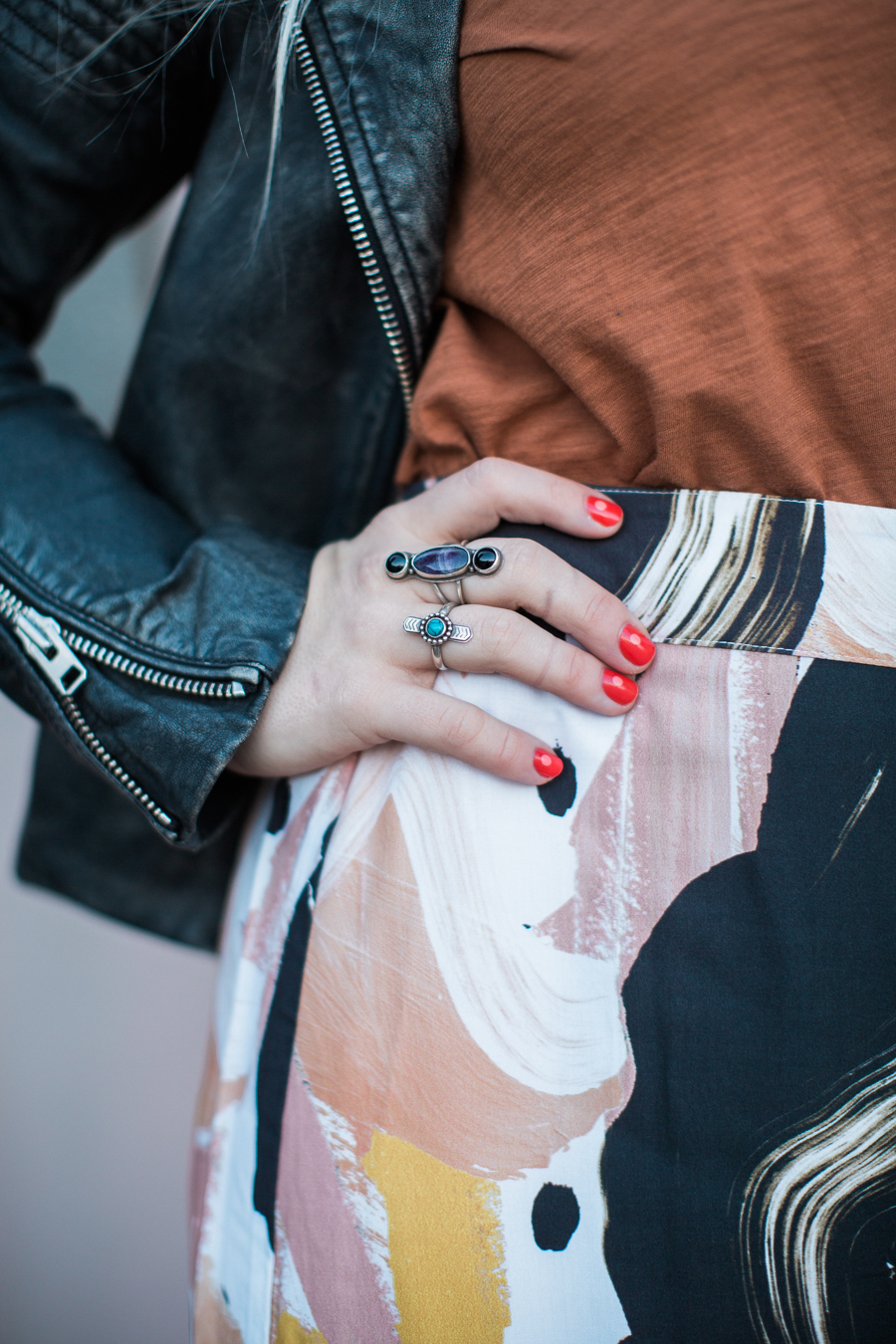 Caroline's, of course, veered in and edgier direction with her ensemble—echoing the same silhouette as I chose but swapping in elements with a distinctly darker vibe. Midnight blue sparkle booties and a black leather jacket took the place of my lighter-hued equivalents, and rather than sport the skirt's matching blouse she opted for one of The ODELLS' classic slub tee shirts in an unexpected terra cotta. It's two sides of spring, ready and waiting for the thaw to come!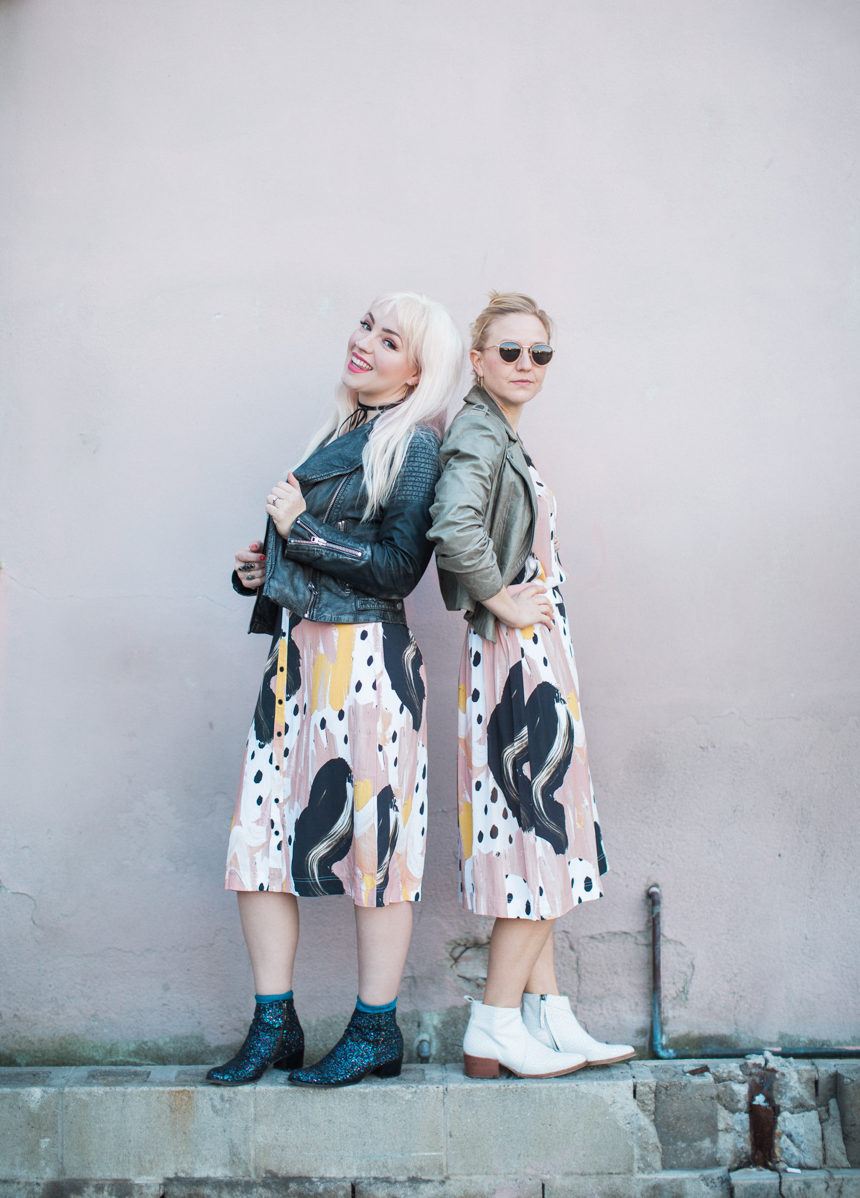 Images: Jayden Lee for Echo + Earl.