Change your words, change your world. It's a phrase that's oft cited by a mentor of mine, and it's so true. The way we speak to ourselves and others has the power to shift our perspective out of patterns that no longer serve us and into ways of being that usher into our lives an abundance of personal satisfaction—in our careers, yes, but also in our relationships with loved ones and with ourselves. One of my biggest challenges as a driven, ambitious, self-proclaimed perfectionist is an inner critic whose words aren't usually very kind or supportive. I know this inner 'mean girl' is common for many women I know. We tell ourselves things that we'd never tell another human being, and as a result we hold ourselves back from ever feeling truly content with who, what, and where we are.
It's an ongoing challenge for me to flip the switch, but I've found some tricks over the years that cut through the negative noise. One of them, of course, is to counter the harsh words that pop up unbidden with strategically placed gentle and encouraging ones. That's where the Mantra Box I recently made with help from StickerYou comes in handy! I used their easy and intuitive design platform to make a trio of reminders that emphasize the joy of the journey and the celebration of every step along the way. The site allows you to upload your own inspirational artwork, or—as I did—to use existing templates to create your own personal mantras. I simply popped a few of my favorite sayings into the Sticker Editor and within the week had a stack of on-demand pep talks in my hot little hands!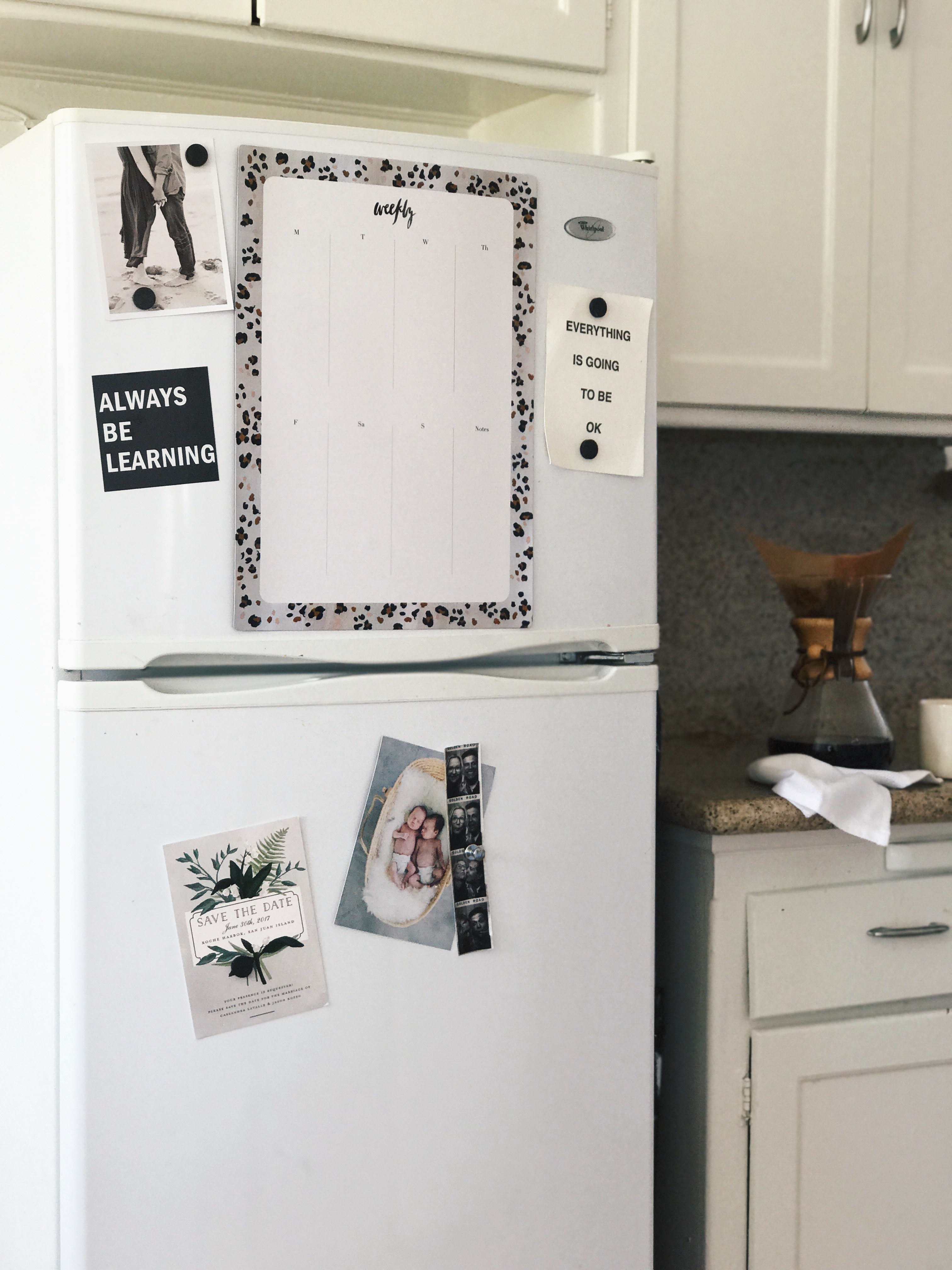 Since I had the entire StickerYou range of products at my fingertips, I didn't stop with just stickers. I wanted to be able to spread my little motivational memory aides throughout the house! So I made fridge magnets that say 'Always Be Learning' (my favorite way to ground myself in the reality that everything is a learning experience if I remain open to the lesson); clear decals that read 'Perfectly Imperfect (imagine seeing that on the bathroom mirror every morning!); and removable round stickies with the message that 'You are exactly where you're meant to be'. That last one in particular gets me every time—it has so many layers of meaning but at its core it's like written permission to take a deep breath and accept the moment exactly as it is—and I may pepper my neighborhood with the extras to induce some smiles from strangers! Now tell me, what phrases would you put in your mantra box to 'change your words and change your world'? Head on over to StickerYou and use the code AnneStickWithIt17 for 25% off your order! Heads up that they also offer custom temporary tattoos and patches so you can carry wear your message of empowerment everywhere you go!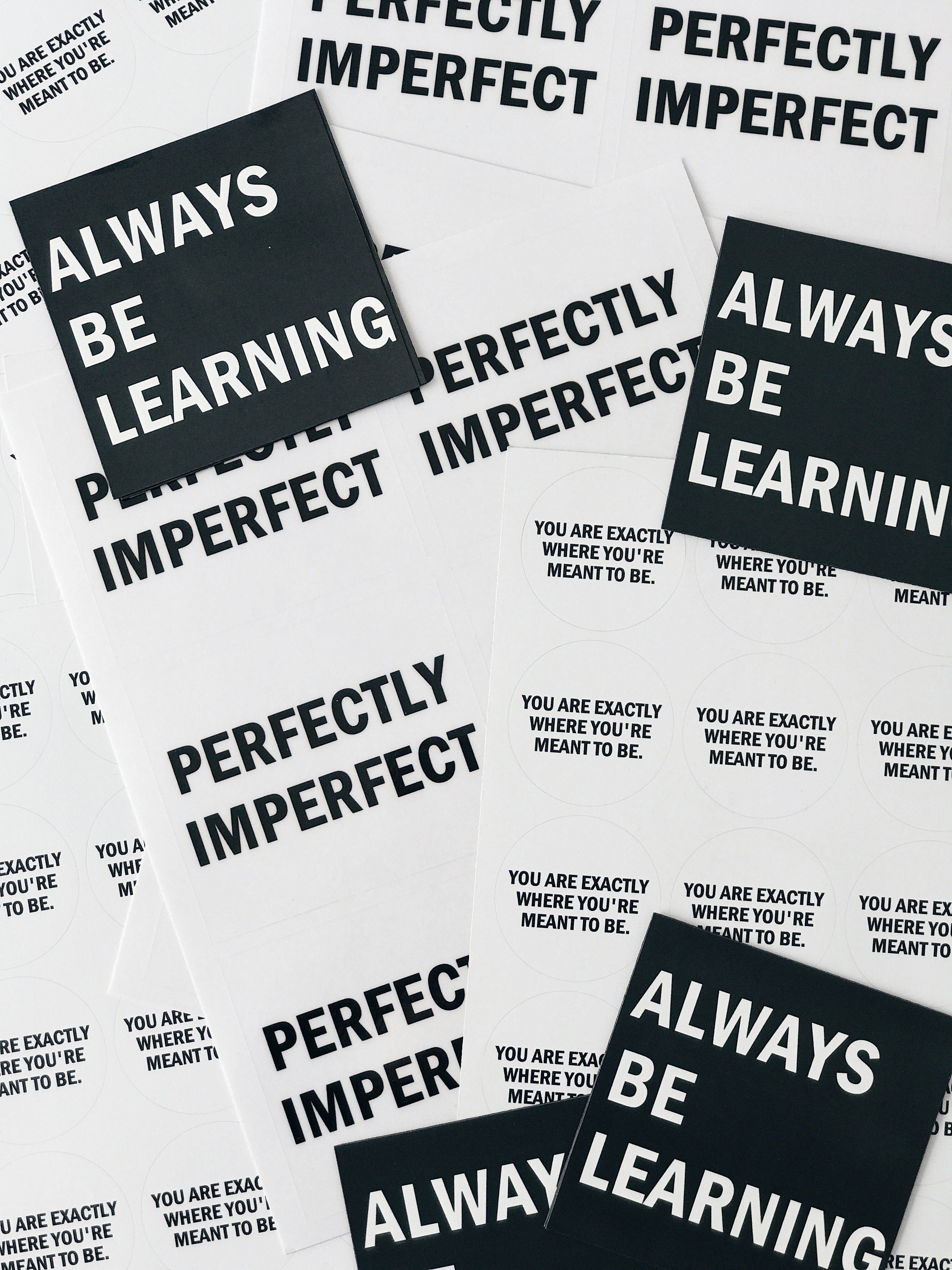 Photos: Anne Sage. Disclosure: I received compensation from StickerYou in exchange for concepting, styling, photographing, writing, and sharing this post. However all opinions are and always will be my own. Thank you for supporting the brands that enable me to bring you fresh inspiration daily!