When I was in Florence last year I just happened to be there for Pitto Uomo, which is basically like NYFW but for menswear. The city, which is notoriously stylish to begin with, was overrun by men and women dressed to the nines in the height of sartorial splendor. There was one group of girls I kept running into as I explored the city—okay maybe I was following them in an attempt to get a good photo—whose signature look has stuck in my brain ever since. They all wore a variation of the same theme: black lace skirt, platform espadrilles, army jacket. The combination was so unlikely but so stinking good!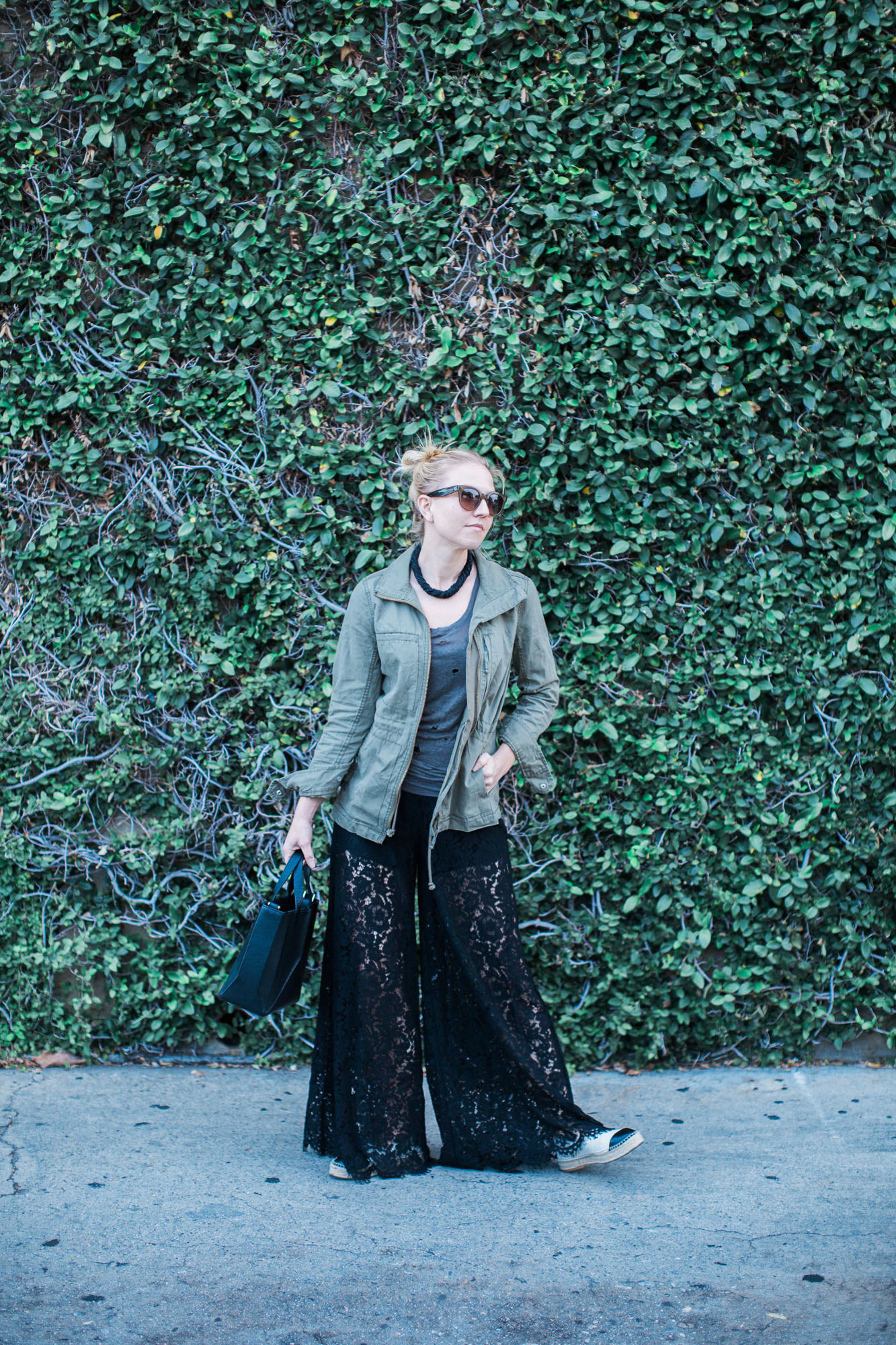 So when it came time to choose this week's look for Two Girls, One Kit, I immediately know how I'd style this fabulous black lace jumpsuit from Fame & Partners! The brand is making waves in women's fashion with their ethical made-to-order approach, which means that no excess stock is produced and nothing goes to waste! Of course, made-to-order also means you get to customize your piece, selecting everything from inseam and sleeve length to neckline and pocket placement. (Um, hello perfect option for bridal parties!) Oh, and add to that the fact that for every purchase, $5 goes to a women's empowerment charity, and you've got a seriously inspiring apparel label!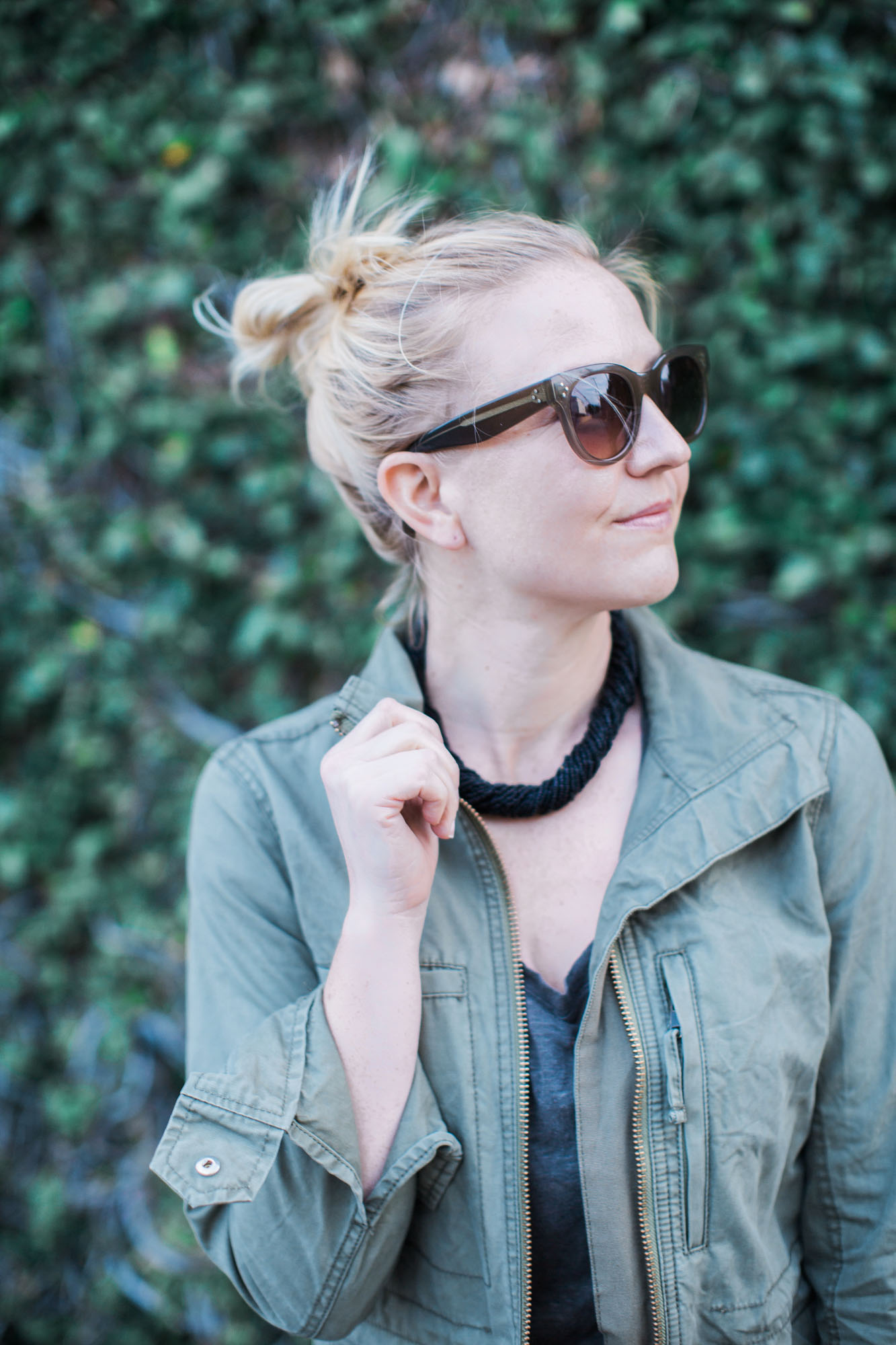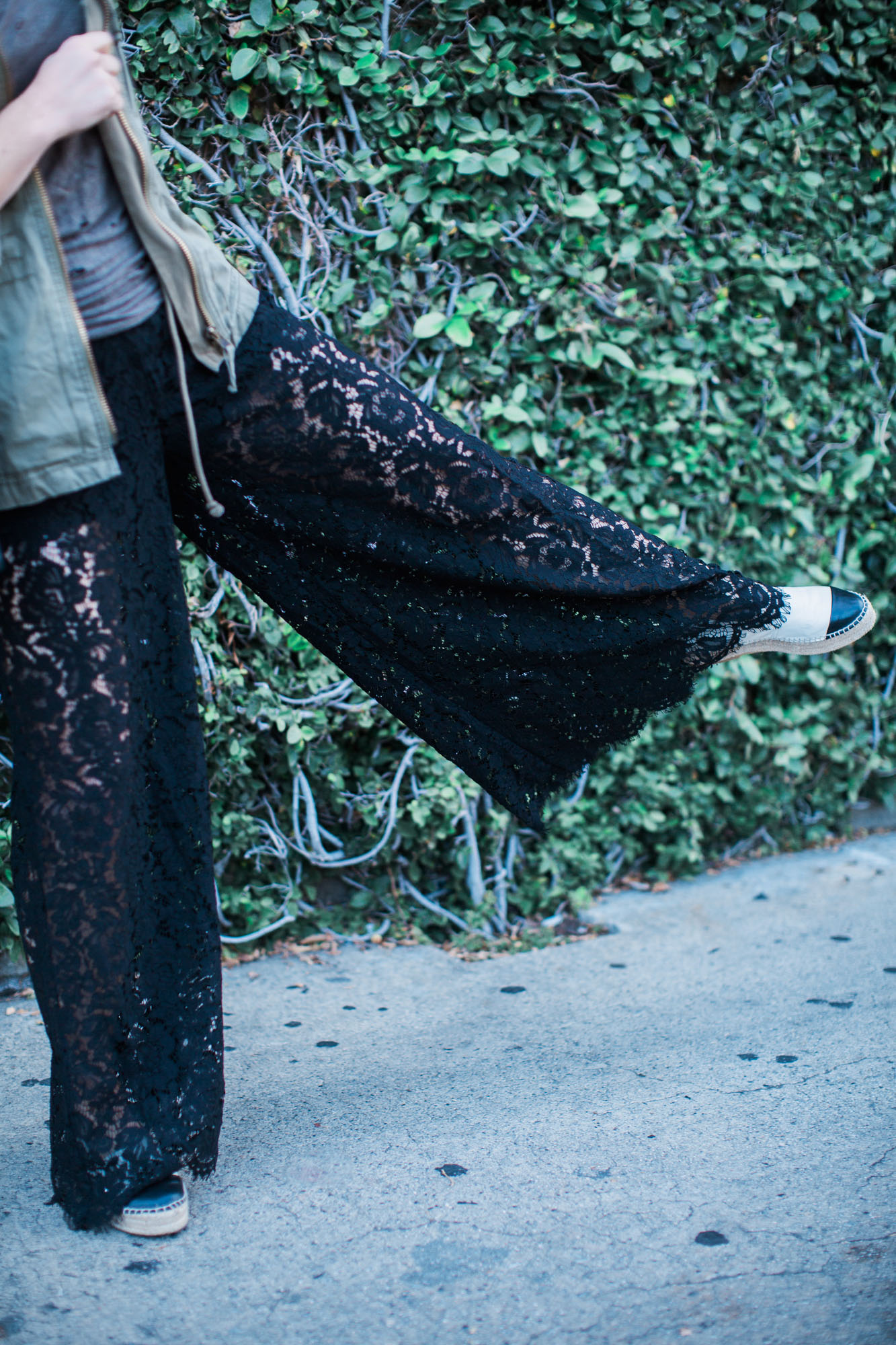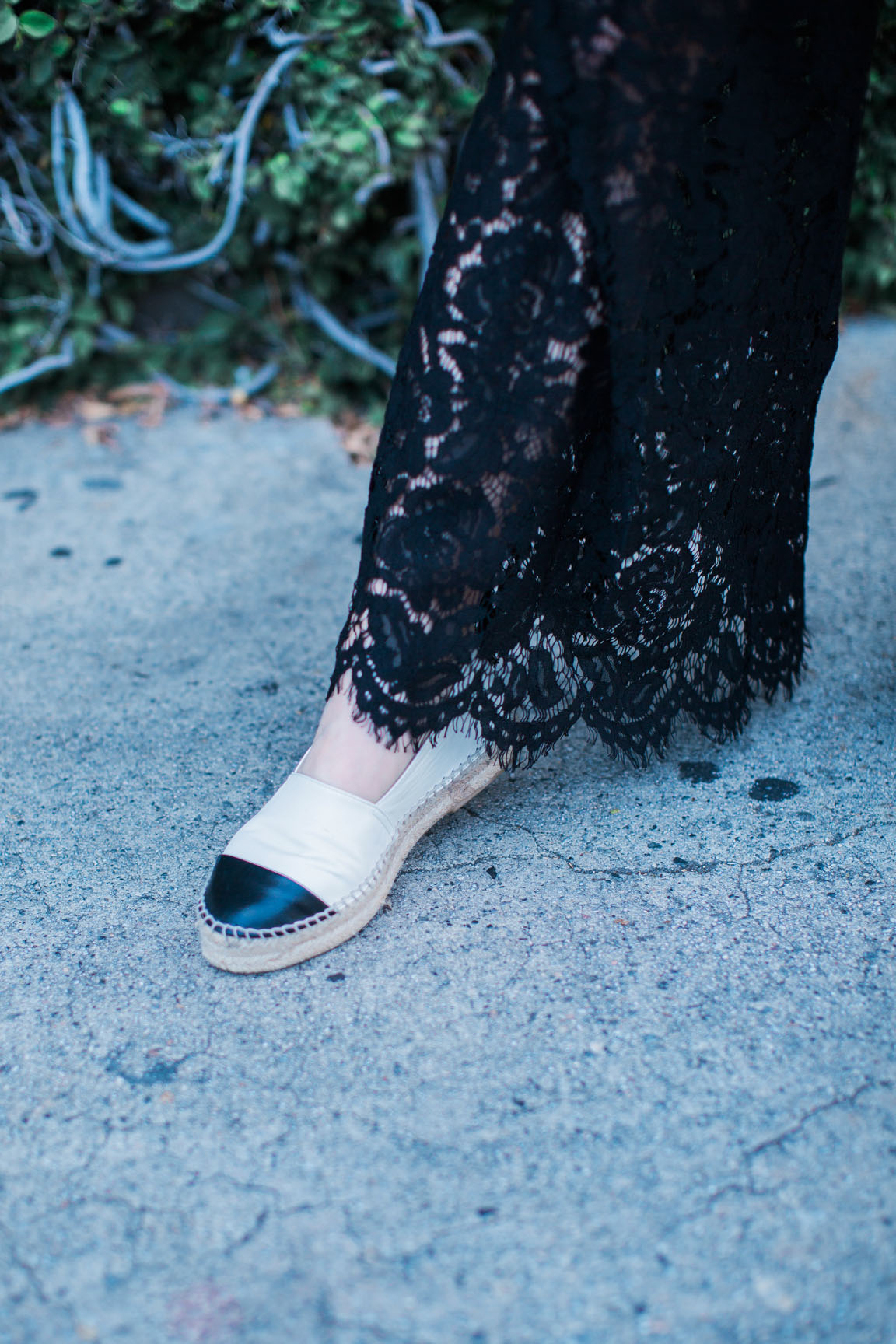 But back to the matter at hand! In the interest of channeling my inner Italian fashion girl, I topped the lace jumpsuit with my go-to army jacket, adding a weathered black tee underneath to create the same effect as the black lace skirts of those chic Florentian donnas. As for my shoes, it's only appropriate that I picked up these black and white leather espadrilles in Capri when I was there with my mom—to give an authentic pedigree to my Italy-inspired look, of course!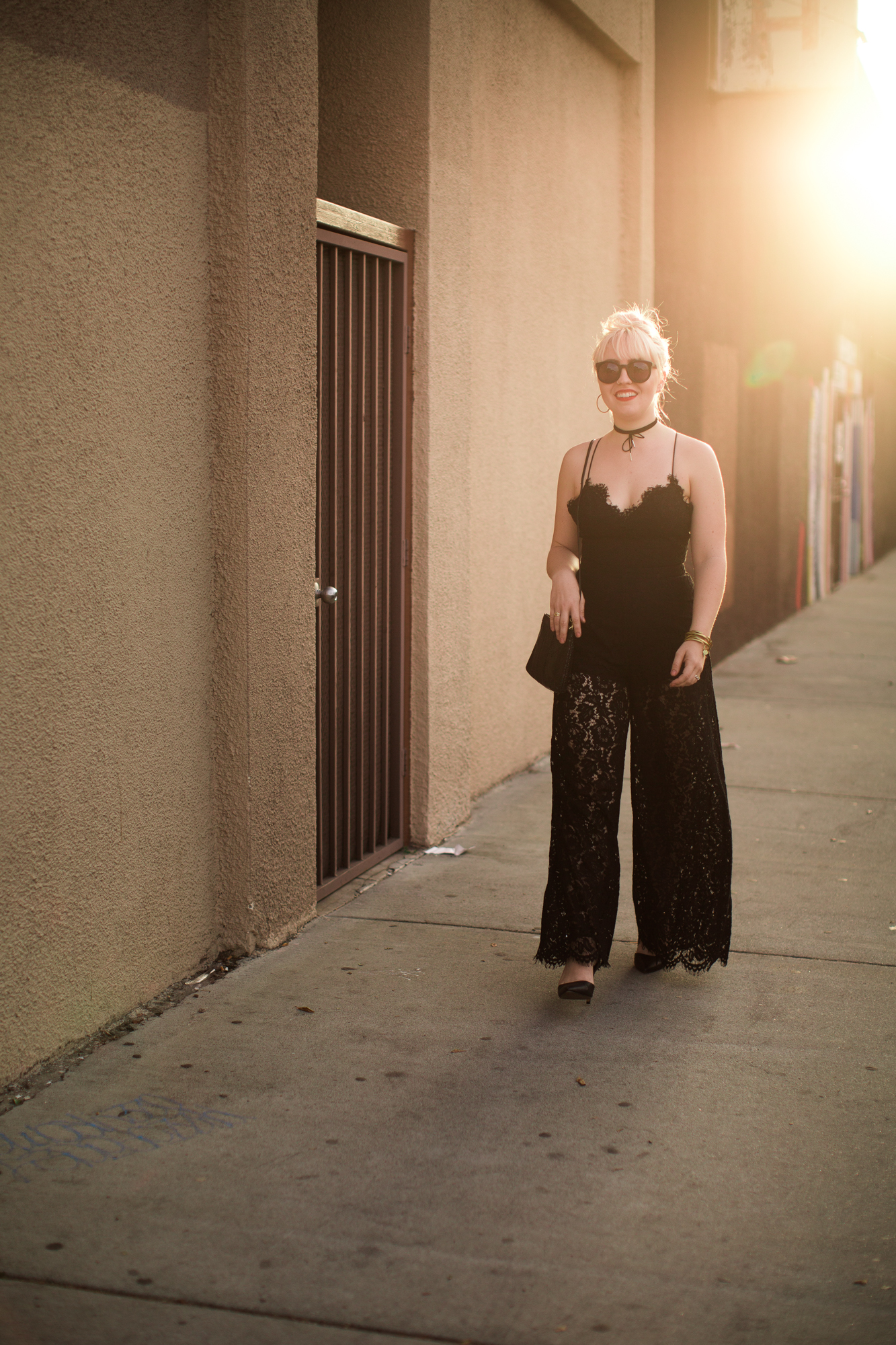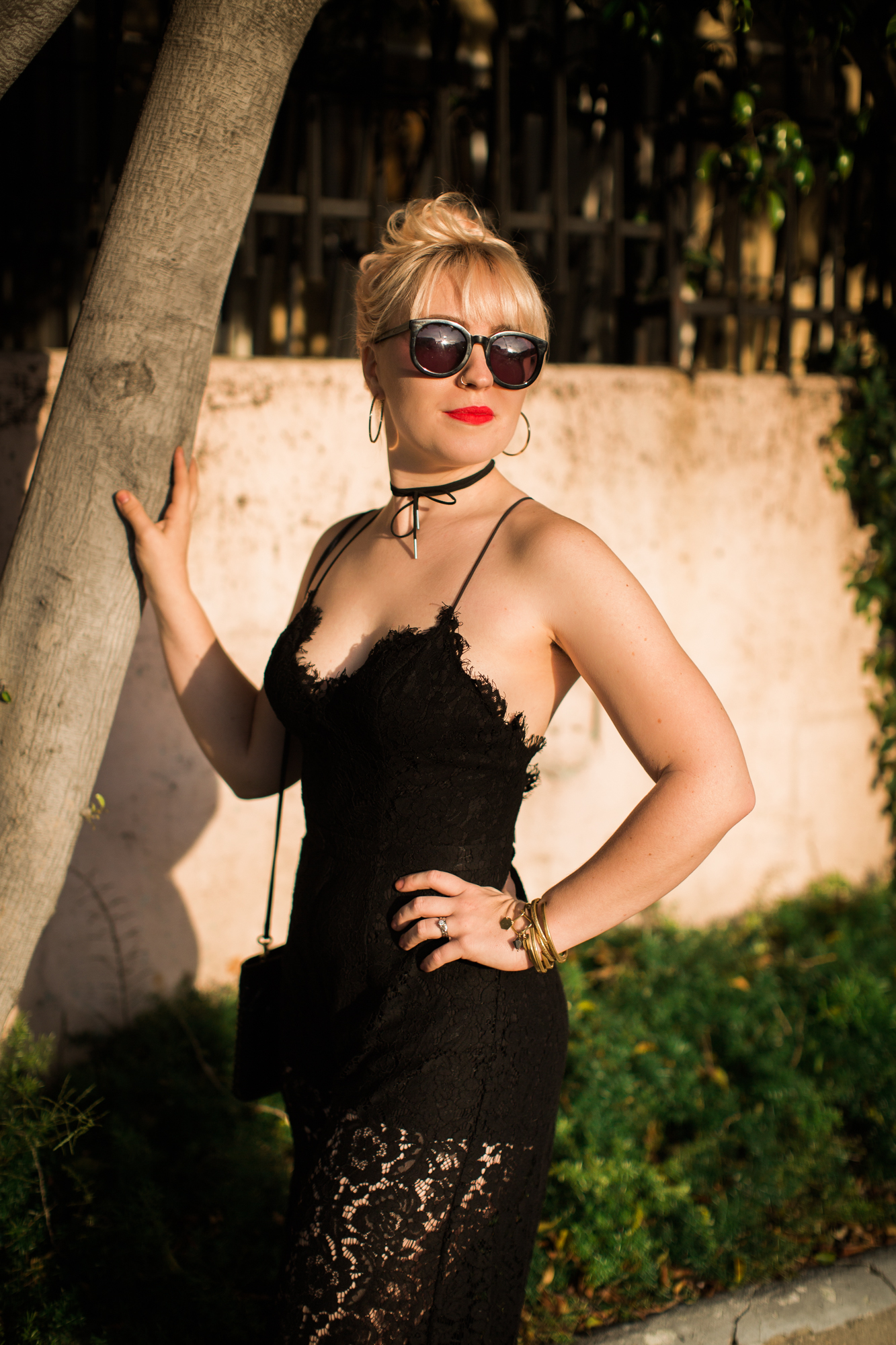 As for Miz Caroline, she took her outfit in an entirely different direction this week! I piled the layers on top of mine while she let the jumpsuit do all the talking. Her evening vibe really shows off the jumpsuit's impeccable fit and construction, and also demonstrate how a few simple accessories (that shoelace choker!) can augment an already standout ensemble. It's day-to-night at its no-brainer finest!

Images: Jayden Lee for Echo & Earl.