If last week's installment of Two Girls, One Kit was all about stepping outside our fashion comfort zone, then this week's has two sneakered feet firmly entrenched in familiar territory! While I'm all for exploring and getting creative with my outfits, sometimes a girl just wants to throw on old favorites and go. But of course it never hurts to update even the trustiest pieces—and that's exactly what Caroline and I did when we traded our usual yoga pants for a pair of black silk harem pants!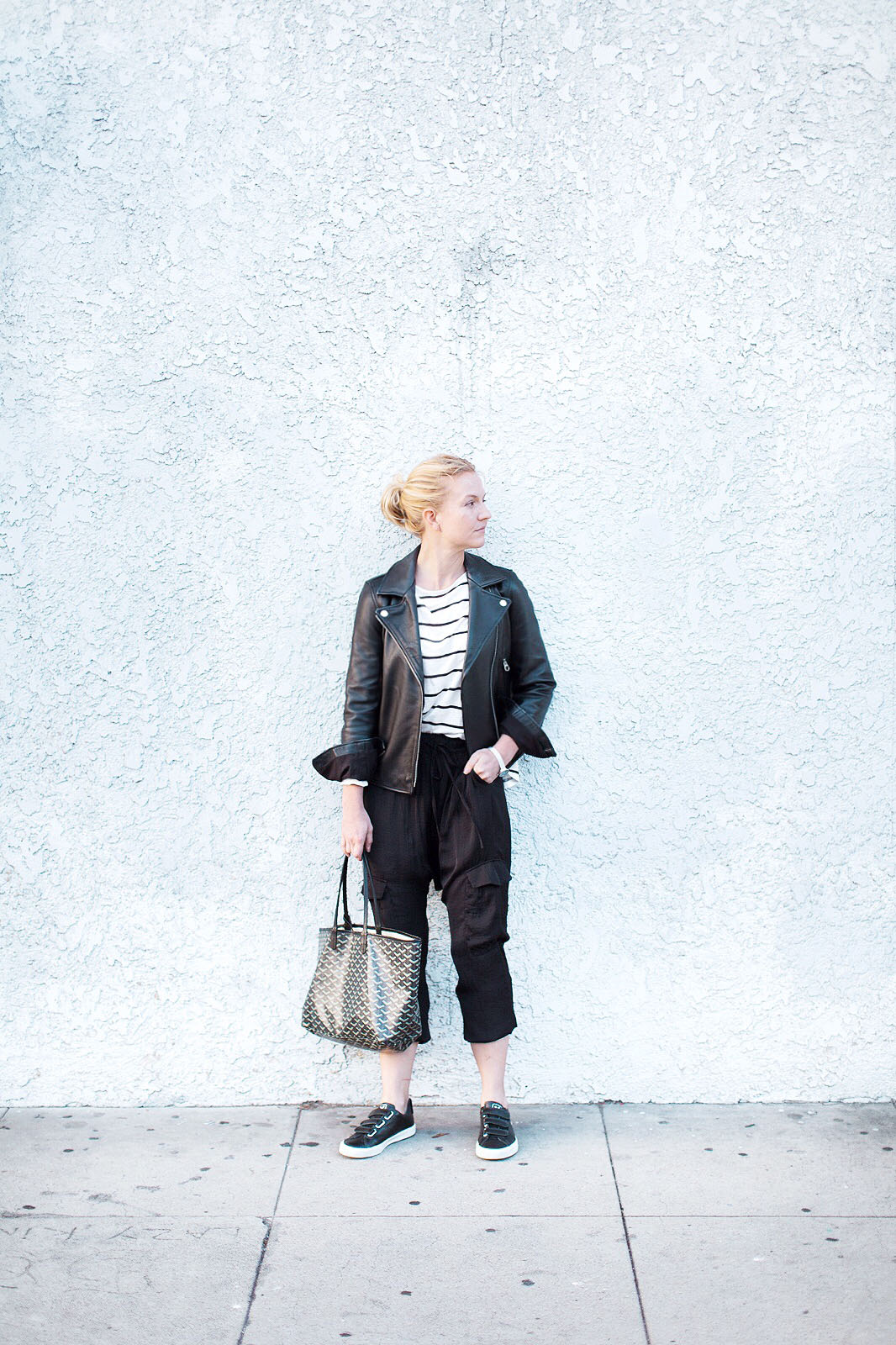 The pants in question are by an Israeli label called Ruti, one of my most-loved brands for tops, bottoms, and dresses that make a chic statement while also checking all the boxes for comfort and wearability. These black silk harem pants perfectly exemplify everything I love about Ruti's brand ethos: the fabric is luxe, the fit is just oversized enough to make a statement but not so huge that you're swimming in them, and the pants are characterized by subtle detailing that take them from everyday to extraordinary!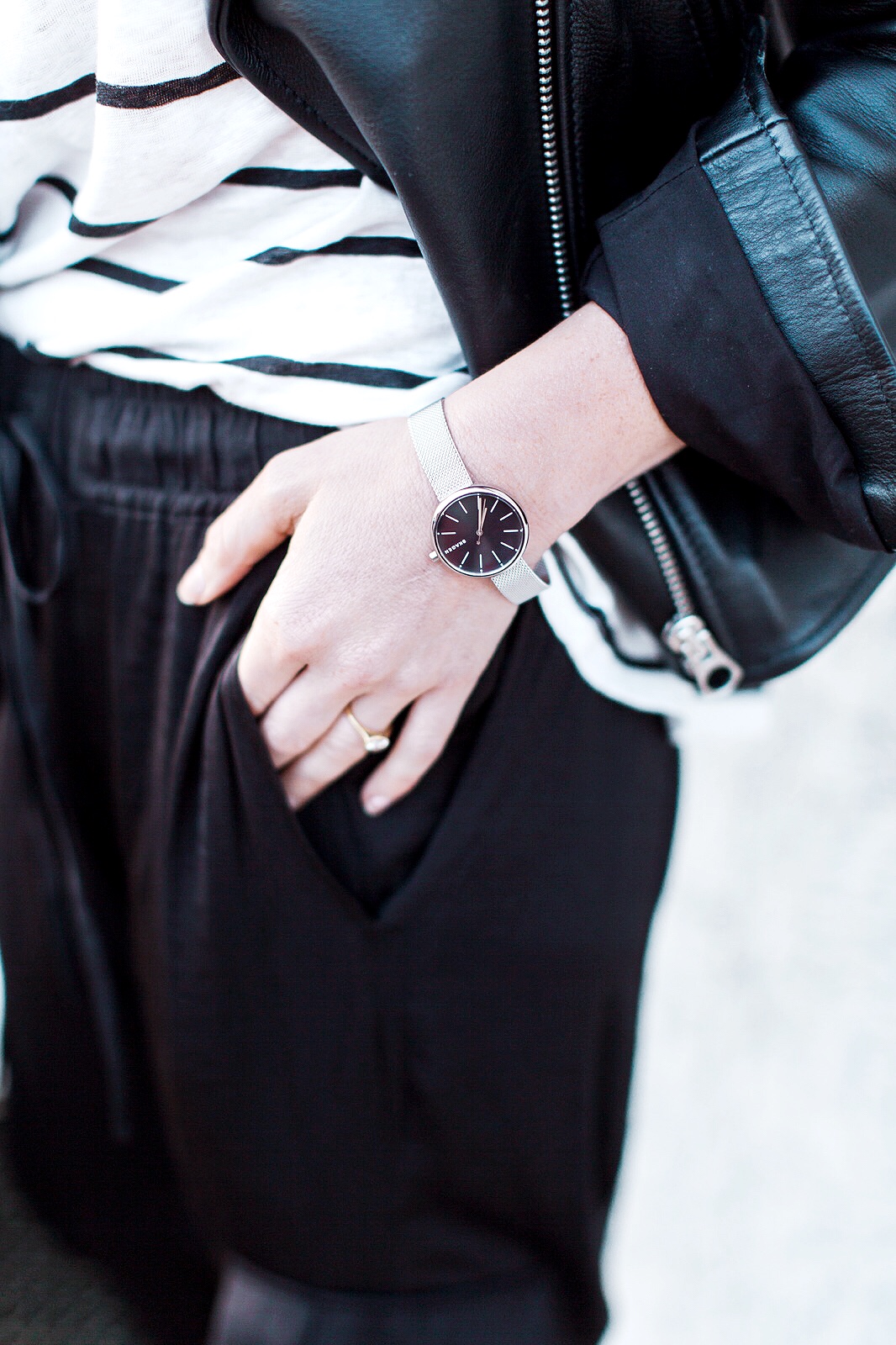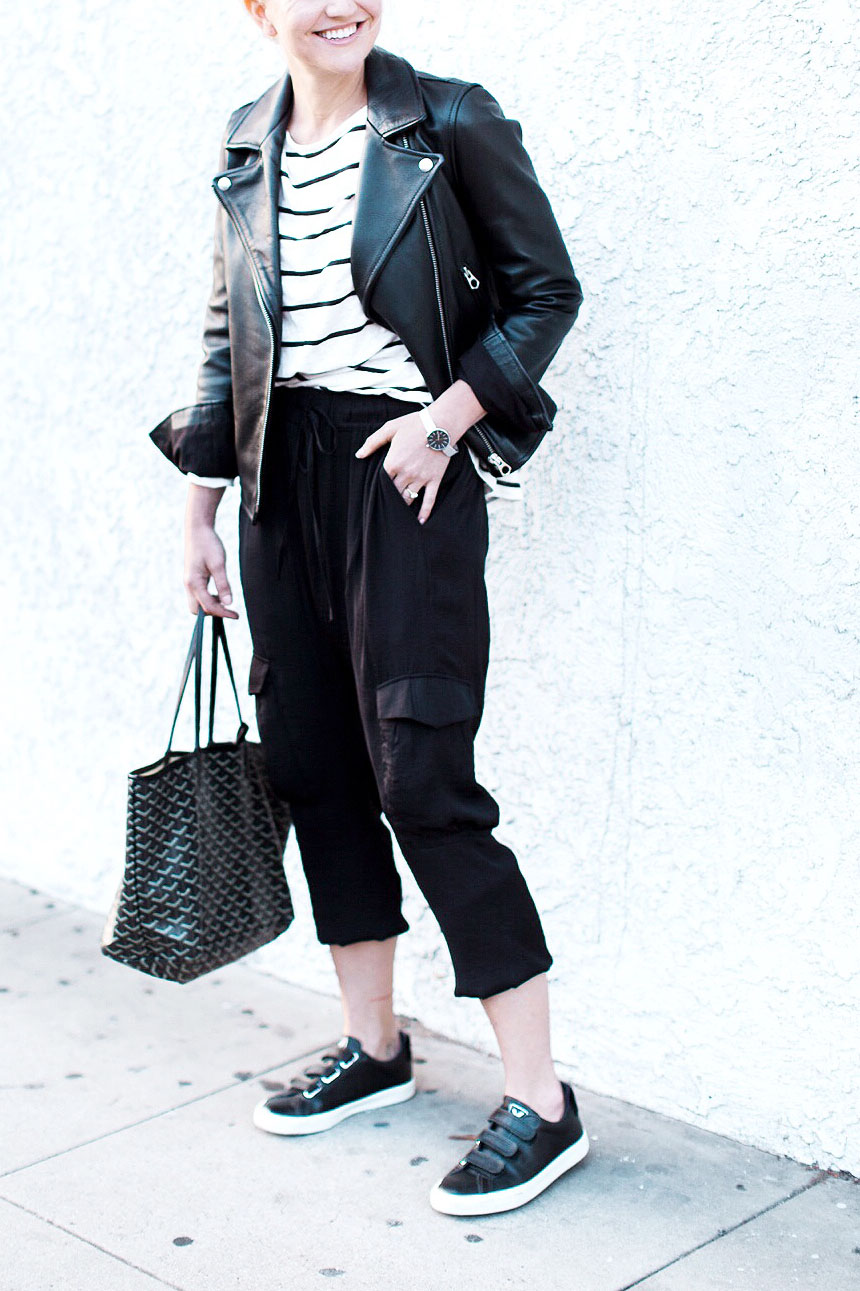 The look I put together to showcase the pants is definitely one of the most "me" outfits I've worn for this series. Although my closet is already full of drapey striped numbers, but of course I simply had to add Ruti's boxy linen tee to this mix. Black leather sneakers, a steel mesh watch, and a classic black leather biker jacket add streetwise edge to an otherwise sporty ensemble. And finally, the iconic print of a Goyard tote elevates the overall vibe for an effect that's layered and multidimensional yet totally laid-back too!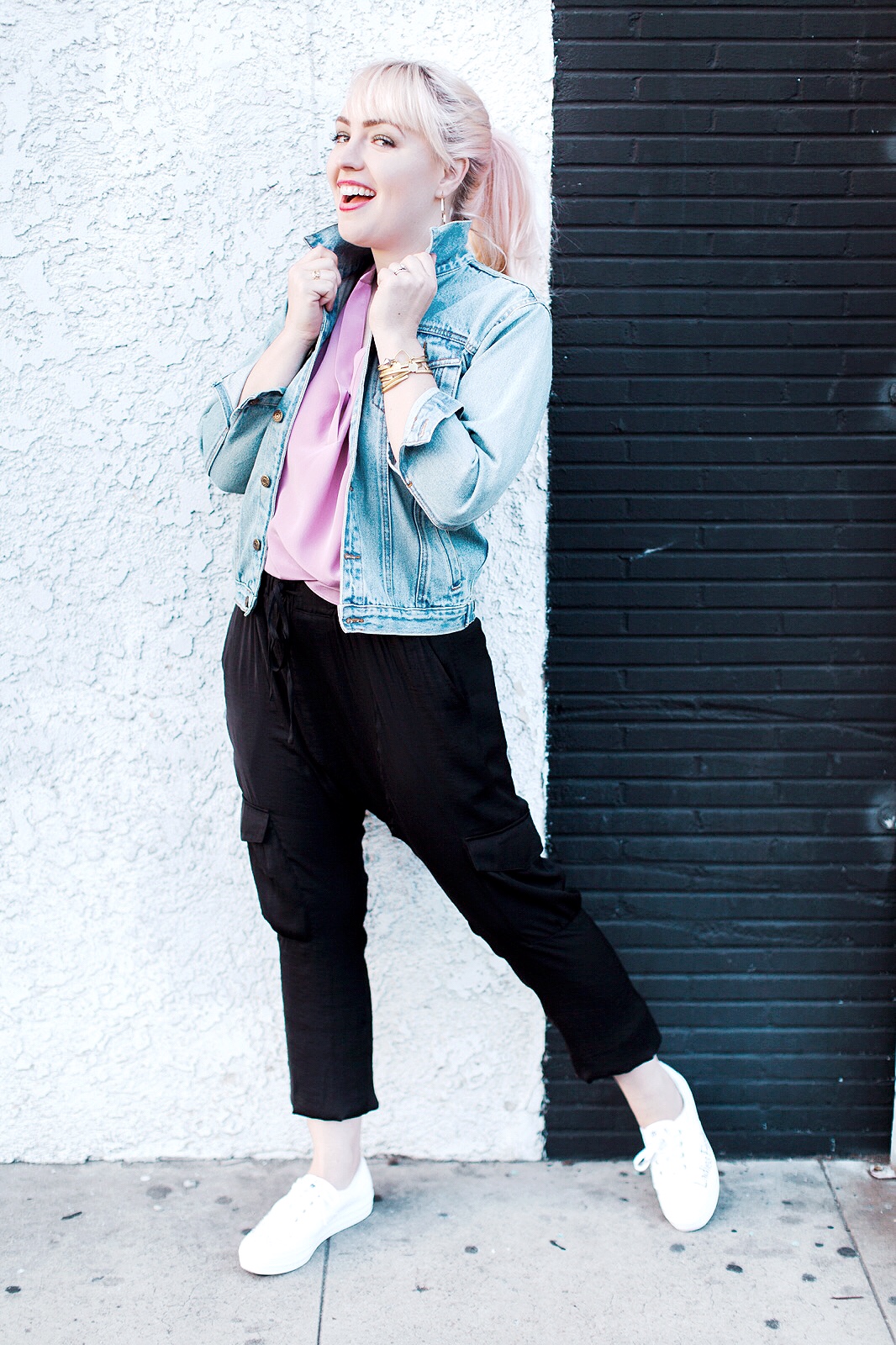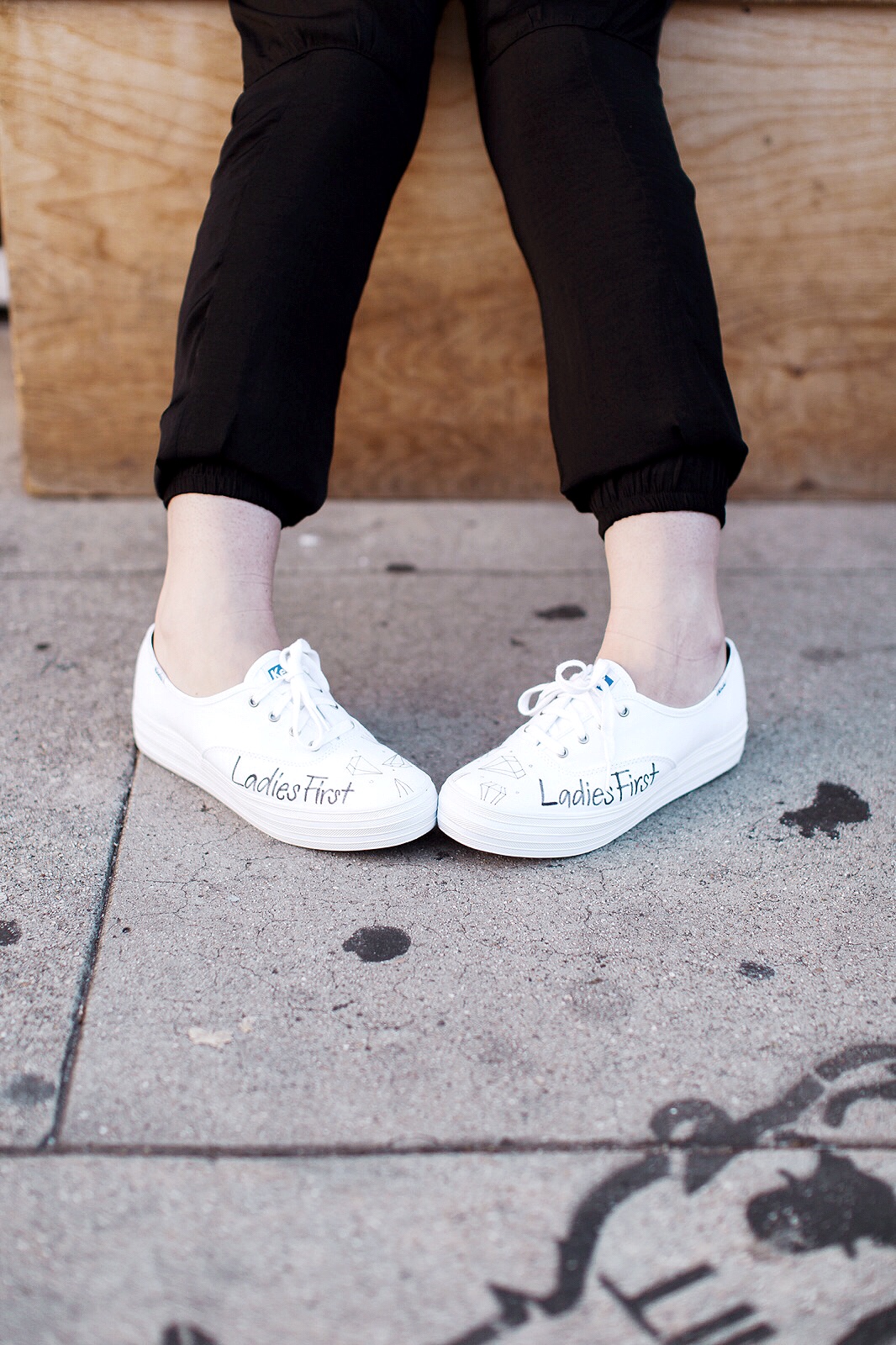 Caroline, inspired by the easy silhouette of the pants, dipped her toes in the tomboy river for her look. A faded denim jacket offers up contrast to the black silk, both in tone and in texture. White platform tennis shoes have a playful and kicky presence. Of course, this being Caroline, a little color was in order—and Ruti's orchid silk blouse just the right pop of bright, springtime flair!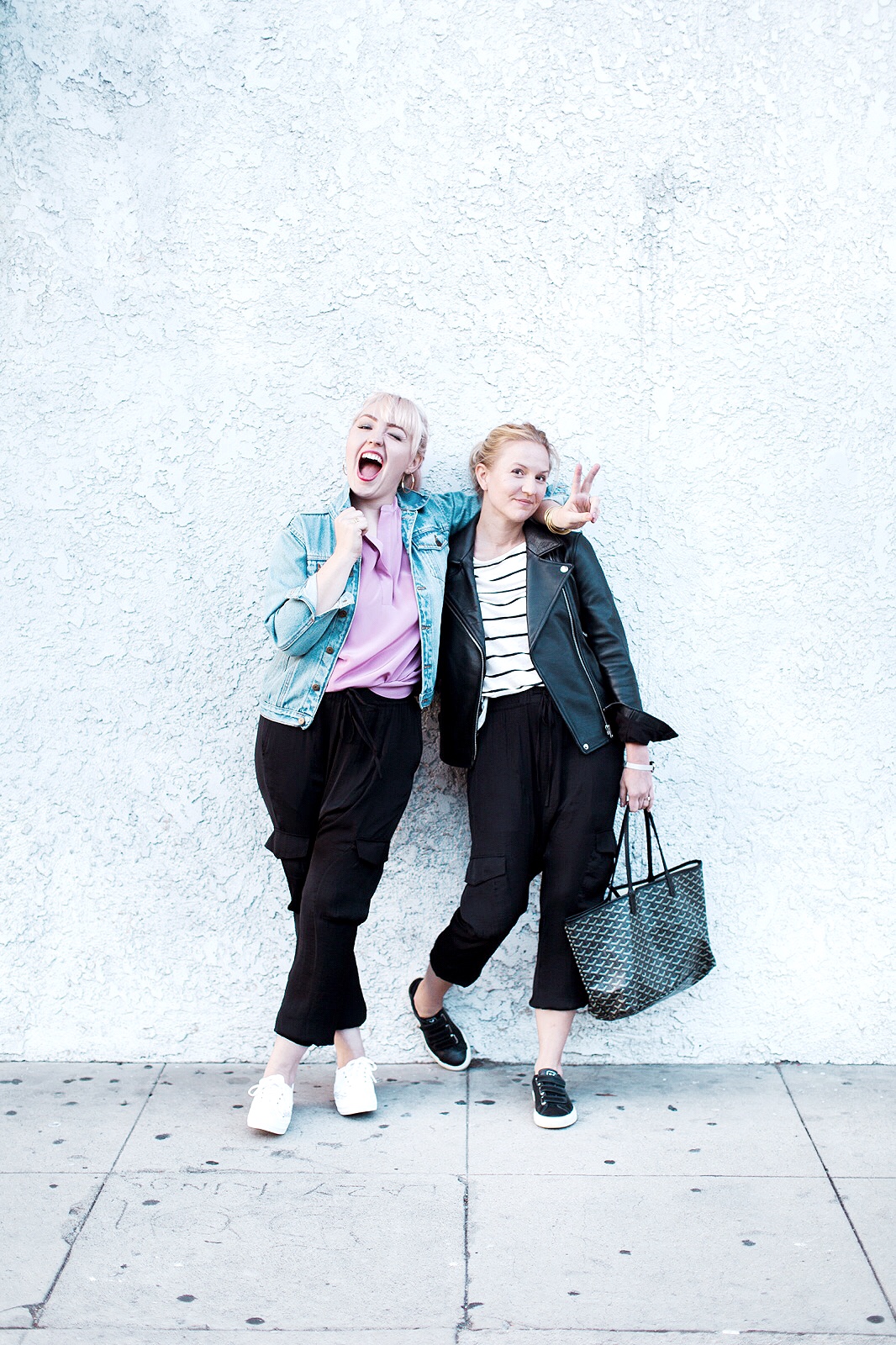 Photos: Jayden Lee for Echo + Earl.