This week's Two Girls, One Kit pays homage to the dark horse wardrobe essential of the last several seasons. If you've not invested in a long vest yet, then move it to the top of your shopping list because boy, howdy, are you gonna wonder how you ever lived without one! It truly is the ultimate layering piece, adding a serious dose of cool to any look. Plus it has the same effortless outfit-making panache as a denim or leather jacket, but because its sleeveless it will carry you through the warmer months!
Of course, not all long vests are created equal—and this one from Thacker is definitely the standard bearer for the style. Its fluid drape moves with every step, and those side vents show off whatever chic pieces you decide to layer underneath. Subtle detailing like a rear belt and patch pockets elevate it further. Oh, and shall we talk about this rich, caramel shade of brown? Such a fresh take on neutral dressing!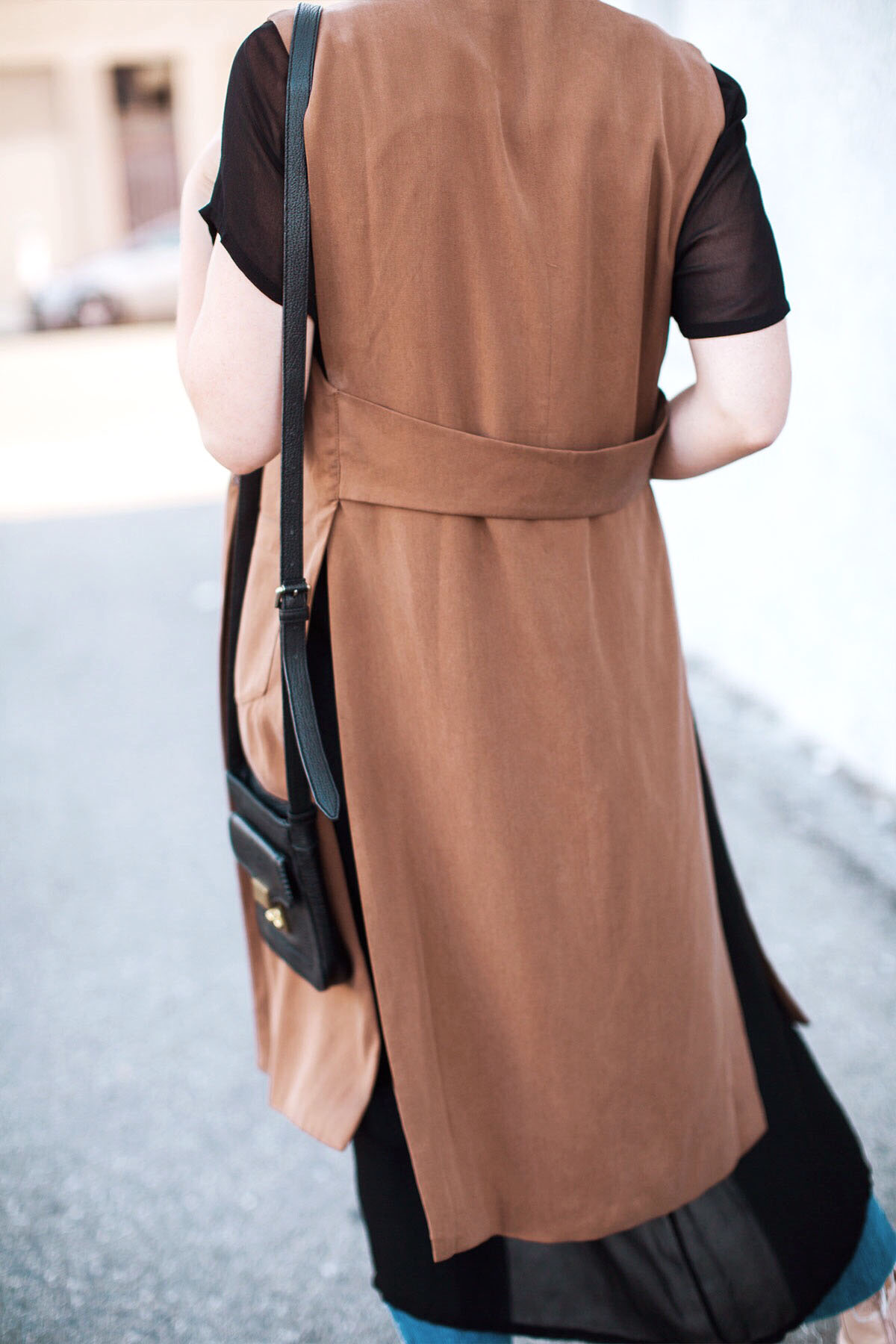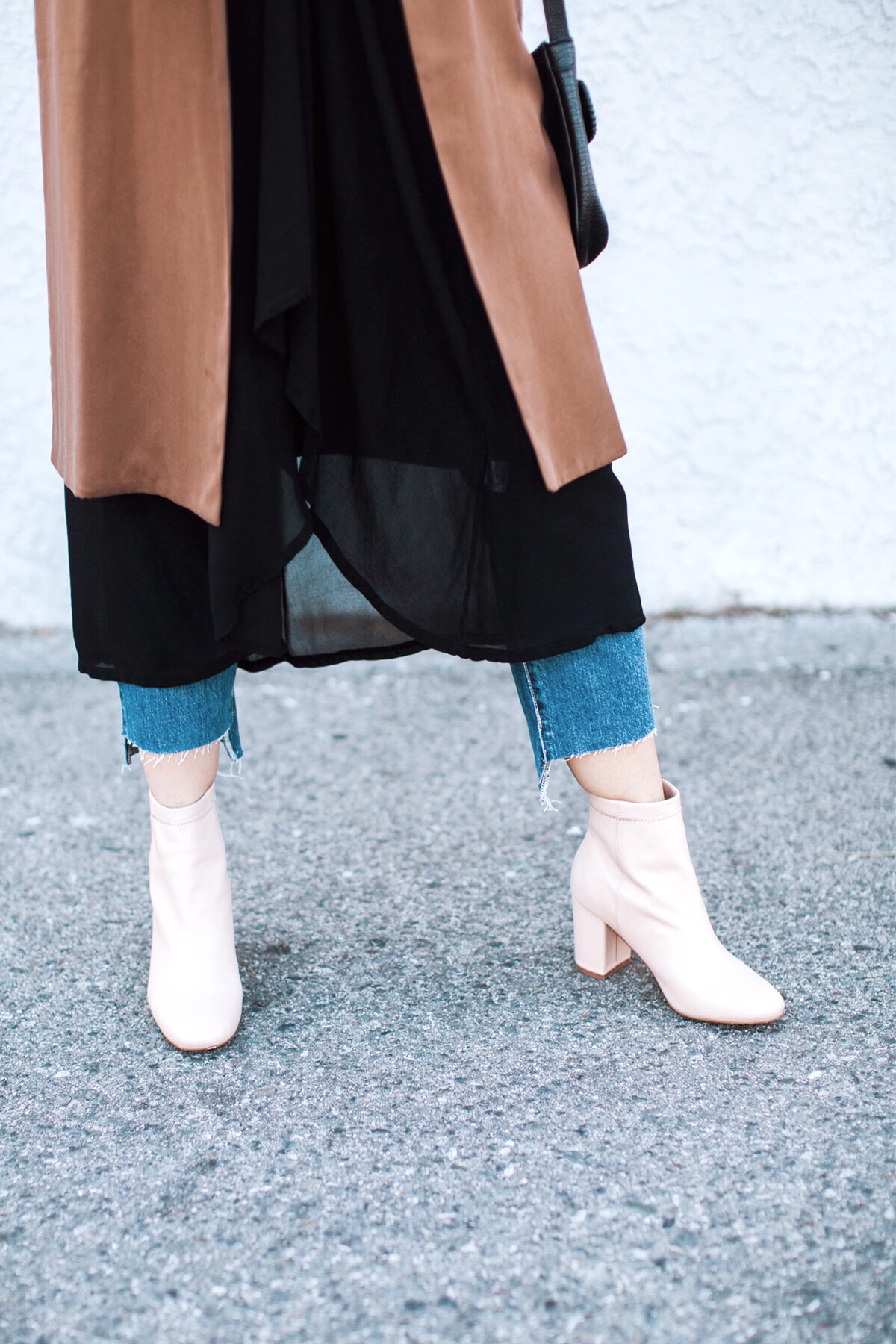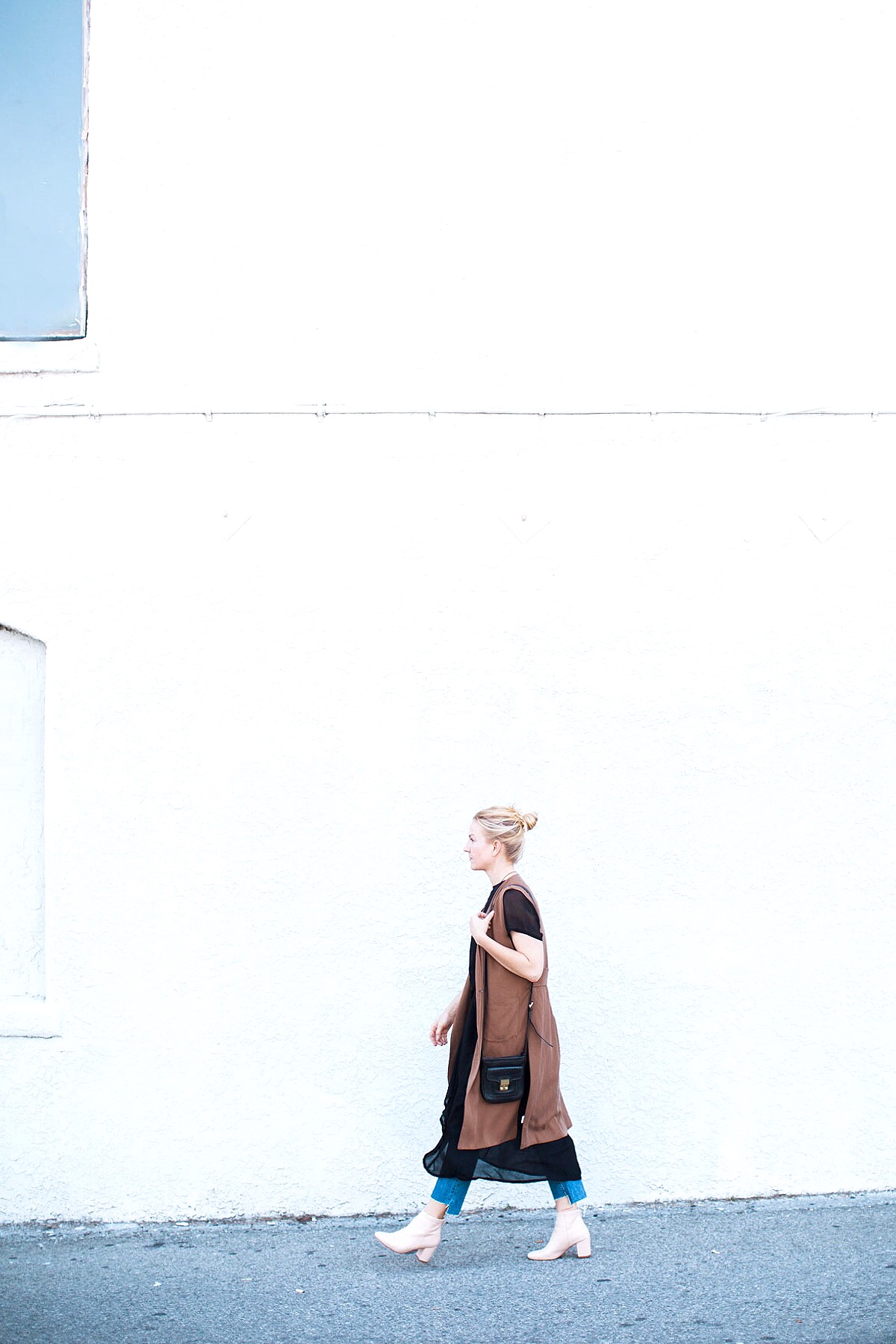 For my look, I really ran with the concept of layering and channeled my inner art gallery goer. The vest tops an outfit comprised of a sheer maxi dress and step-hem jeans, and I'm loving how it looks at once simple yet multifaceted! The palette of tobacco brown and black feels so rich, especially with nude ankle boots to balance out the deeper hues. A petite black crossbody bag completes the architectural vibe of my ensemble.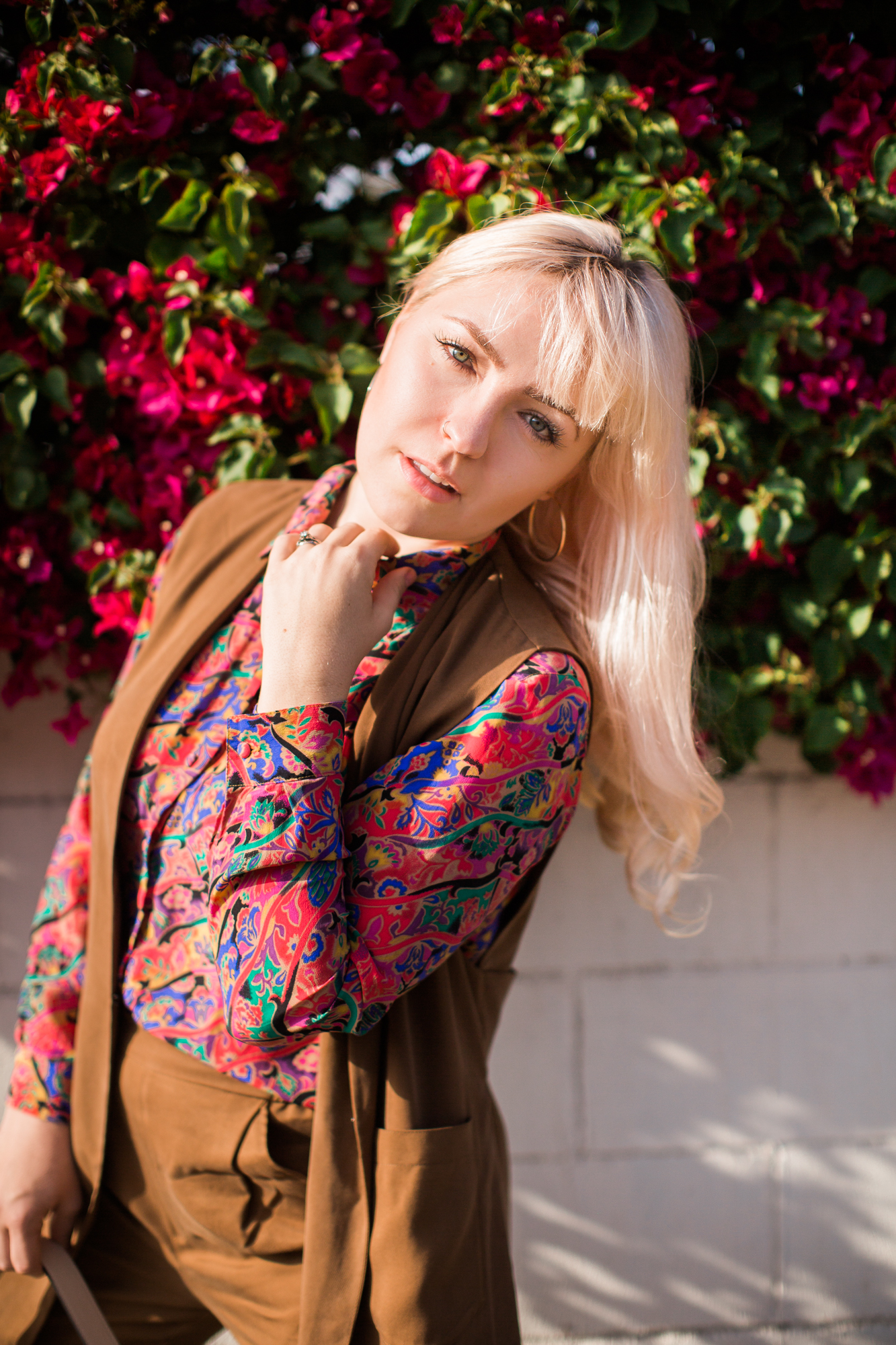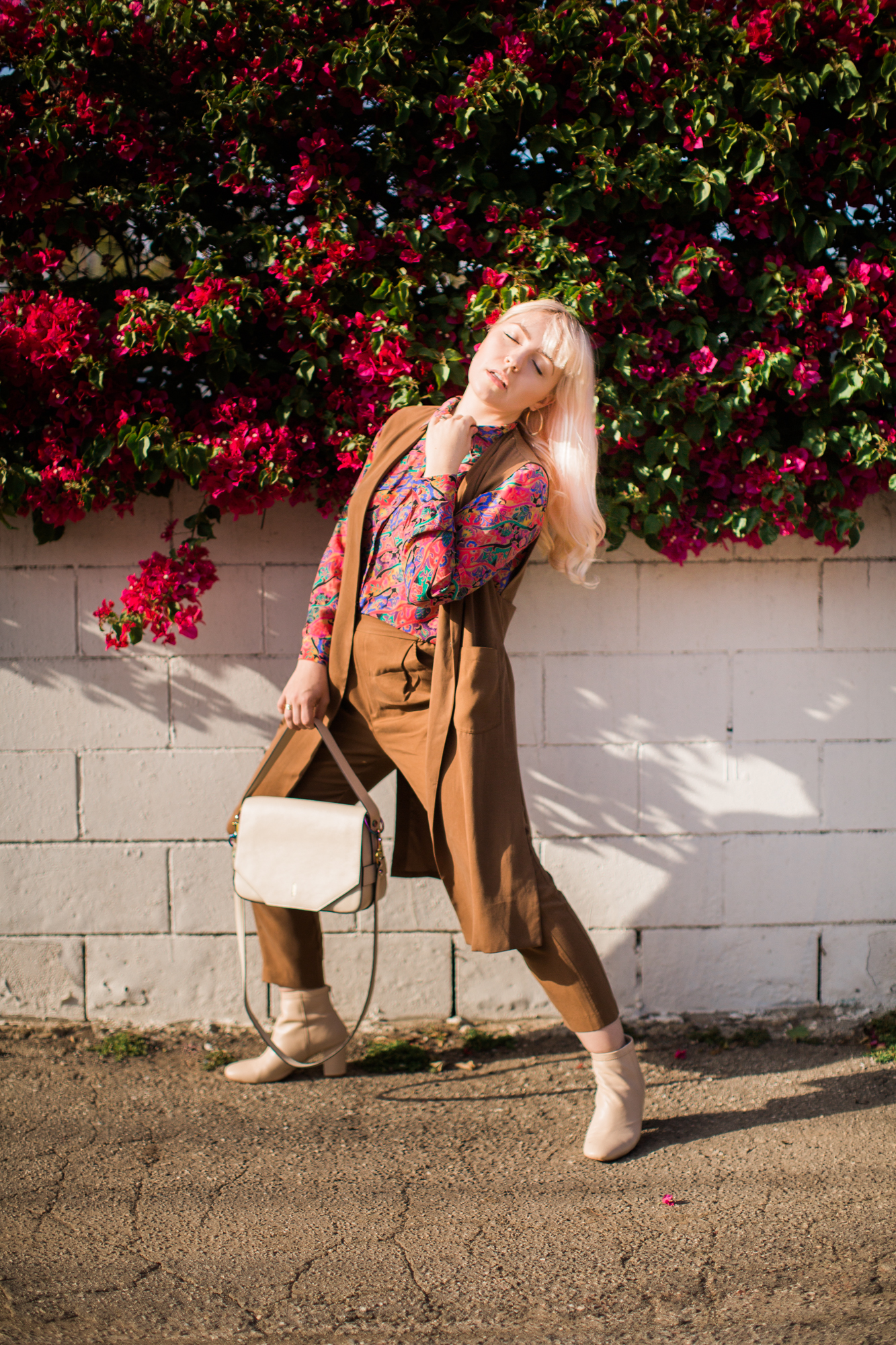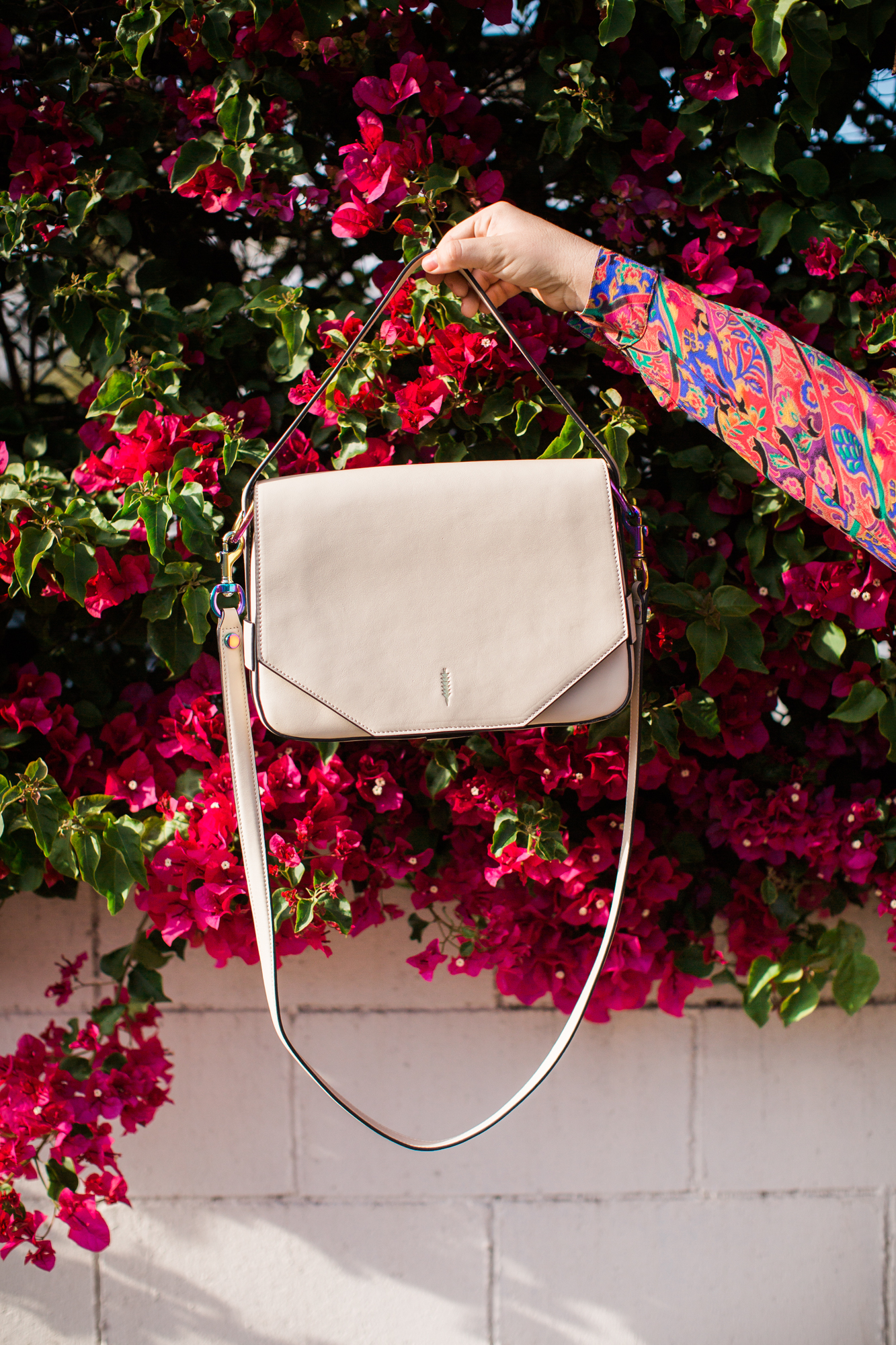 But Caroline really stole the show this week! Not only does she slay with those avant-garde poses, but her outfit is in perfect harmony with her personality. It's outspoken yet considered, eye-catching yet harmonious. Her Thacker trousers pair with the vest for a streamlined effect that counters the wild print of her blouse; and the rainbow hologram hardware on her otherwise modest top-handle bag injects even more flash. Now raise your hand if you think the long vest deserves a blog series all it's own—'cause I certainly do!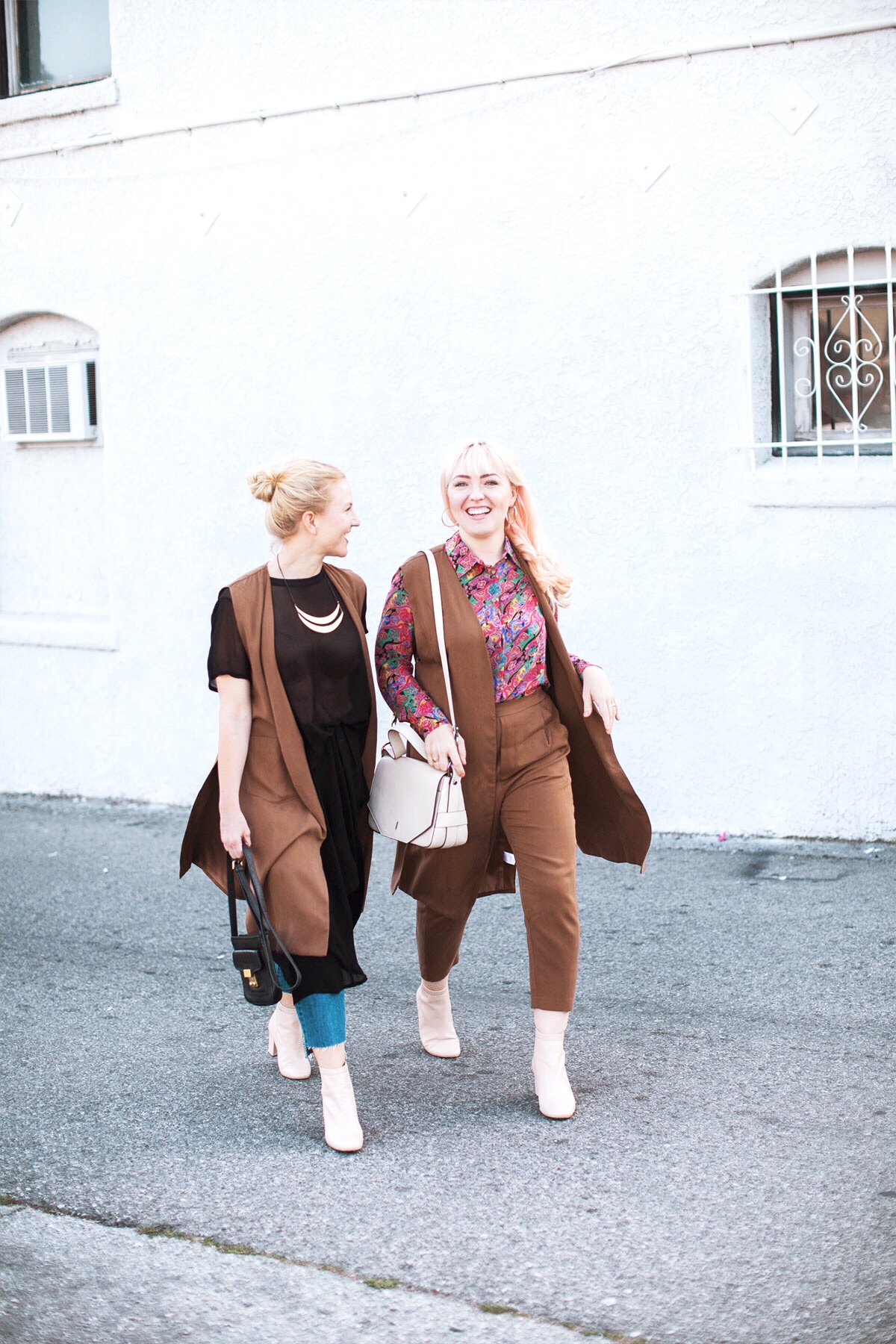 P.S. Be sure to head over to Caroline's blog and see more of how she styled hers! Photos: Jayden Lee for Echo & Earl.