Caroline and I realized recently that we've never featured a shoe label on Two Girls, One Kit! It's a crime, really, because if anyone knows how a great pair of shoes can make an outfit, it's this diehard minimalist dresser. When your closet is full of jeans, tees, and button downs in monochromatic solids, a show-stopping shoe wardrobe is essential for mixing things up!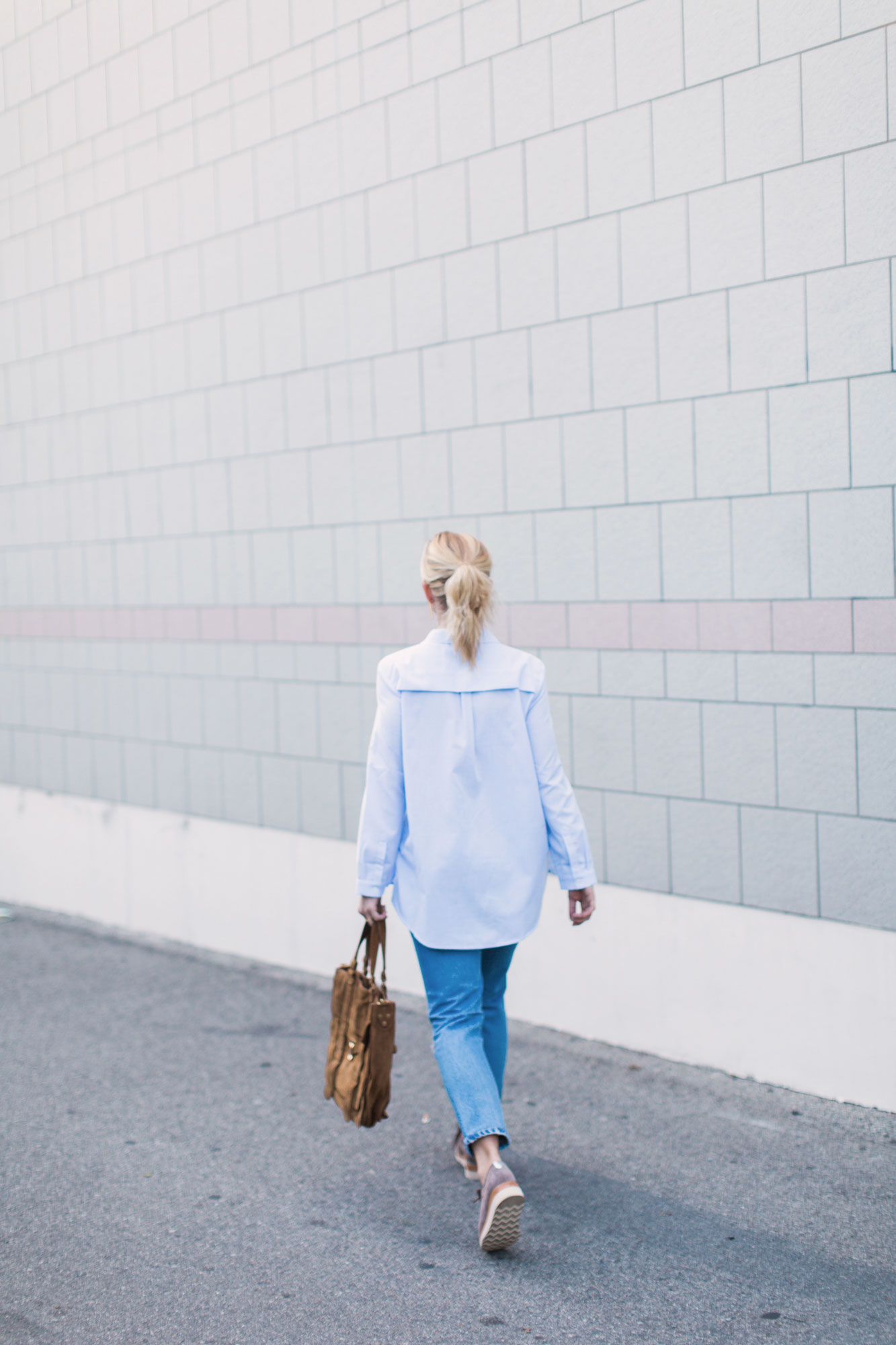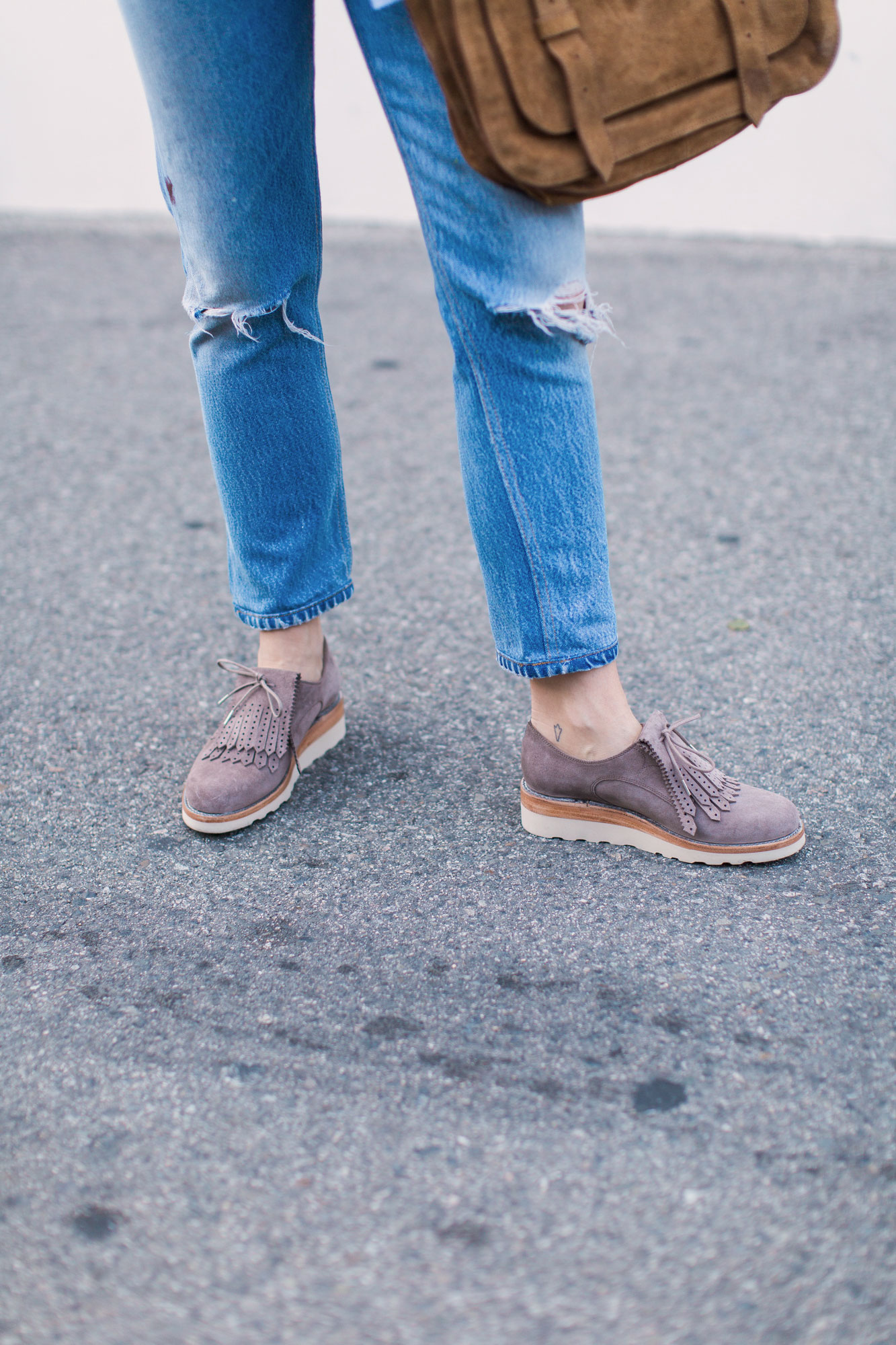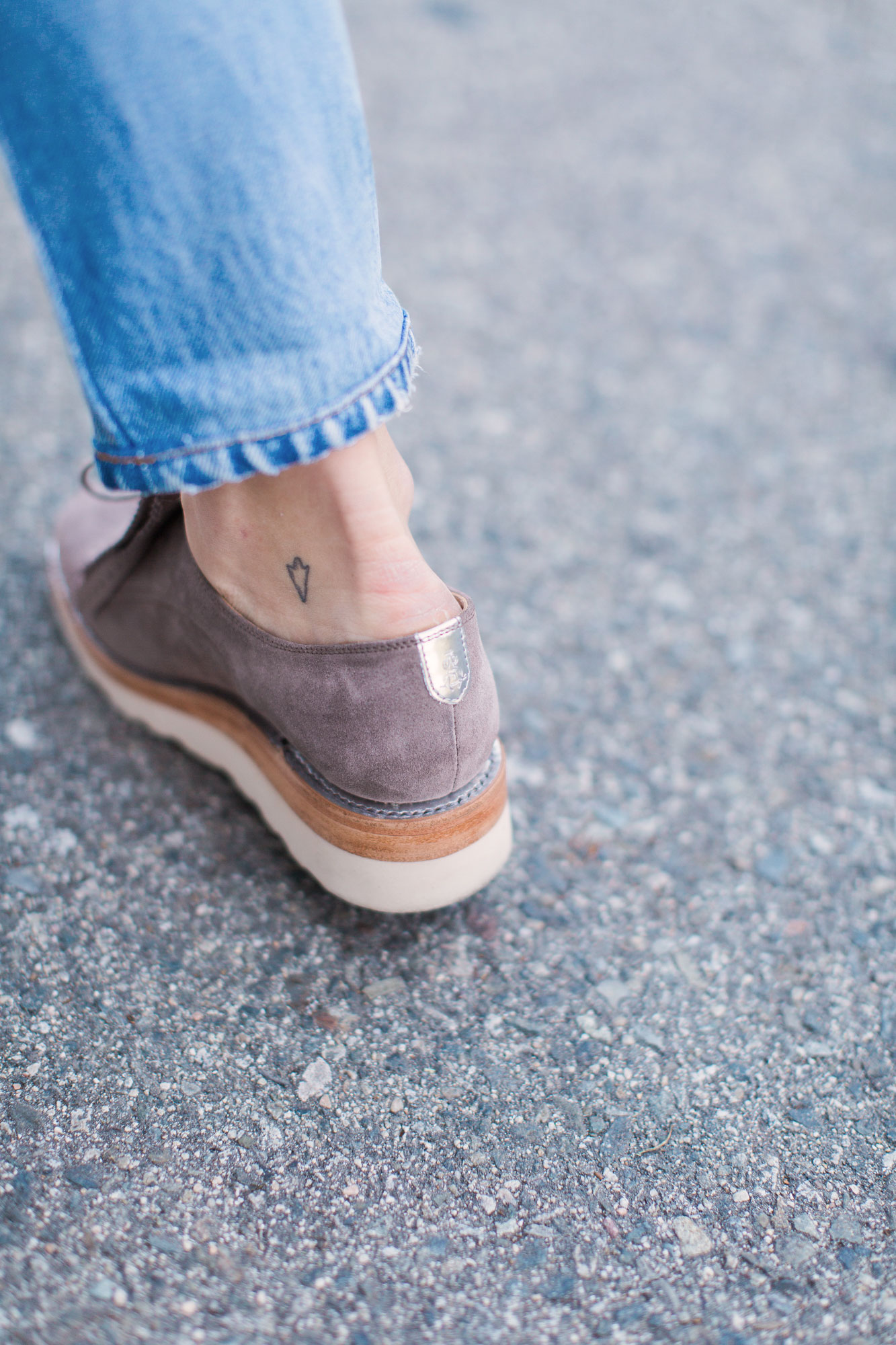 We decided we needed to correct our oversight STAT. But we couldn't make just any shoes our first footwear focused installment of Two Girls, One Kit! So we went knocking on the doors of The Office of Angela Scott, a SoCal-based brand that's celebrated for its playful and unexpected twists on menswear-inspired shoe silhouettes. Think floral patent monkstraps, rose gold stacked heel loafers—or in our case, a suede oxford with a platform creeper wedge and a removable kilty fringe in a sultry, subtle shade of fawn. Aren't. They. Stunning?!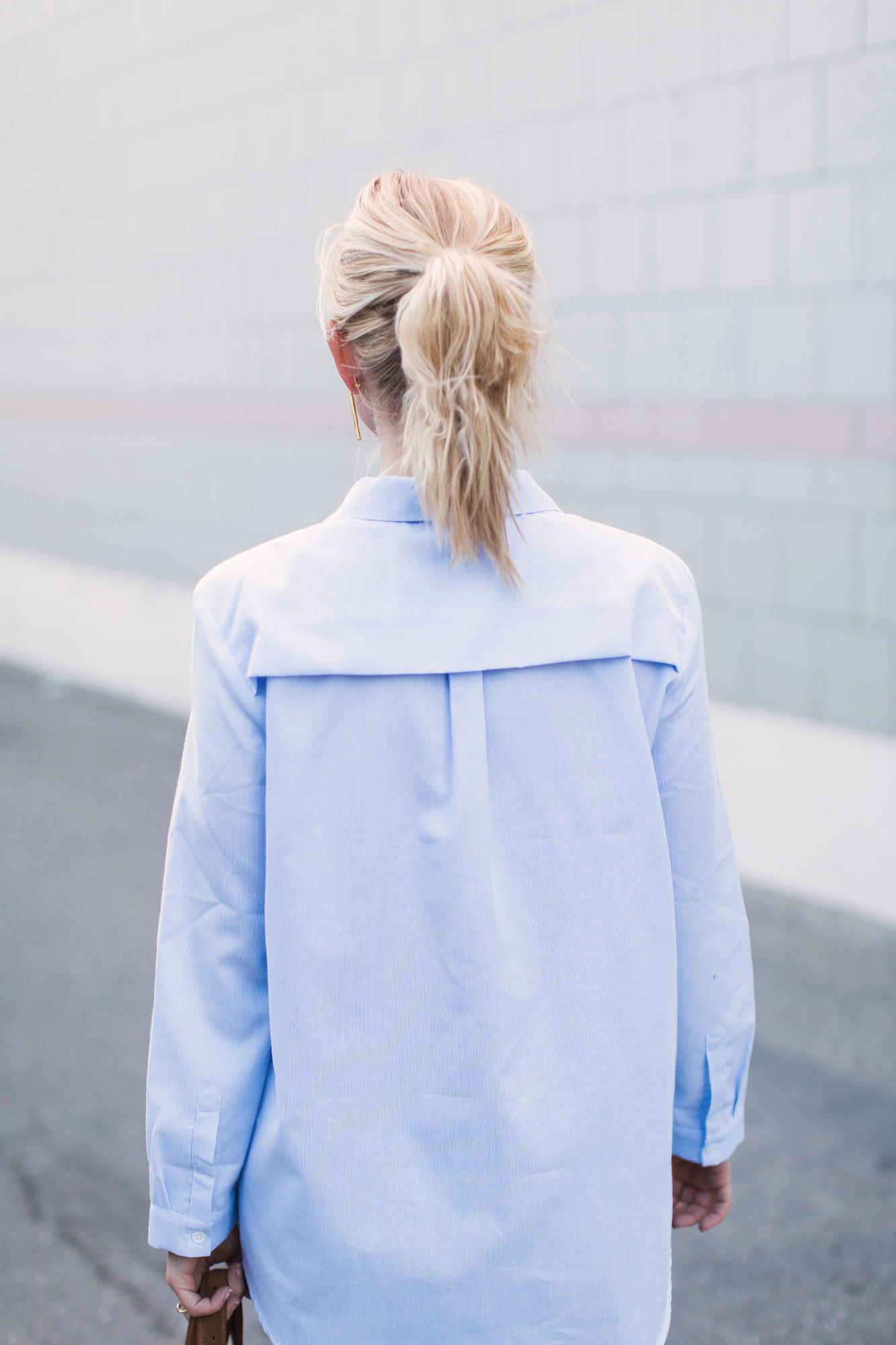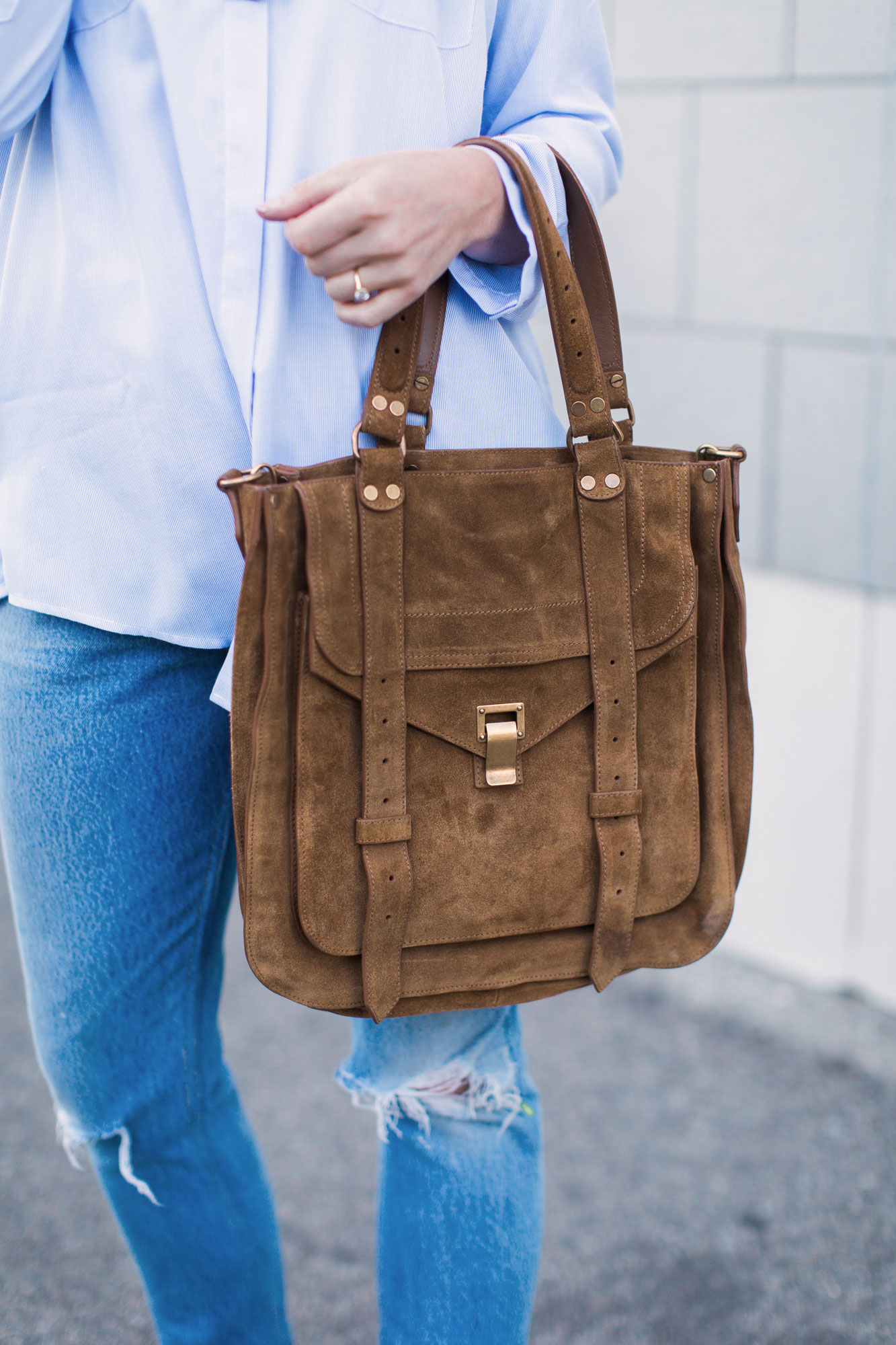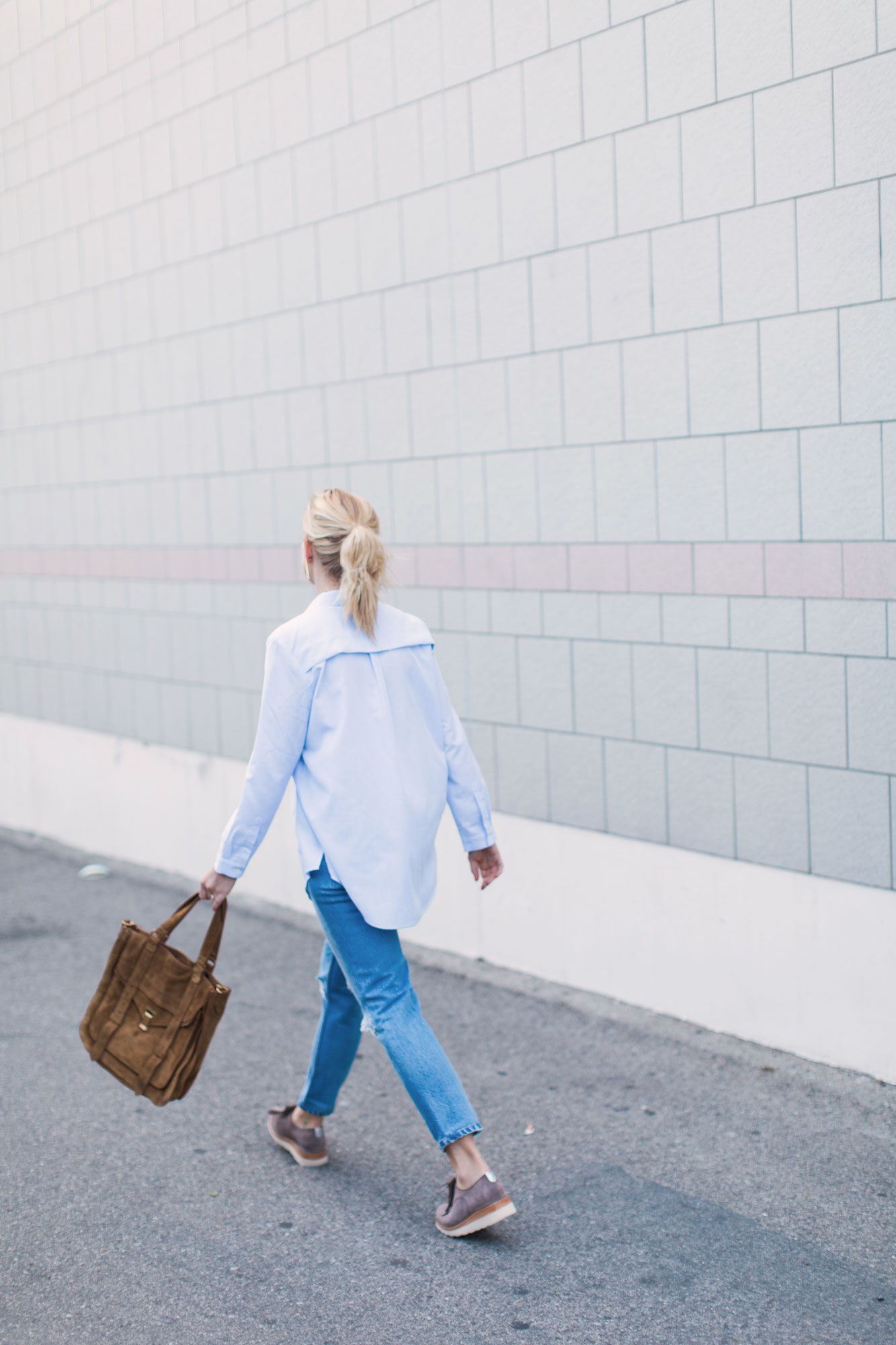 I couldn't resist exploring the tomboy vibe of these handsome lace-ups, so I channeled schoolboy chic in an oversized collared shirt and vintage straight leg jeans. The special details of the shoes set the stage for an outfit comprised of timeless shapes rendered one-of-a-kind with unexpected details: the structured yolk on my shirt, or the rich caramel color and brass hardware of my PS1 satchel.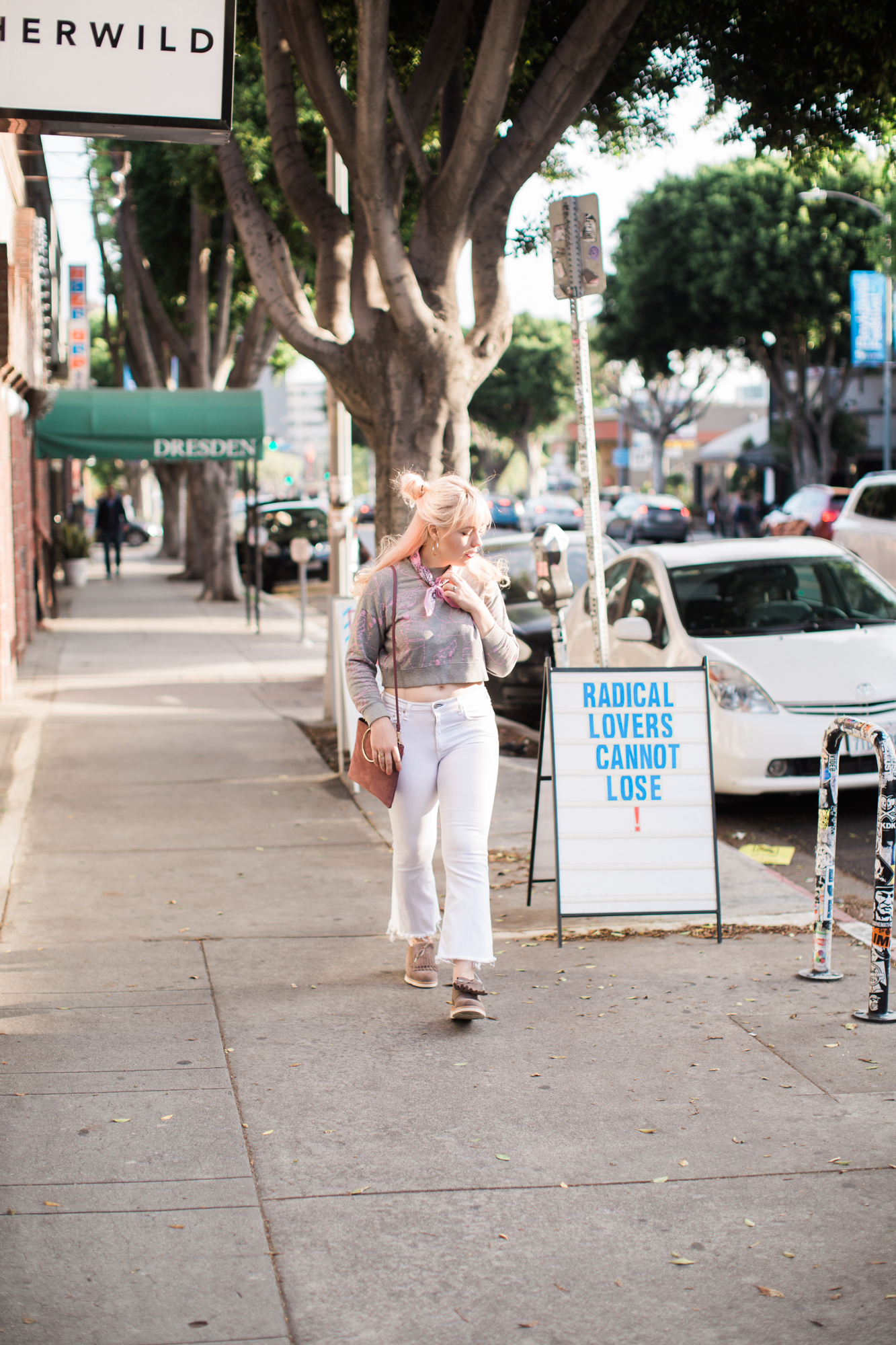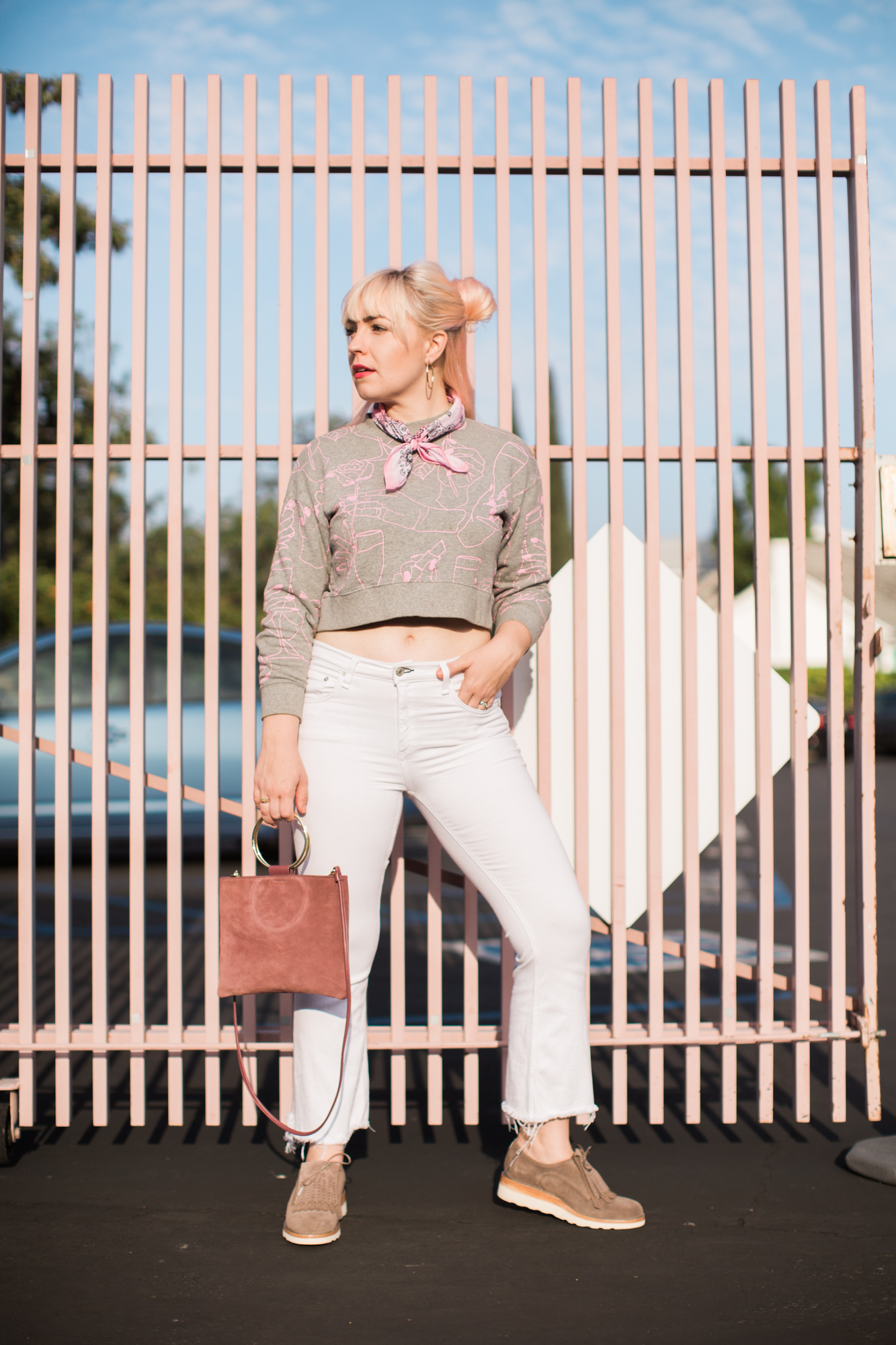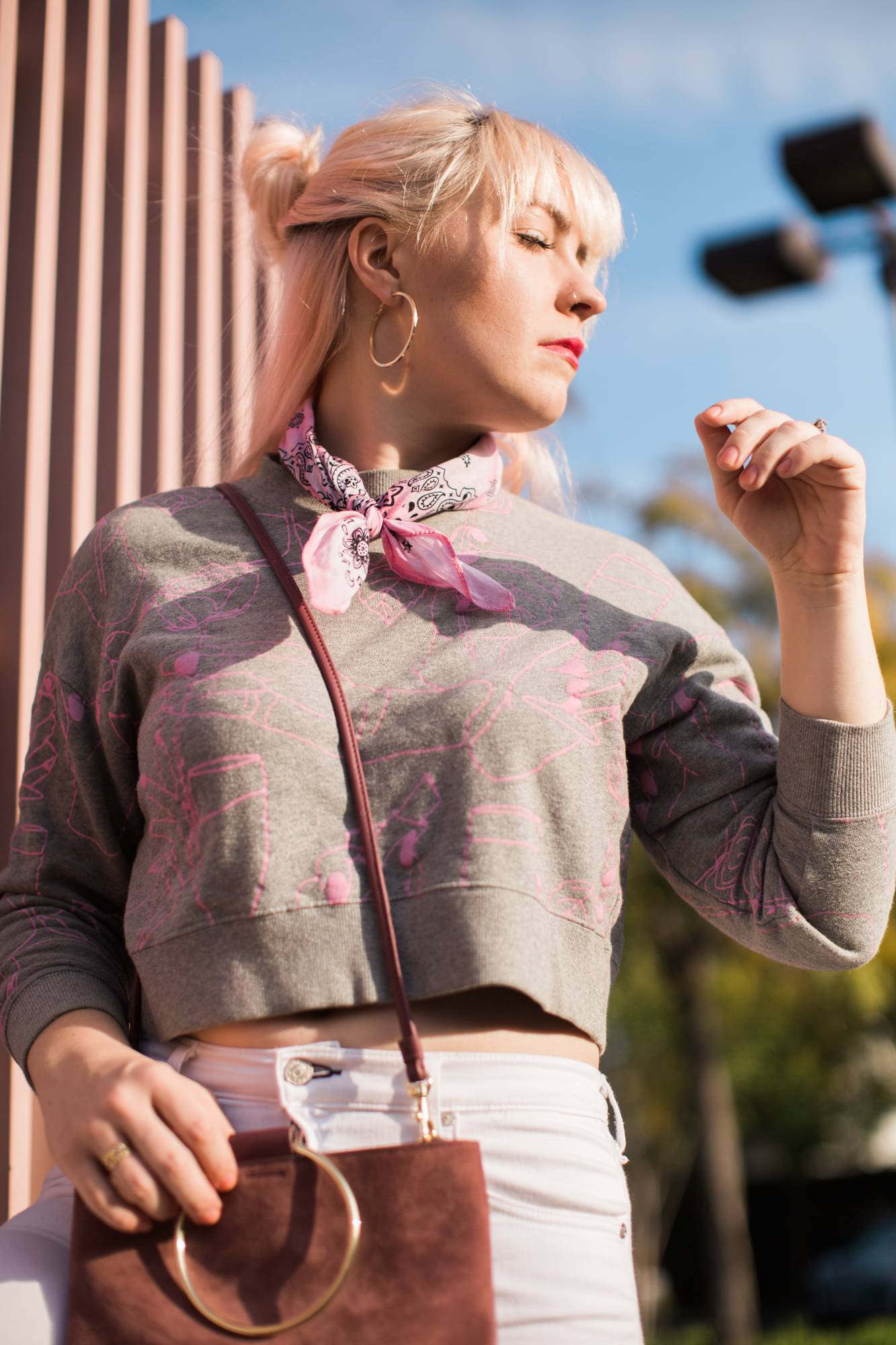 Caroline took the quirky route (as she so often successfully does!) and paired her pair with white kick-flare jeans. The cropped length shows off the shoes' shape so well! Her grey top picks up the cooler undertones of the oxfords' color, and of course a little pop of pink makes the outfit 100% her. I'm loving our looks so much, I think we'll have to focus on feet more often, don't you?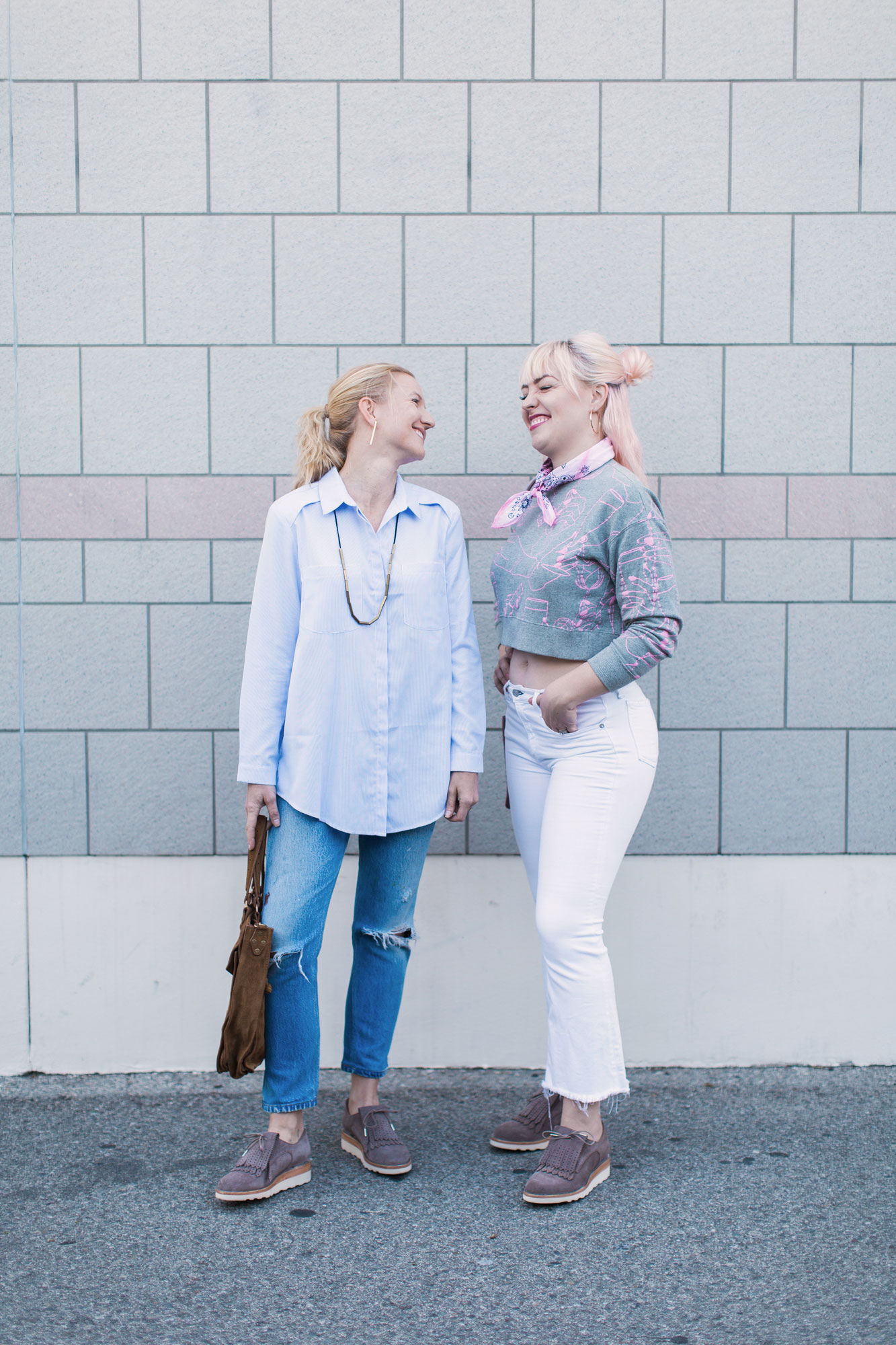 Photos: Jayden Lee for Echo + Earl Photography