Raise your hand if you've got an entire Pinterest board devoted to impeccably organized closets. If the sight of neatly stacked sweaters and tidy rows of shoes sends a shivery thrill of excitement down your spine. If an afternoon spent browsing through the cleaning and organization supplies store is your idea of a good time. If you're nodding enthusiastically, then there's a very good chance that you're as closet obsessed as I am. And if, like me, your limited home storage space has thus far kept your dreams of closet greatness locked in the world of fantasy, then this post is for you. Because I'm here to tell you that a Pinterest-worthy closet makeover can be yours—and that you can create it for less than $75!
I know. A bold claim. I wouldn't have believed it myself a week ago! But then eBay challenged me to scratch my Spring Cleaning itch using goodies purchased with an eBay gift card. Their gift cards are the perfect option for everyone on your list—and for any occasion—since the recipient has full access to the site's massive selection. Got a recent grad in need of #adulting essentials? Or a mom with super specific taste and a passion for affordable designer fashion? Or just a hard-to-shop-for birthday girl with a zillion household projects on her radar (ahem?!). Then stock up on eBay gift cards and you'll be the hit of every celebration this season and beyond!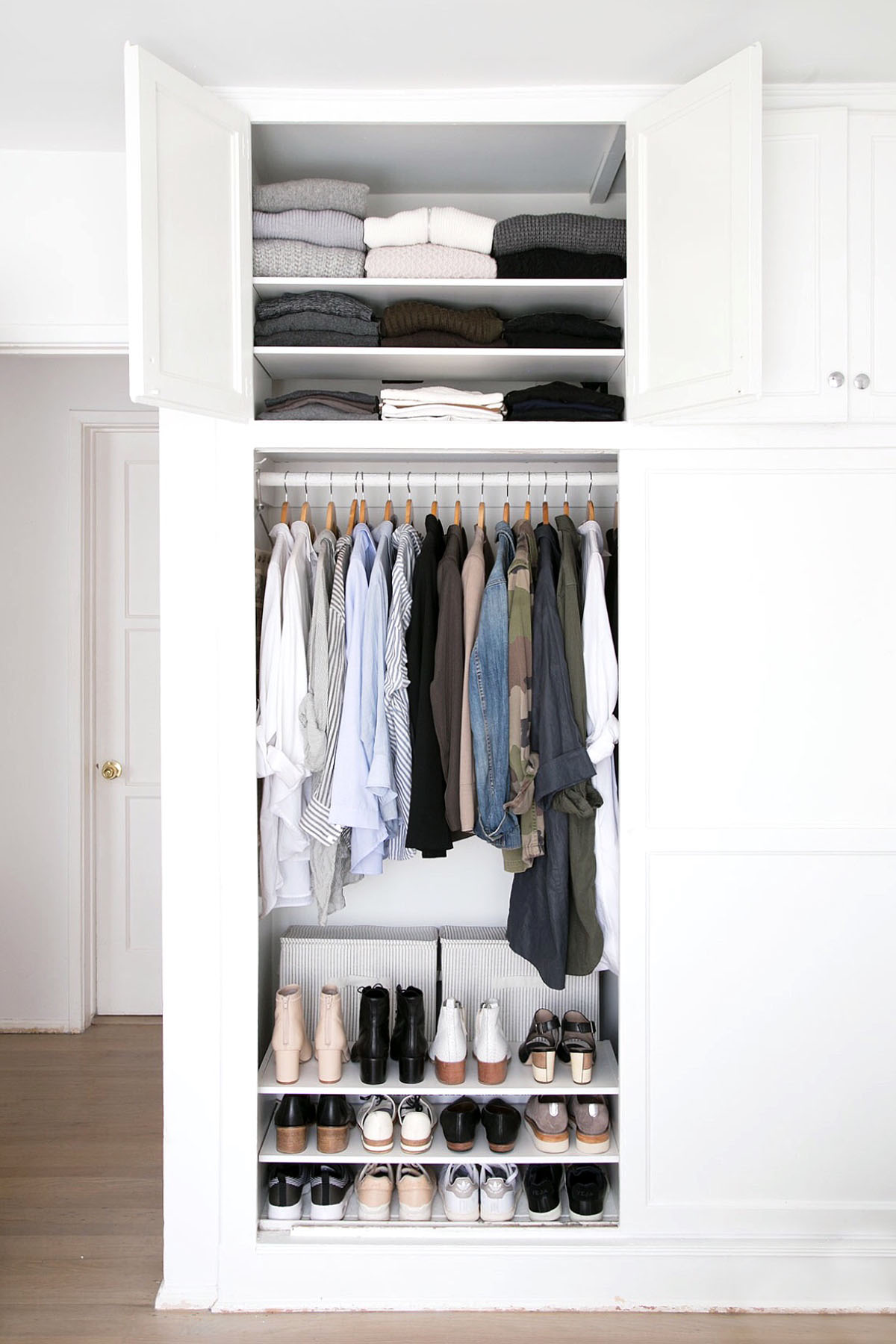 Since we moved into our new house last December, my closet has been a veritable disaster zone, making it the perfect candidate for some eBay Spring Cleaning TLC. The first order of business was to ditch the haphazardly acquired "organization" tools I've been using for the past few years (see bottom photo for a "before" shot). They included a wicker basket from a thrift store that was housing my undies and socks; and a wire bin that I'd been stuffing sweaters into for lack of any better spot. Both containers routinely snagged my delicate silks and knits, and both made it really hard to maintain any semblance of order after a chaotic morning of digging for just the right item to wear. Plus, I was committing the cardinal storage sin of letting my vertical space go to waste. Shoes, scarves, jewelry, and other accessories routinely piled up on the closet floor because I had no smart system for keeping them in check!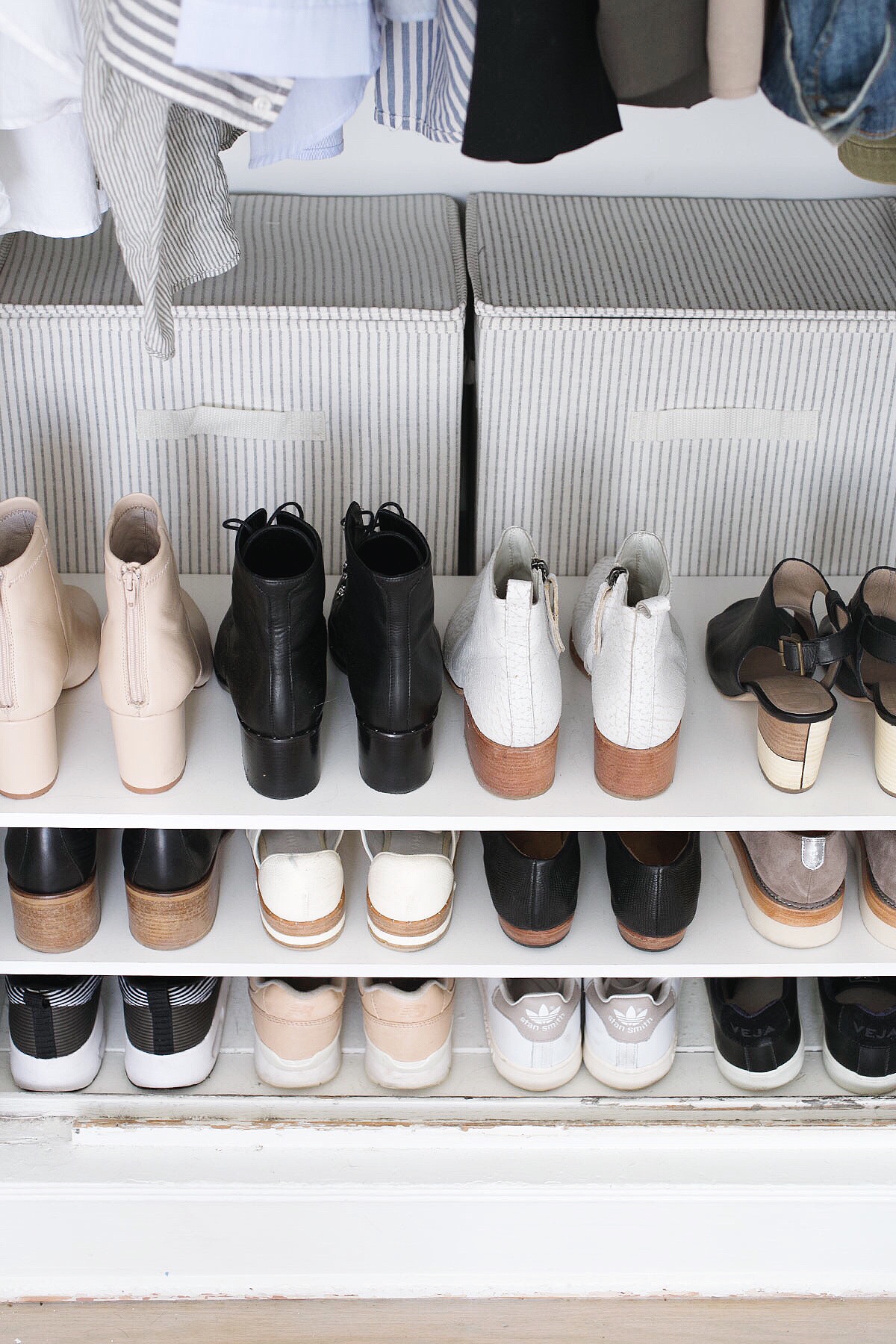 Once I'd cleared everything out, it was time to build my DIY custom closet! As is so often the case, less is more when it comes to organization supplies, so I picked up two stackable shelves—one for the shoes on the floor of the closet and one for tees and sweaters in the overhead space above. Because the shoe shelf was relatively shallow, I was able to fit two canvas storage bins behind the shelf to corral socks and underwear. The icing on the closet cake was a hanging jewelry keeper that makes grabbing those finishing outfit touches a breeze when I'm rushing out the door.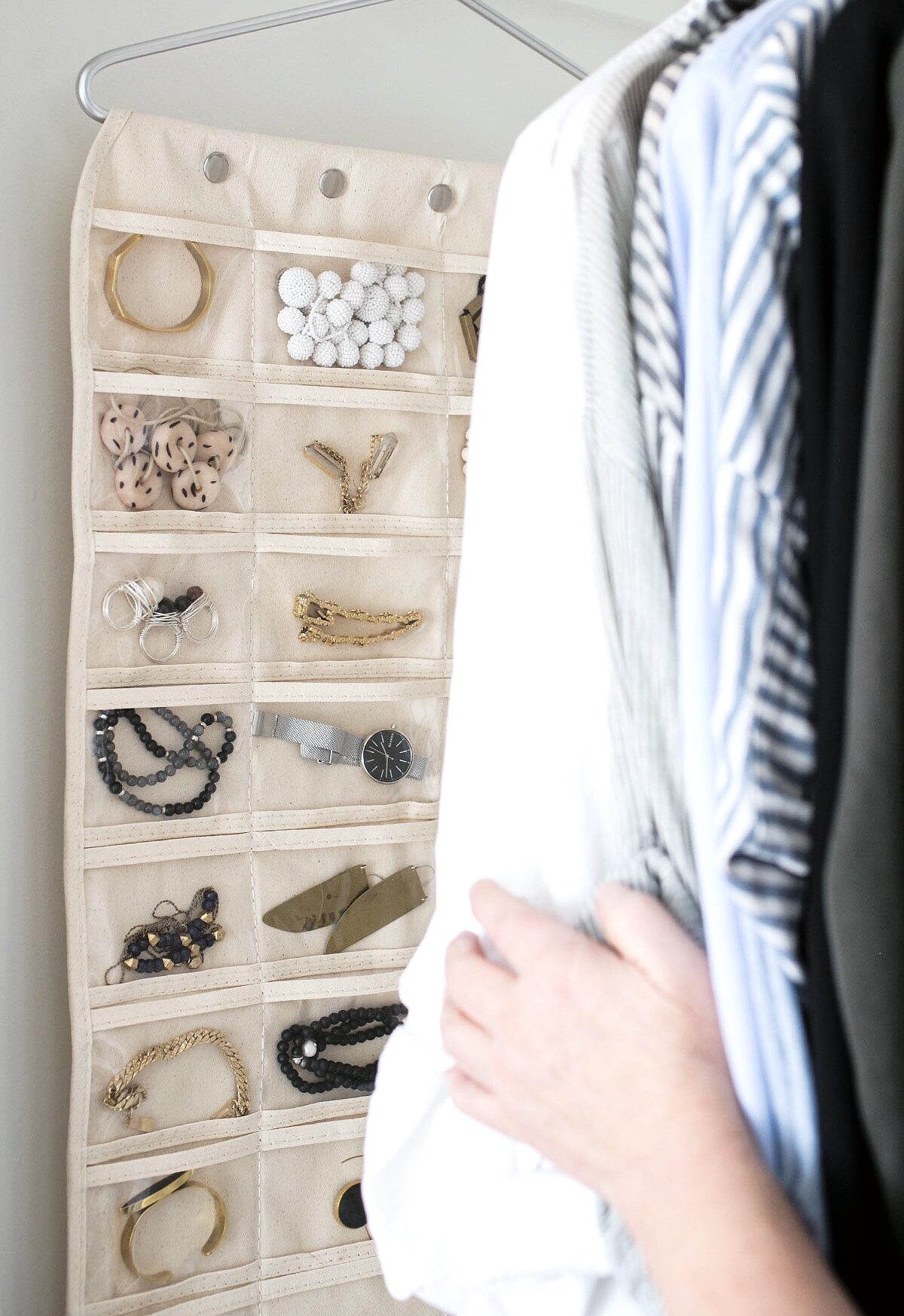 Oh, and did I mention the total cost? I came in at just under $65 to transform my closet from a hot mess to hot stuff! eBay had everything I needed not only to make the most of the space I have but also to turn it into something that I'm excited to use and proud to share. What's more, it took only a few hours—and was fun to do too. But of course, it comes as no surprise that a self-professed closet-a-holic such as myself would happily spend her Saturday morning in Spring Cleaning land!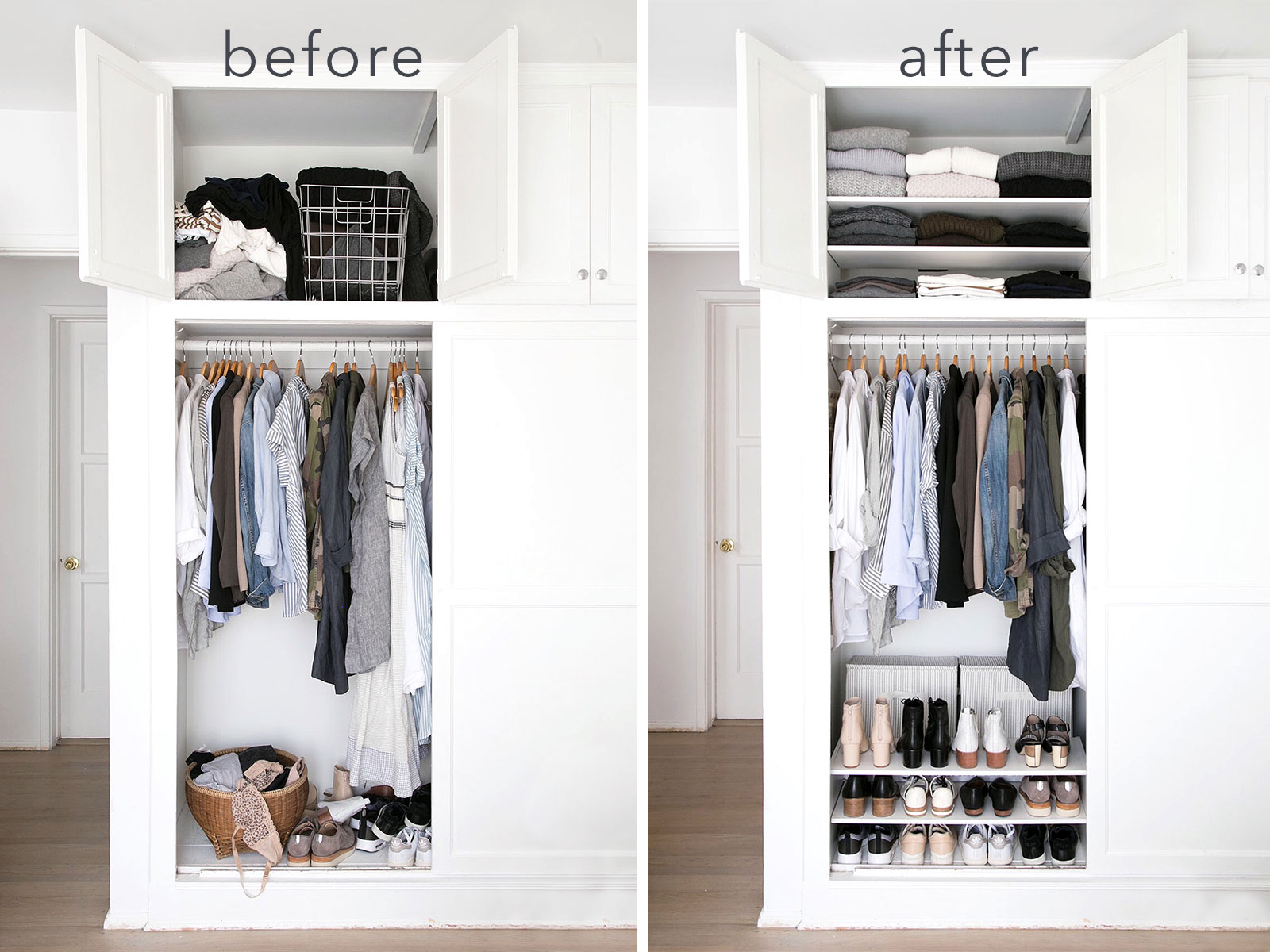 Photography: Anne Sage. Disclosure: I partnered with eBay to concept, style, shoot, write, and share this post. All opinions are and always will be my own. Thank you for supporting the brands that allow me to bring you fresh inspiration daily!