My wedding was two weeks ago today. It feels like it was just yesterday—and also like it was a dream that slips through the grasp of my mind the harder I try to hold onto it. Certain moments, though, are branded on my memory forever: our vows, our first dance, our getaway into the night with both of us wearing sneakers and a radiant mantle of joy. I have only to close my eyes and see these mental snapshots to feel the mark that the wedding has left on me!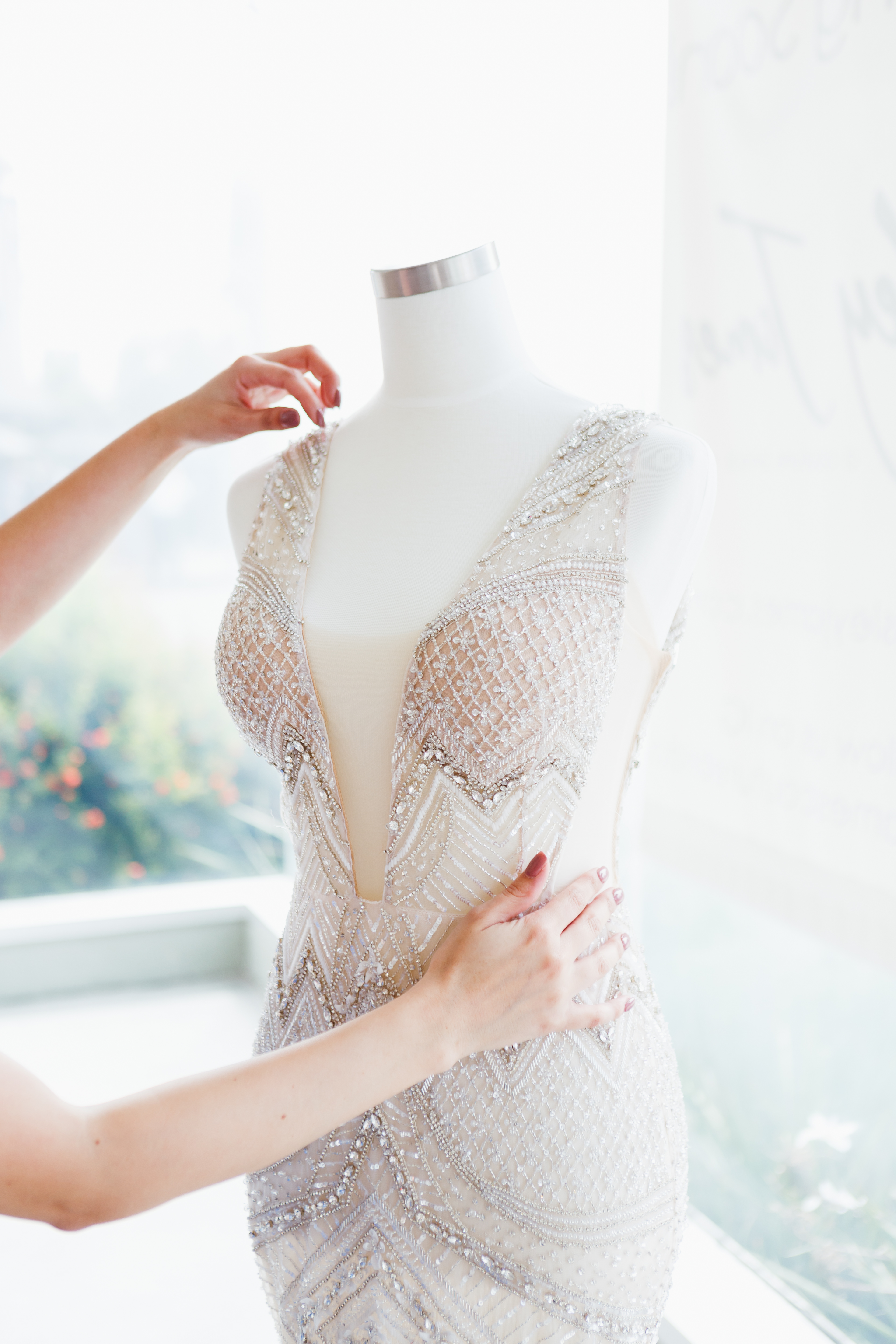 Another side effect of being a newlywed is my obsession with all things bridal! After all, spend a year swimming in the deep pool that is the wedding world and you're not likely to come out unscathed. So when I learned that NorCal bridal mainstay Kinsley James was opening an LA location, my ears perked up. And when the store asked me to co-host the grand opening celebration, I jumped at the opportunity to dip my toes back into those nuptial waters while the polish on my wedding pedicure is still fresh!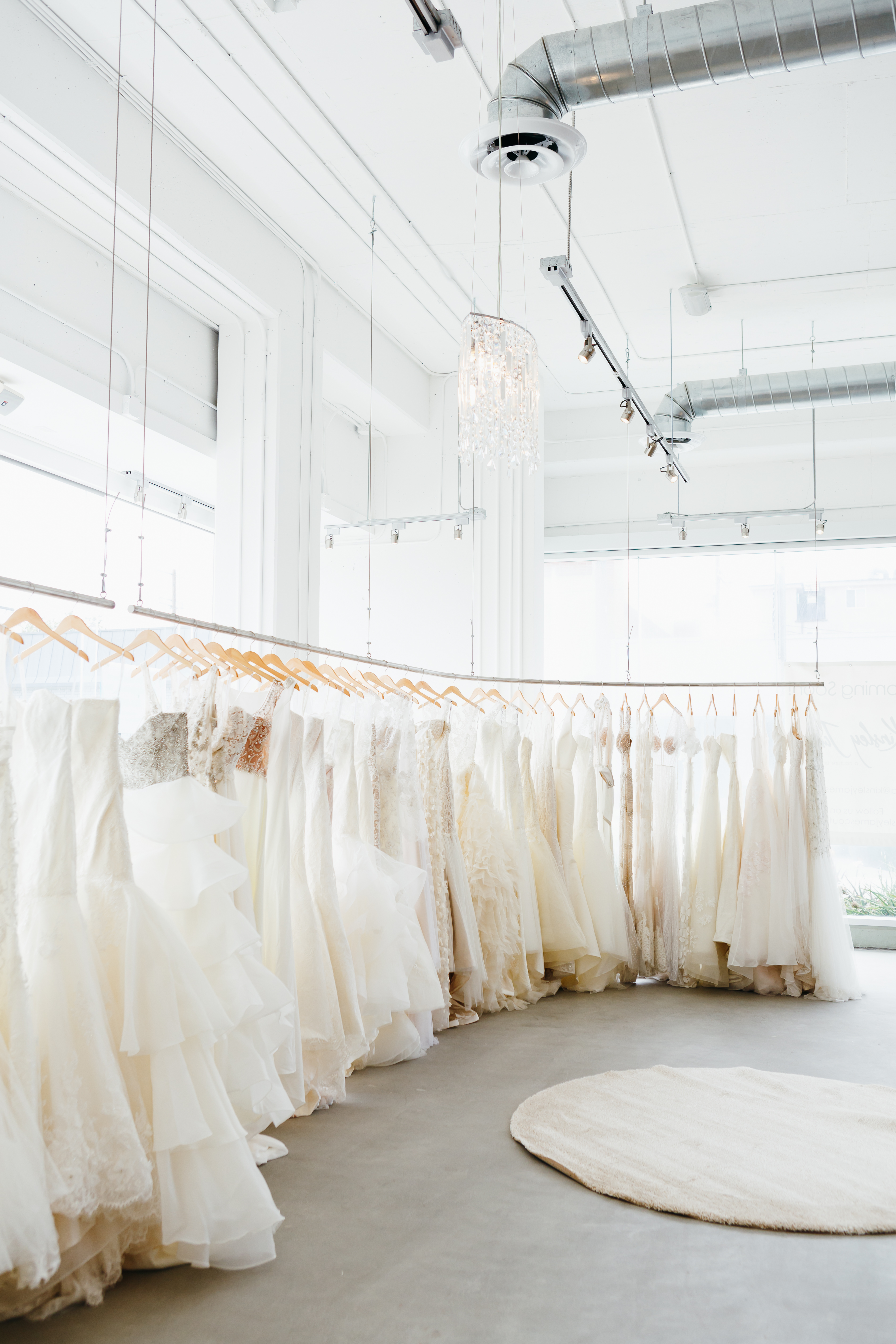 The fun part is that everyone is invited to the party! If you're a bride-to-be, a recent bride, a bridal admirer, or just someone who loves drinking champagne in exquisitely styled spaces, come join me in West Hollywood next Thursday evening! Famed bridal designer Anne Barge is my co-host, but the beautiful boutique and racks of radiant gowns will be the real highlights of the night. Details are below for the Kinsley James Los Angeles opening celebration. I look forward to seeing you there!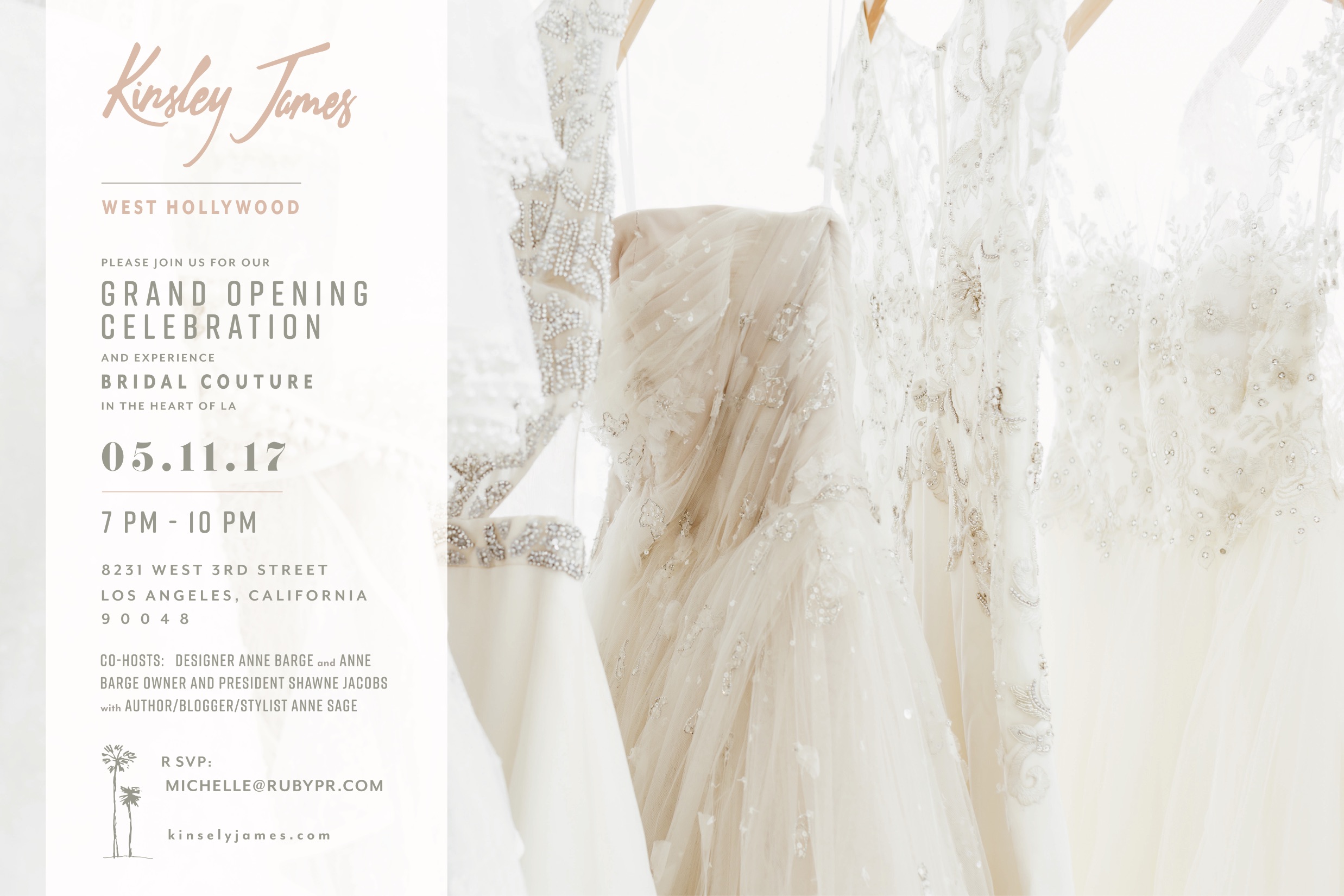 Images: Monica Wang Photography.