Here in LA, as in many places in the country, the recent rise of the artisan ice cream shop has given us scoop savants a considerable number of tasty options for satisfying our frozen dairy cravings. Leading the pack, as far as I'm concerned, is Salt & Straw. Not only did we serve their delicious ice cream at our wedding, but the Portland-based creamery that has recently opened several LA parlors—and the new Salt & Straw West Hollywood location is the jewel in the company's waffle cone crown.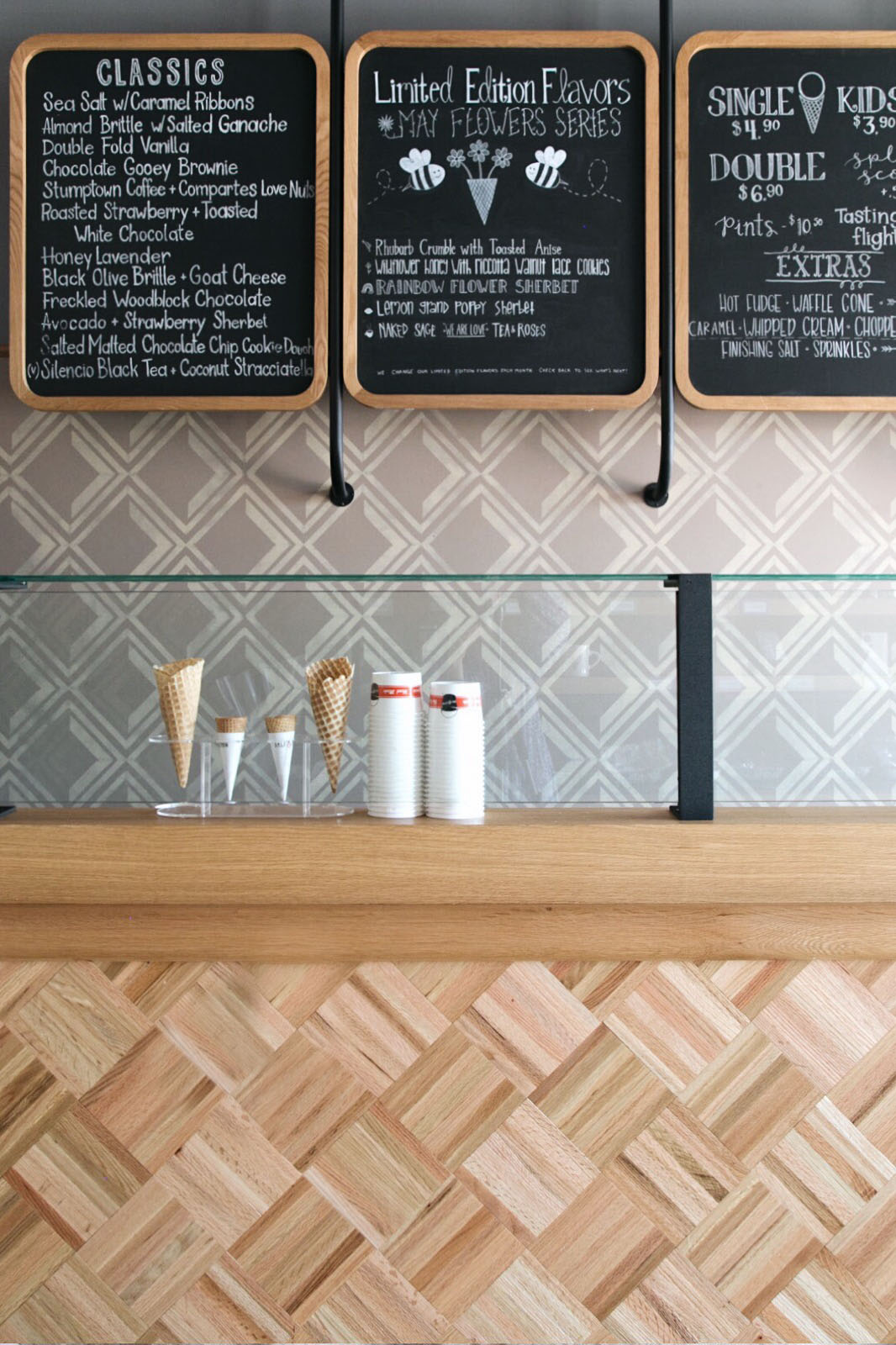 Salt & Straw is known for their thoughtful, chef-driven approach to crafting ice cream (think mouthwatering combinations like almond brittle with salted ganache) and the design of their shops is just as memorable. They've managed to create a physical experience that's at once nostalgic for ice cream parlor's of yesteryears, yet totally forward-thinking too. The parquetry and graphic wallpaper featured at West Hollywood is playful and chic, a feast for the eyes just as their ice cream is a feast for the tastebuds!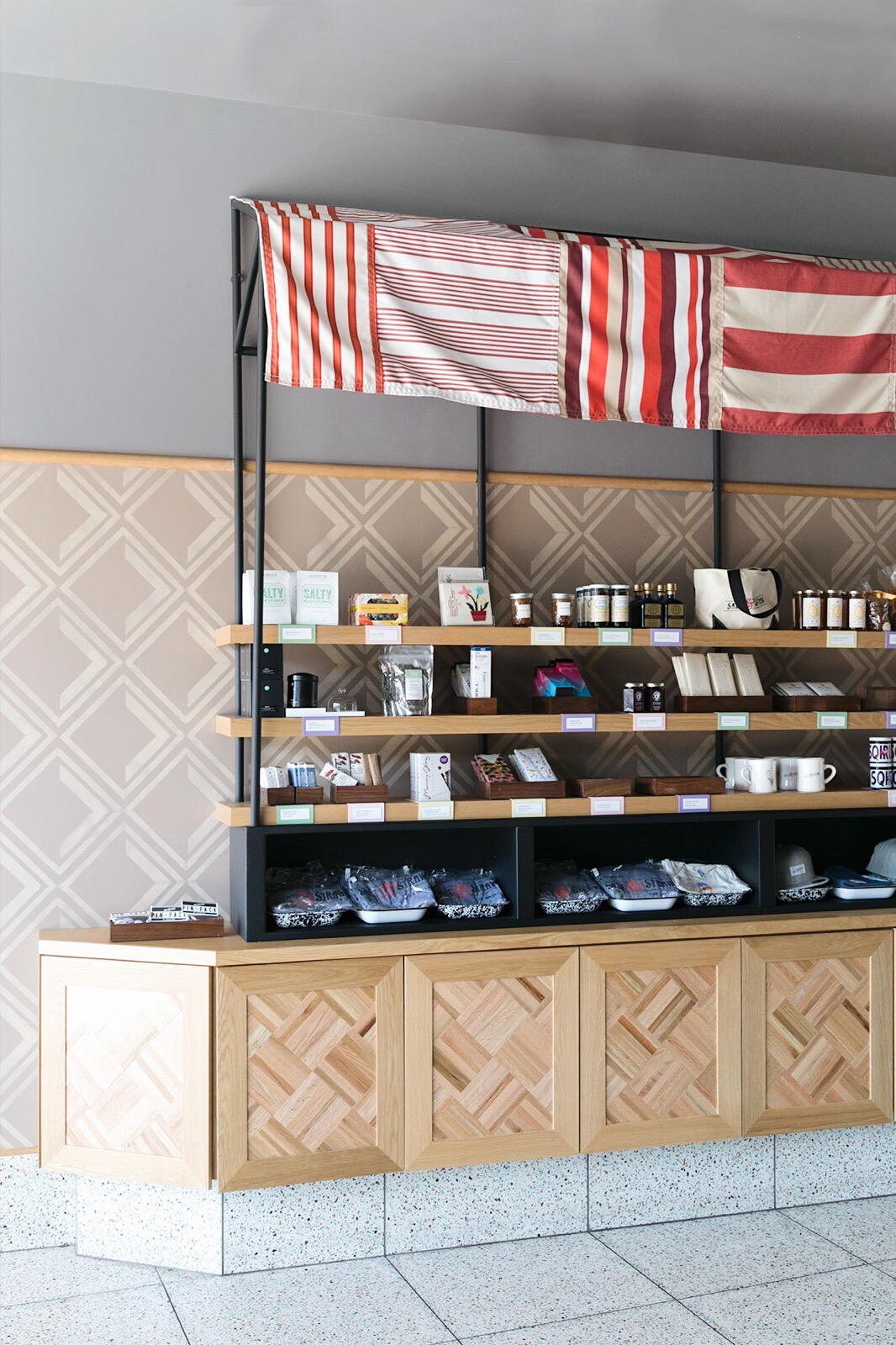 And what about those ice creams, you say? Many flavors are menu standbys, but still others are seasonal exclusives that speak to the creamery's mission of driving culinary awareness through everyone's favorite dessert. This June, they're highlighting the issue of food waste in the US by partnering with Food Forward to serve up recipes that incorporate creative uses of leftover ingredients. Spent Grain with Blackberry Fig Jam rescues excess grains from a local brewery for a malty, fruity scoop; and Top of the Beet turns discarded beet stems into a jam that's then swirled into salt and pepper ice cream. It's deliciousness that must be tried to be believed, so if you're in Portland, San Francisco, or Los Angeles this summer, a stop at Salt & Straw is a must!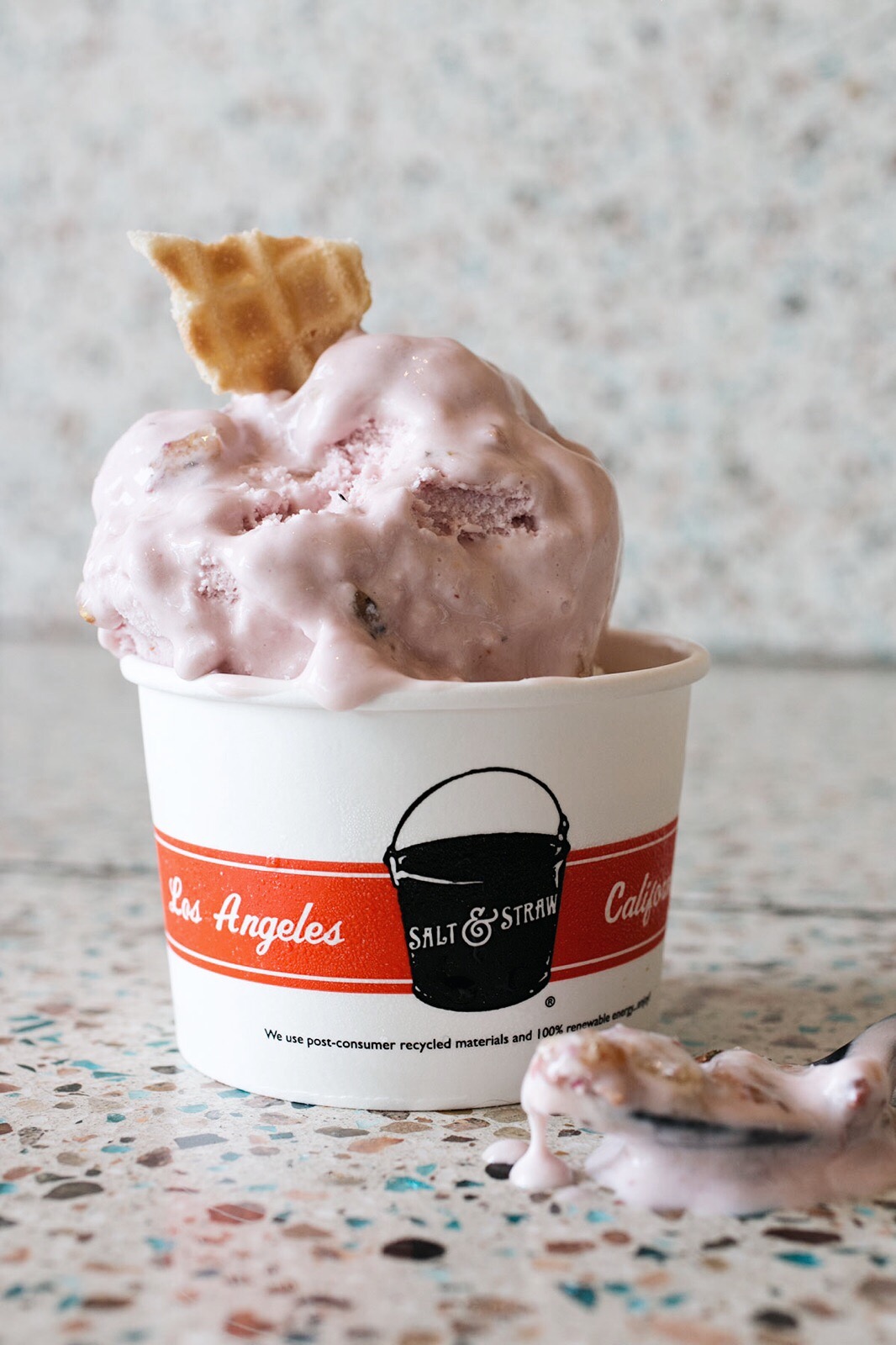 Photos: Anne Sage. Thanks to Salt & Straw for letting me stop by!