We moved into a new house last November, but looking at our living room you'd think we just signed our lease yesterday. The decorating process has been slow as molasses, largely because of the footprint of the room. It's not small per se, but it's a funny L-shape, and the furniture we already had doesn't work with the proportions of our new space. What's more, finding pieces that do work—the right length, the right depth, the right style, the right quality—has proven a challenge indeed! The hunt has made me all the more appreciative for vendors who offer custom upholstered furniture. Because while I'm all for the instant gratification of ready-made furniture, not every design conundrum can be solved with a trip to a big box store.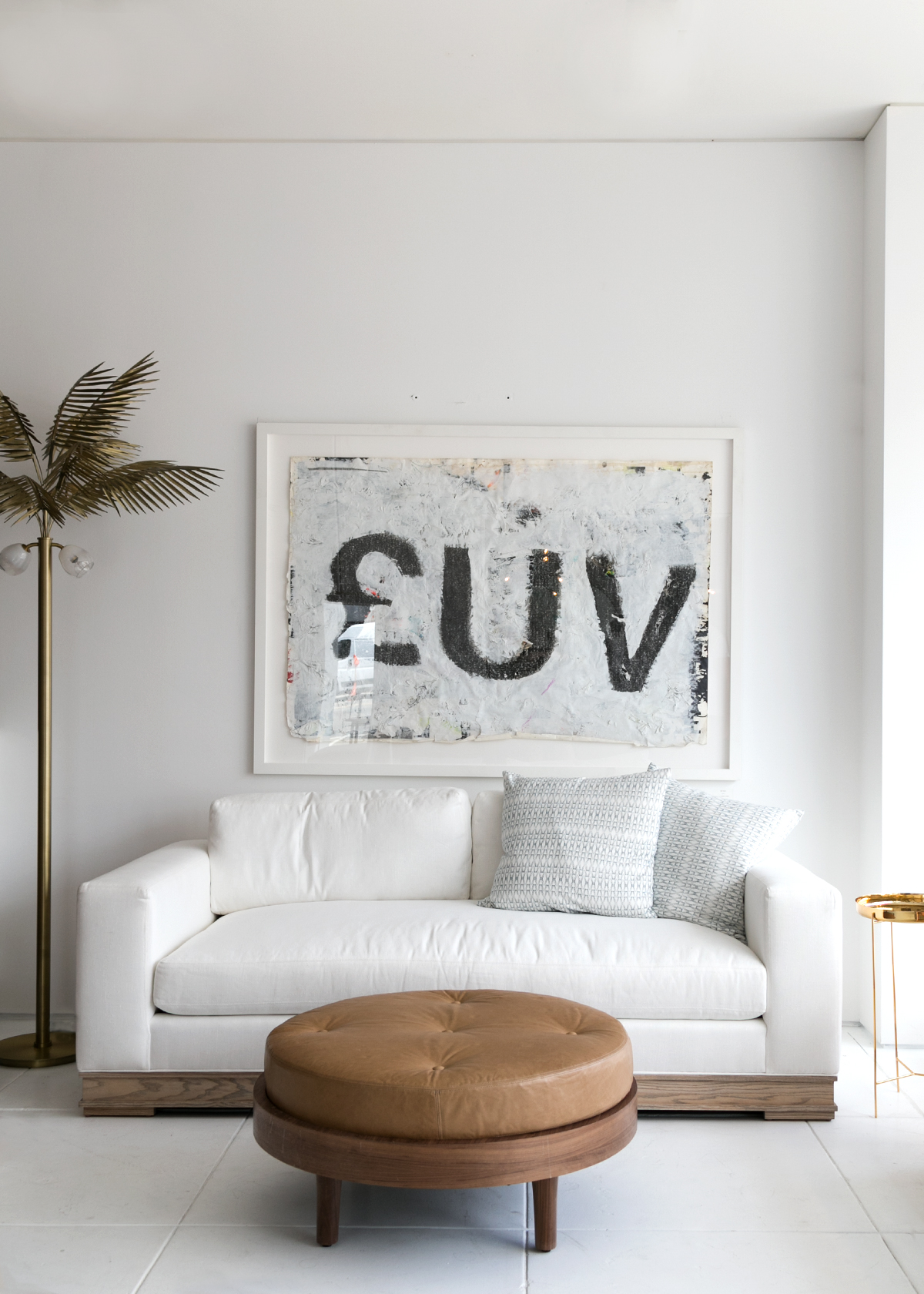 So when I heard that the guys behind Consort were launching custom upholstered furniture, I jumped for joy! Since the design firm-turned-cutting-edge decor store is already a constant source of interiors inspiration, I knew their COM furniture wouldn't disappoint. Each basic silhouette is super versatile but utterly cool too (that low, louche sofa with the wood base can only be described as 'coastal sexy!) and each is available in inch-by-inch customization. Plus every piece is thoughtfully constructed with recycled coils, sustainably harvested wood, and non-toxic glue.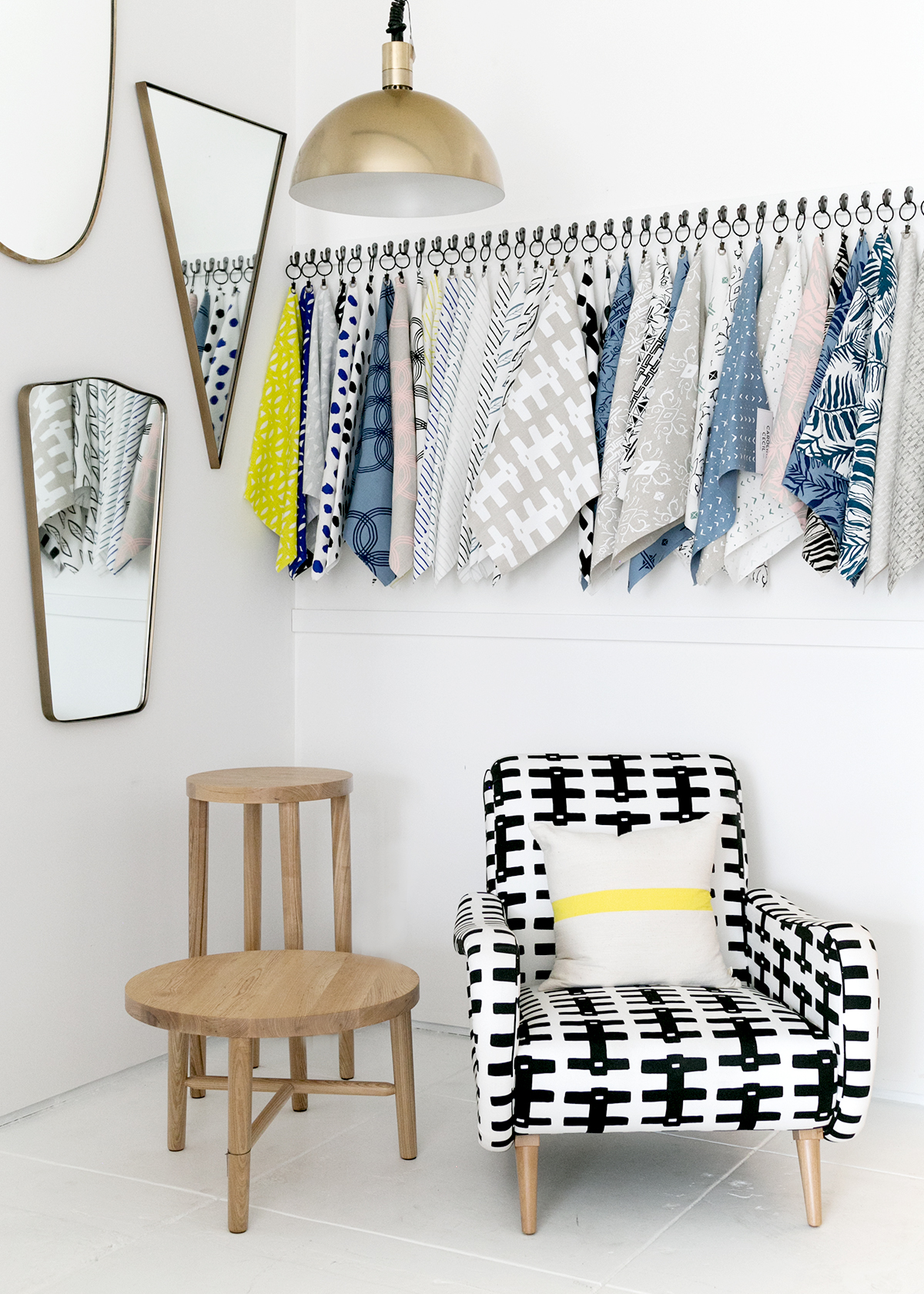 The collection is available in a wide range of fabric, from canvas to velvet and leather, but the most exciting upholstery options are part of Consort's partnership with Caroline Cecil Textiles. The California-based textile designer is becoming increasingly well known for her innovative yet harmonious hand-printed Belgian linens, which are noteworthy not only for their aesthetic beauty but also for the seed-to-showroom integrity of her production process. Whether it's a subtle neutral print or a bold graphic that you're after, Caroline's fabrics are all available at Consort and can be used on any of the pieces in their new line—or go for a solid sofa and complement it with a jungle leaf throw pillow! With custom at Consort, the world is your decorating oyster!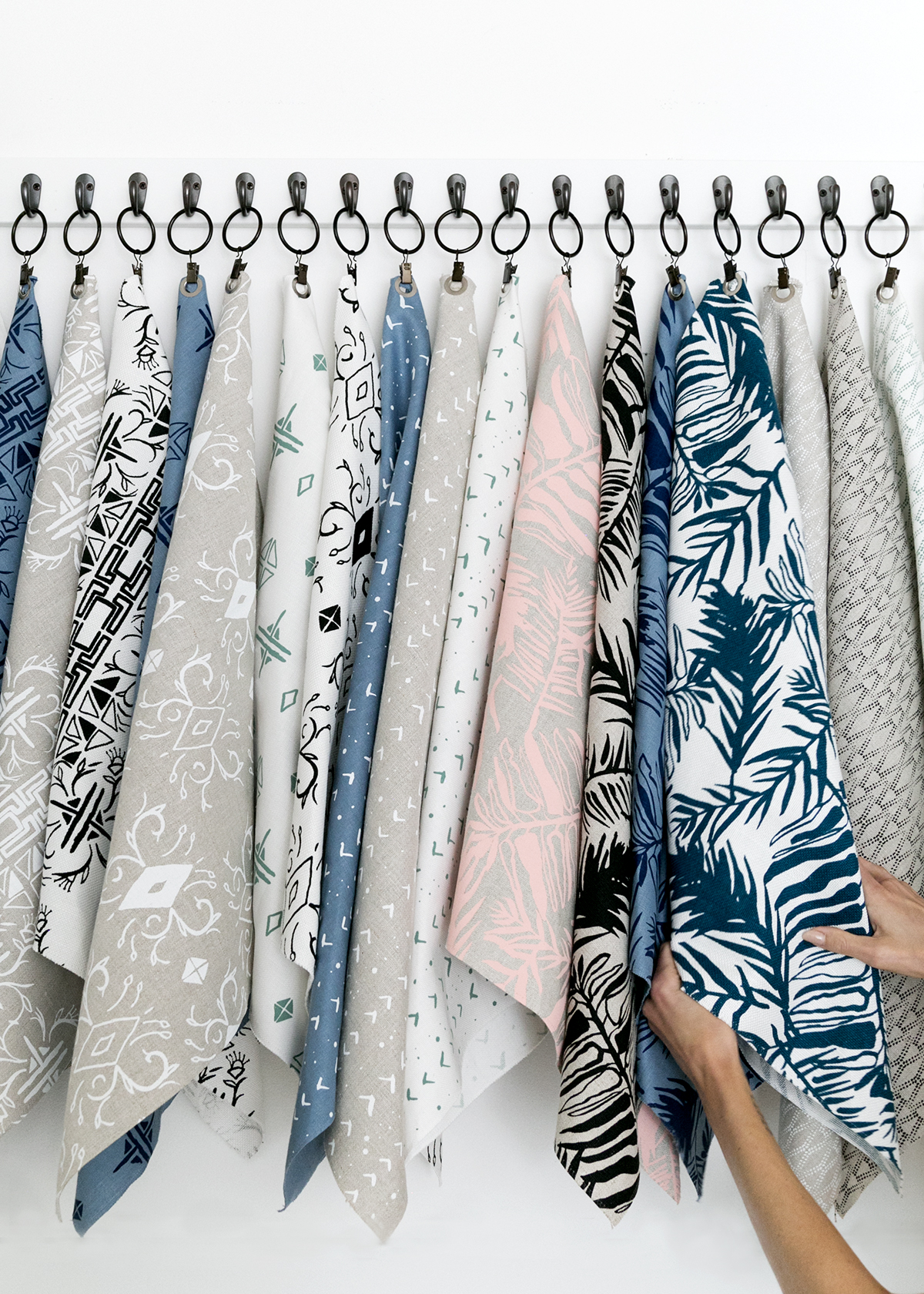 Photos: Anne Sage.