(This post is sponsored by Edwards® Desserts. All opinions are my own.) The year was 2008. I was getting married. And along with a zillion other brides that summer, I built a color coordinated candy buffet at my wedding. You probably know exactly the setup I'm talking about: the oversized apothecary jars, the tiny scoops, the cellophane to-go bags, the custom-printed candies with our initials on them. Looking back now that my taste has evolved, the whole thing definitely seems a little over the top. Of course I still love the sense of beauty and abundance that a sweets table brings to an event; I just take a more subtle approach in my styling. And since there's no shortage of summertime celebrations that can't be made sweeter with a bountiful dessert display—bridal and baby showers! birthday and engagement parties!—I'm sharing a few of my favorite dessert bar ideas with Edwards Desserts' lineup of crowd-pleasing treats!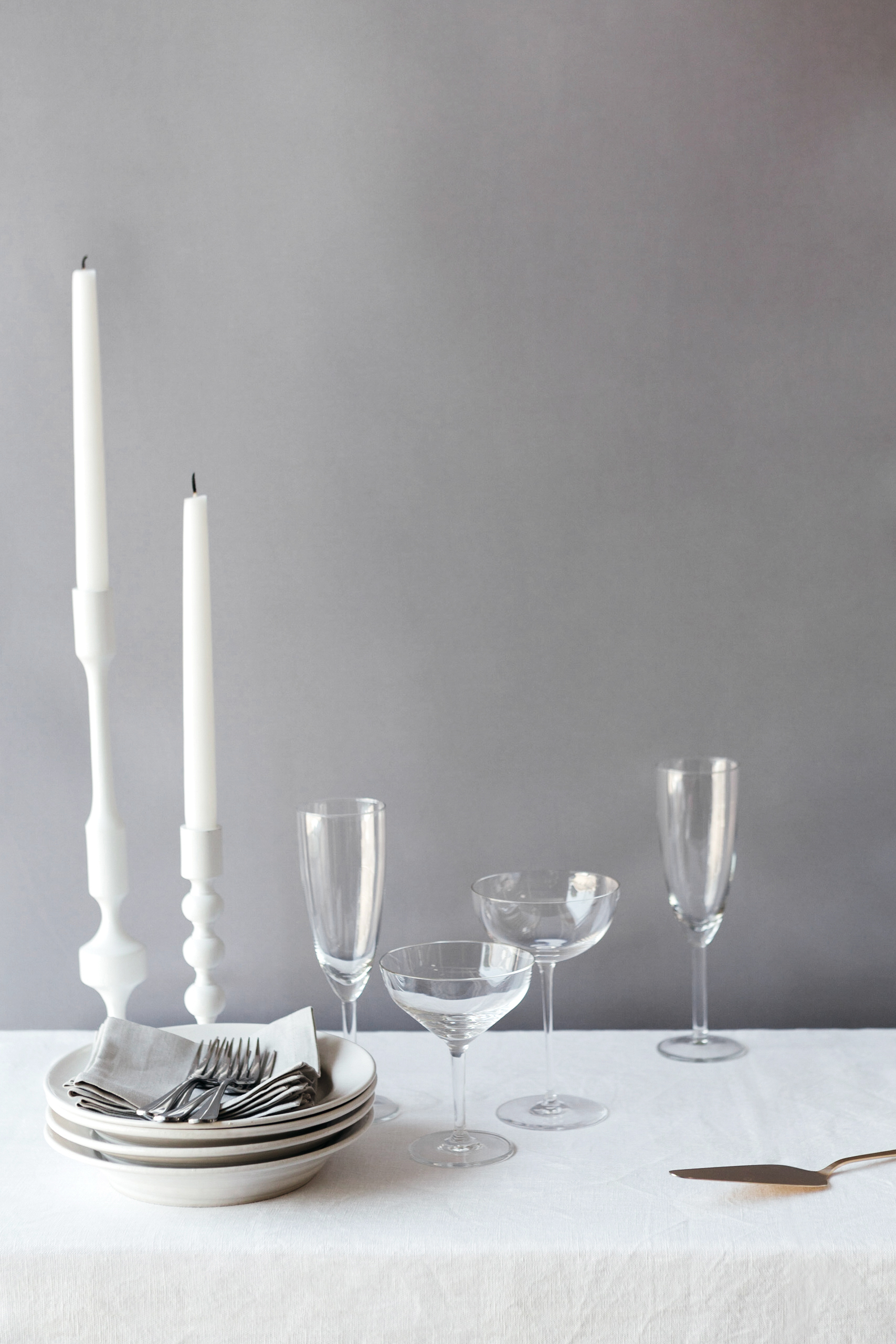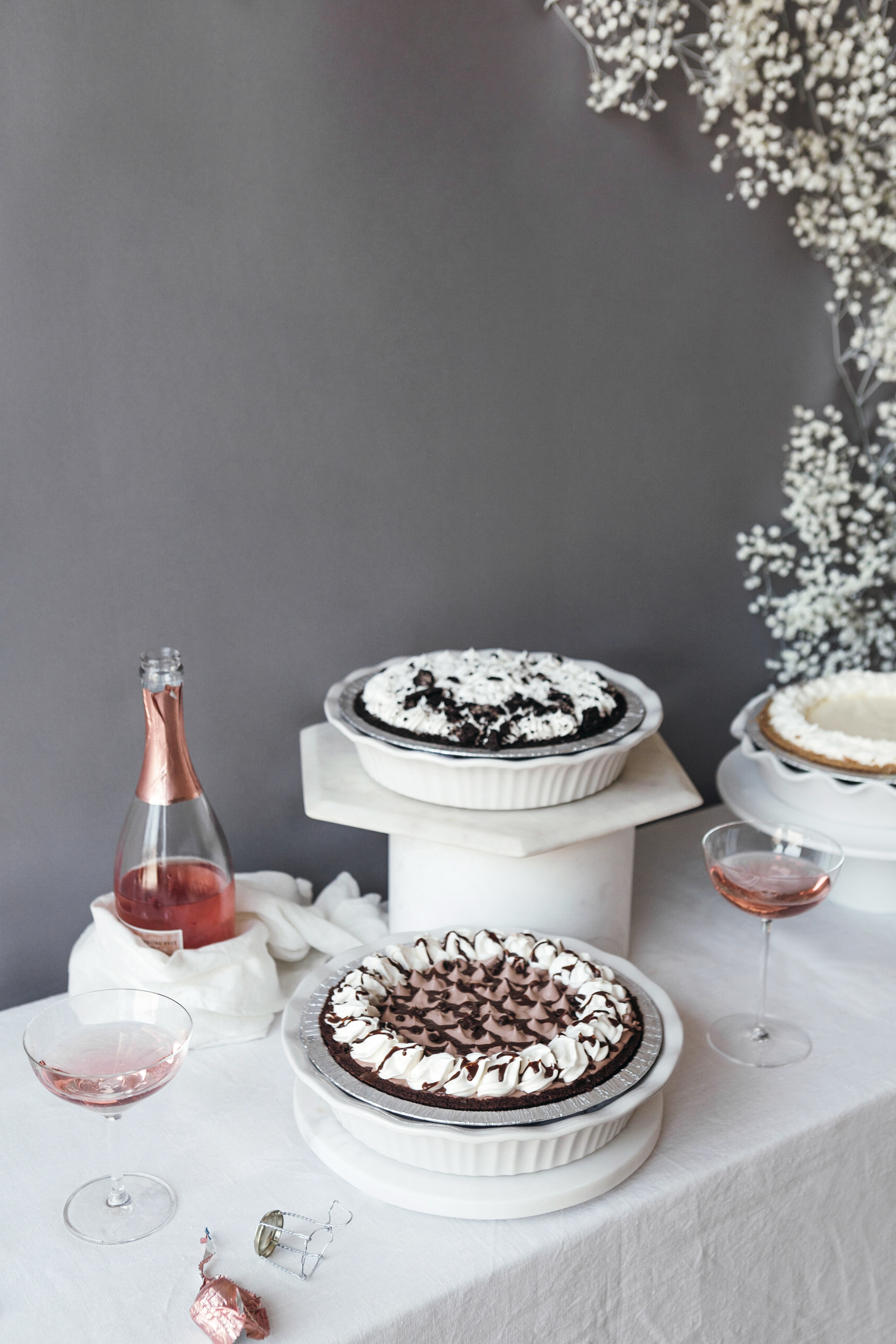 Choose Your Props: Think of your desserts as the stars of the show and your serveware as the supporting cast. You want the latter to make the former look its very best, so take inspiration from the sweets you're serving when selecting the plates, cutlery, and other elements on your table. I used the classic patisserie elegance of Edwards Cookies and Crème Pie, Edwards Hershey's* Chocolate Crème Pie, and Edwards Key Lime Pie as my jumping off point for the elegant yet restrained sensibility of this vignette. A cool neutral palette of whites and greys lets the desserts take center stage; a mix of ceramic and marble dessert stands form a refined foundation; and delicate stemware and slim candlesticks add a luxe note.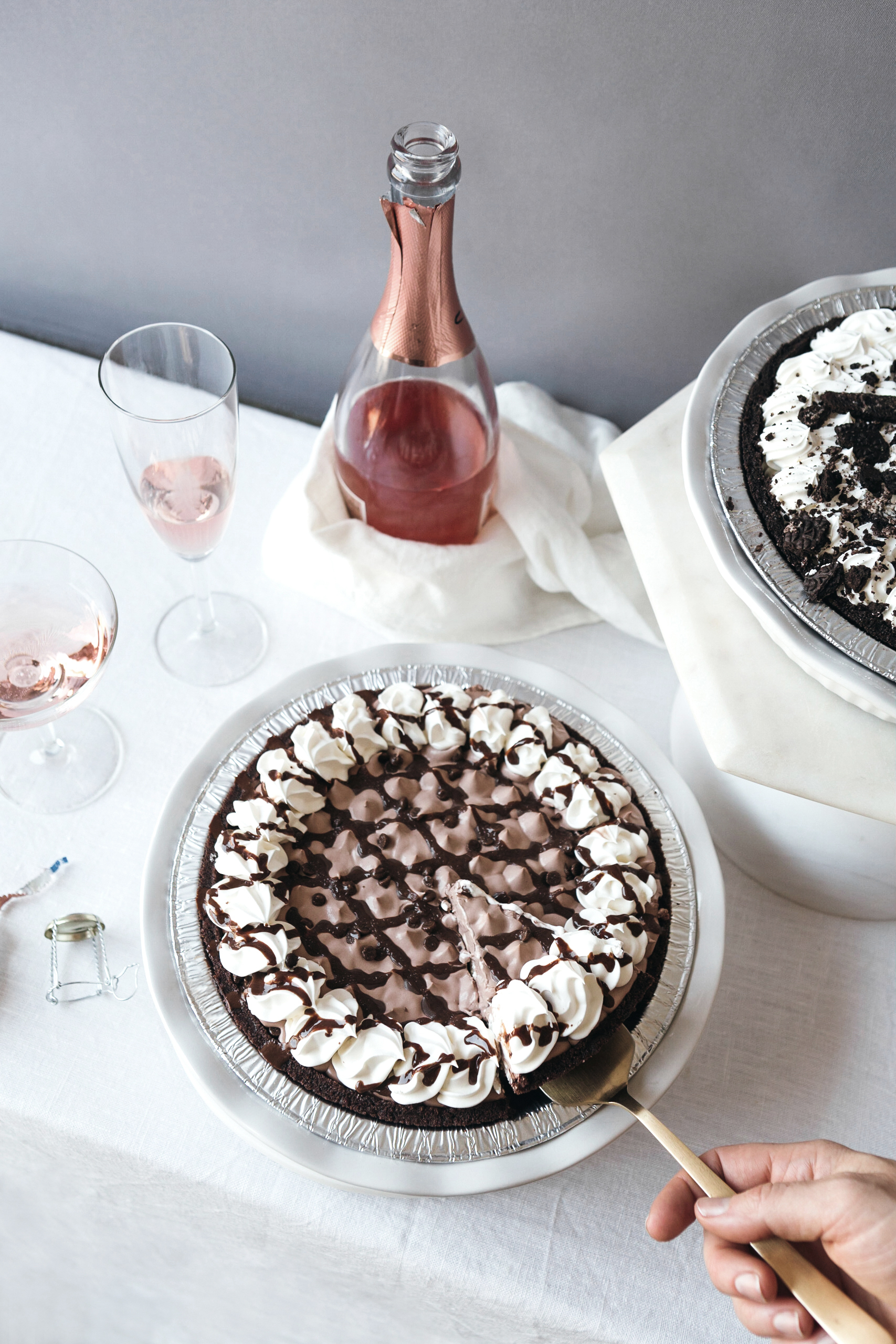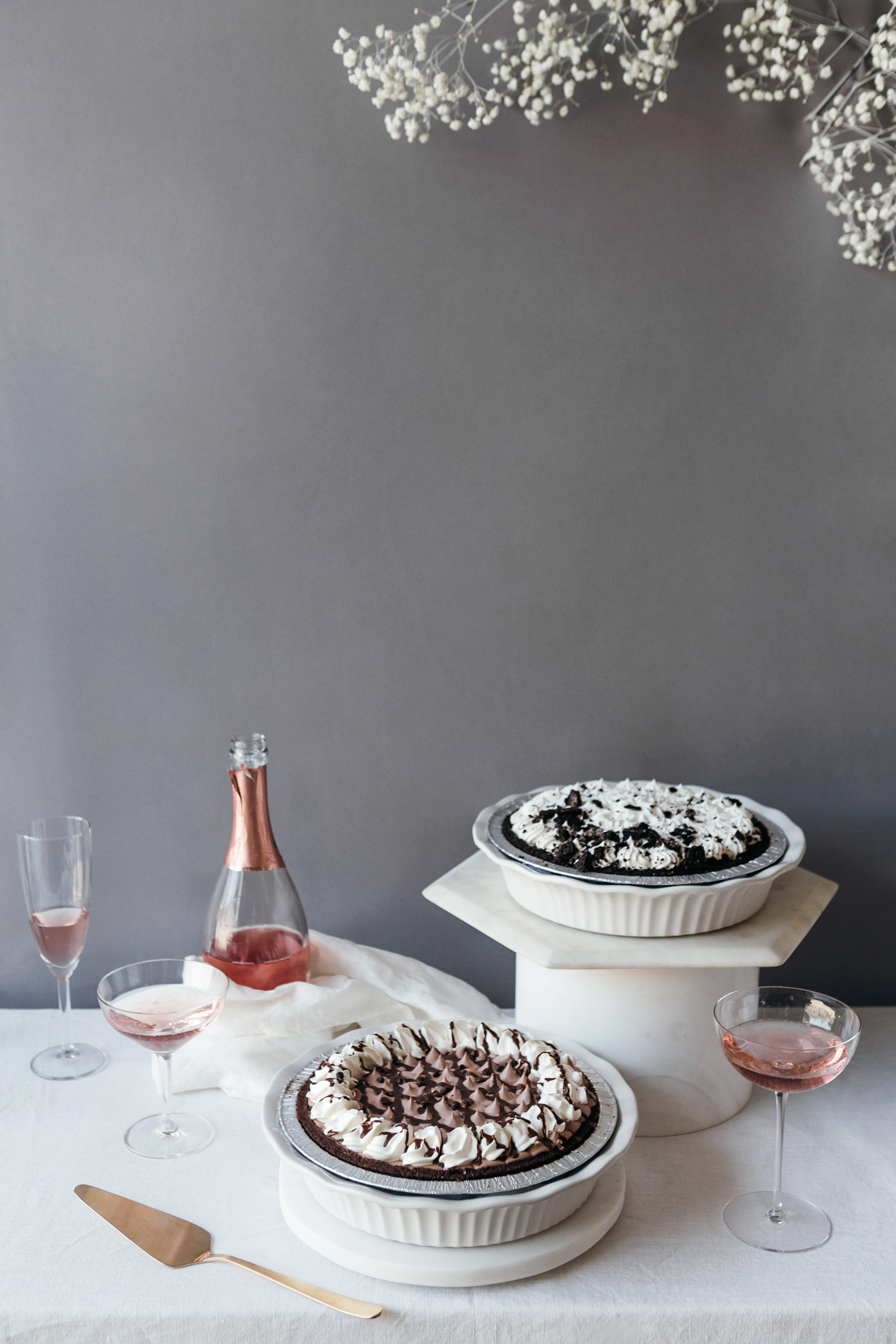 Build Your Levels: Just as Edwards Desserts are all about layers (crisp cookie crusts! silky fillings! dreamy drizzled toppings!), so too is great dessert bar styling! Incorporate vertical interest by varying the heights in your display. Multiple cake stands create a landscape of dreamy decadence, but don't forget about the power of mix-and-match glassware and candlesticks to add dynamic movement to your table!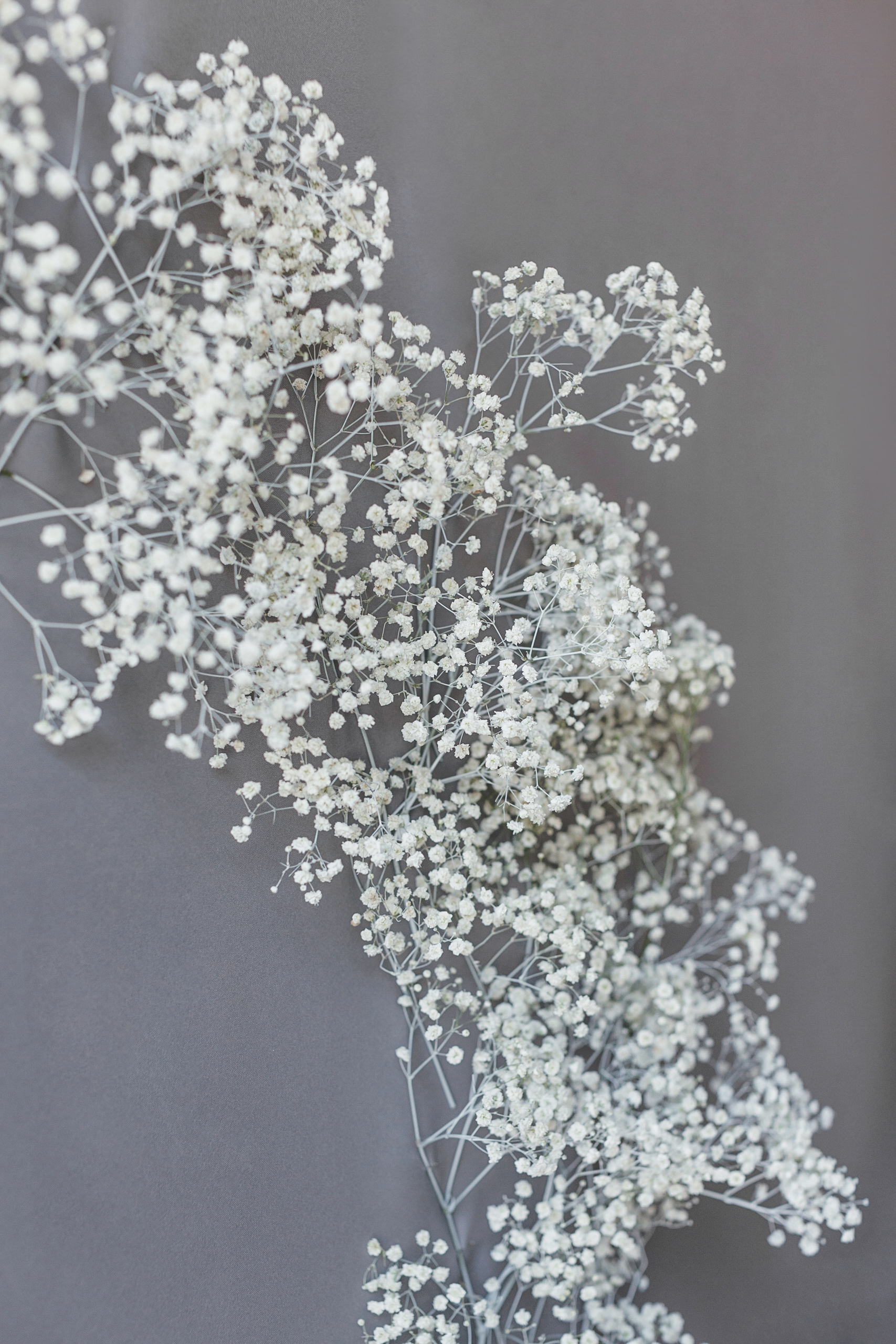 Add Inspired Extras: One look at the luscious whipped crème topping on Edwards Cookies and Crème Pie and I knew I had to bring that deliciousness to life in the decor! For under $20, we turned Baby's Breath into a simple yet stunning floral statement that couldn't have been easier to install! We sprayed the stems with white spray paint then pinned them in our desired arrangement to a fabric backdrop. In less than an hour we had a display that not only framed up our dessert vignette but that directly echoed the treats we were serving. The result was a cohesive visual statement that looks as good as it tastes!
Photography: Monica Wang. Florals: The Nouveau Romantics. Disclosure: I partnered with Edwards Desserts to concept, style, shoot, write, and share this post. All opinions are and always will be my own. Thank you for supporting the brands that enable me to bring you fresh inspiration daily!