Just about a year and a half ago, we were in the thick of the Light Lab buildout. We'd booked a Saturday event with the expectation that the bathroom would be ready to receive guests…but the wallpaper that we'd ordered had gone missing en route, and we couldn't install anything else (sink, toilet, etc.) until the wallpaper went up. So we called our designer Sarah Sherman Samuel and said, "Uh…ever thought about designing wallpaper?" And of course, because she's a pro at being two steps ahead of the curve, Sarah had been percolating on wallpaper for a while. Within 36 hours she'd sent us files, we had them printed up, and I was sticking up the very first Sarah Sherman Samuel wallpaper prototype!
The pattern that was born that week is now part of five wallpaper designs available through Sarah's collaboration with decor wundersite Lulu & Georgia. That original peach marble swirl has been joined by pink and green malachite as well as two neutral hued graphics to round out a collection that has something for every style and space! Yesterday we gathered at Light Lab to toast the launch with Sarah and the Lulu & Georgia team, and it was so fun to see all the papers styled as backdrops to these sweet little vignettes. Each one has so much personality, and each feels fashion-forward but versatile and accessible too. In other words, Sarah has proved once again that she's a master of her craft!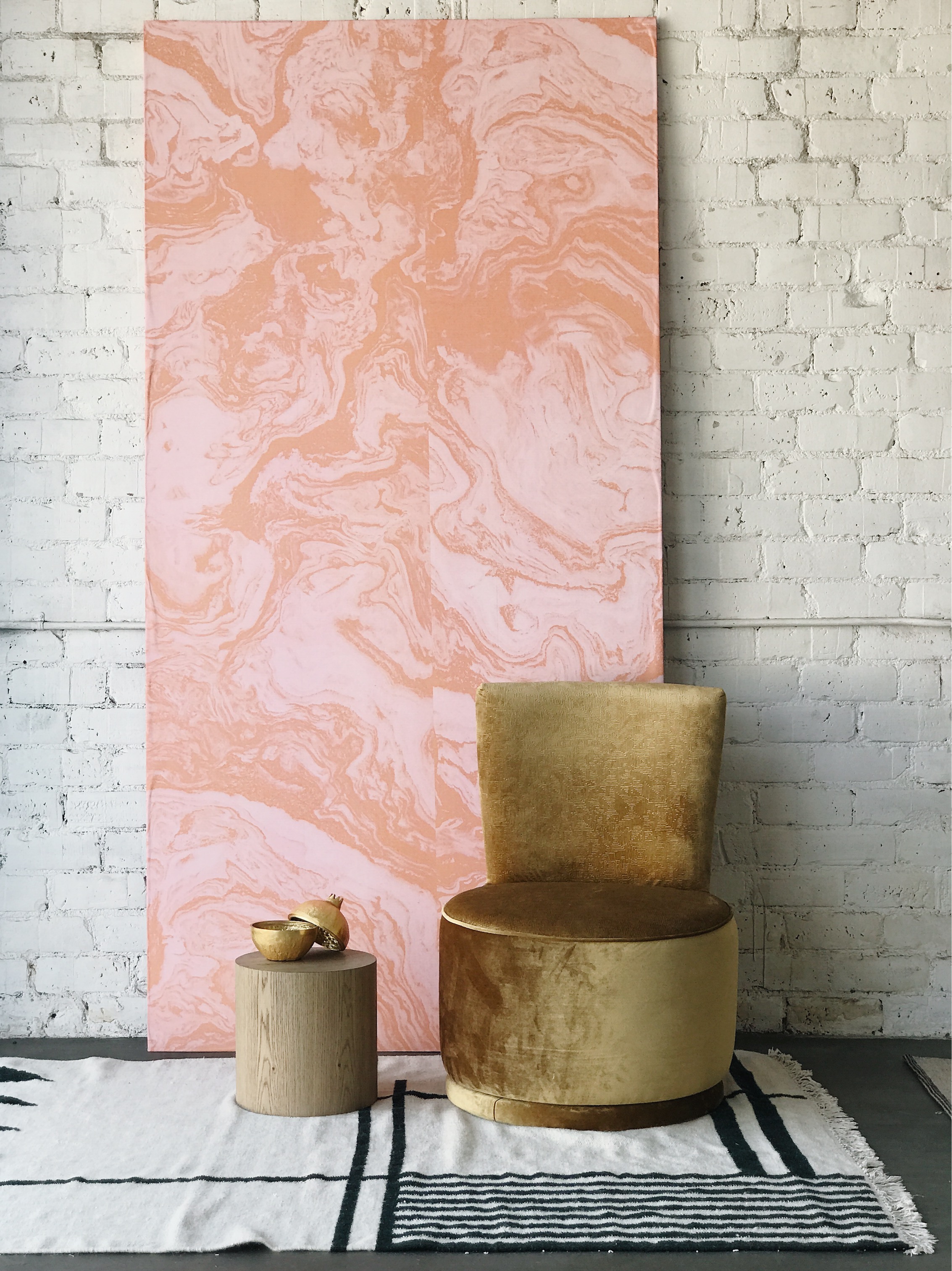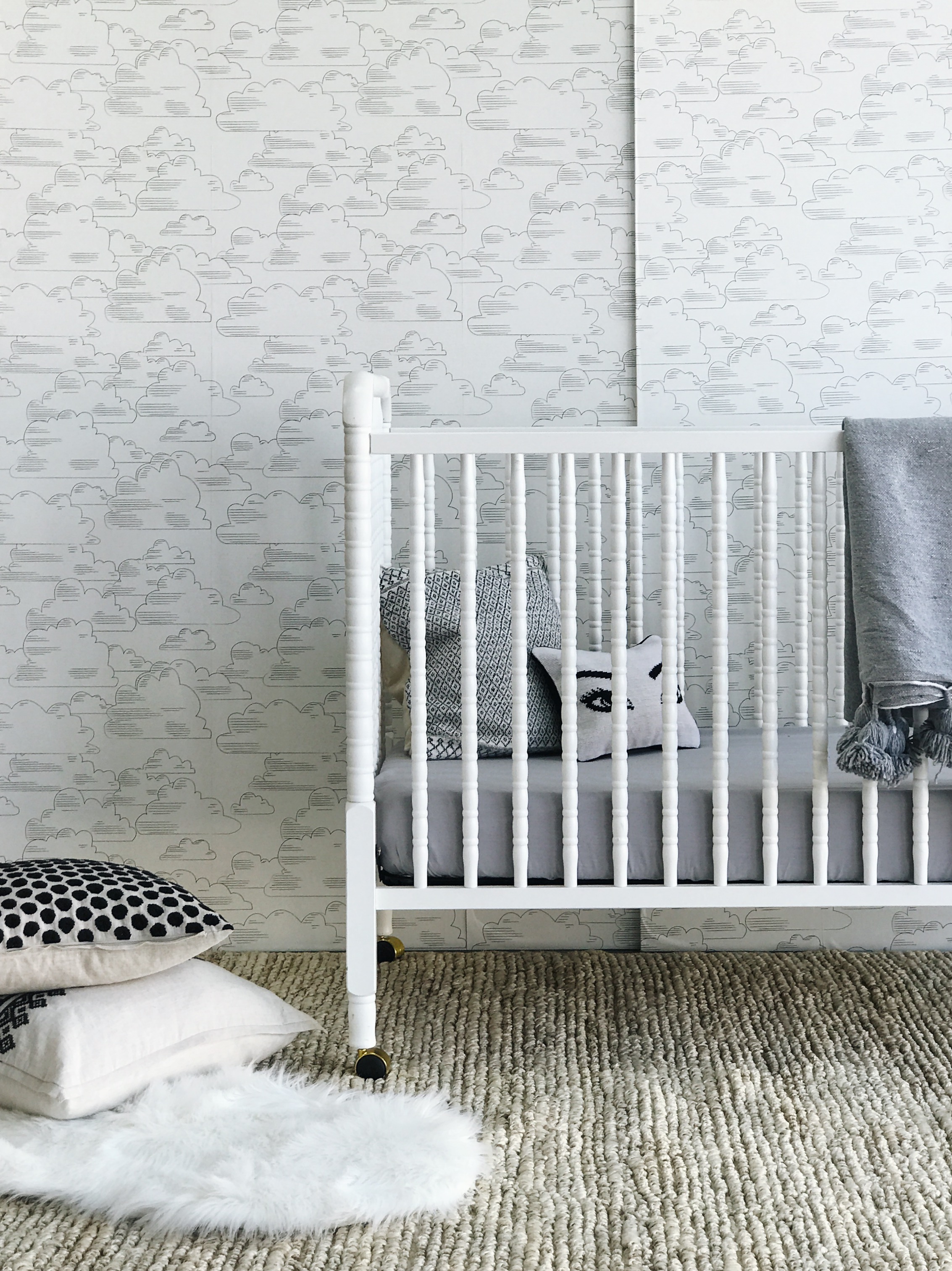 Shop the full Sarah Sherman Samuel wallpaper collection at Lulu & Georgia! Photos: Anne Sage.