This morning I hopped a plane from Toronto, where I was visiting my parents, to Seattle, where I'll be speaking on a panel at the Create & Cultivate conference. I left with major hearts in my eyes for the progressive Canadian city that I consider my hometown. Every time I spend time there, I'm struck by how beautifully the city has evolved since I left for college in 2001. The food, design, and cultural scene is rich, diverse, and utterly captivating—as exemplified by the recently opened and insanely chic restaurant La Palma Toronto!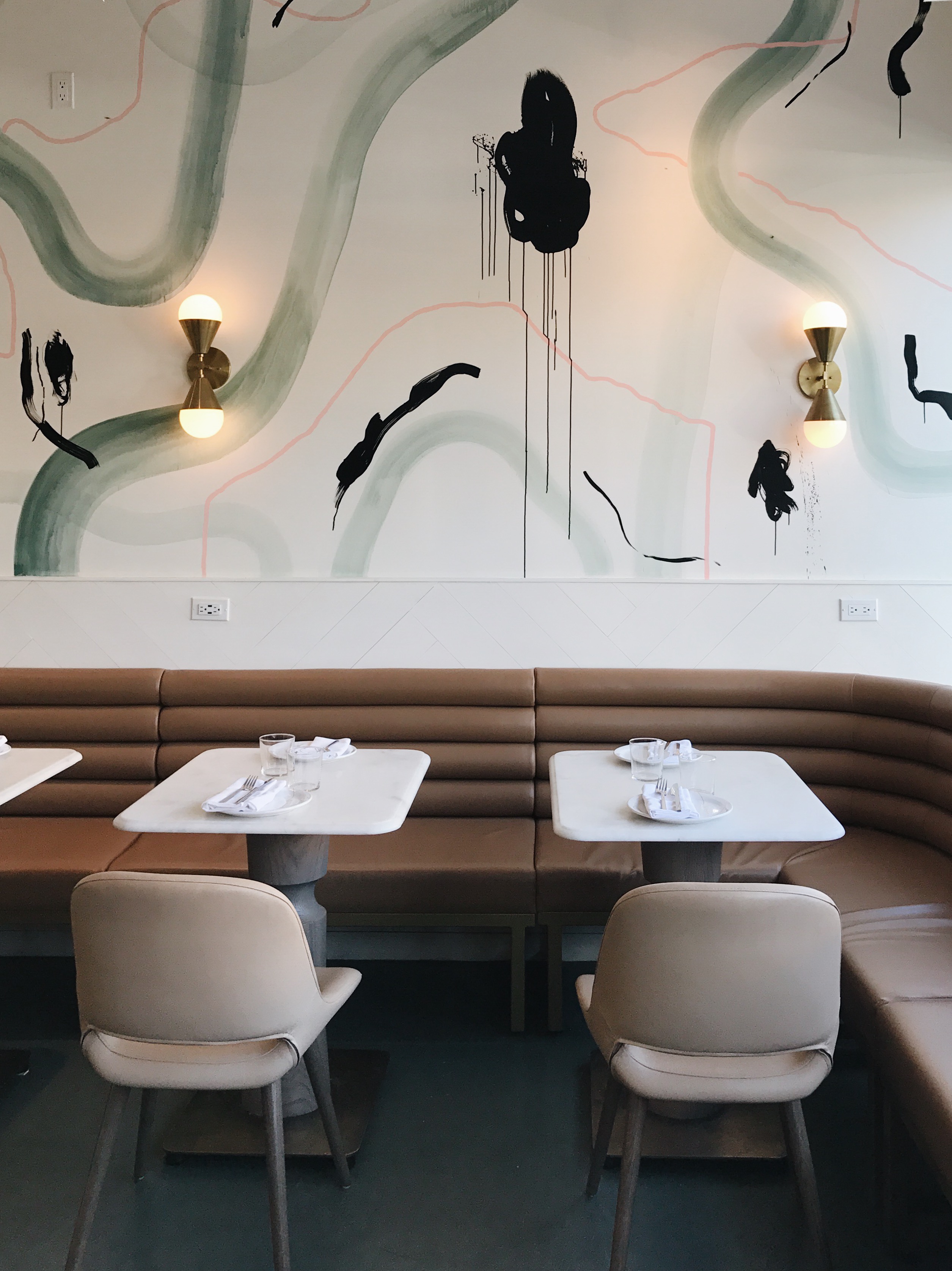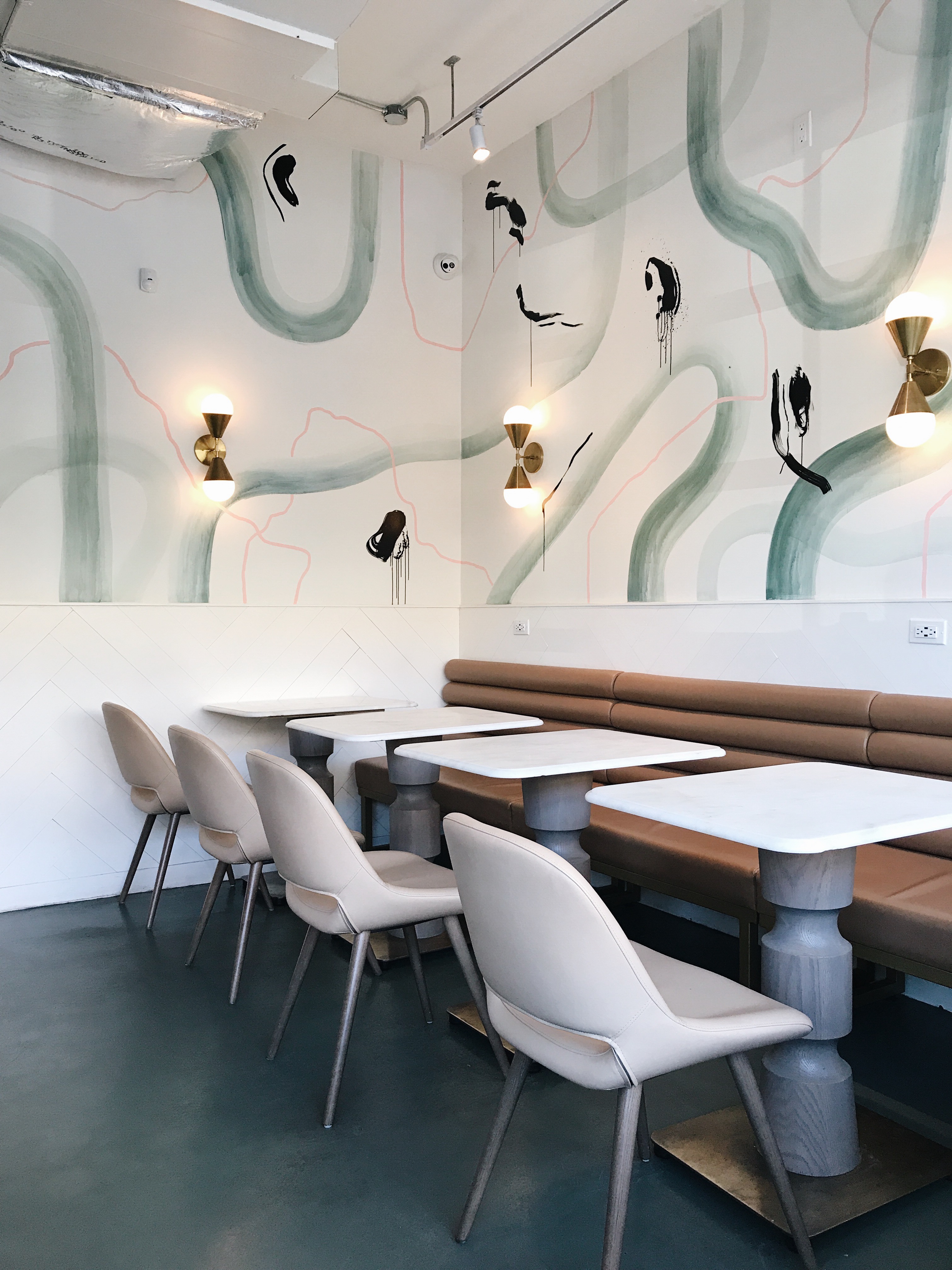 The first thing you'll notice when you walk into La Palma is the quality of the light, which feels more California than Canada! That's owing to the huge wall of windows that span the length of the restaurant, and that open wide to create an al fresco dining experience when the weather allows. Then, you'll be struck by the color palette: a serene yet playful combo of mint, dusky pink, and brass on a foundation of crisp white. Once you grab your table, you just might be distracted from making your menu selection because your attention will be caught by every impeccable detail—from the conical sconces that illuminate the room, to the hand-painted murals that adorn the walls, and to the comfy channel tufted bench seat that invites long, lingering meals with friends.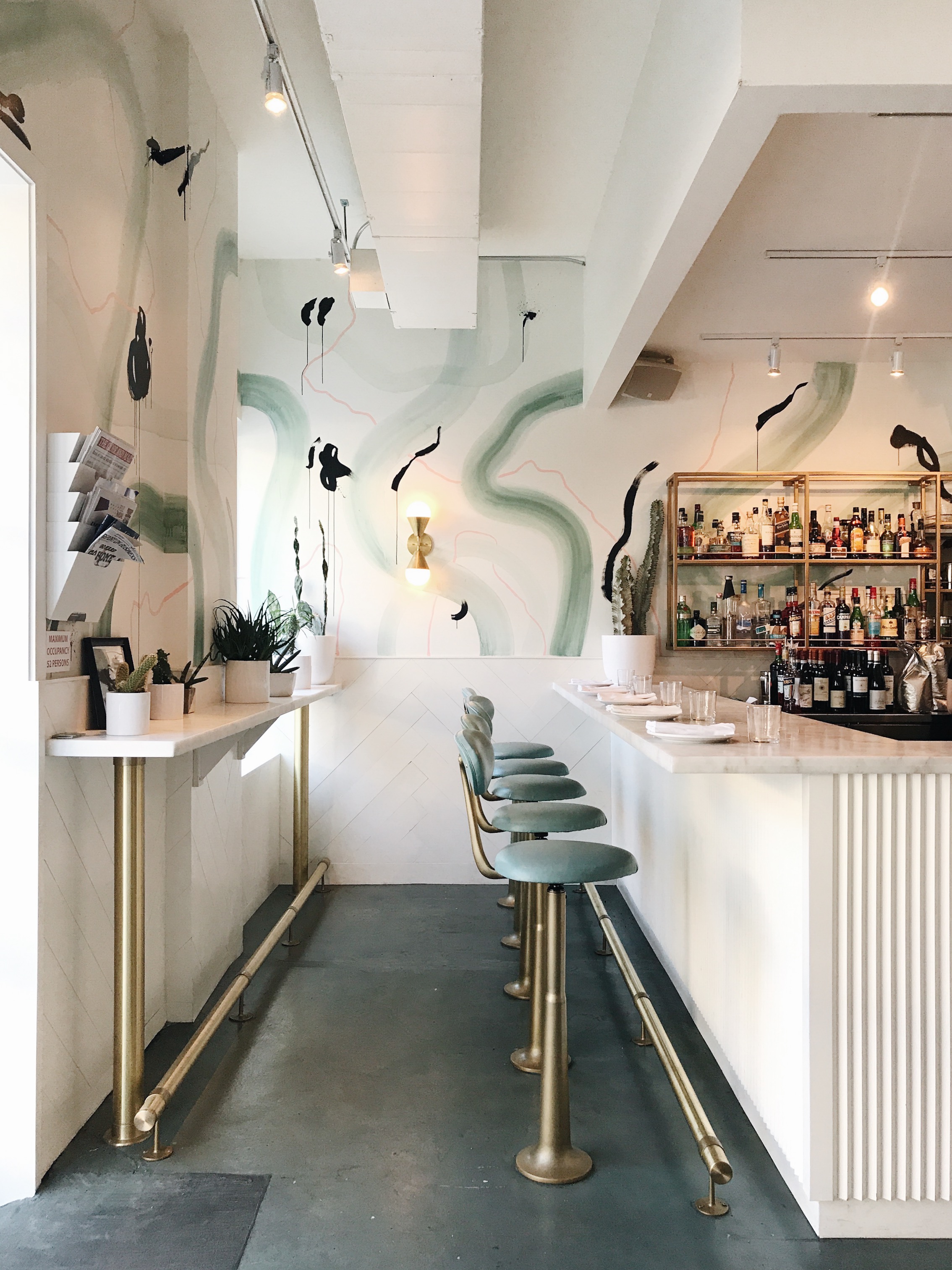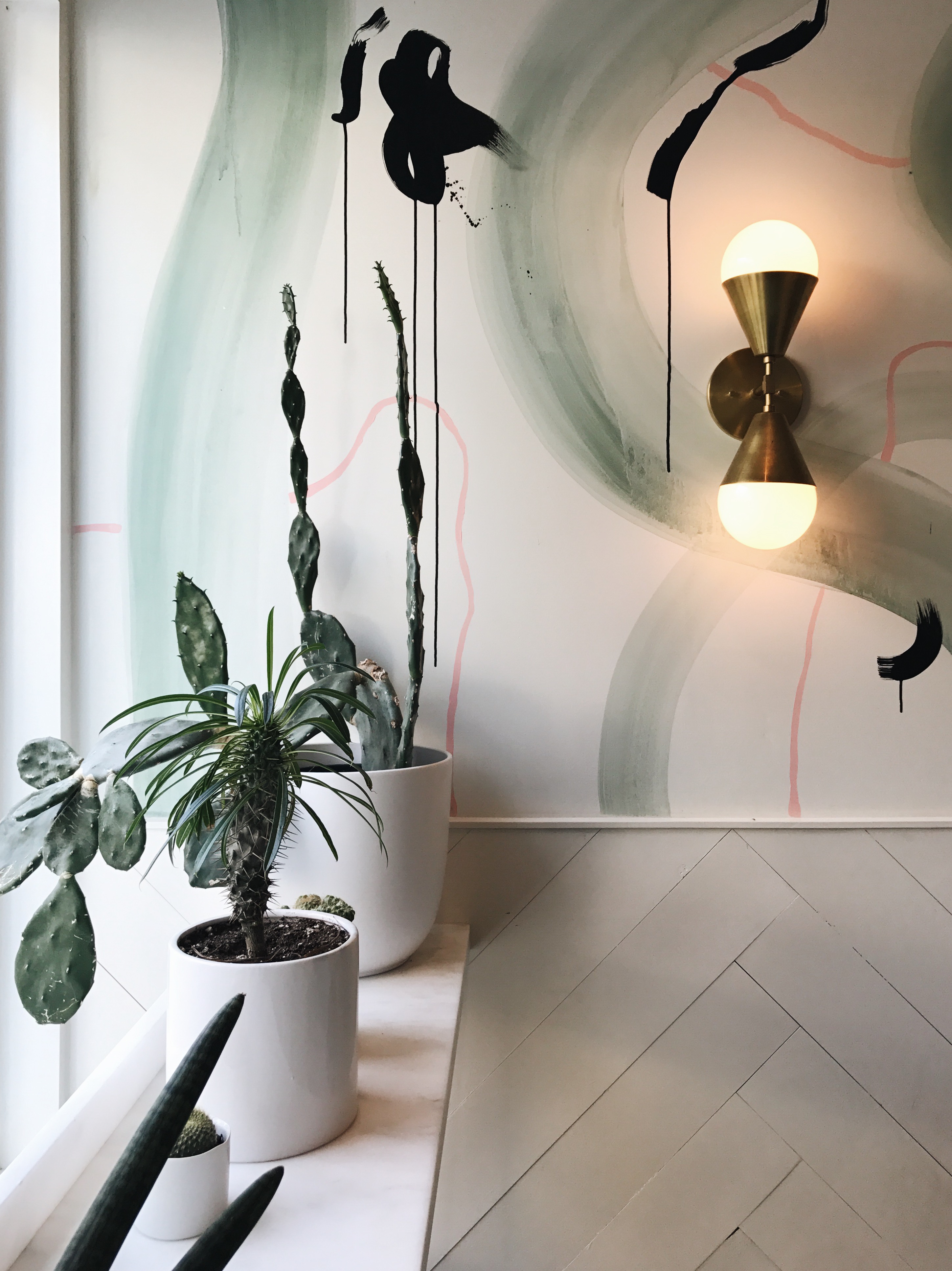 But don't let the decor distract you for too long, because you'll want to get a gander at that menu! La Palma serves up Italian-inspired dishes with a fresh twist. They're the hottest reservation in town so I didn't make it for dinner, but I'll definitely be ordering the gnocchi when I return at Christmas—and in the meantime the coffee and almond croissant that accompanied me while I shot these photos are well worth an early breakfast pop-in! Be sure to sneak a peek at the bathroom (or washroom, as we call it north of the border!) because the pink and terra cotta hex tiles will rock your world!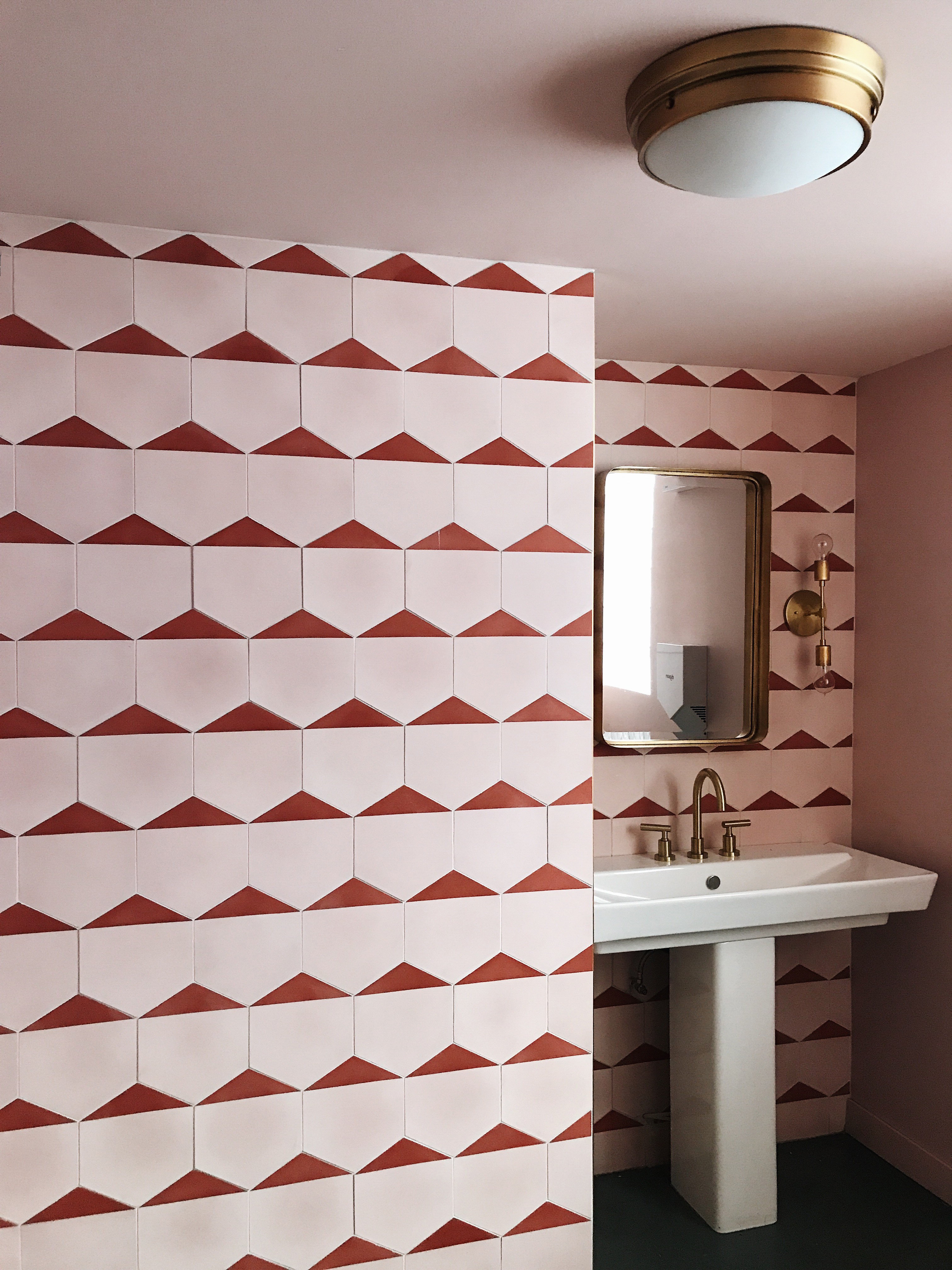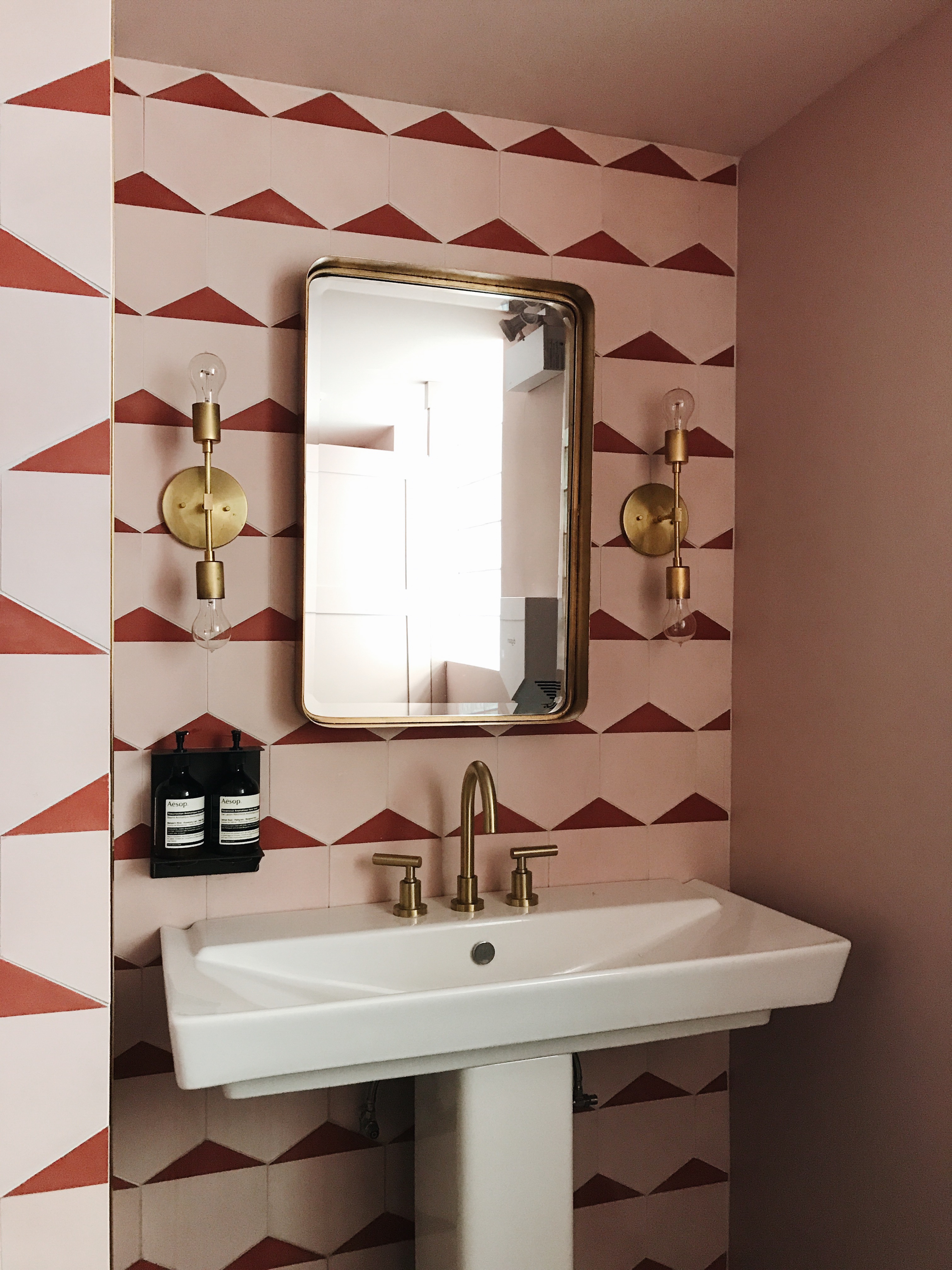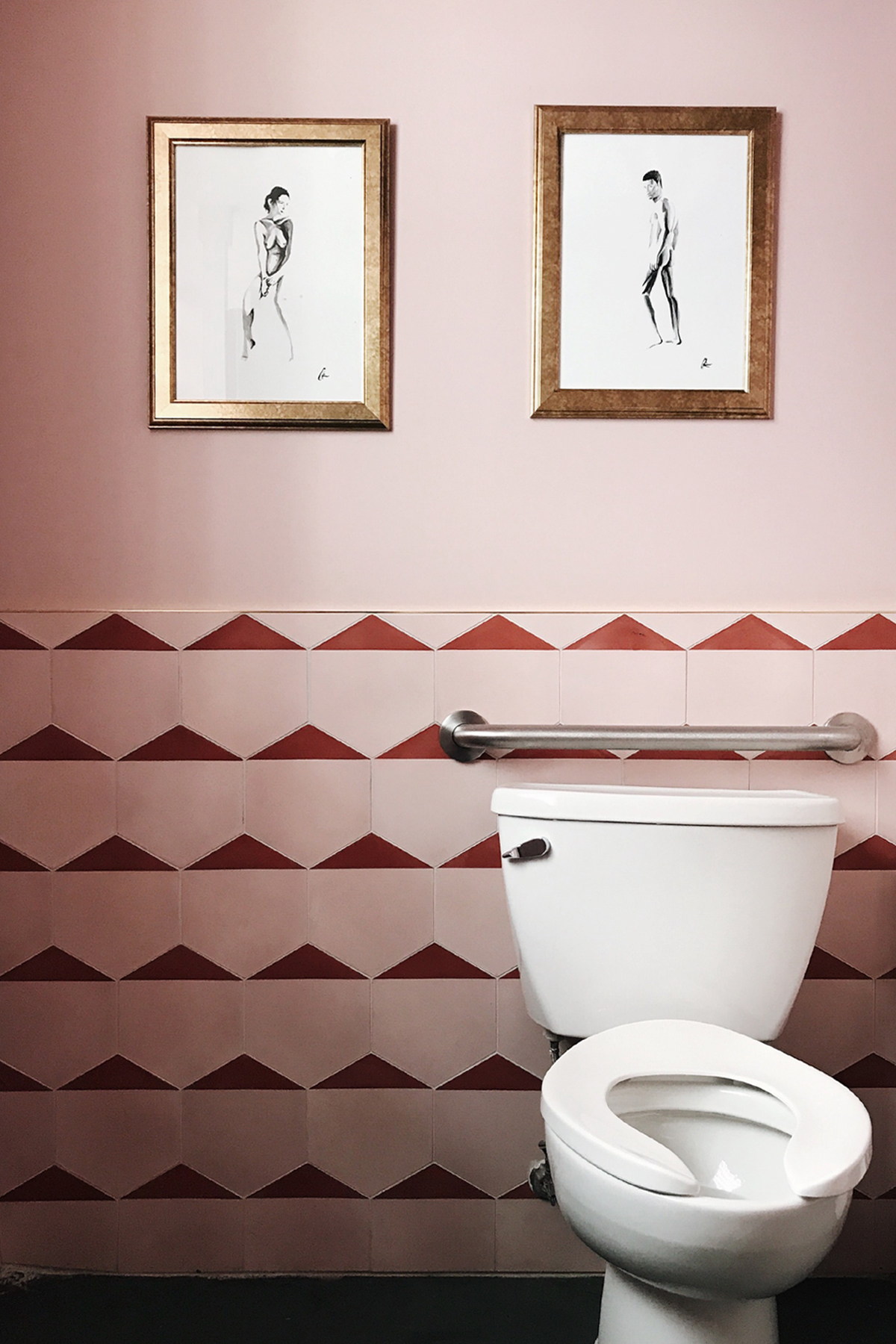 Photos: Anne Sage.