I've got another juicy restaurant interior from my recent trip to visit family in Toronto, and I recommend sitting down for this one because it's just. that. good. The restaurant is called Oretta, and I can pretty confidently say that I've never had a dining experience as thoroughly considered and elegantly executed across every detail as I did at Oretta Toronto. The colors, textures, shapes and lines of the decor and branding mirror the food so beautifully—the pizzas, pastas, and sides are all full of gusto but refined and elegant, too—such that by the time your meal comes, you feel like you've already eaten your first course with your eyes and now your ready to really dig in.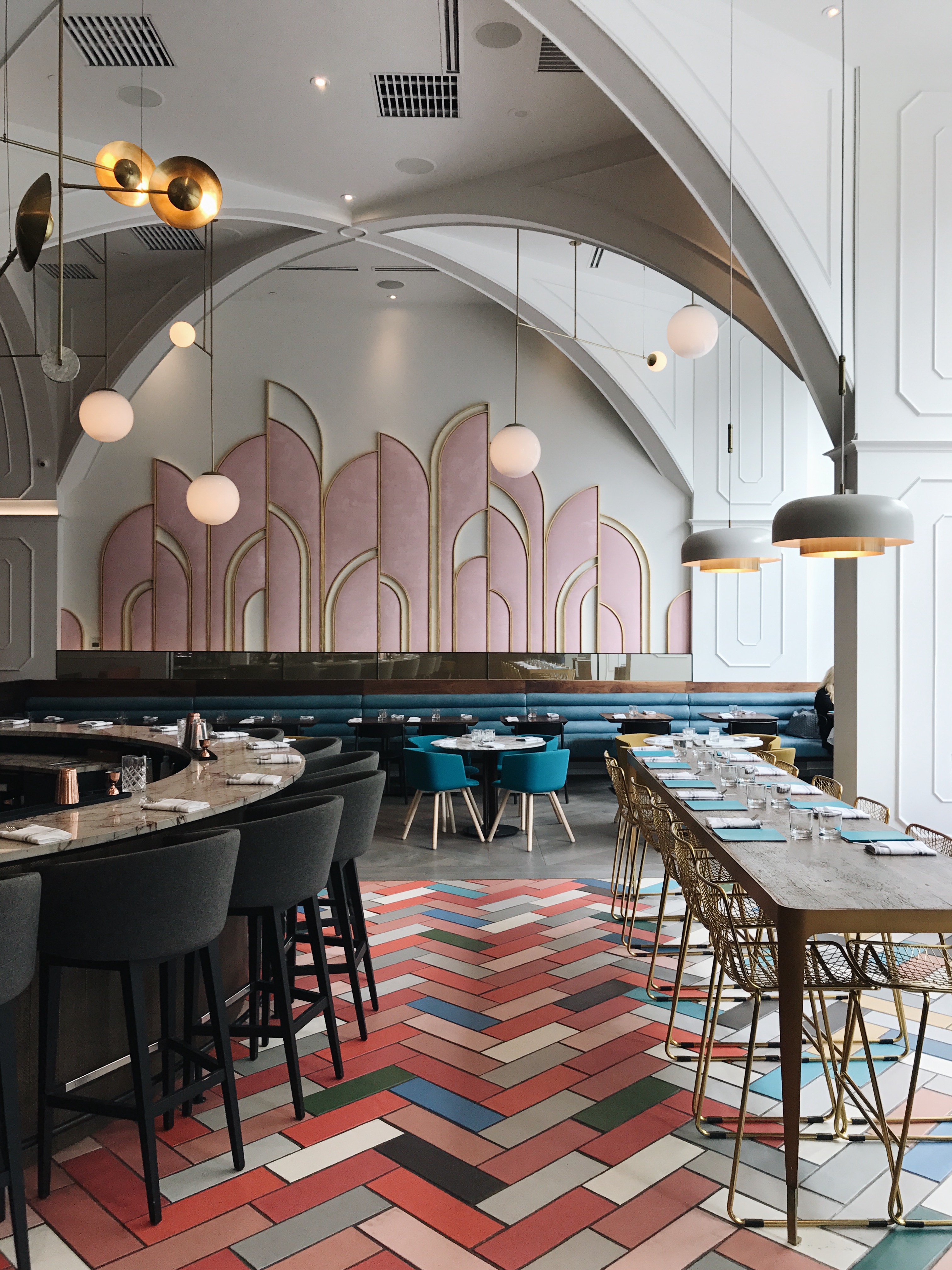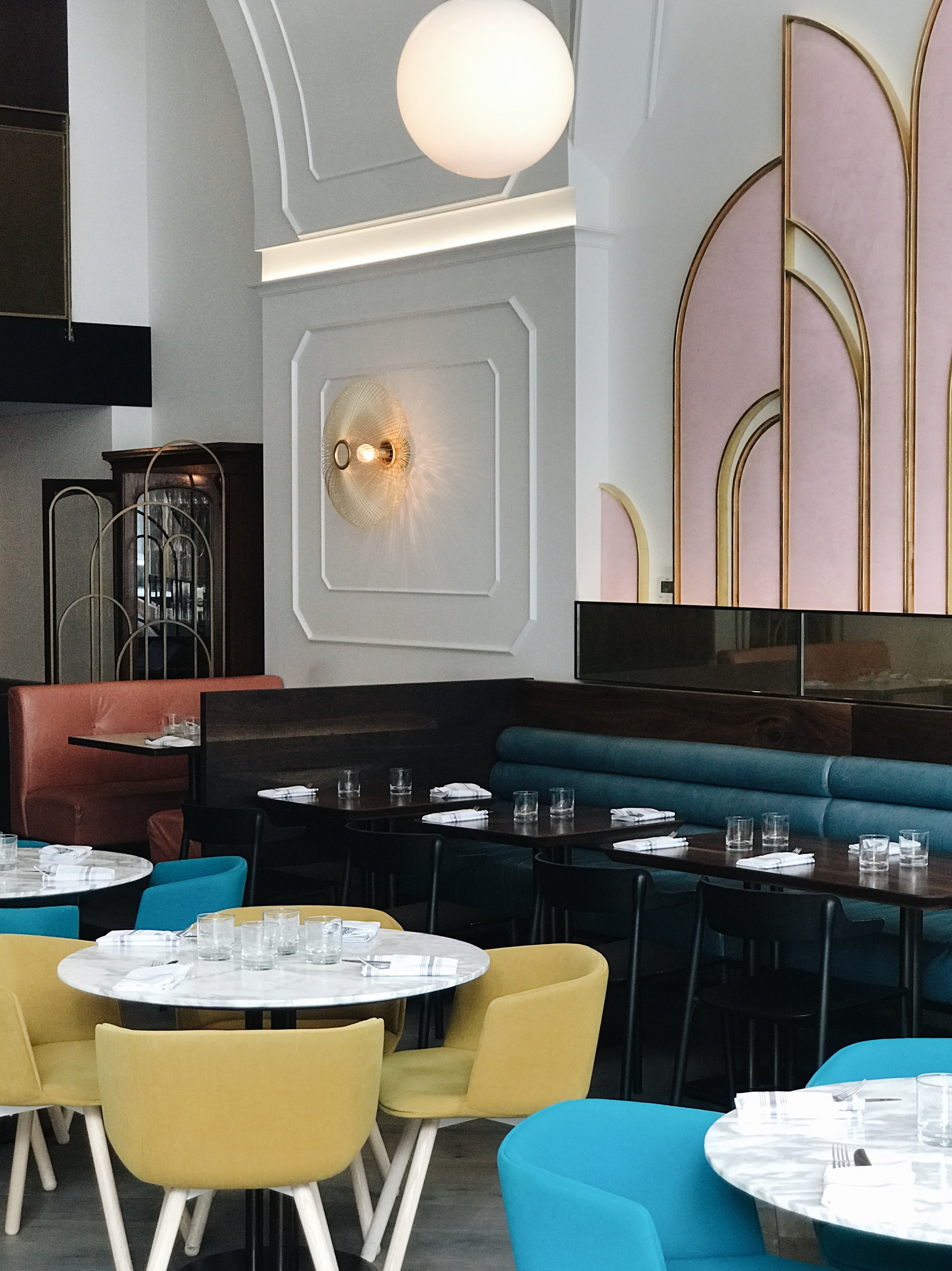 The name and concept behind the restaurant is inspired by "a young, urban Italian woman who has style but is grounded in her Italian roots," and indeed the vibrant atmosphere reminds me of everything I loved about traveling in Italian's bustling metropolises. Oretta's interiors are the work of Toronto firm Commute Design, and all that brass, jewel-toned goodness must be seen in person truly to be believed.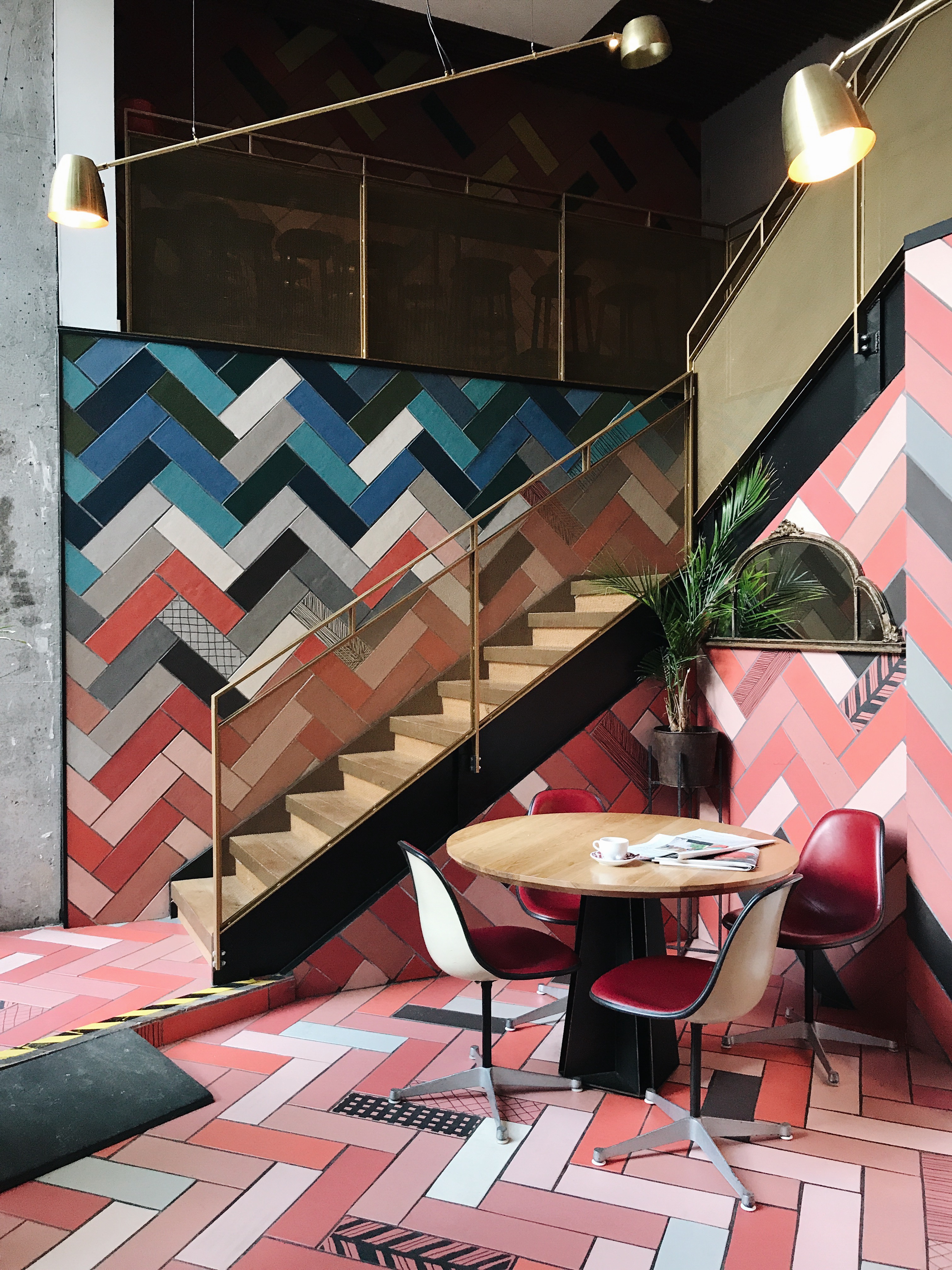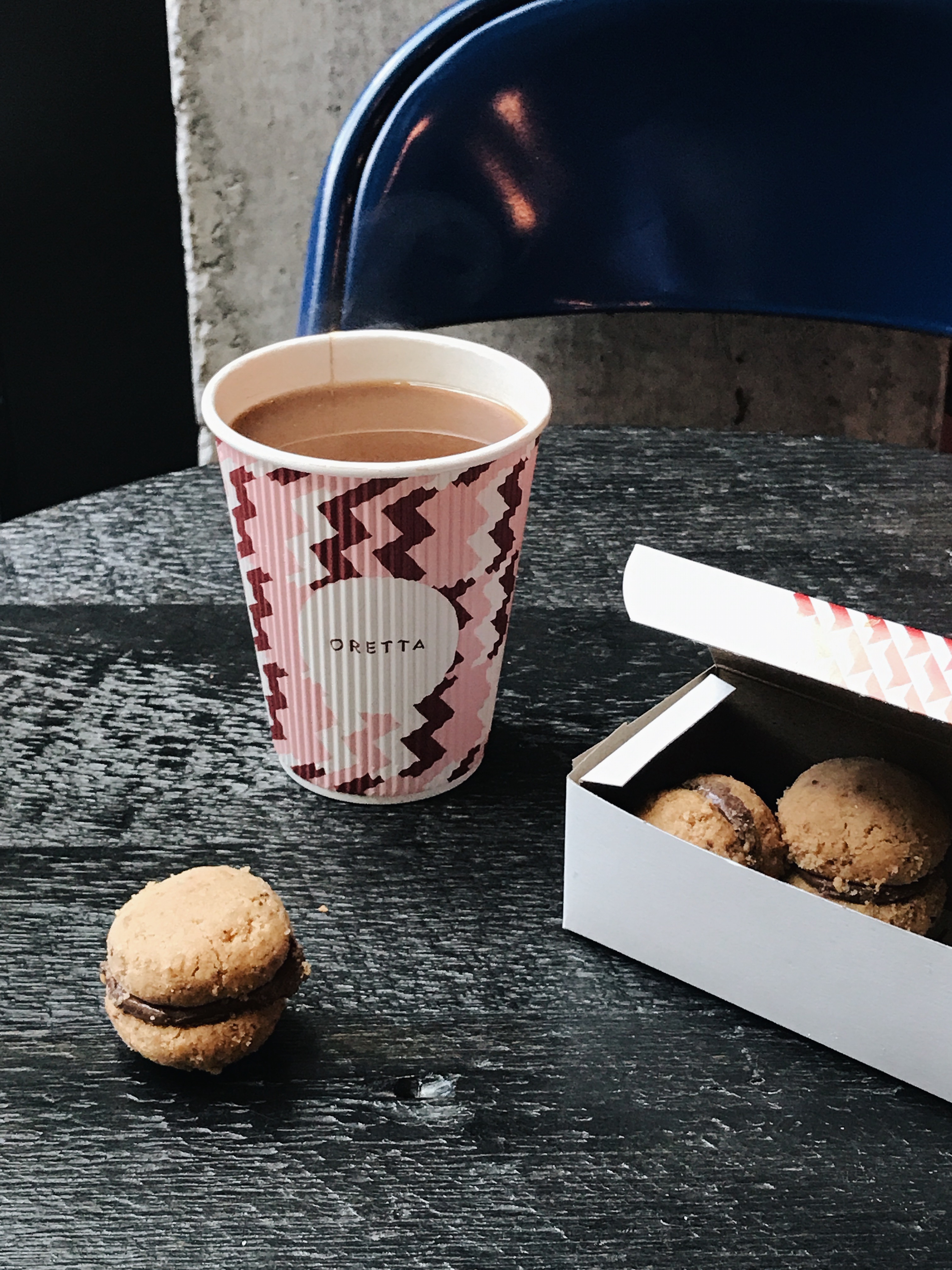 If you visit Toronto and can't make it for a sit-down meal (reservations are recommended) then be sure at least to pop into the cafe area for top-notch espresso, panini, and a selection of sweets and baked goods as only the Italians can make them!
Images: Anne Sage.