I've just returned from High Point Market, where I spent four glorious days wandering the showrooms and touring the new collections from established and up-and-coming interiors brands alike. The trip was a success by every measure: I connected with friends old and new, got a solid sense for the trends and happenings of the design world, and scored some serious pedometer cred while I was at it. By the end of each day I'd logged around six miles of walking, making me more grateful than ever for the stylish sneakers that helped me hold my own amongst the stiletto'd market-goers in the crowd!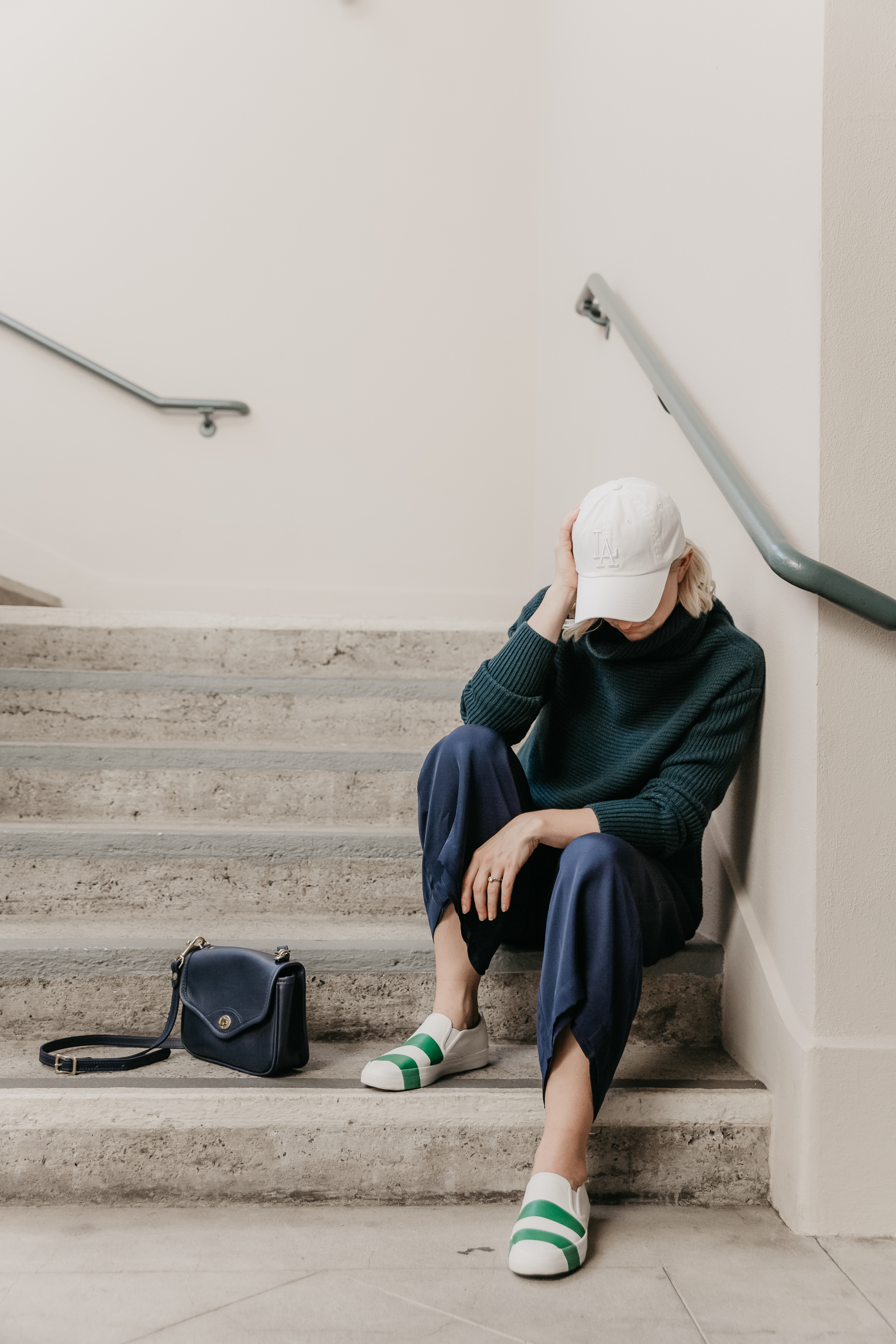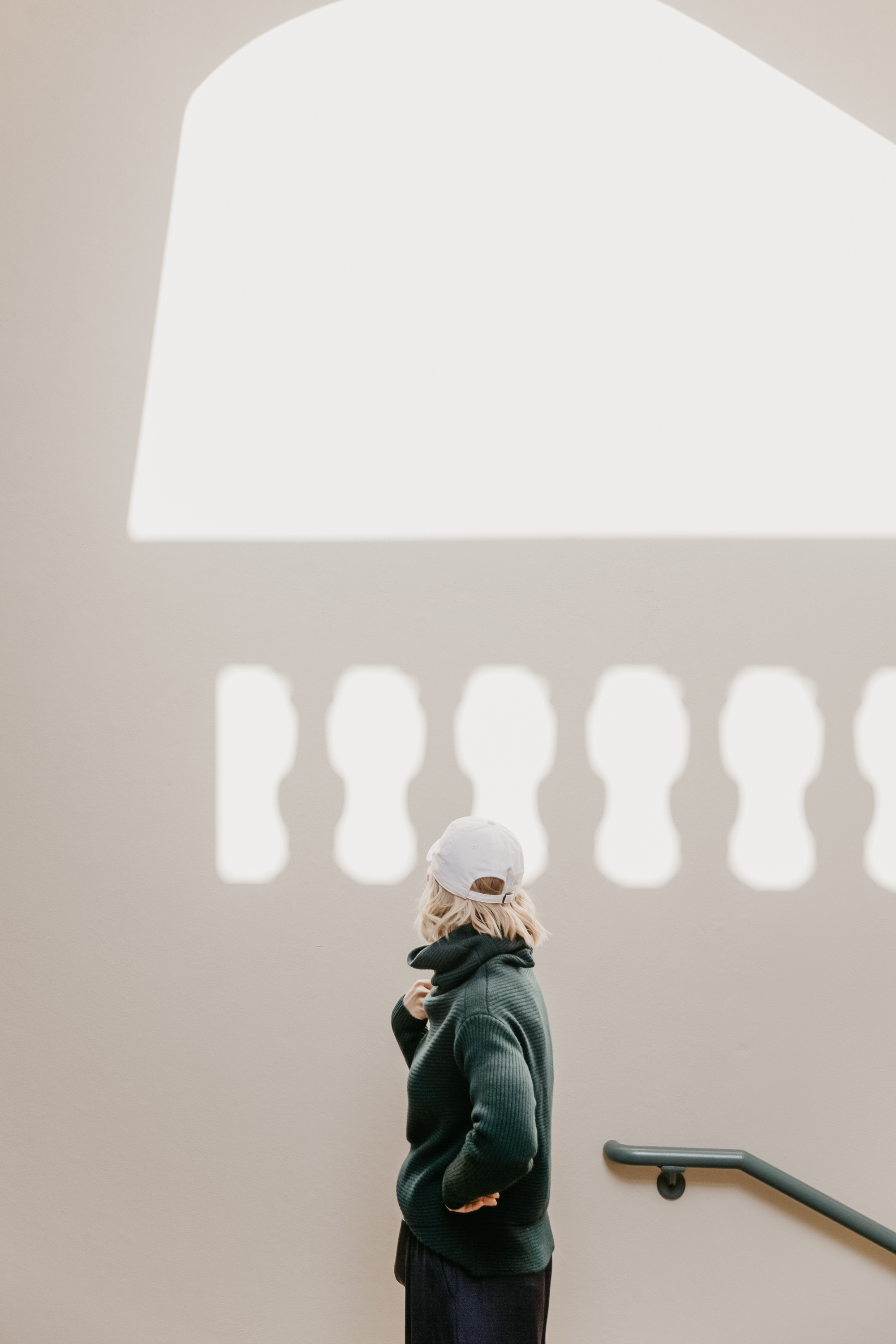 Indeed, I've never been a heels girl, though I certainly have mad respect for anyone whose feet don't rebel at any shoe higher than half an inch. Nope, give me some good old-fashioned "tennie runners" as my mother calls them, and I'm good to go from dawn til dusk. And these days, more designers than ever are sending up their take on cushy-meets-couture footwear—with these striped slip-on sneakers from The Office of Angela Scott providing a prime example of how cool comfortable can be!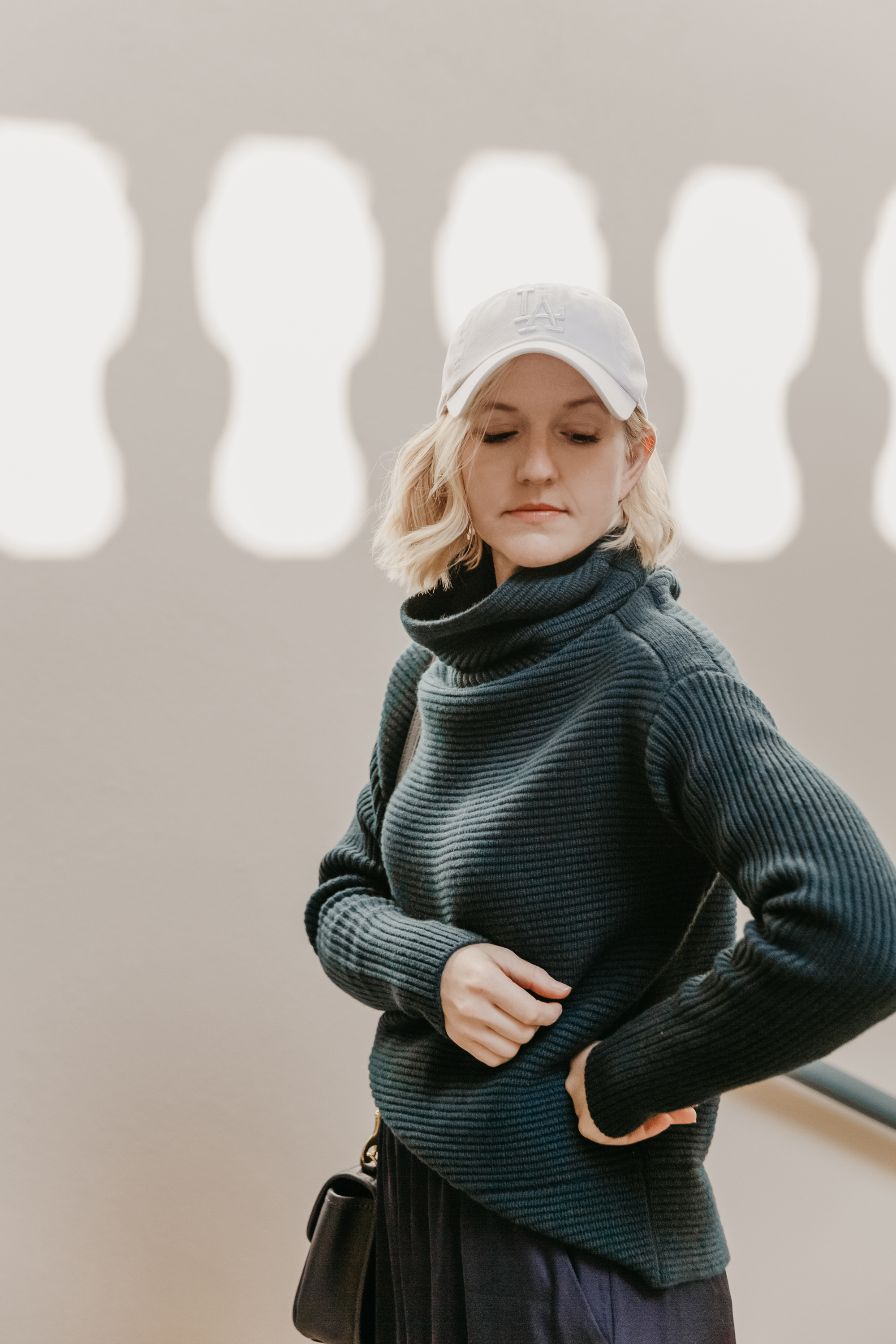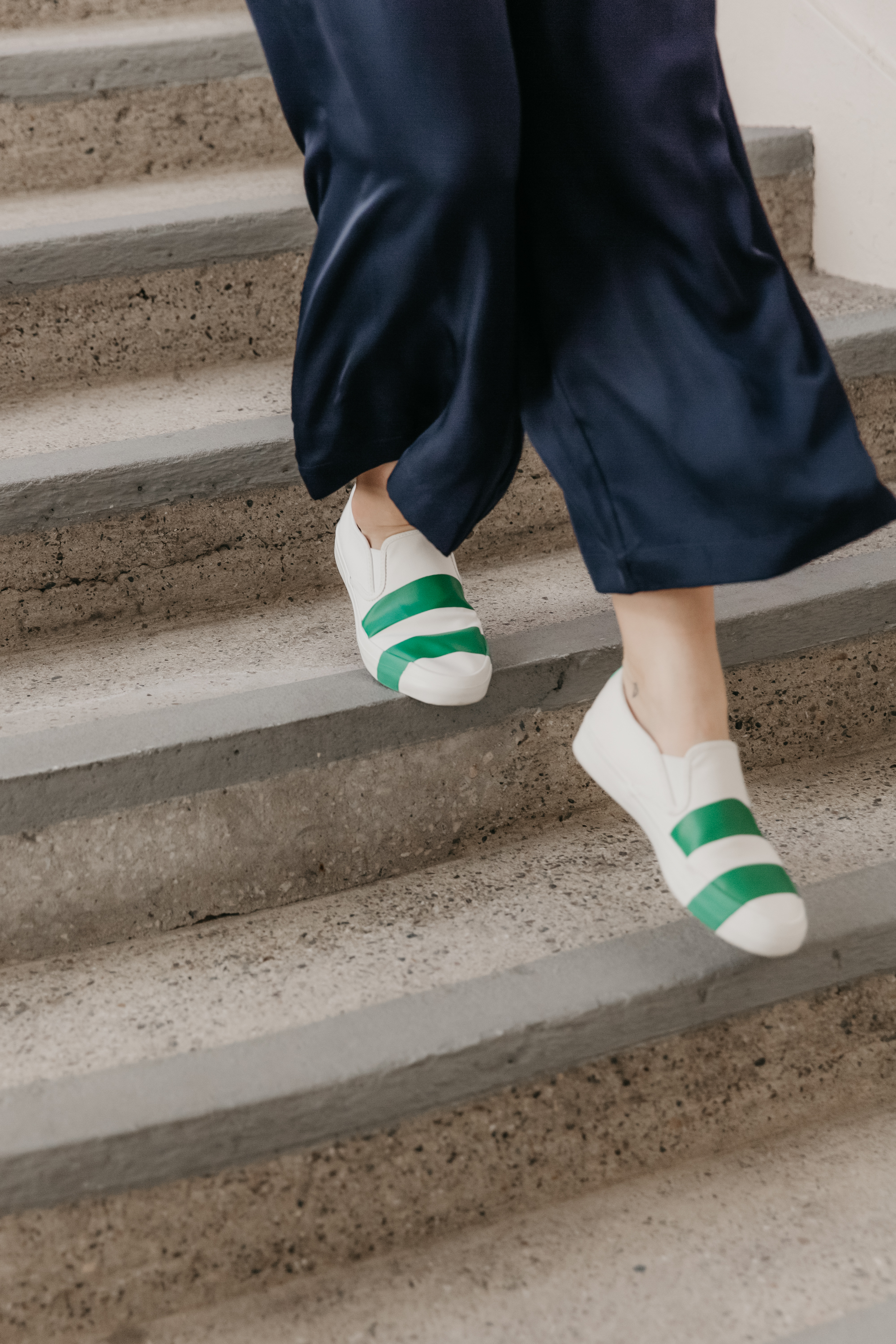 Because sneakers are inherently sporty, I tend to skew athletic-chic when I wear them (though lately I've been bucking all tradition and pairing them with girly dresses too). The good news is that sporty doesn't have to mean sloppy, as evidenced by the sophisticated drape of these navy silk pants and the thoughtful knit on my turtleneck sweater. This is an outfit for getting sh*t done and looking great while you're at it, whether that means pounding the pavement at a trade show or pounding the keyboard on your laptop.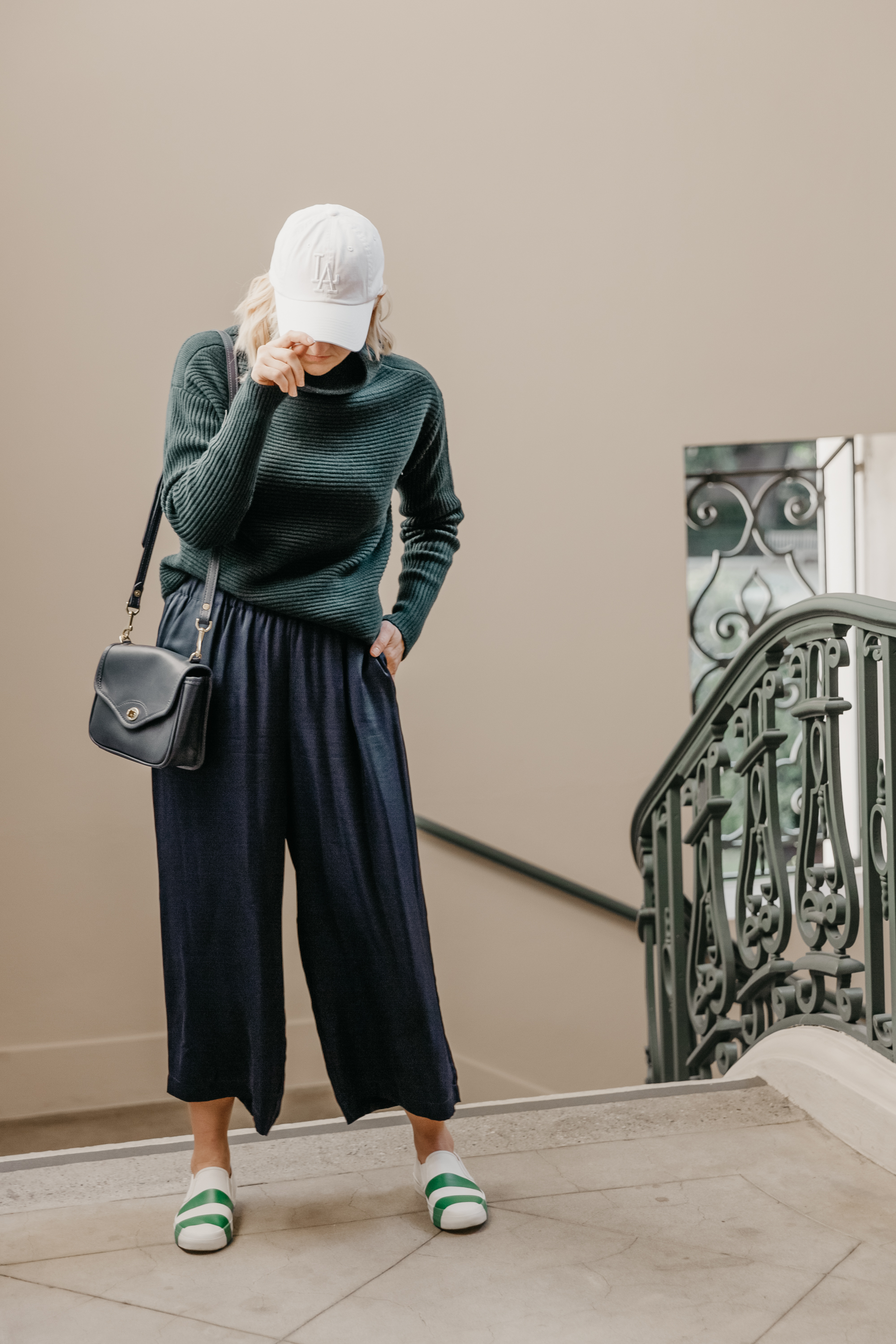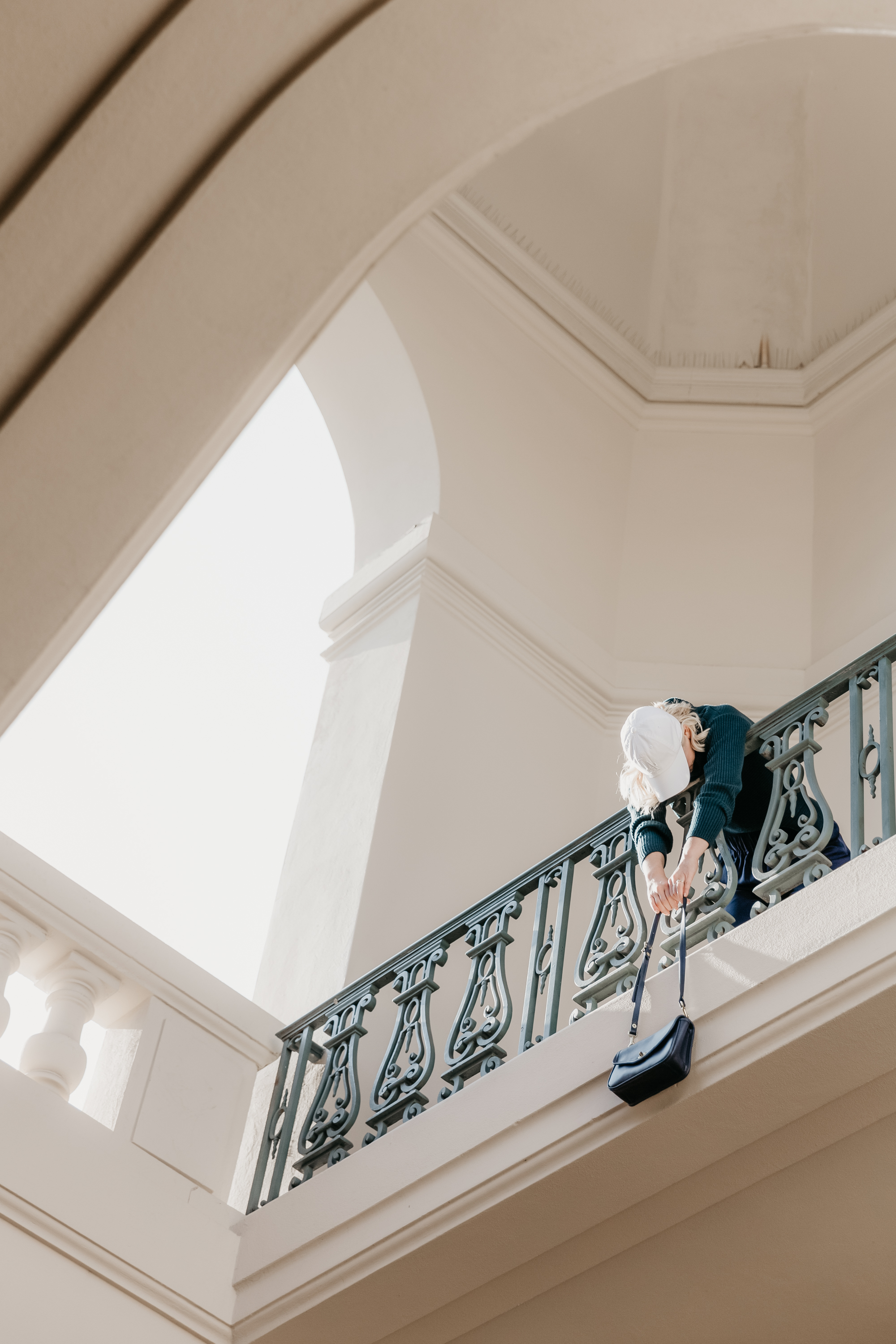 Shopping Guide: Chunky Green Turtleneck Sweater, Aritzia. Silk Wide Leg Pants, Grana. Striped Slip-On Sneakers, The Office of Angela Scott. Navy Crossbody Bag, J.W. Hulme Co. Los Angeles Dodgers White Baseball Cap, Urban Outfitters. Photos: Eslee.