Has the cool weather hit where you live? Here in LA, there was a brisk, chilly snap in the air as I walked the dogs this morning, and I couldn't be more thrilled about it. Fall is here at last! In addition to cooler temps, changing leaves, and pumpkin-flavored everything, my favorite season brings with it the opportunity to pile on the layers—or in other words,  to incorporate more my favorite pieces into each outfit! Of course more isn't always a good thing, especially when it's a narrow silhouette you're after, and layers gone wrong can leave you feeling Stay Puft Marshmallow rather than street style marvelous. But don't worry, I've got your back! Because when eBay challenged me to take on some of the season's most difficult trends by showcasing my top picks from their huge selection of current designer fashions, I knew I had to share my secrets for mastering fall layering without the bulk!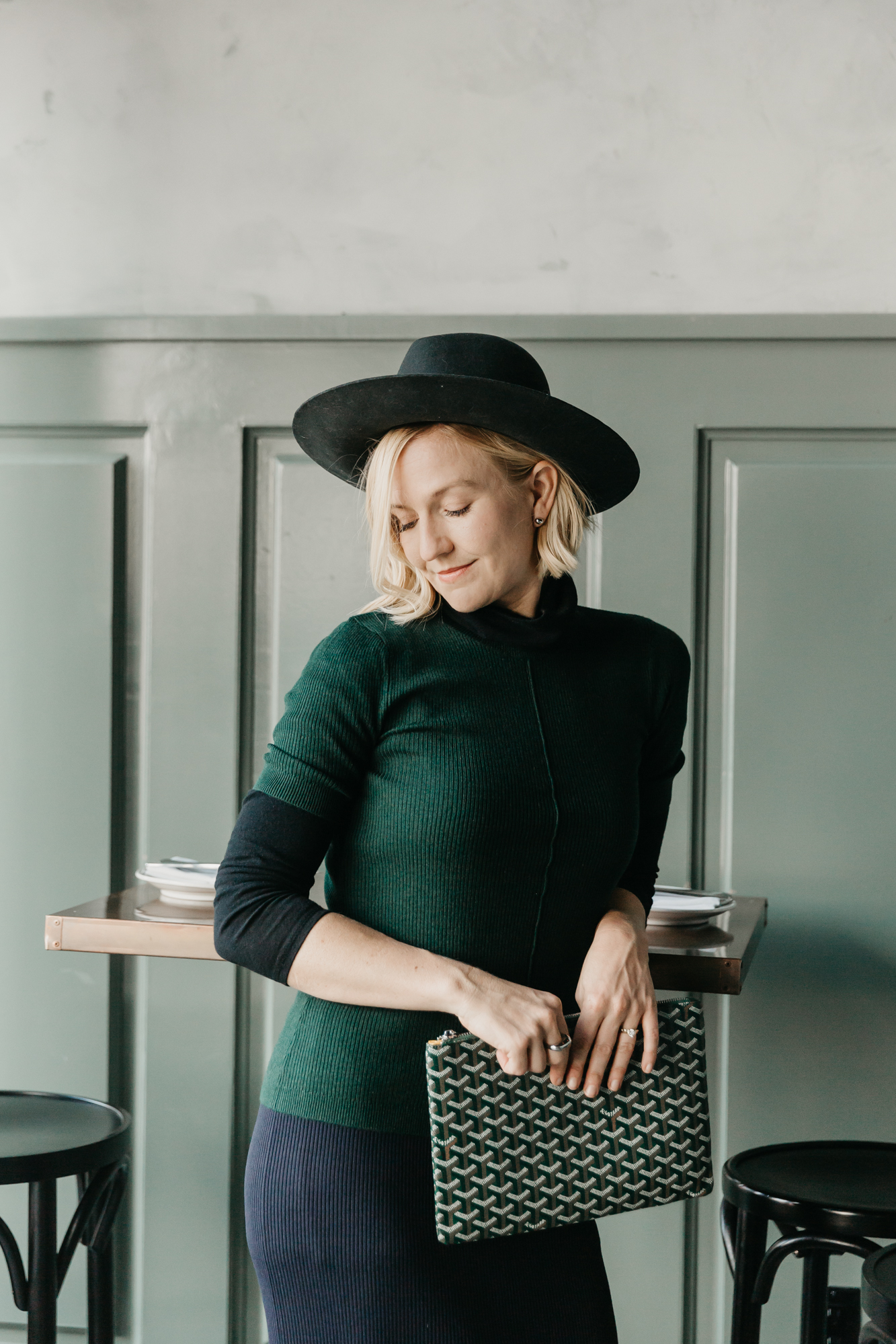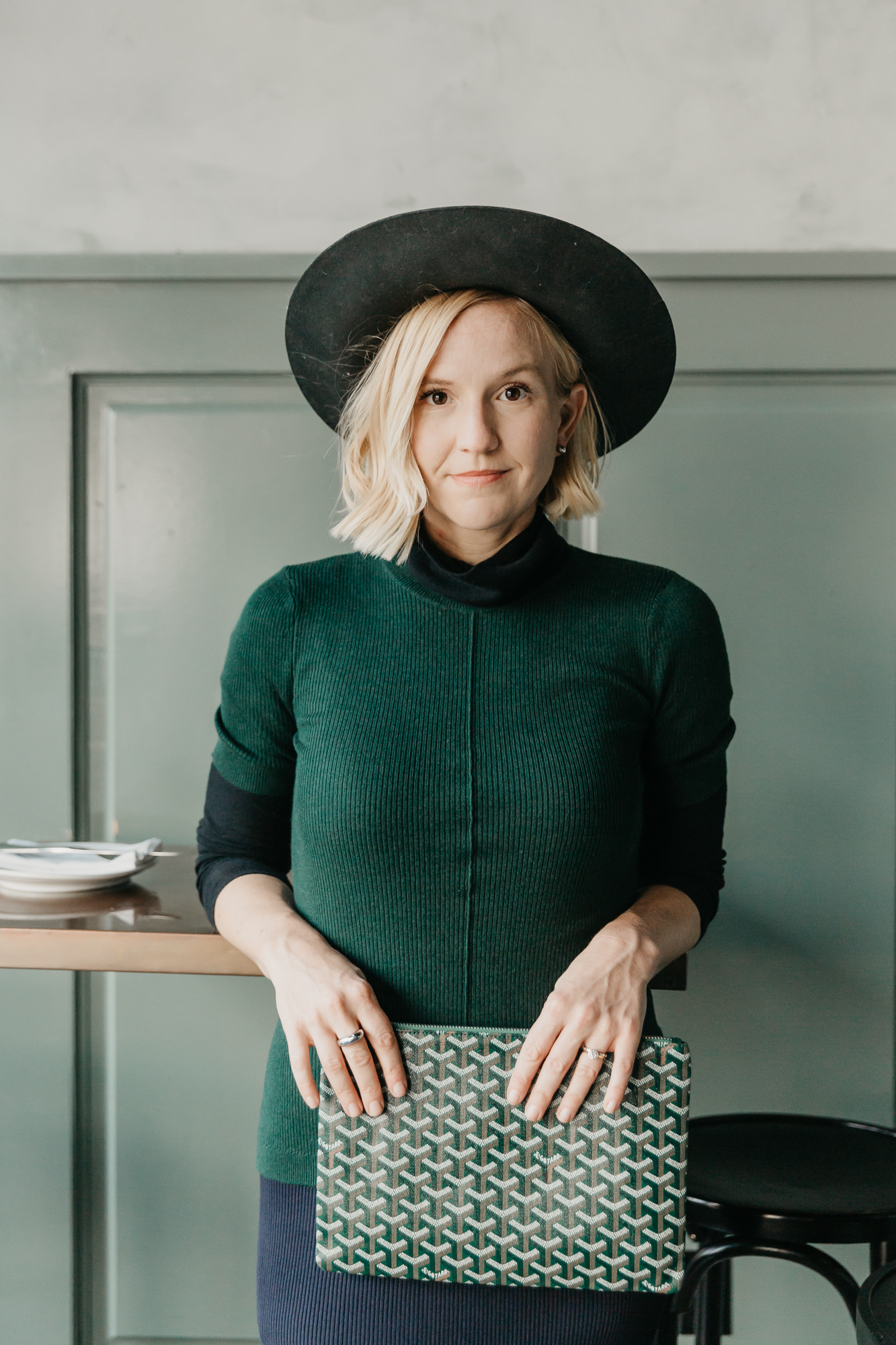 The trick to getting that layered look while still showing off your shape is to seek out shapes that echo the effect you'd like to create with your outfit. So if you want to look long and lean, then choose pieces that can be described in the same way. Start with a knit column dress or stretch pencil skirt that has vertical ribbing to keep the eye traveling up and down your form. Then, add a slim, torso-hugging sweater with sleeves that hit at the elbow to channel Jackie O. elegance. You'll check all the boxes for autumn knitwear vibes—and you'll stay cozy, too!—but in a polished, thoughtful way that takes you from afternoon meetings to evening cocktails with ease.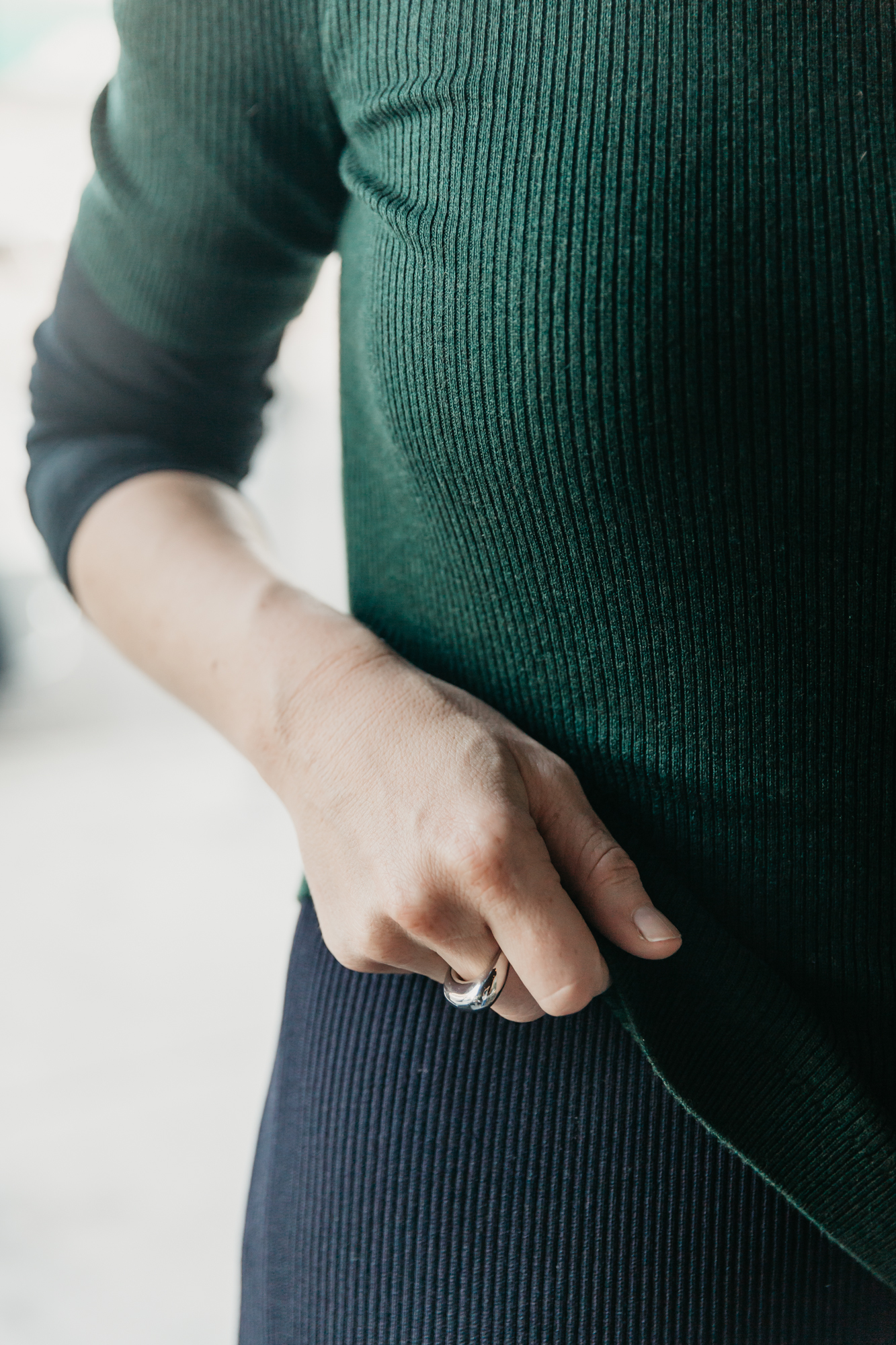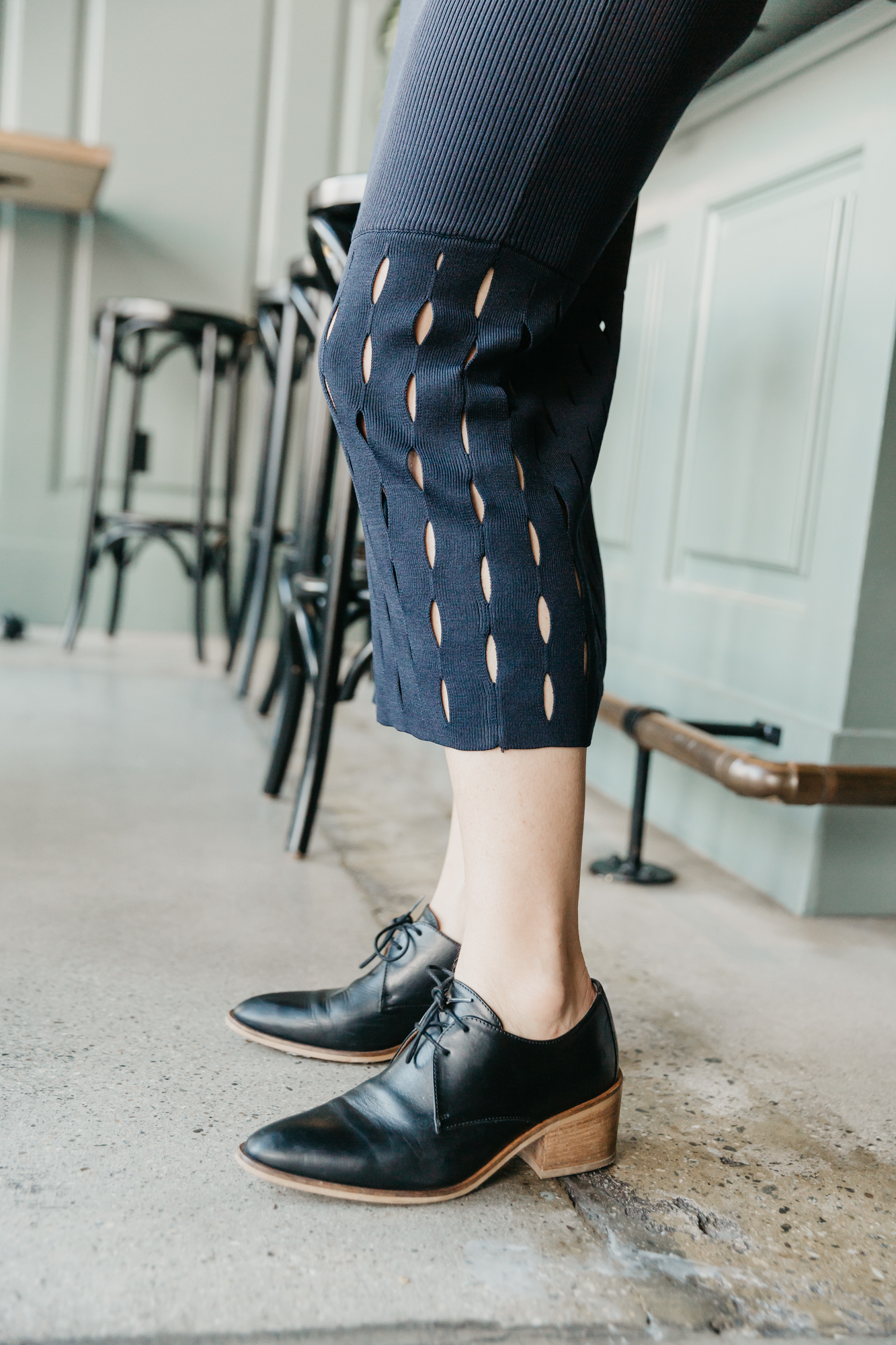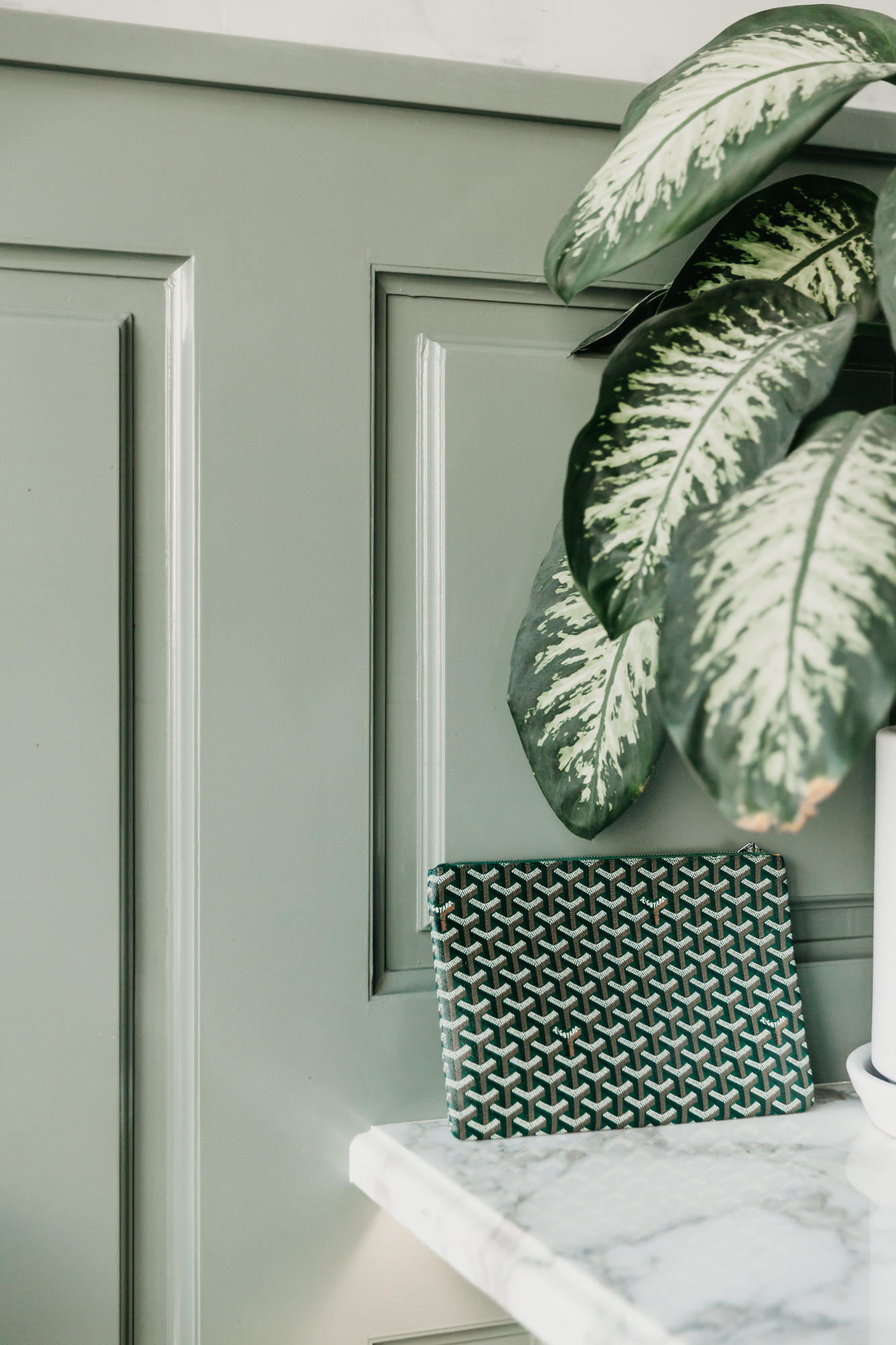 When it comes to selecting a colors for your outfit, you certainly don't have to go monochrome, but choosing hues from the same family and of the same saturation will support the streamlined sensibility that you're fostering. Here, deep navy and green create a subtly dramatic mood. Pointed oxfords extend the leg line even further; and a compact, tone-on-tone Goyard clutch nicely complements both the simple shapes and the understated palette of the ensemble. Finally, a felted wool hat in a dusty forest hue adds yet another layer of texture to this deceptively sophisticated combination.
The final trick for winning the fall layering game is knowing how to get your hands on the perfect pieces! eBay's designer fashion listings offer thousands of new-with-tags and buy-it-now options, all of them priced less than you'd pay at retail—and all of them 100% fresh for the season! For the elements of this look try search terms like "knit column dress", "ribbed skirt" and "short sleeve sweater". You can then adjust your search filters to select for specific colors, sizes, lengths, and even price ranges. I'm especially fond lately of A.L.C. dresses, Frame sweaters, and Janessa Leone hats. But of course any score that lets you strut your fall stuff is a good one, so go forth and layer with confidence, friends!
Photos: Eslee. Disclosure: I partnered with eBay to concept, style, produce, write, edit, and share this post. All opinions are and always will be my own. Thank you for supporting the brands that enable me to bring you fresh inspiration daily!