Writing a book is no small feat. Writing a book while running one of the web's most gorgeous and highly trafficked lifestyle sites—and having that book turn out to be one of the most stunning cookbooks of the year—has me thinking that Athena Calderone of EyeSwoon must be some kind of supergoddess sent from another planet. Her just-released cookbook Cook Beautiful is exactly what its title suggests: a compendium of recipes that please all the senses, with photos that practically leap off the page and jump into the kitchen beside you to help you chop, slice, roast, broil, serve and eat your way to culinary satisfaction.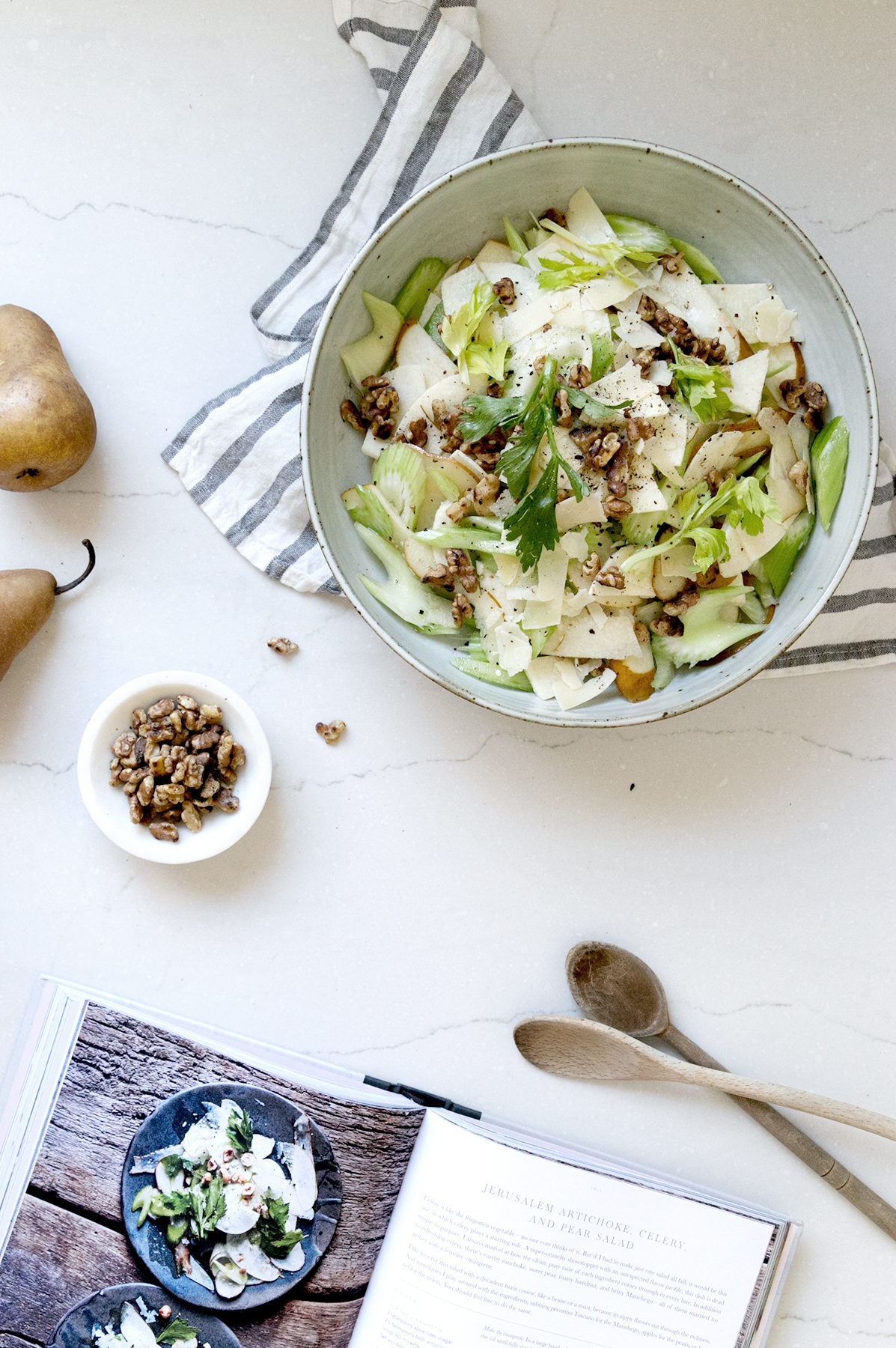 The book is organized by season, with recipes featuring the best ingredients of spring, summer, fall, and winter and entertaining ideas offering truly jaw-dropping tablescape and hosting inspiration. This celery and pear salad caught my eye not only because I adore pears this time of year, but also because I'm always on the lookout for fall salads to add a little roughage to my Thanksgiving spread. (OMG I can't believe I just typed the word 'Thanksgiving'!) This one is easy, healthy, unique, and great for a crowd, since you can make it ahead of time and it will retain its crispness. I subbed walnuts for the hazelnuts since that's what I had on hand, and because Athena says in her intro that substitutions are not only allowed but encouraged. And if Athena says it's okay, then gosh it must be—because based on what she's created with Cook Beautiful, she's pretty much the master of everything!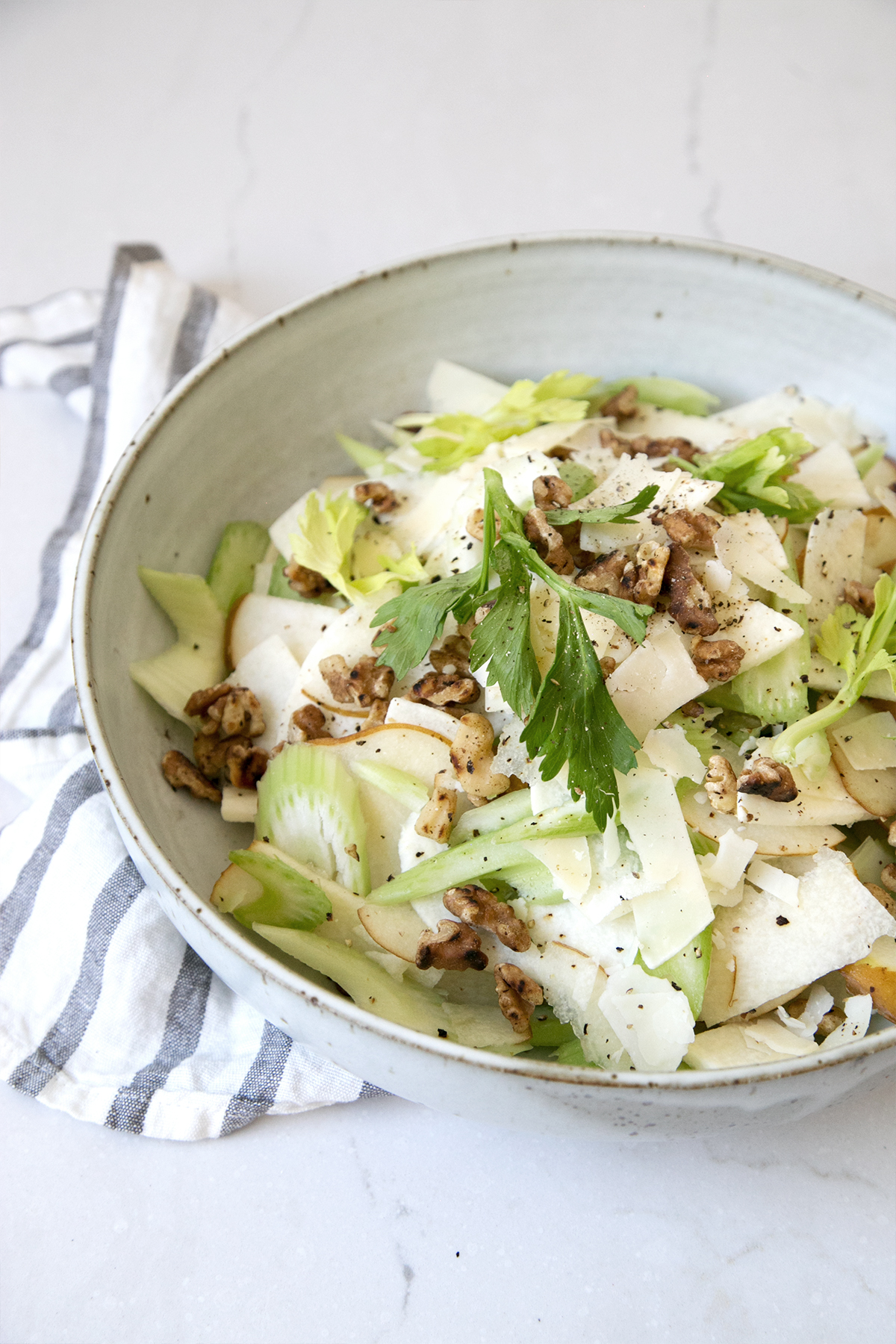 Jerusalem Artichoke, Celery, and Pear Salad
recipe courtesy of Cook Beautiful by Athena Calderone
For the Vinaigrette
2 tbsp apple cider vinaiger
2 1/2 tbsp lemon juice
1/4 c. olive oil
salt + freshly ground pepper
For the Salad
12 oz jerusalem artichockes
2 pears ripe but firm pears
5 stalks celery, cut on the bias and leaves saved for garnish
2-3 oz shaved Manchego cheese
1/2 c hazelnuts, toasted
zest of one lemon
Make the vinaigrette by whisking ingredients in a bowl or shaking in a lidded jar. Set aside. With a mandoline, thinly slice Jerusalem artichokes and pears. Add to a large bowl with celery, cheese, hazelnuts, and lemon zest. Drizzle with dressing, toss, and serve!