I've already waxed poetic about my great admiration for interiors firm Stewart-Schafer (their minimalist modern interior design tips is one of my most popular posts!) so I'm excited to share some of their latest work! I'm always fascinated by retail and commercial design—I love to see how designers bring a brand's identity to life in a physical environment—and Stewart-Schafer's work for the NYC Lovely Bride flagship store perfectly exemplifies everything you'd want to experience while searching for your dream dress!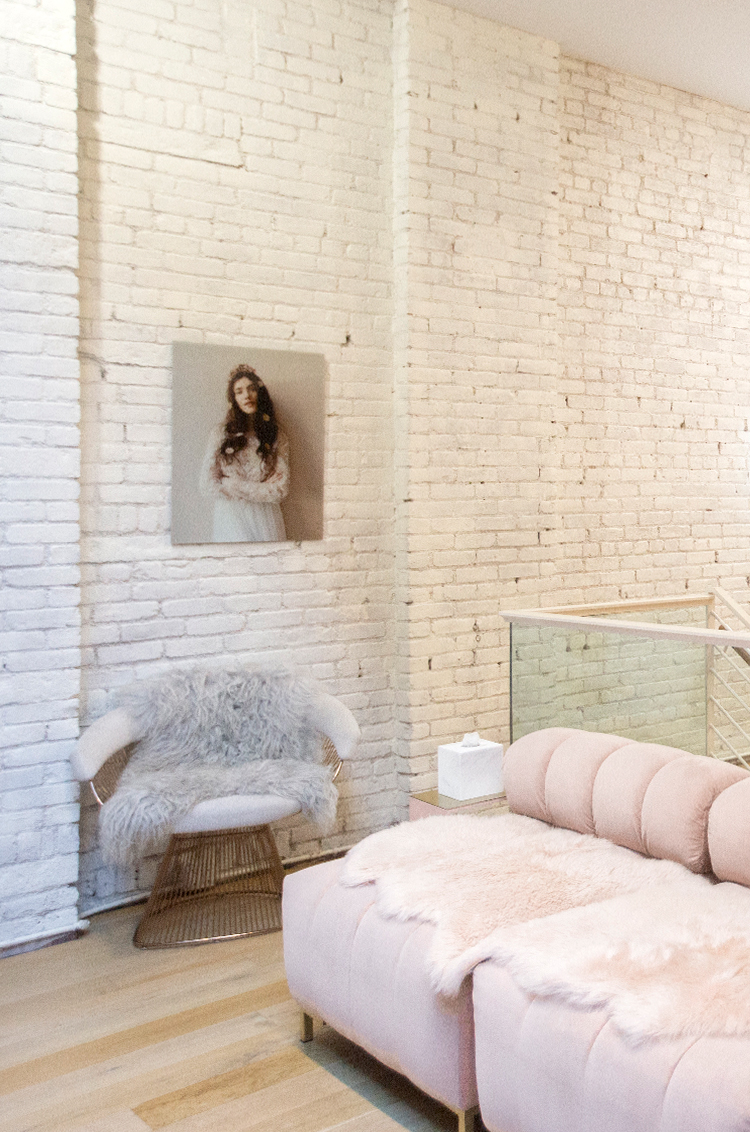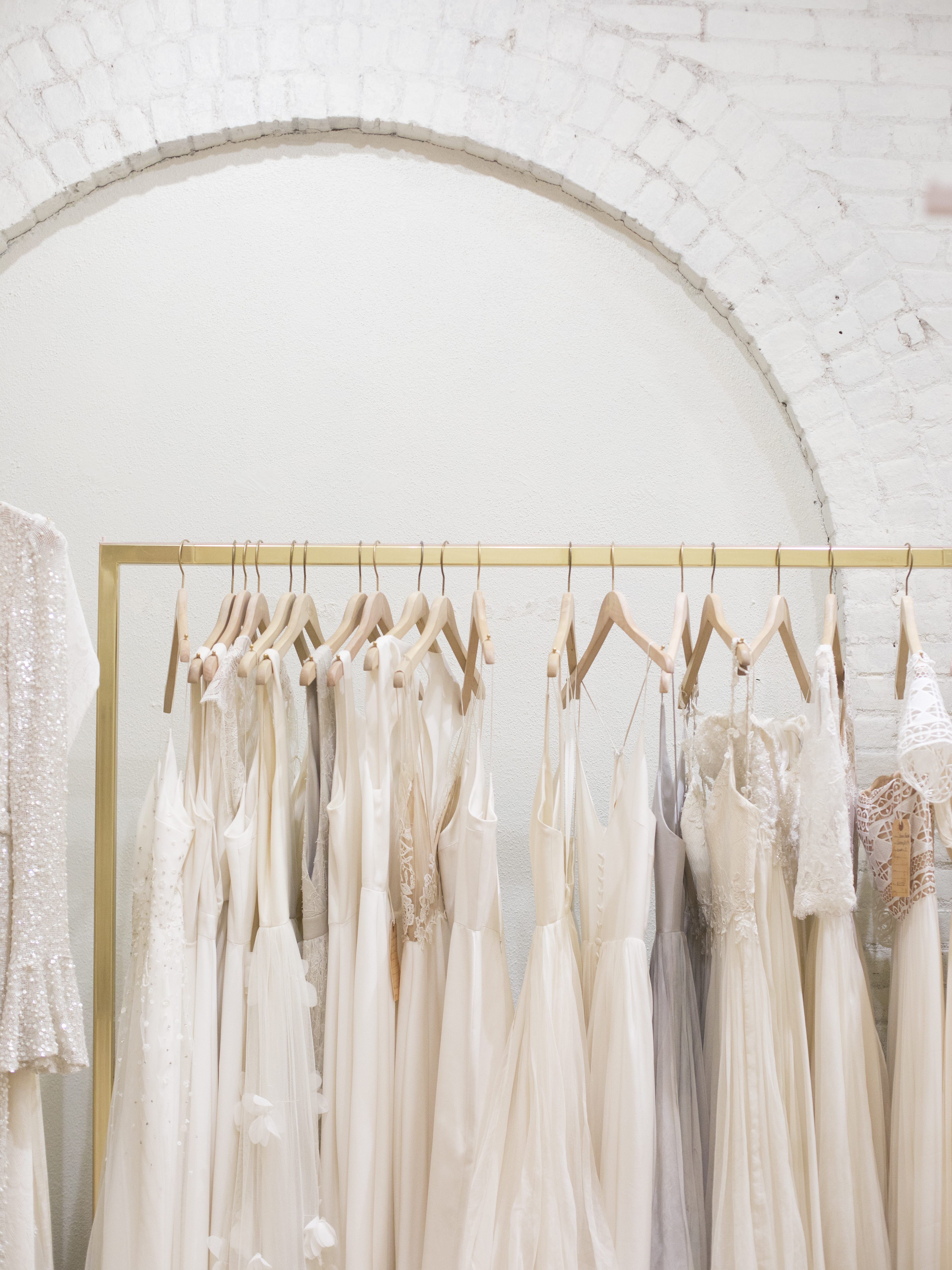 The luxe space features blush Mohair sofas, Icelandic sheepskin hides, cowhide rugs by Calypso Home, and elegant custom brass fixtures for an eclectic, modern feel with minimalist Scandinavian undertones. In a testament to their broad-ranging capabilities, Stewart-Schafer custom created many of the store's furnishings, including the modular sofas, chandeliers, mirrors, garment racks, room dividers, dressing room banquettes, side tables, and display tables. (So basically, like, the whole store!) It's a blush and brass dream, all sumptuous textures and playful yet posh palette, and I can't imagine better space for a bride-to-be to bring her gals for a day of sipping champagne, trying on exquisite wedding dresses, and finding the winning look for her big day!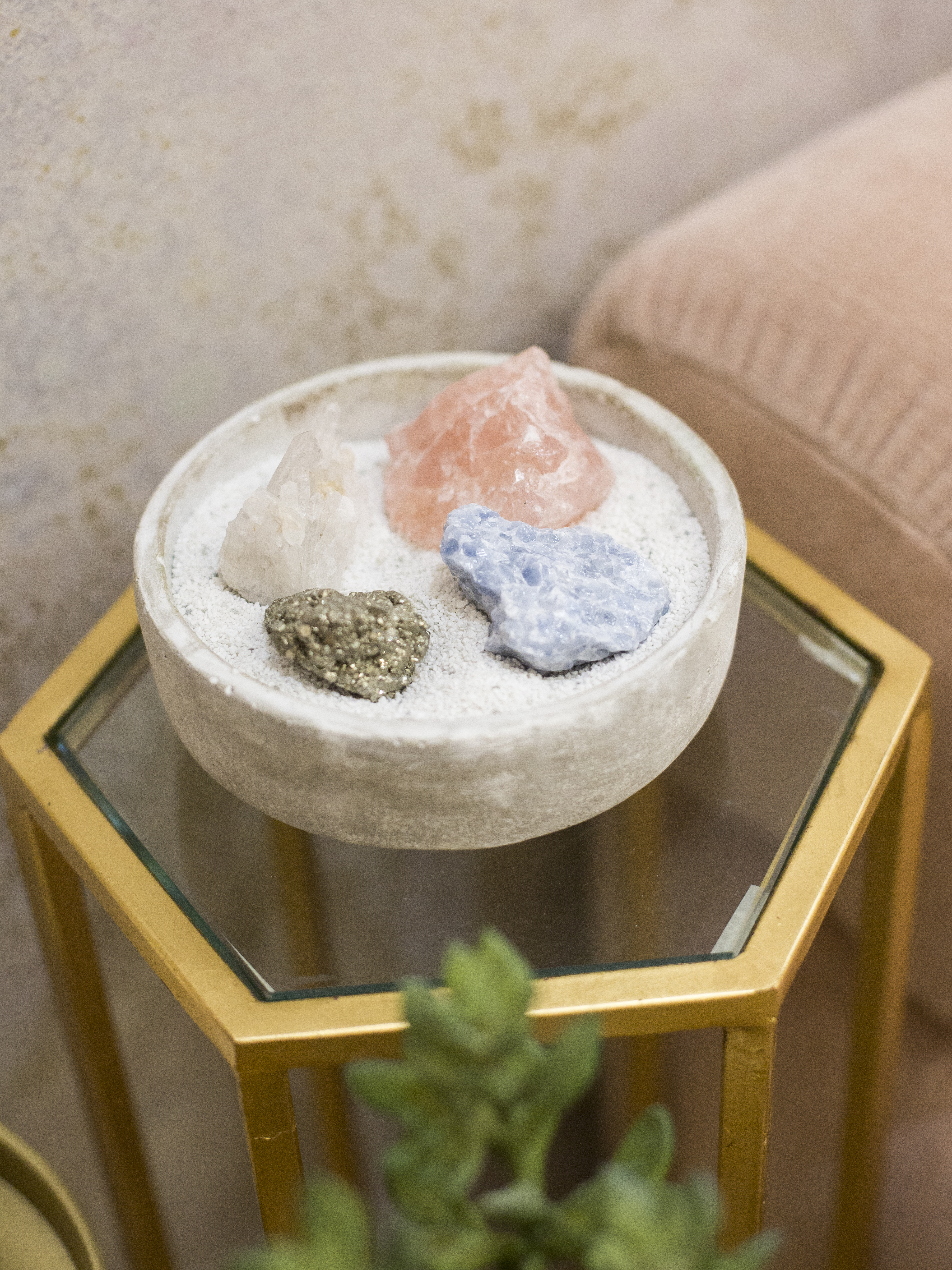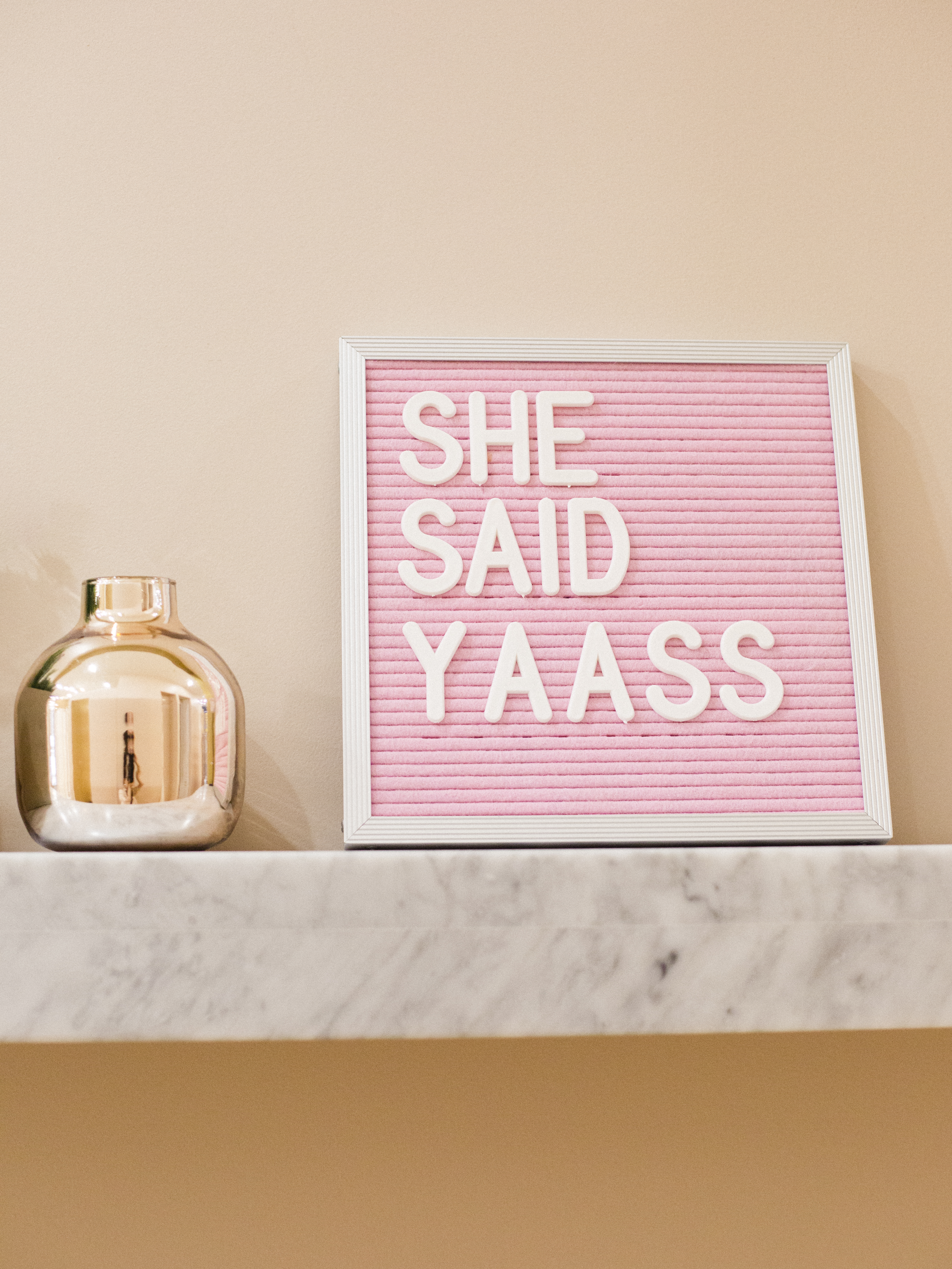 Images: You Look Lovely Photography.