This past summer, at every event and gathering I attended, the jumpsuit was the uniform de rigeur amongst all the chicest guests. Jumpsuits make perfect sense for sunny days and warm evenings: they combine the throw-on-and-go ease of a dress with an upped style ante that's all their own. When the mercury drops, though, they're just as handy—since their streamlined silhouette makes them ideal for layering for cool weather without adding extra bulk!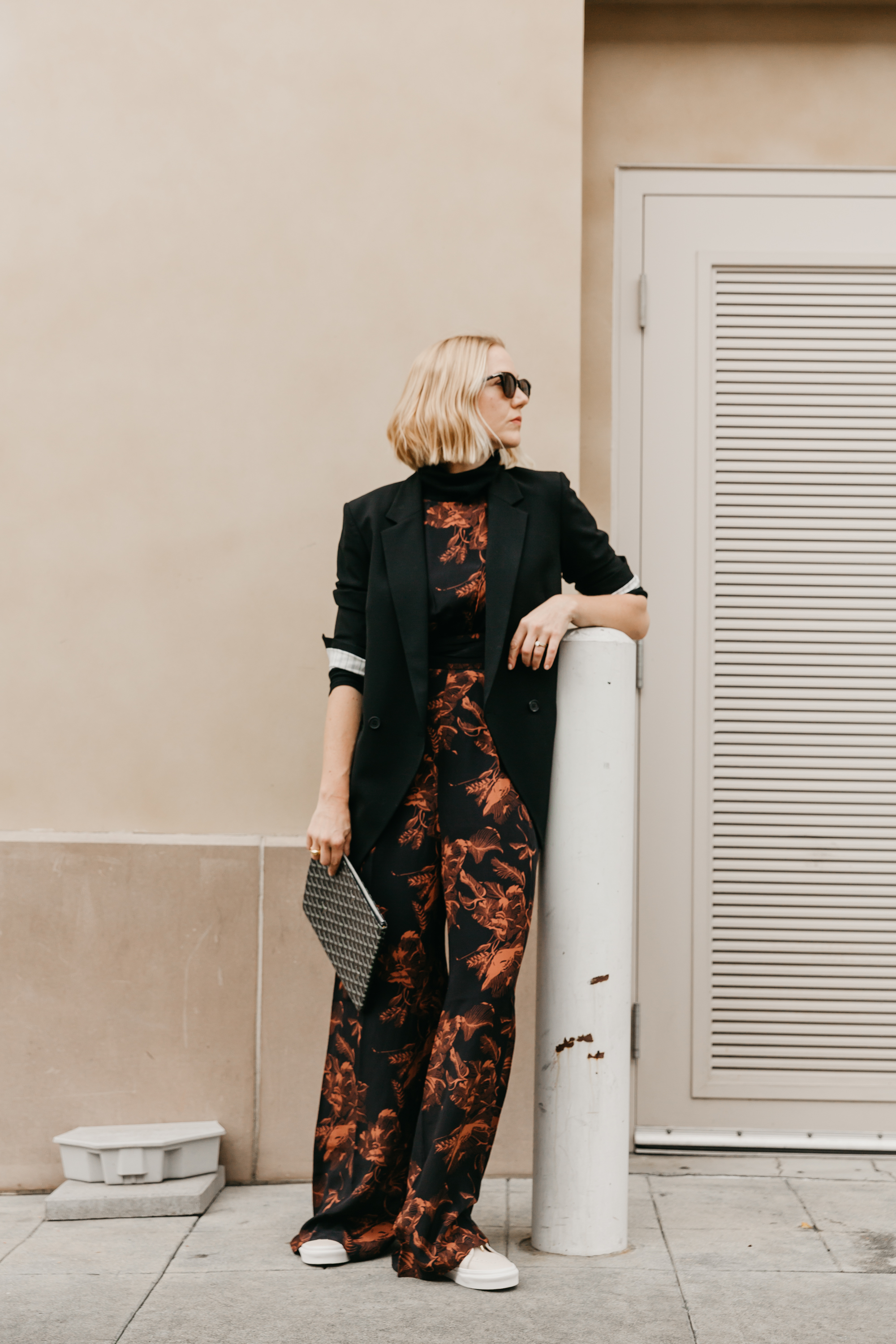 The jumpsuit in question today is a real stunner worthy of any time of year. One of the featured pieces from the new Madewell x No. 6 collection, it's got a vintage 40's vibe with its wide legs and rust-on-black floral pattern. I ran with the sexy tomboy sensibility and channeled my inner Katherine Hepburn by teaming it with a black cotton turtleneck underneath and a double-breasted blazer on top. The pattern on the jumpsuit really pops, but at the same time the overall look is subdued and moody.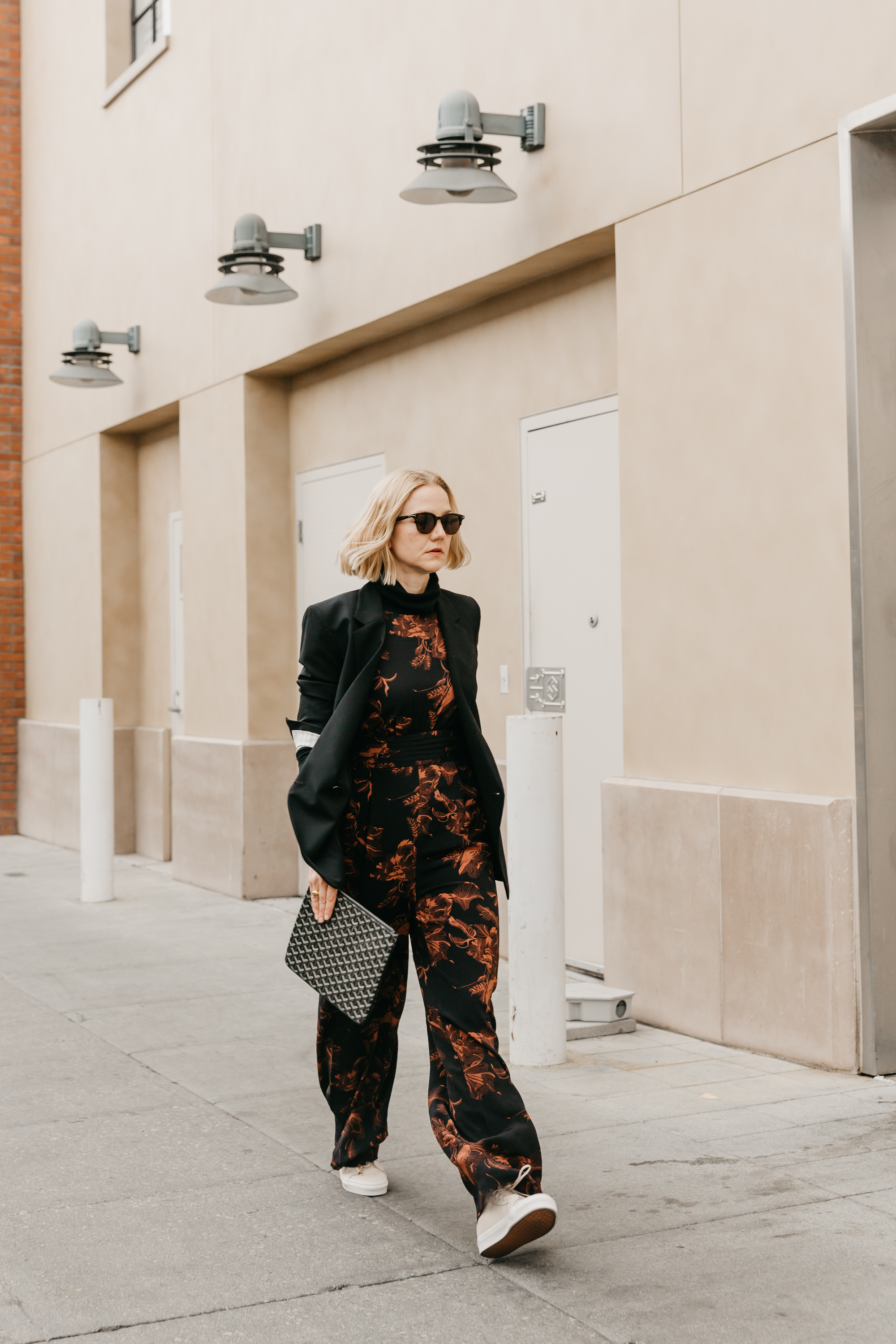 As for accessories, the outfit didn't need much to complete it! You can't go wrong with sneakers, especially an upgraded pair in buff-hued leather. These ones break up the black of the ensemble and add a playful touch to boot. A large bag would overwhelm the already voluminous shape of the pants, so a compact clutch is a more proportional choice. Finally, a classic dark sunglass frame has a film noir edge in line with the silky, femme fatale drape of the jumpsuit. The whole look is comfortable and warm but still shows off my shape—and it's sure to get plenty of wear in the chilly months to come!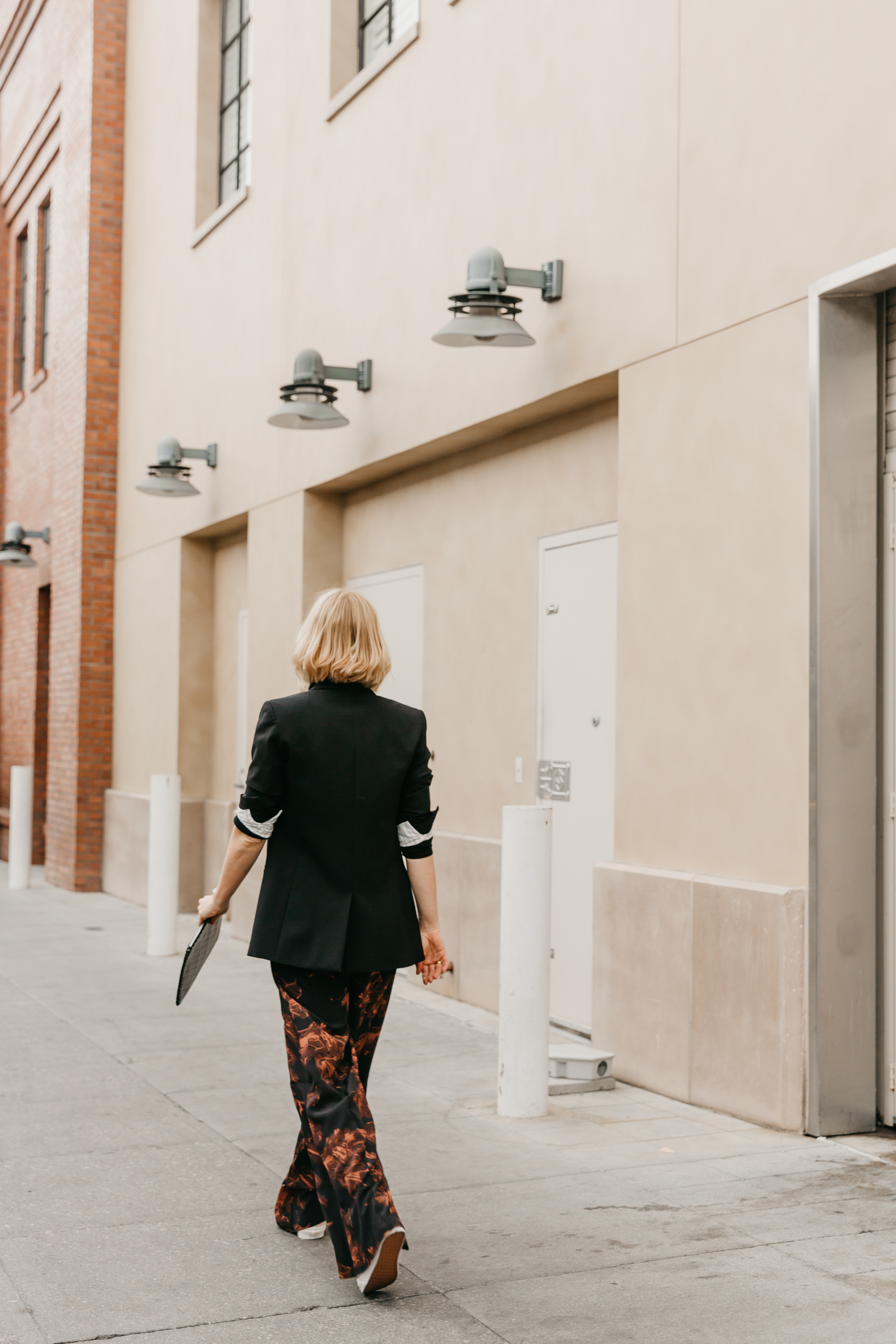 Images: Eslee.